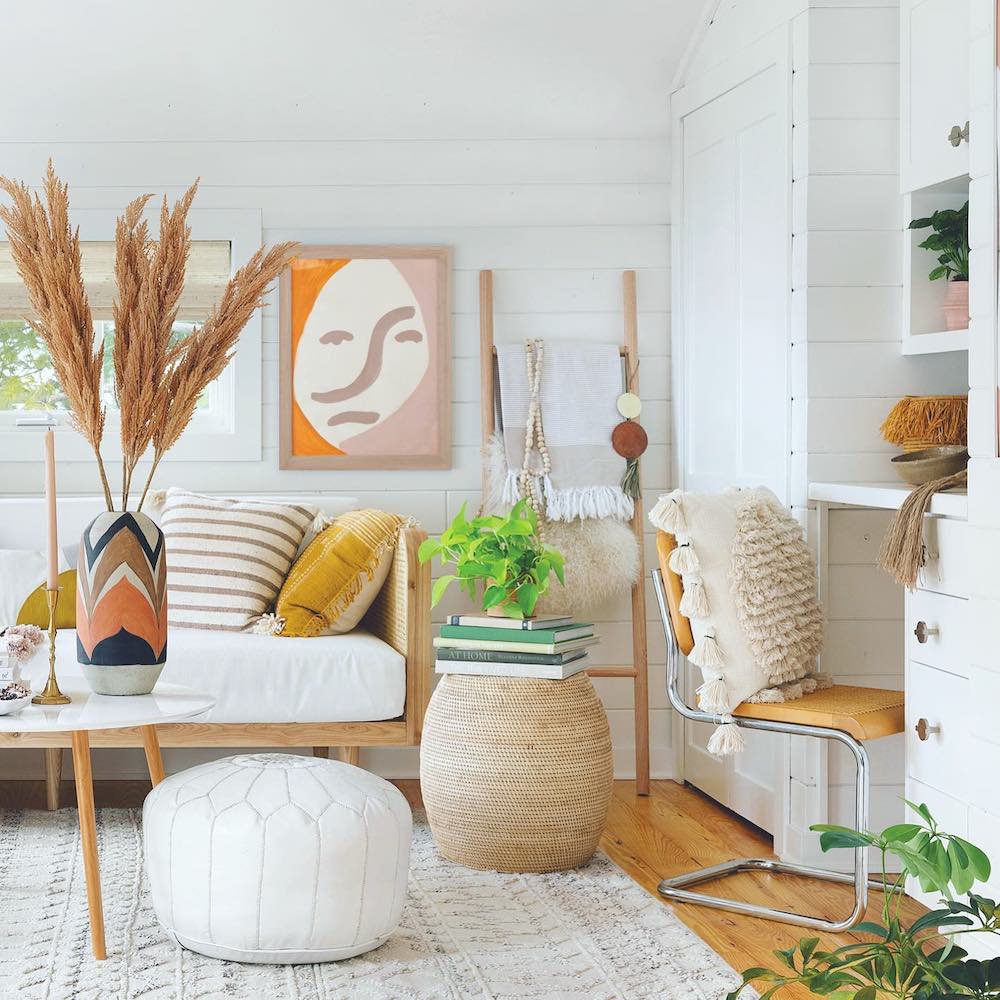 Walk into a (Parlour) Bar
What: Parlour St. Paul Irish Whiskey Dinner
When: Thursday, March 11, 6-9 p.m.
Where: Parlour Bar, 267 Seventh St. W., St. Paul
With St. Patty's Day coming up next week, Parlour Bar is getting in the spirit by hosting their first annual Irish Whiskey Dinner, a five-course, traditional Irish dinner with handcrafted cocktails. A limited number of tickets is available for socially distanced seating.
Pluck Out Home Goods
What: Plucked! HOME – Interior Design Spotlight
When: Saturday, March 13, 10 a.m.-5 p.m.
Where: Union Depot, 214 Fourth St. E., St. Paul
Fans of home goods, get excited, because this Saturday you can head to Union Depot for a special shopping experience featuring local craftspersons, interior designers, vintages dealers, and more. Learn more here.
Support BIPOC Artisans
What: Black Business Is Beautiful Market
When: Saturday, March 13
Where: Case Building, The Lab Taproom, 767 N. Eustis St., St. Paul
Support the local BIPOC (Black, Indigenous, people of color) artisan community at the Black Business Is Beautiful Market at the Case Building. Check out any of the 40 vendors selling everything from clothing, crafts, beauty products, food to-go, and more. Be sure to register so you can get your socially distanced shopping pass.
Trains on Trains
What: Roundhouse Sale
When: Saturday, March 13, 10 a.m.-3 p.m.
Where: Minnesota Transportation Museum, Jackson Street Roundhouse, 193 Pennsylvania Ave., St. Paul
St. Paul's train museum, Jackson Street Roundhouse, is hosting a sale every Wednesday and Saturday in March, where railroad enthusiasts can buy art, books, artifacts, and fun railroad memorabilia. On Saturdays, you might get to ride on a real railroad caboose.
Getting Jiggy at the Landmark
What: Day of Irish Dance and a special Irish edition of Music from the Porch
When: Sunday, March 14, 11 a.m. and 2 p.m.
Where: The Landmark Center, 75 W. Fifth St., St. Paul
Tune in to the Landmark Center's virtual Day of Irish Dance, brought to you by the Irish Music and Dance Association and sure to make you want to do a jig. At 2 p.m., enjoy an Irish edition of live music from the Landmark Center's Market Street porch, featuring singer-songwriter and multi-instrumentalist Todd Menton. The event is socially distanced as well as recorded for virtual enjoyment, per COVID guidelines.
To find even more events, check out Minnesota Monthly's calendar.
Facebook Comments