The House on the Rock is a vacation home turned tourist-attraction experiment in southwestern Wisconsin between Spring Green and Dodgeville. Builder Alex Jordan, Jr., dreamt up and built this retreat, and its peculiarity accumulated interest. Eventually, Jordan reluctantly gave tours for a few quarters and then saw the potential for a tourist trap. He began building wild additions and expanding his collections. In 1960, he opened the House on the Rock to the public.
Displays change from room to room. The world's largest carousel twirls 269 animals. But none are horses, and visitors aren't allowed to take a spin. There's also a 200-foot, whale-like sculpture surrounded by model ships. Each room has its own theme and set of collections. One is even filled with self-playing instruments.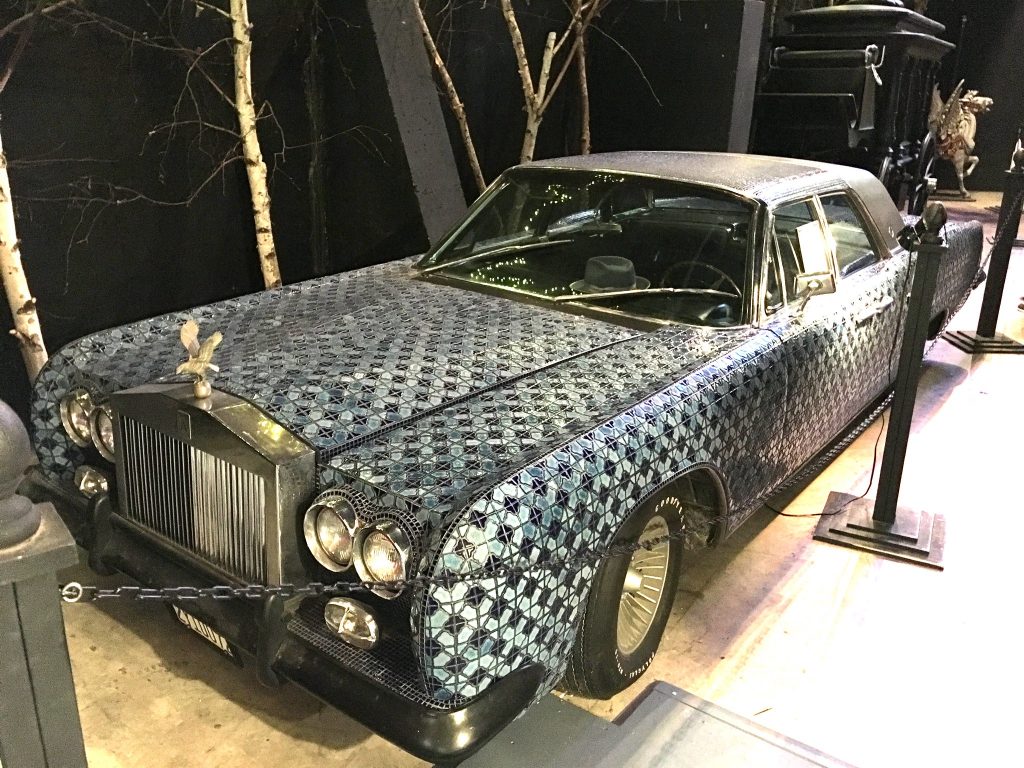 The Infinity Room is a hallway-like sunroom that juts out from the house, almost like it's running away from the madness inside. The cantilever extends 218 feet with windows all around, reminiscent of the Guthrie Theater's 178-foot "Endless Bridge." The Infinity Room overlooks the gardens, providing solace from the overwhelming exhibits.
Knick knacks, figurines, and replicas fill the house. Some are labeled and some simply rest on overflowing shelves. Most of these pieces aren't authentic. They were created to fill space and overwhelm you with excess. It is purely shock factor, a learning experience of its own—immersing visitors into the mind of Alex Jordan, Jr. To learn more, read this piece by Rachel Hutton.
Eat, Play, Stay
The House on the Rock, once built as a hideaway for Jordan, now has lodging for guests in the The House on the Rock Resort and The House on the Rock Inn. The inn has pools and recreation while the resort offers amenities like a 27-hole golf course.
For more architecture, visit Taliesin, the former home and estate of Frank Lloyd Wright. Other architectural projects like the Romeo and Juliet Windmill as well as the Hillside Assembly Hall are scattered around. A visit to these historical sites shows off the mid-century minimalism that made Frank Lloyd Wright famous.
Tower Hill State Park and Peck's Landing make perfect spots for nature enthusiasts. Kayak at the landing or hike through the wooded paths of Tower Hill. Saturdays, the Spring Green Farmers Market provides another calm setting and supplies for a potential picnic in the park.
Arcadia Books has shelves stocked full of novels and a cafe of sweets. This independent bookstore will give a feel of the Spring Green local charm. For a sit-down meal, check out Arthur's Supper Club, boasting juicy steaks and seafood. Nearby, The Old Feed Mill's name may sound rustic at best, but this restaurant combines delicious food with pre-Civil War history.
Spring Green, Wisconsin, would be a memorable spot even without the House on the Rock. But with this cooky attraction, this town becomes a must-see trip.
Facebook Comments