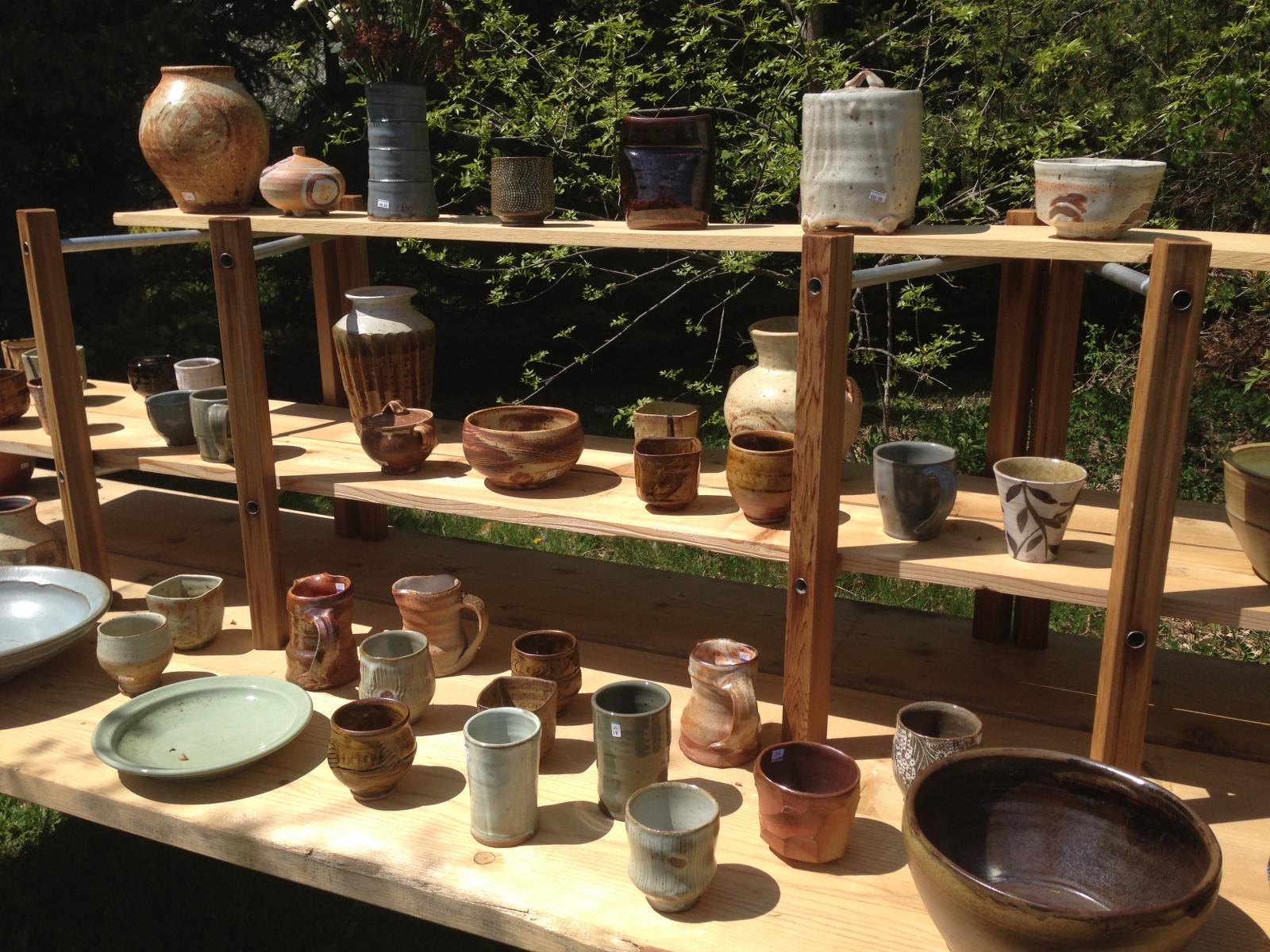 Pieces at the 2016 St. Croix Valley Pottery Tour. Photos by Nina Hagen.
Every year during Mother's Day weekend, the annual St. Croix Valley Pottery Tour attracts thousands of patrons to admire work by the country's most accomplished potters—many of whom hail from Minnesota. The valley has historically been home to a variety of artists creating everything from ceramics and sculpture to jewelry and paintings. Over the past couple of decades, the event has garnered a reputation as being one of the best tours of its kind, and this year's 24th incarnation was no exception.
This year's tour stopped at seven  along the valley, all of which were located within Minnesota's borders. The tour kicked off on a blisteringly hot Friday, though the weather failed to keep away the crowds of pottery fans. Every host has the freedom to invite the artists whose work is shown at their studio, and the wide array of creativity throughout the work was evident at first glance. Pieces ranged from functional to architectural, and many stretched the limits of what pottery can be.
In many ways an interactive event, all of the artists were present and available to answer questions about their work. A sense of camaraderie pervaded the event, both between the artists and the public and the artists themselves. Minnesota is a great encourager of artistic expression, and the tour's perpetual success is in no small part due to this encouragement and appreciation.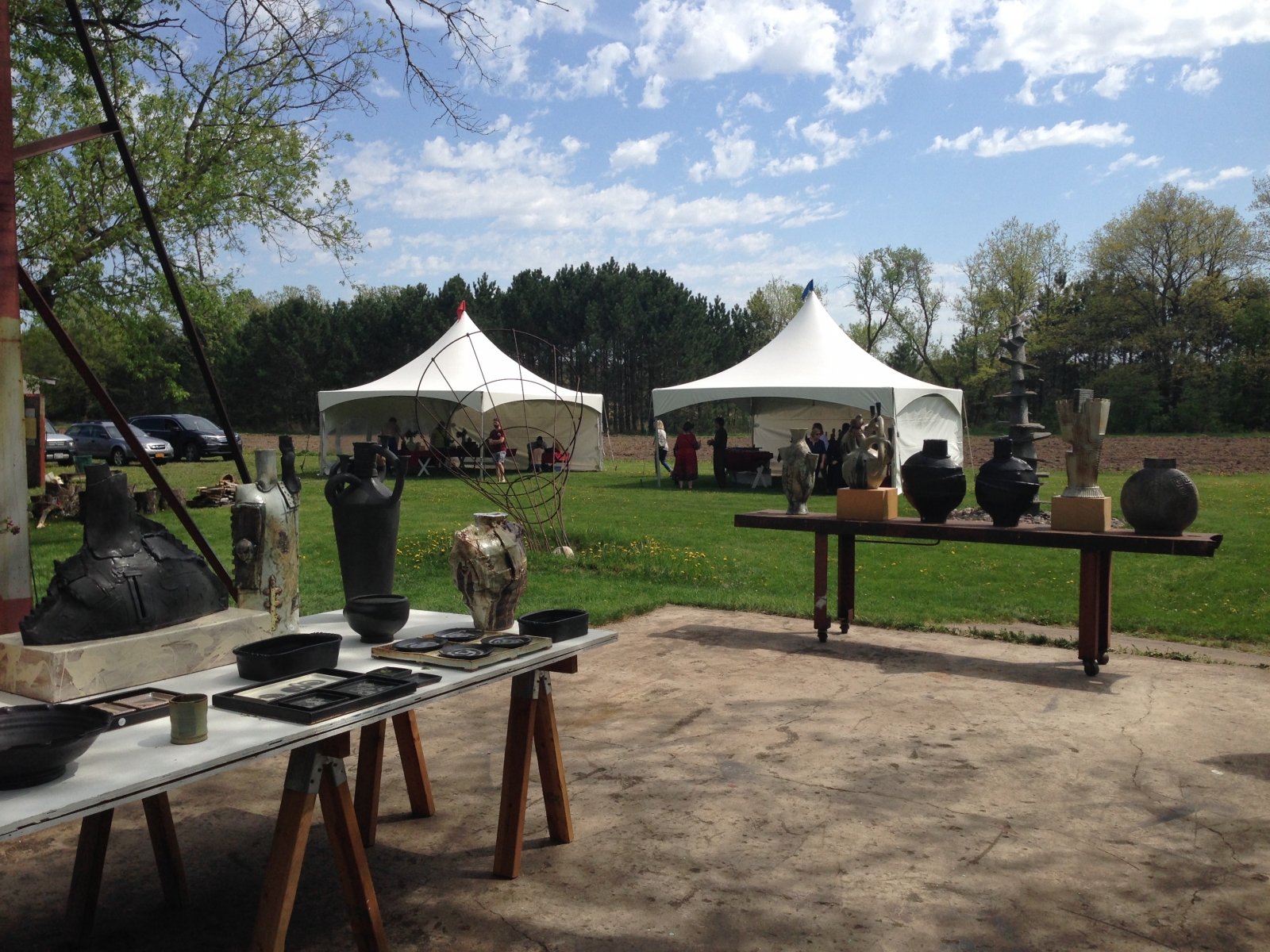 As a first-time attendee of the event, I was impressed by the thought that was put into every part of the proceedings, from the presentation of the art to the tasty snacks—spreads that included goat cheese and mango salsa, stuffed grape leaves, spicy carrot dip, baklava, freshly popped kettle corn, and hibiscus iced tea. Much of it was served in, and on, handmade cups and plates, a touch that distinguished the event from other art festivals of its kind. The mutual respect between artist and patron made the event all the more enjoyable—and a pen containing sleepy Labrador puppies at my second stop didn't hurt either!
But pottery was the order of the day, and this year's collection did not disappoint. Personal highlights included Jenny Mendes' vaguely sinister anthropomorphized objects, including small masks; Michael Kline's delicate floral pieces; and Jim Lorio's lively glazed bowls. Each artist's talent shone in individual ways, and the arrangement of pieces scattered amongst each other took nothing away from their singular integrity. Rather, it highlighted the extreme creativity of the artists and the ways in which potters are able to stretch and play within their medium.
From the picturesque settings to the beautiful works of art on display, the annual pottery tour demonstrated the truth behind its reputation as a world-class gathering of ceramic artists.
Read more: MNMO Style Editor Jahna Peloquin writes about rediscovering handmade pottery for the modern day. 
Facebook Comments