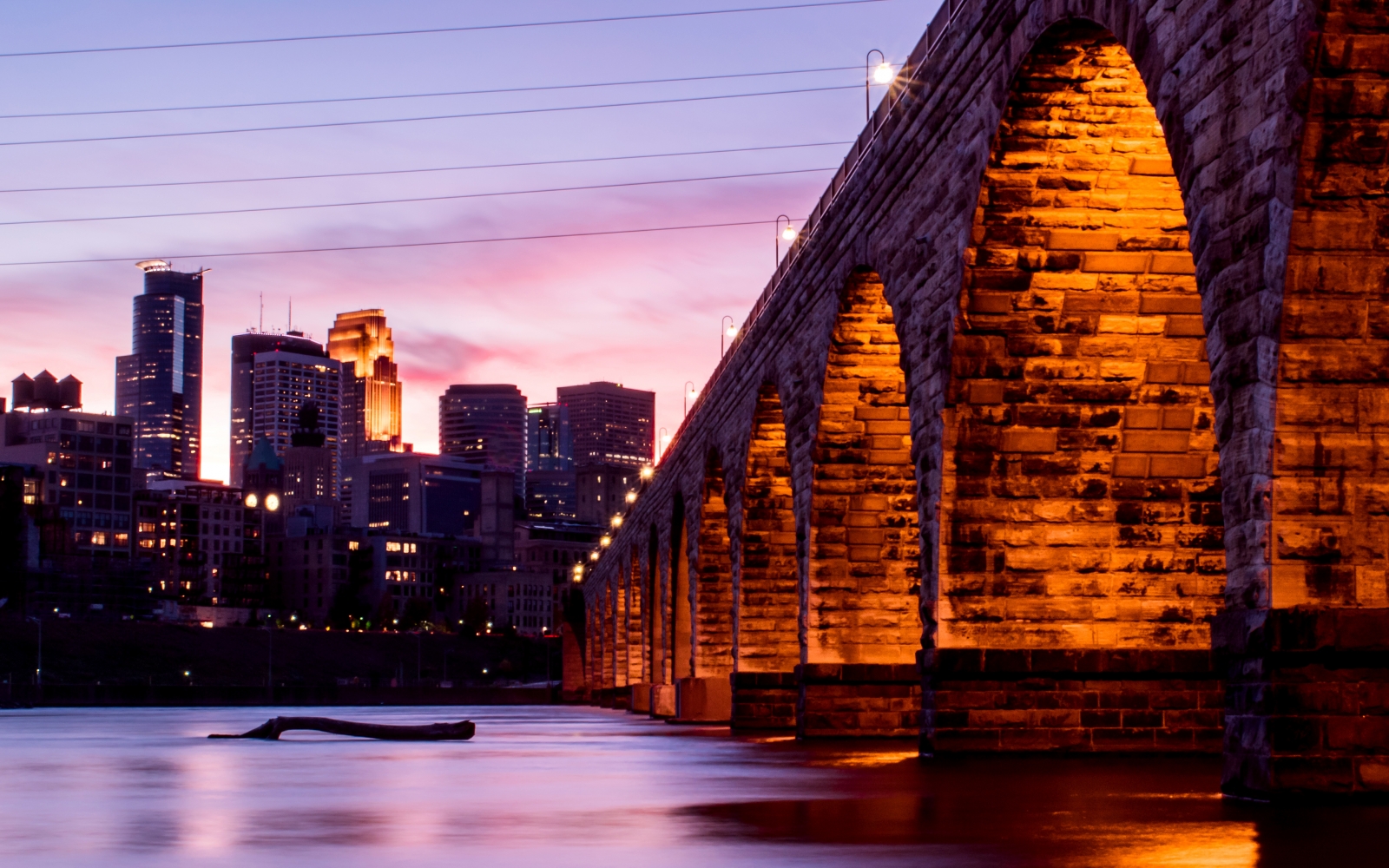 Photo by Yan/Fotolia 
Imagine Minneapolis, or even Minnesota without some of its several icons: "Spoonbridge and Cherry," Minnehaha Falls, or the Stone Arch Bridge. Tourists often go out of their way to see them, and locals have a special attachment to them. Personally, when I toured the University of Minnesota, I convinced my family to visit the "Spoonbridge and Cherry," and as a resident of the Twin Cities for the past three years I now hold the sculpture near to my heart.
However, last month we very close to losing one of our icons, the Stone Arch Bridge. After failing to receive the requested $13 million from the state, the bridge was on track to close indefinitely due to its repair needs. The bridge is going through "accelerated deterioration," which in this case means the mortar between the stones on the underwater piers is disintegrating, causing stones to fall off and the structure of the bridge to degrade.
If the Stone Arch Bridge had to be taken down, where would locals go for a beautiful walk or bike ride from downtown to Northeast Minneapolis and St. Anthony Main? Would the traditions of watching Fourth of July and Aquatennial fireworks from it disappear? What would happen to this nationally registered historic landmark? We have multiple bridges crossing the Mississippi River, but none are so central in the community like the Stone Arch Bridge is. 
Luckily, we don't have to ponder these questions (yet) because the state bonding bill was revised at the end of May to include $1 million towards the Stone Arch Bridge to keep it open for at least the summer. The $1 million was assigned as a revision to the state bonding bill, courtesy of Governor Dayton. Although the amount was less than 8 percent of the requested allotment, it was enough to start the monitoring and planning processes needed to restoring the bridge. (A debate centered around whether the City of Minneapolis should pay for the repairs or if the state should pay, but since MnDOT is in charge of the bridge, the state bonding bill was the source of the funding.)
So for now, the bridge will continue to be our place for photo ops, skyline views, and something for the citizens of Minnesota to rally around. Summer is in full swing now, but as you enjoy the views from our bridge, remember to check up on how it is faring come fall; it may need people to champion it once again.