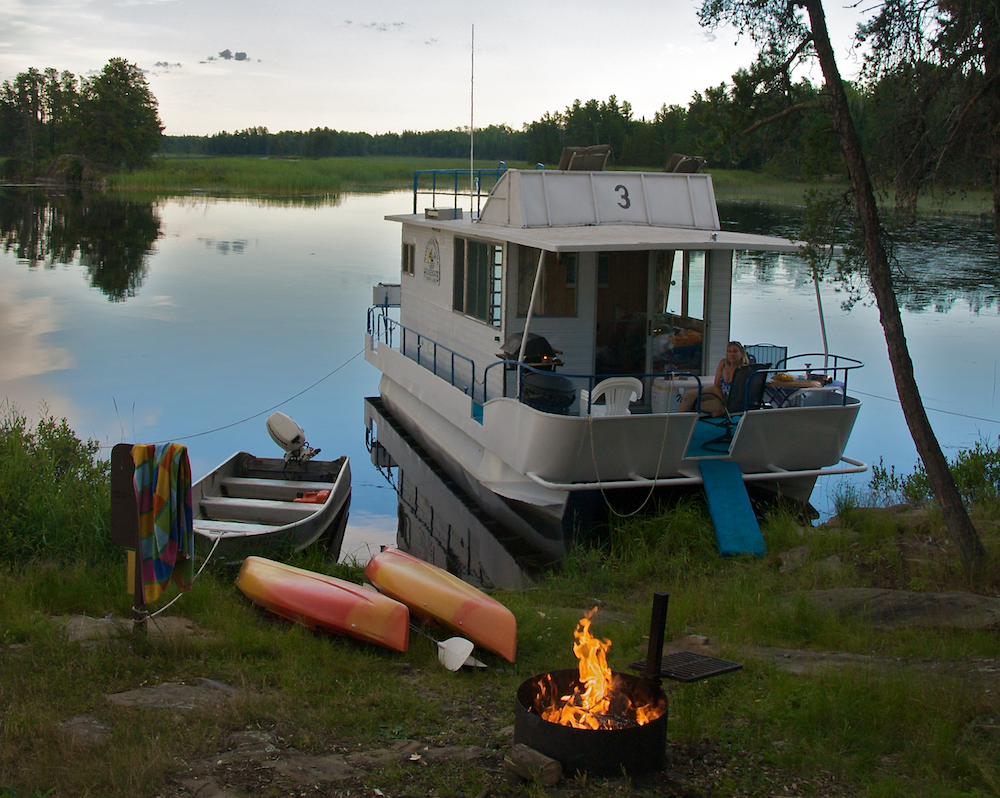 Just south of the Canadian border, Minnesota's crown of northern forests is inlaid with lakes, where nature tourists do the outdoors in luxury: via houseboat. They drift in style, navigating their portable dwellings around Rainy Lake's shrubby islets, burbling across its glassy surface in buoyant breakfast nooks.
A houseboat is basically a waterborne RV: Typically, you're afloat with a kitchenette, with stovetop and sink, with a bathroom and shower, and sometimes even with a rooftop hot tub. Many houseboats even resemble RVs: long (often between 30 and 60 feet) and boxy (about 15 feet in width). They have been among the few vacation options that COVID-19 curated for us, and in Minnesota, there's no hotter houseboating spot than Voyageurs National Park.
This area abuts on the Boundary Waters Canoe Area Wilderness (BWCAW), Minnesota's most famous backcountry wonderland. Together, Voyageurs and the BWCAW stitch together the swathes, patches, and frills of some 1,200 lakes.
Voyageurs, at roughly 218,000 acres, has four massive lakes that make it about 40% water: Rainy, Kabetogama, Namakan, and Sand Point. Rental services like Voyagaire Houseboats, Ebel's Voyageur Houseboats, and Northernaire Houseboats on Rainy Lake accommodate parties of two up to a dozen or so, with daily rates ranging from about $350 to $1,275. That covers everything from a familiar yet amphibious hotel-style setup to water slides, cushy armchairs, and four private rooms.
Closer to the Boundary Waters, Lake Vermilion Houseboats rents out for the 40,000-or-so-acre Lake Vermillion; Hiawatha Beach Resort & Houseboat resides on Leech Lake, west of Duluth; and Superior National Forest's Birch Lake counts on Kinsey Houseboats and Timber Bay Lodge & Houseboats.
For urban dwellers seeking spontaneity, up north isn't the end-all. They can take in miles of shoreline simply by booking a houseboat in the Twin Cities, on the Upper Mississippi River as it conjoins with the St. Croix.
Facebook Comments