Minnesota's heritage goes far beyond its well-known Scandinavian roots, and our relationship with local history—past and present—is complicated. Thousands of years ago, the Ioway, Otoe, Cheyenne, and Dakota people lived in southwest Minnesota, hunting buffalo, growing crops, and fishing and navigating our many lakes and rivers. This area was, and remains, sacred land to many Indigenous tribes, who recorded important events, stories, and spiritual imagery in the area's soft pink rock.
Roughly 5,000 carvings have been discovered at Jeffers Petroglyphs, a Minnesota Historical Society site about 60 miles west of Mankato. The carvings range from 250 to 7,000 years old, making it one of the world's oldest continuously used sacred sites. Native American elders have helped archeologists preserve and interpret the petroglyphs' meanings and significance, and they continue to hold prayers and religious ceremonies here today. Guided tours of the petroglyphs run between late May and October. Visitors can also hike the site's two prairie trails, the shorter of which is wheelchair accessible.
One of Minnesota history's darkest moments, the U.S.-Dakota War of 1862, is the subject of an award-winning exhibit at the Brown County Historical Society in New Ulm. On the museum's third floor, artifacts, photographs, a replica tipi and an immersive audiovisual experience tell the story of European settlers seizing land and food, and breaking promises to the Indigenous residents of the Minnesota River Valley. The conflict escalated, and four Dakota men killed five white settlers. In six weeks, the fighting cost hundreds of lives on both sides.
After the war, 38 Dakota men were publicly hanged in Mankato in what is now Reconciliation Park. Dedicated in 1997, the space memorializes the lives lost with native prairie grasses, wildflowers, and a 9-foot-tall buffalo carved from one of the largest pieces of limestone ever quarried.
More recent waves of immigrants from Laos, Thailand, Myanmar, Vietnam, Somalia, Ethiopia, Mexico, China, India, and many other nations have enriched Minnesota's tapestry of cultures and traditions.
Refugees from Cambodia started settling here in the late 1970s and early '80s. Around 8,000 Cambodians live in Minnesota today, and thanks to them, the largest Buddhist temple in North America now sits on 40 acres of land in rural Dakota County. The Watt Munisotaram in Hampton features a reflection pond surrounding a 20-foot-tall gold Buddha statue, a 10,000-square-foot temple, an outdoor shrine, a stupa, and an old clapboard temple where the resident monks and priests live year-round. Members of the public are welcome to stop by and respectfully stroll the grounds.
A jewel of the state's significant population from East Africa is the Somali Museum of Minnesota. Located on East Lake Street in Minneapolis, the state's premier resource for Somali cultural education's 1,000-piece collection includes traditional and contemporary paintings, weavings, and vessels. One artifact of Somalia's historically nomadic society is an Aqal Soomaali: a life-size hut designed to be easily disassembled, transported via camel, and rebuilt. A few blocks away, Safari Restaurant and its outpost at Midtown Global Market serve Somali staples, including sambusas, chicken fantastic, and several goat dishes.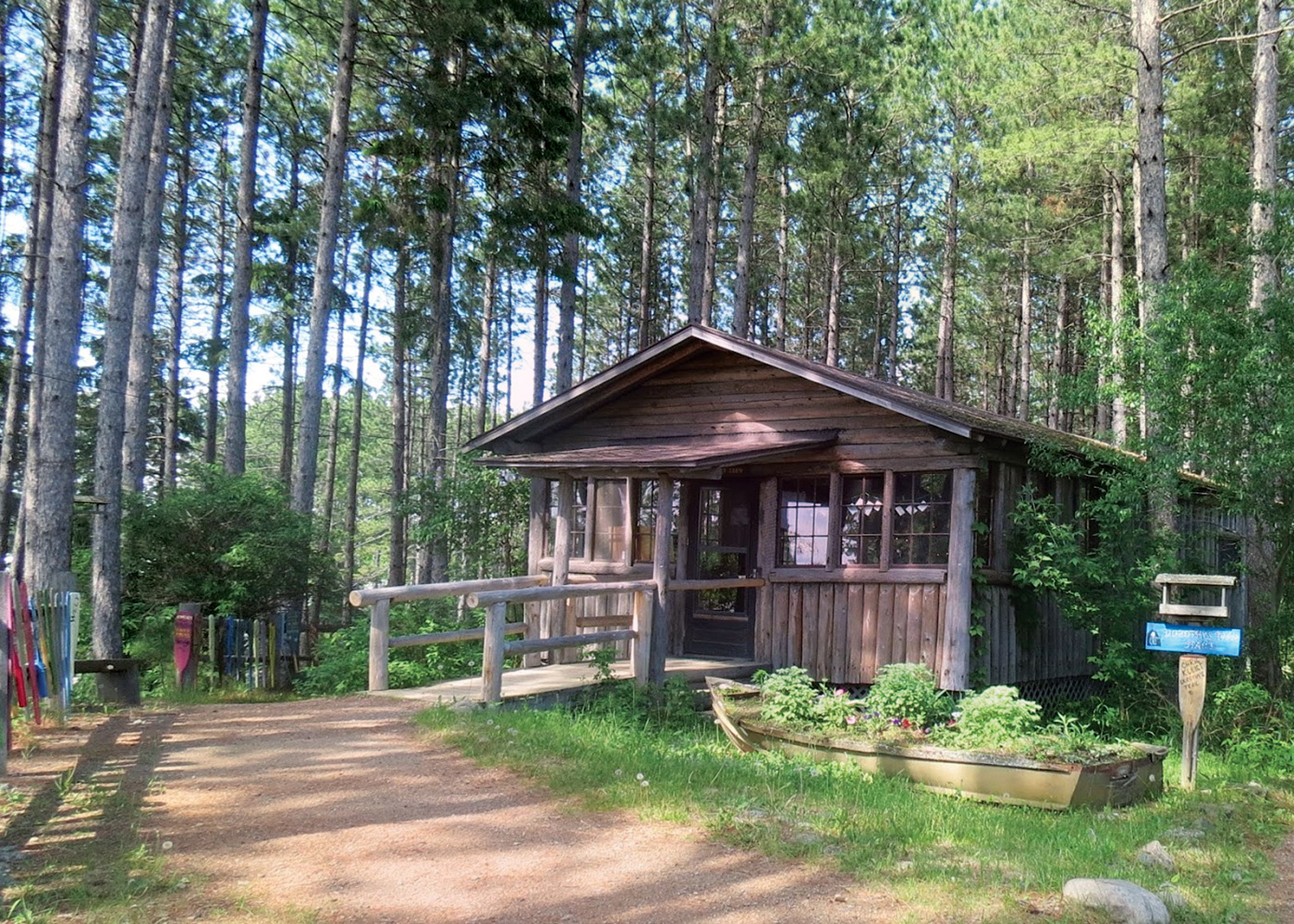 Minnesota's European settlers built the century-old Kettle Falls Hotel on the Minnesota-Canada border. It's the only lodging property in the still-wild Voyageurs National Park, and you'll need a boat or float plane to get there. In the early days, the hotel played host to lumberjacks, fishermen, trappers, and traders. The establishment's Prohibition-era stint as a brothel and bootlegging operation is preserved through historic photographs and stories told in the hotel's LumberJack Saloon.
You can typically take guided boat tours of Voyageurs from the Ash River and Kabetogama visitor centers at the edge of the park, and houseboat outfitters allow you to spend several days exploring on your own. Near the hotel, reconstruction of the overlook at Kettle Falls Dam should reach completion in June.
Nearby, just outside of downtown Ely, sits the Dorothy Molter Museum. Molter moved to the area in 1948, ran the Isle of the Pines Resort, brewed her own root beer for visitors, and was a general badass. "If I can ever find a man who can portage heavier loads, chop more wood, or catch more fish, then I'll marry him," she reportedly once said. (The last non-Indigenous Boundary Waters Canoe Area Wilderness resident was still single when she died in 1986.)
The museum features several cabins with exhibits about Dorothy's life, a bird-watching area, and a quarter-mile wilderness trail. Root beer based on her original recipe is available in the gift shop.
Read more: Unique Road Trips: Where Art Meets Nature in Minnesota
Facebook Comments