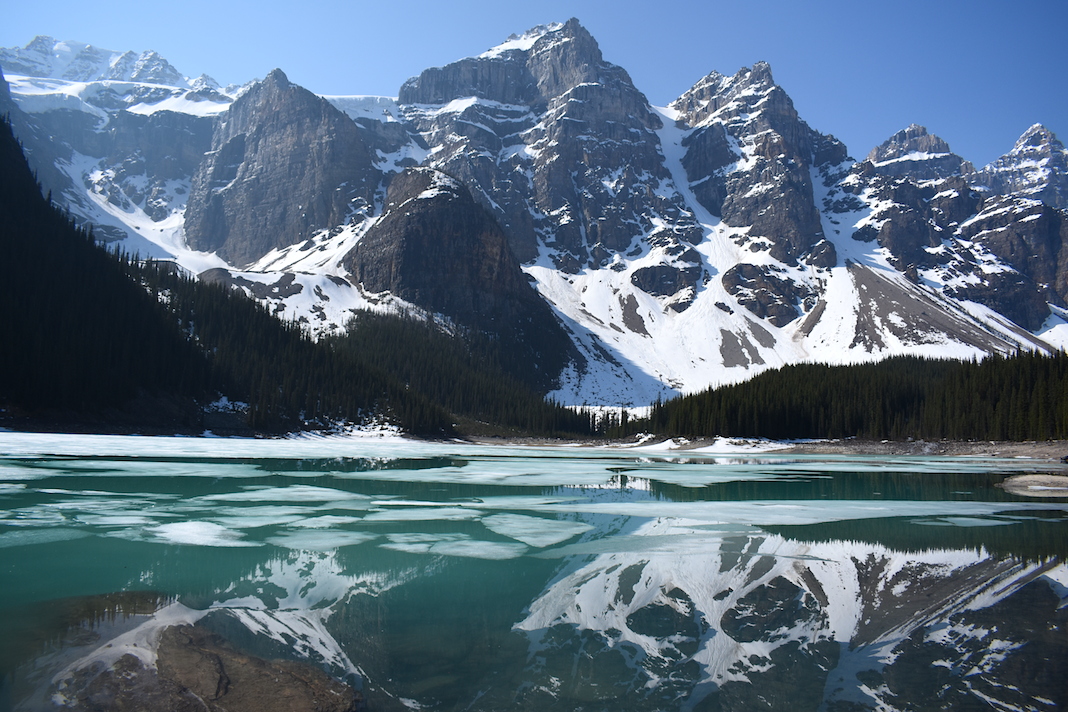 The wild calls to Minnesotans like a loon wooing its partner, especially the Rocky Mountains. Banff, Canada, has everything a Minnesotan needs to feel at home away from home: pine trees, snow, and lots of lakes.
I just returned from a belated honeymoon to Banff National Park, which is a highly trafficked tourist destination in southwest Alberta, Canada, that welcomed over 4 million visitors last year, according to Parks Canada. Banff is a solid 20-hour drive from the Twin Cities, which is definitely do-able, but we opted to fly into Calgary, Alberta, and drive the measly hour over to Banff instead.
When people in Banff asked my husband and I where we were from, their response was often something like, "Oh yeah, we get a lot of people from Minnesota here."
It must be the pine.
With breathtaking views of the mountains and crystalline lakes, it couldn't have been a more picturesque vacation. The 2,564 square mile park was full of hikes that left me gasping for air, which I'd like to think is due to the high altitude and not my diminished fitness levels. But for my first time seeing mountains, I have to say I was pretty spoiled.
To get the most out of the difficult, but rewarding, hikes, the locals consistently recommended we get to the trailheads early to avoid the crowds and snag a parking spot. We followed this advice religiously, and consistently arrived at our destinations before 11 a.m. This was especially important for visiting the park's extremely popular Lake Louise, Lake Moraine, and Johnston Canyon's Upper and Lower Falls.
Tourists pour in at these locations in the afternoons, but you may find fewer people as you hike further on the trails.
While there are a multitude of accommodations in Banff, the neighboring city of Canmore, and even around Lake Louise, the rental place my husband found in Dead Man's Flats was affordable and in close proximity to anything and everything. As with any travel, I'd recommend booking things as far ahead of time as possible, so you can also find the best deals. Our place gave us a park pass for the duration of our stay as an extra bonus, which definitely saved us some cash.
For my fellow Minnesotans who enjoy adult beverages, there are plenty of places to relax and have a beer or cocktail including the Sky Bistro, Fairmont Banff Springs Hotel, and even the farmers' market.
Banff has a farmers' market from 10 a.m. to 6 p.m. on Wednesdays, and Canmore, about a 10-minute drive away, has one on Thursdays at the same time. Both have a plethora of food trucks and vendors, but Canmore's has the advantage of chill live music. I'd recommend grabbing fresh strawberries to snack on while you stroll.
A good option to enjoy the payoff of priceless views without enduring the struggle of climbing a mountain is taking the Banff Gondola to the top of Sulphur Mountain. And before you get scared, no, it does not smell like rotten eggs. You'll end up on a viewing deck sitting at 7,486 feet above sea level. Yes, your ears will pop a few times on the way up and down, but I promise it's worth it. A helpful woman at the information center told me the gondola has free rides down after 7 p.m.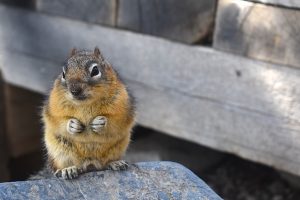 For a peaceful walk, picnic, and icy swim, Johnson Lake is great for all ages. We visited on our last day in Banff and were able to spot two loons mating, which of course made us think of home. Johnson Lake was completely melted when we went the last week in May, unlike Lake Louise, Moraine Lake, and Lake Agnes. I only waded in past my knees, but plenty of people were splashing around with their full body. It still was a refreshing break for my sore muscles and tired bones.
To keep yourself safe when taking a trip to Banff, don't forget to tuck your pants into your socks to avoid ticks and pick up some bear spray before heading up the mountains.
Trail Information: To learn more about hikes, places to go, closures, and safety tips, check out the Parks Canada website.