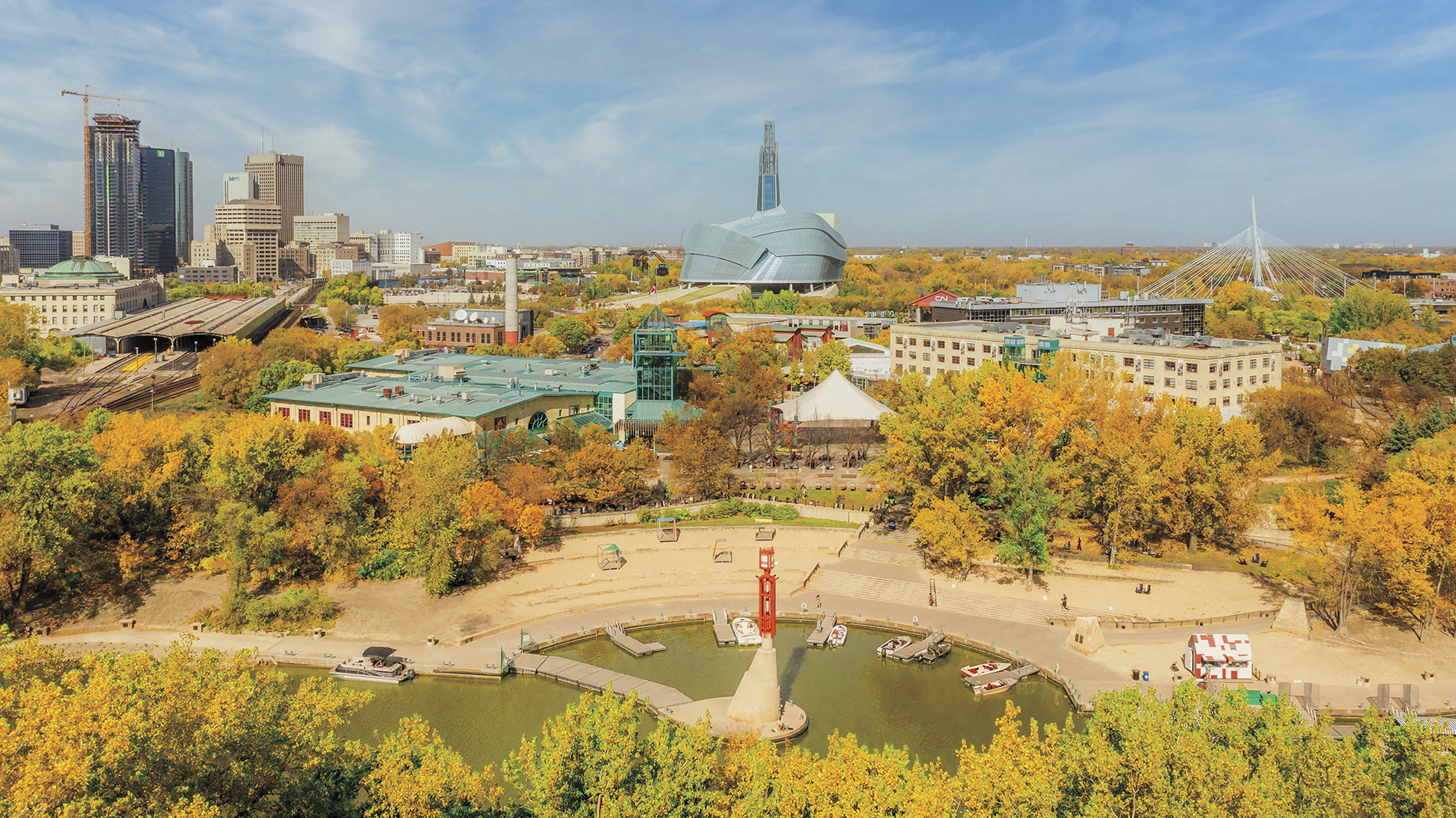 Yes, Winnipeg is cold—but it's also cool.
That's how I like to describe the Canadian city of nearly 750,000 people to anyone considering a visit. Making the eight-hour drive north of the Twin Cities with border crossings both in Minnesota and along the edge of North Dakota, you'll need a passport to visit but can easily hit the highlights in an extended weekend. Or take your time and explore the beautiful, rugged areas surrounding the city. After a few years of closed borders due to COVID-19, Winnipeg is again welcoming Americans to visit.
During a recent four-day visit in early July and previous trips over the past few years to visit our daughter, who is studying astrophysics at the University of Manitoba, we've found most Winnipeggers are friendly if not a bit impatient (I get that), and the neighborhoods run from upscale to seedy (I get that, too).
The city is one of the coldest in the world—but that's a point of pride. Singer Neil Young technically was born in Toronto—but grew up in Winninpeg, so he's a native son. The diversity of the population and commitment to Indigenous people (Metis and First Nation) is noteworthy. I've discovered Winnipeg offers outstanding outdoor recreation options, international arts and cultural events, and worldwide cuisine. Using those three categories as guides, here are several itineraries for exploring the area.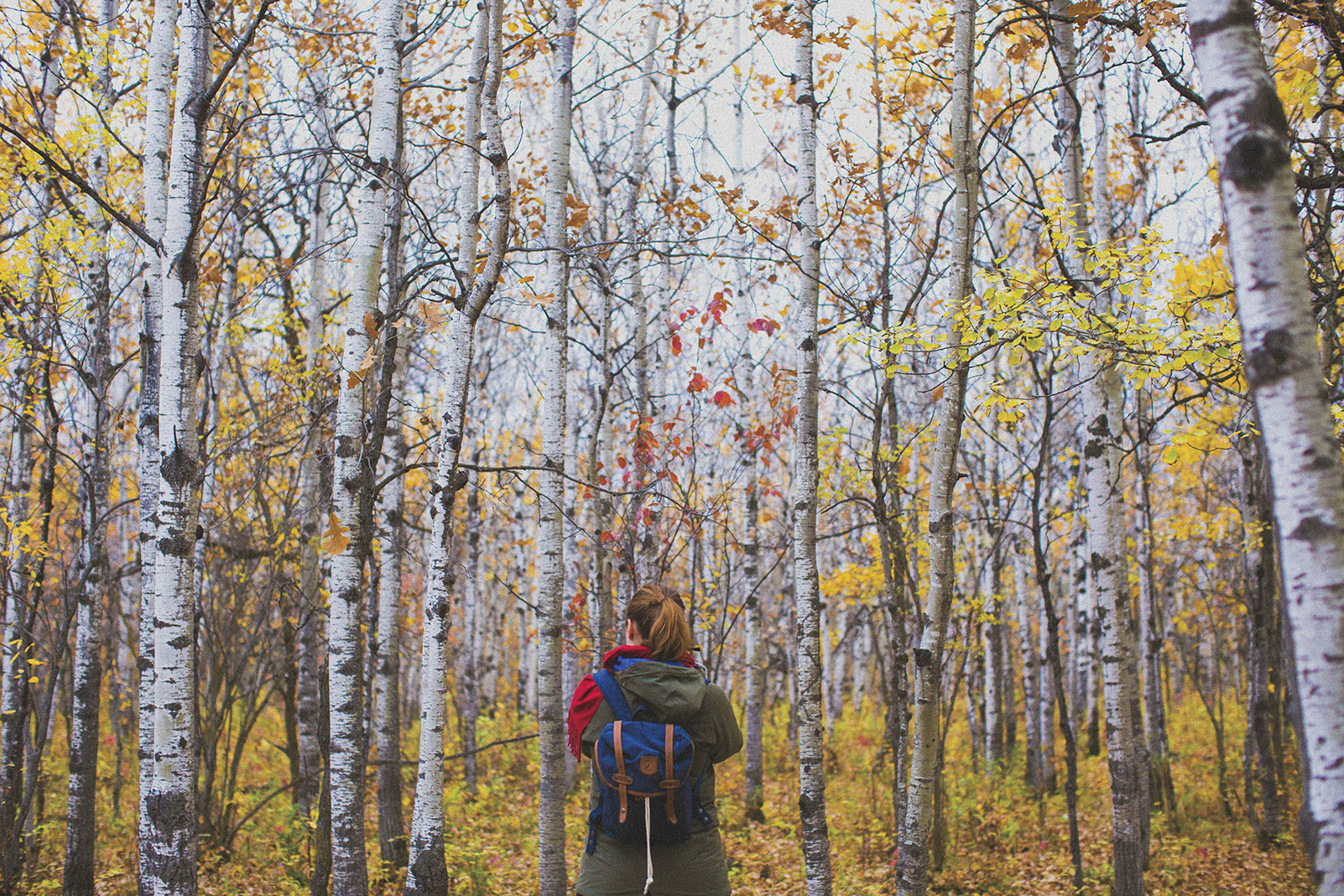 Outdoors
Surrounded by prairie, Winnipeg is (arguably) the geographic center of North America. This surprises many people who don't take into account how far north Canada extends from the United States and Mexico. Its latitude, at 49.8 degrees north, is almost the same parallel as Paris, but Winnipeg's flat prairie interior location means the wind makes it colder. But like many Minnesotans, Canadians embrace the great outdoors year-round. Winnipeg is filled with parks and promenades along the Red River, which flows mainly north to south through the heart of the city, as well as along the east-west Assiniboine River. In the winter, there are ice skating paths along both rivers as well as a number of cross-country skiing and hiking trails and groomed snowmobiling routes outside the city limits. But Winnipeg really shines in summer and fall, especially because that longitude means the sun doesn't set until nearly 10:30 p.m. in early July.
One place to explore Winnipeg's natural resources is the Fort Whyte Alive recreation center. The 660-acre reclaimed green space includes walking trails, fishing docks, forests, and a newly renovated nature education center that highlights the animals native to the area with dioramas and displays. It is popular with school groups, in addition to the general public.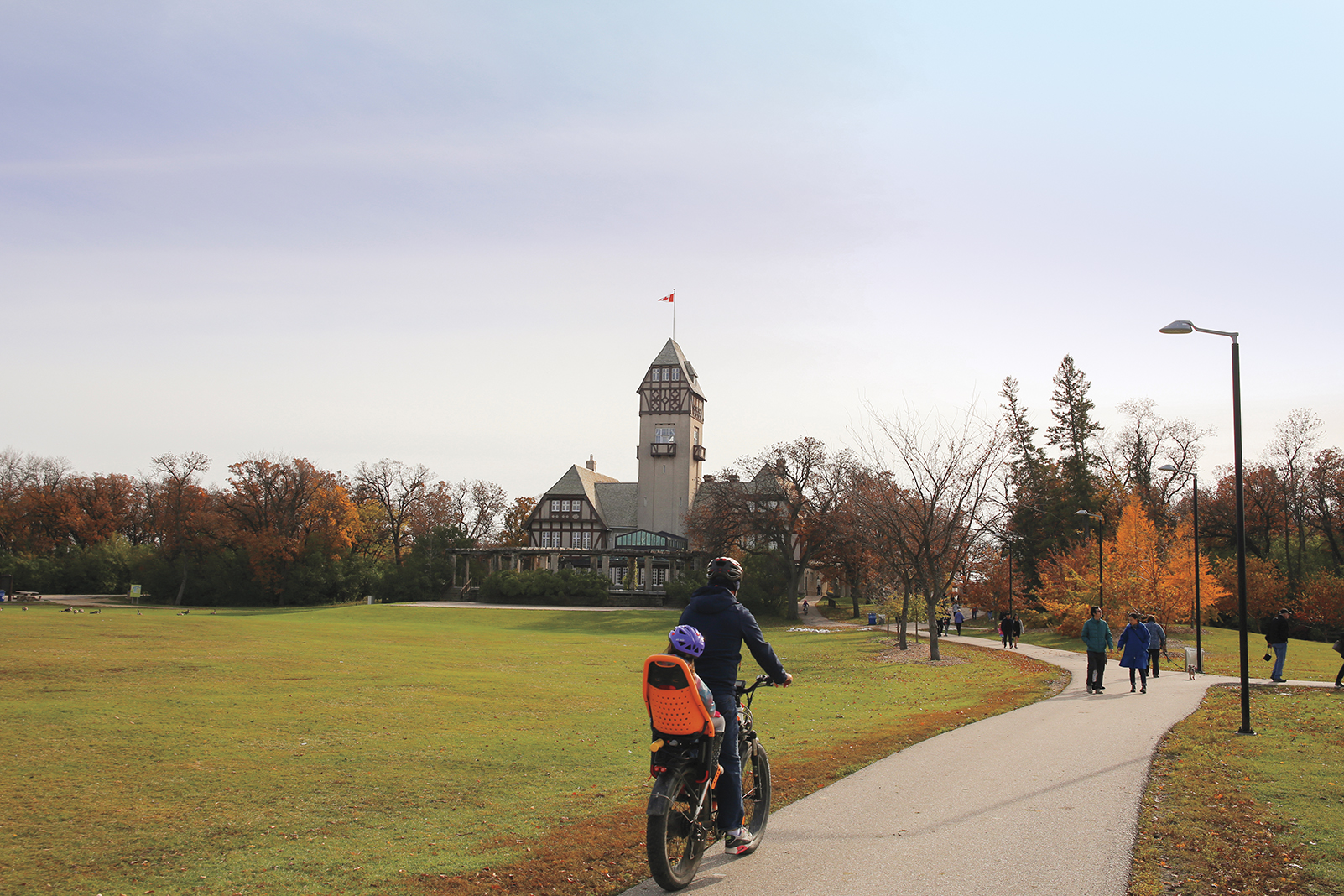 For boating, swimming, and water activities, we took a daytrip about an hour's drive north of Winnipeg to Gimli, on the west side of Lake Winnipeg. The lakeside town celebrates its Viking heritage and the Icelandic settlers who founded the town in 1875 with a 15-foot Viking statue. I also discovered Gimli is home to the Crown Royal whiskey distillery, known for those purple felt bags the bottles come in that my parents and my friends' parents thought were the height of sophistication. We walked the packed mile-long beach during our visit, which was over Canada's Independence Day weekend, and had one of the famous fish and chips lunches at a restaurant along the boardwalk. The Gimli harbor was crammed with rentable sailboats and fishing outfitters for daytrips. 
Back in Winnipeg the next afternoon, my family golfed a round at a par-3 public course, one of many within the city limits. I counted 10 courses on a city map.
For lodging, we pulled our teardrop camper this visit and stayed several nights at Birds Hill Provincial Park campground. This place is huge, with nearly 500 camp sites that range from basic to plugged in, with electrical and water hookups. It took us nearly 20 minutes from entering the park to arrive at our site with the winding roads and miles of nature. There's a large beach with picnic tables and several playgrounds that we walked to from our campsite, as well as miles of trails for hiking, biking, horseback riding, and cross-country skiing. The park was nearly full because of the Canadian holiday but still cost us less than $50 for three nights. Most sites were booked the following weekend, too, for the annual Winnipeg Folk Festival, featuring multiple outdoor stages and several marquee bands.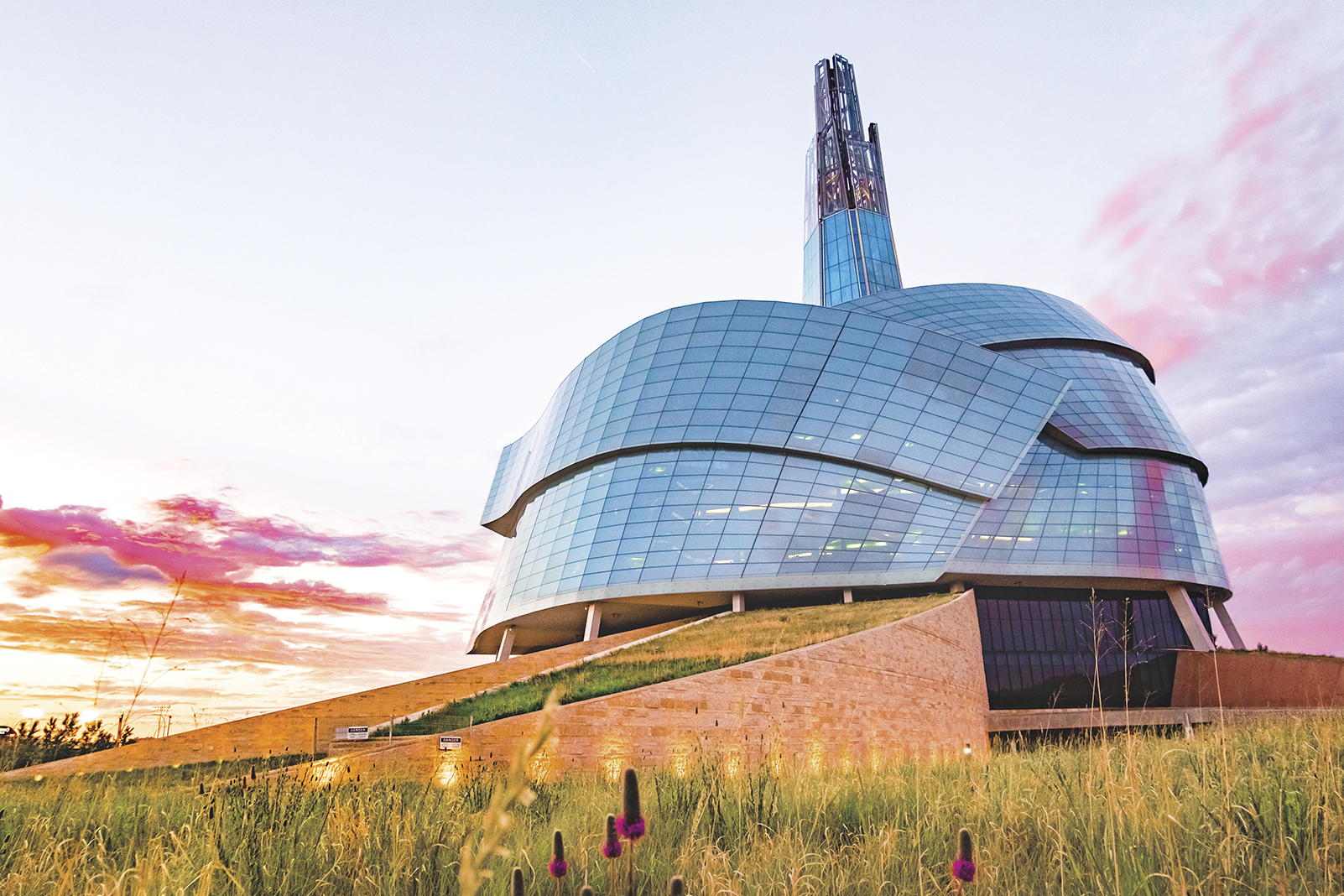 Culture and Entertainment
Beyond the well-known folk festival and the Winnipeg International Jazz Festival, both of which draw thousands to the area each summer, there are a number of museums, sporting events, and arts events to explore. One of my favorite museums is the Canadian Museum for Human Rights. This striking building, clad in stainless steel and resembling a boat with a large sail, sits along the Red River and is the pride of Winnipeg. It opened in 2014, and exhibits explore social justice issues from racism and slavery to immigration and climate change. One detail I noticed on a few separate visits is that the tribute to 1991 Nobel Peace Prize winner Aung San Suu Kyi has been darkened out, apparently because of her alleged abuses against Myanmar's Muslim Rohingya population. This museum doesn't sugarcoat the past but acknowledges its political perspectives. Don't miss a visit to the Tower of Hope, a glass spire at the top of the museum, for magnificent views of the city.  
Our daughter brought us to the Winnipeg Art Gallery to show us her favorite discovery: Qaumajuq. This extension to the WAG contains the largest public collection of contemporary Inuit art in the world and features a circular, multi-layered glass display of fascinating modern-day and historic carvings of animals, people, and fantastical beings. It's free to walk around the installation in the WAG's lobby and lose track of time with the interactive display that lets visitors type in display labels for a full explanation of the art in that section, from the title, artist, and year of the piece to the material and origin.
For a few hours of exploration, we also paid a visit to the Royal Aviation Museum of Western Canada next to the international airport, in a hangar filled with plane replicas and interactive displays. We are regulars to the Experimental Aircraft Association's AirVenture convention in Oshkosh, Wis., and no strangers to aviation museums. This one is very well curated. I particularly appreciated the viewing area for the airport's tarmac, where I watched a few flights land and depart. For additional museums in the area, we've also walked through the Winnipeg Railway Museum in the train station, did a clever if a bit contrived Hermetic Code tour of the Manitoba Legislative Building, and have firsthand knowledge from our daughter that a visit to the Royal Canadian Mint, where the country's coins are made, is worthwhile.
Other cultural and athletic options to consider during a visit include tickets to a performance by the Royal Winnipeg Ballet, which is the oldest ballet company in Canada as well as North America's longest continuously operating ballet company; a game by the Winnipeg Jets, one of seven Canadian teams in the National Hockey League and a Minnesota rival in the Wild's division; and a Winnipeg Blue Bombers competition at IG Field, on the University of Manitoba campus. During a short-lived experiment by the National Football League, teams played some games in Canada, so we've also attended a Green Bay Packers game at the stadium. 
For lodging in this category, I suggest renting an Airbnb in the funky Exchange District, as we did, and walking to many of the nearby museums, shops, restaurants, and events. There are a number of international hotel chains downtown where you can redeem those loyalty points as well.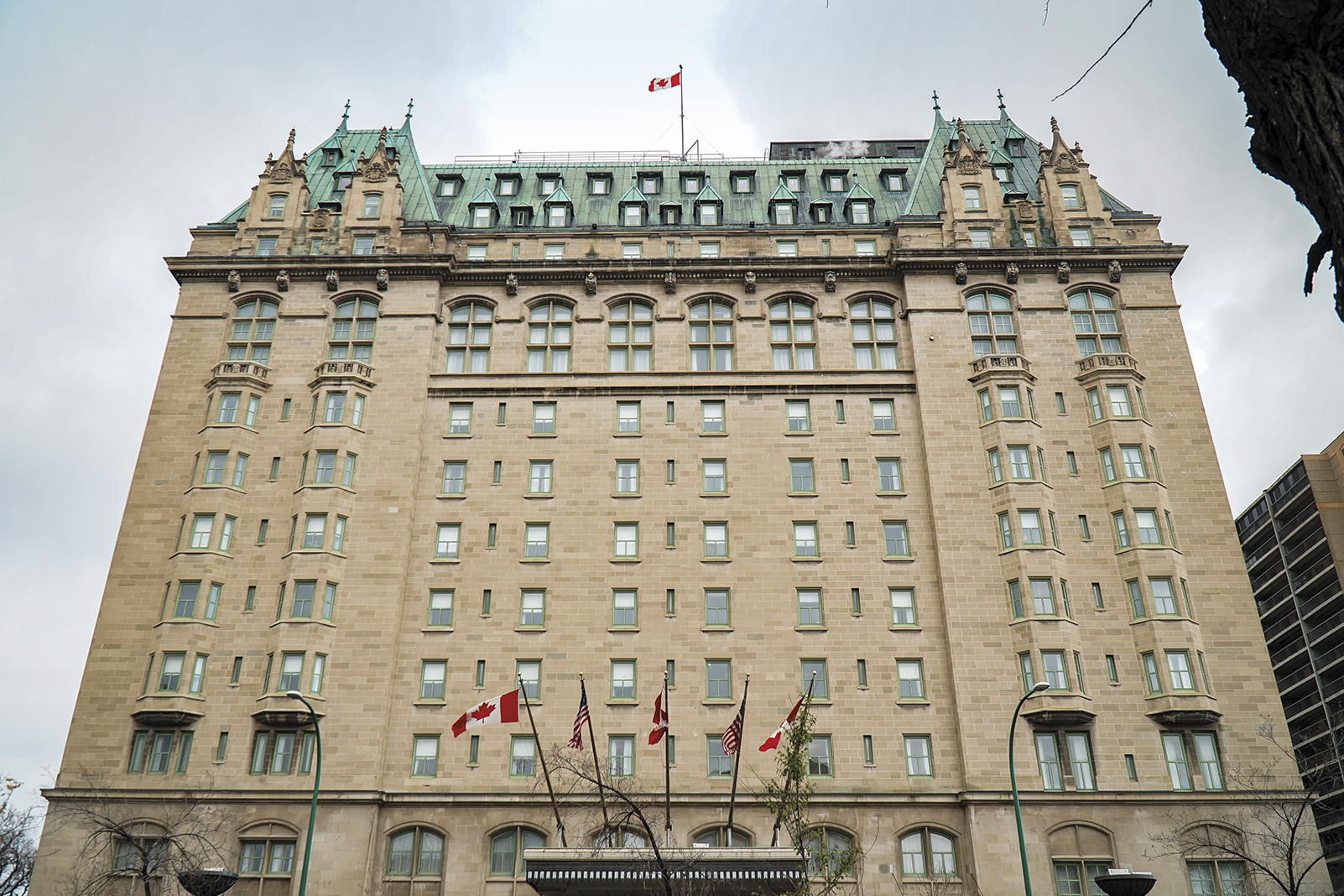 Dining and Shopping
Canada is friendly to immigrants of many nations, and that's especially obvious in the number and variety of restaurants in Winnipeg. There are reportedly more than 1,100 restaurants in the city! East Asian, Indian, Mediterranean, French, and fusion restaurants dot the main streets. It's almost overwhelming to count the side-by-side-by-side takeout joints and tiny storefronts. And it's impossible to try them all, but you can start at the Forks Market for some samples. As part of a larger entertainment district that includes shopping, a children's museum, a skatepark, and an on-site boutique hotel, the Forks riverside area attracts over 4 million visitors each year. The market building is a food hall featuring different vendors, much like Malcolm Yards in Minneapolis or Keg and Case in St. Paul. From burgers to sushi to shawarmas, we each ordered what we wanted from the counter-service stands and ate together at one of the communal tables. After, we enjoyed some drinks along the shore where the two rivers converge and walked around the Oodena Celebration Circle, an outdoor amphitheater and observatory. 
A few other restaurants of note include the always-packed Stella's for breakfast and lunch, the Keg Steakhouse and Bar for upscale meat and potatoes, and, of course, Tim Hortons for coffee. We still haven't decided yet our top choice for poutine, and a few of our favorites from past visits—like a French bistro we loved—did not survive COVID-19 shutdowns, so we set out to find new winners. We were delighted to stumble upon Saperavi in the emerging Corydon neighborhood, serving authentic cuisine from the country of Georgia. The khachapuri cheesy bread reminded us of our family visit to Tbilisi last summer.
Along with the amazing array of cuisines, Winnipeg has a number of distilleries and breweries to test. With the legal drinking age at 18 in Canada, our 20-year-old son was able to sample with us. We had some fruit-flavored beers and cocktails one afternoon at Lake of the Woods brewery and some upscale cocktails and wine a different day at the new Thomas Hinds Tobacconist and Sampling Room, both right downtown near the convention center.
For the perfect place to stay and play on this itinerary, I highly recommend the Fort Garry Hotel. One of the country's grand railroad hotels, it opened in 1913 at the height of rail travel. Winnipeg grew so large in the early 1900s because of its location—in the heart of the country and at the center of rail transportation—and the Fort Garry is one of the remaining hotels. The 10-floor hotel is elegant, luxurious, and grand, yet affordable at under $200 per night. The center stairwell is dizzying, the front lobby majestic, and the rooms are an eclectic mix of modern amenities and historic touches, like updated showerheads in old porcelain bathtubs. We've stayed there three times, two pre-COVID-19, and, happily, the hotel survived the pandemic and even opened a new patio the very windy night we stayed this summer. It was during a past visit that my husband had one of his top steak dinners, in the hotel's restaurant, but we've also walked to other nearby restaurants and the Forks from the Fort Garry's prime location.
Overall, I find that with its variety of activities, its friendly population, and a strong U.S. dollar making Canada quite affordable, Winnipeg is a winning place to explore.
Facebook Comments