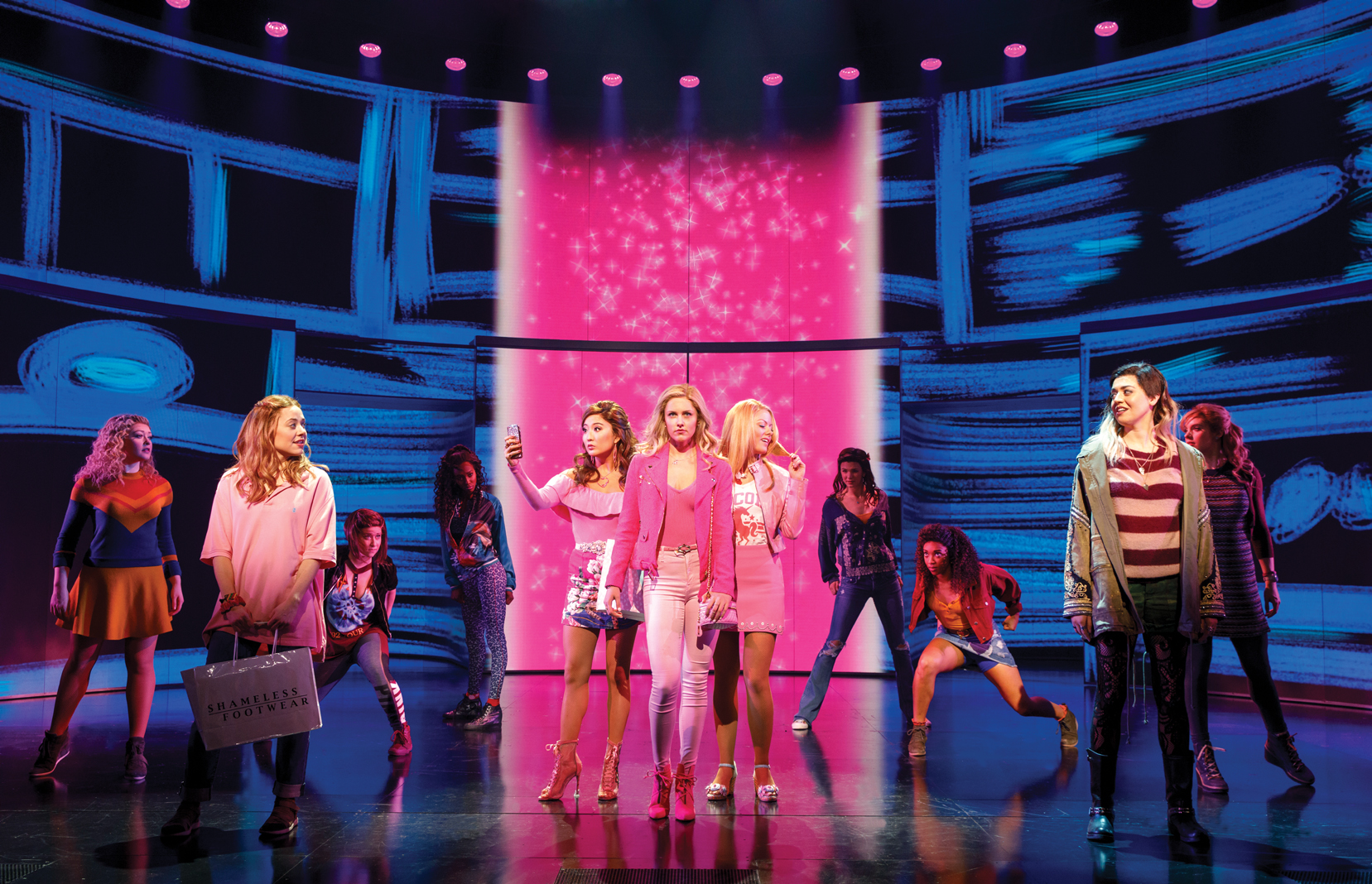 You Can't Sit with Us
What: Mean Girls
When: October 1-13
Where: Orpheum Theatre, 910 Hennepin Ave., Minneapolis
Just as sharp, pink, and traumatically reminiscent of the horrors of high school, this updated musical rendition of the 2004 Lindsay Lohan-Tina Fey film is "so fetch!"
Caught between Worlds
What: Pipeline
When: October 1-27
Where: Penumbra Theatre, 270 N. Kent St., St. Paul
True to Penumbra's artistically diverse tradition, Pipeline explores the modern insecurities and dualities of race through the story of a mother's love and a boy torn between school and the streets.
#TeamCoco
What: Team Coco House
When: October 3-5
Where: Acme Comedy Company, 708 N. First St., Minneapolis
It's kind of a confusing concept. Team Coco is a group of comedians under late-night host Conan O'Brien. This weekend, 70 of them perform at once, in 10 cities, at comedy clubs that they "take over." Minneapolis gets NYC comic Sam Morril. Conan describes it as being a lot like Ocean's 11, except not at all.
Scene Change
What: Dizzyland
When: October 3
Where: Muse Event Center, 107 Third Ave. N., Minneapolis
St. Paul multi-disciplinary artist and rising star Dizzy Fae headlines at an event intended to showcase queer and POC talent. Other performers include Suzi Analogue and SHYBOI.
Bon Amis
What: Bon Iver
When: October 3
Where: Xcel Energy Center, 199 W. Kellogg Blvd., St. Paul
The Eau Claire-based experimental folk musician pulls in a load of Minnesota's best musicians for his fourth studio album, i,i. Singer-songwriter Feist ("1, 2, 3, 4") opens.
Paper Politics
What: Sherin Guirguis: Here I Have Returned
When: October 3-March 1
Where: Minnesota Museum of American Art, 350 Robert St. N., St. Paul
For her new installation, Egypt-born, L.A.-based artist Sherin Guirguis has taken inspiration from an oft-overlooked historical figure: Doria Shafik, the Egyptian writer who led the country's feminist movement in the mid-1940s. Shafik herself found inspiration in architecture, poetry, and crafts. So, Guirguis fills the two-story Rauenhorst Court with a sculpture of hand-cut works.
Art Takes a Village
What: Partners in Action: A Community Exhibition
When: October 3-27
Where: Minnesota Museum of American Art, 350 Robert St. N., St. Paul
For months, local artists Witt Siasoco (at Createch, a program through St. Paul Public Libraries), Nicole M. Smith and Larry Waddell (at Hallie Q. Brown Community Center), and Hlee Lee-Kron (with Hmong Museum at Hmong Elders Center) taught St. Paul residents to express themselves creatively. Now, "the M" showcases the results, in partnership with four St. Paul community organizations.
Stellar Cellar
What: Haunted Basement
When: 10/3-11/2
Where: Rosedale Mall (in the old Herberger's space), 1595 Minnesota Hwy 36, Roseville
The interactive and psychological horrors of the Haunted Basement return, but now to the Rosedale Shopping Center in Roseville, for a 13th (yikes!) year.
Get German with It
What: Oktoberfest
When: 10/4-5, 11-12
Where: Downtown New Ulm
Celebrate German culture in New Ulm's historic downtown with parades, live music, good food, and craft beer from Schell's Brewery.
Run of the Mill City
What: Twin Cities Marathon
When: 10/4-6
Where: Minneapolis to St. Paul
As the trees burst with color, it's great to get out with friends and family and run a 5K, 10K, 10-mile, or full-blown marathon from Minneapolis to St. Paul this weekend.
The Gaelynn Way
What: Gaelynn Lea
When: October 5
Where: The Ordway, 345 Washington St., St. Paul
A gifted singer and violinist, Gaelynn Lea brings together the spirit of northern Minnesota and the great beyond in her heartfelt, genre-defying material. This is a full-band show with special guests.
Facebook Comments