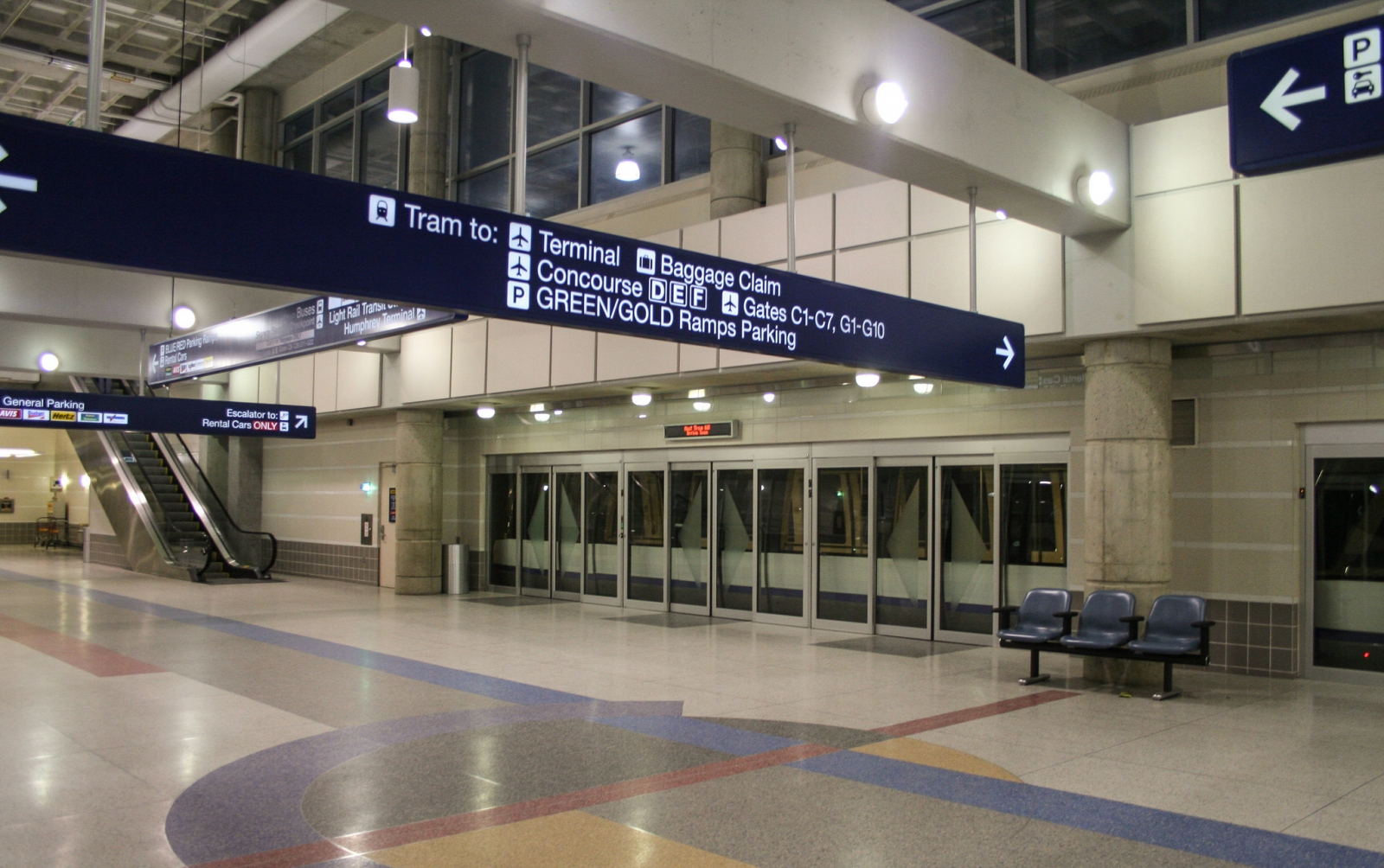 Photo by Tony Webster/Flickr
We've come a long way since the pre-9/11 days of airports, back when my family would drive all the way simply to sit at the gate and watch the planes take off.
Now, the word "airport" tends to evoke stress, hassle, and running to the gate after a painfully slow TSA line. Maybe that's why airports are stepping up their service game. The Minneapolis-St. Paul International Airport, for example, is perhaps the only place in the world where you can pick up a Minnesota-published book, grab a craft beer, and then head over for a golf lesson—all in the same building. Yes, you can do all of this now, rain or shine, at the airport. And it isn't even your final destination.
MSP now ranks 6th in North America on the list of "mega-airports," as reported in a J.D. Power survey of nearly 35,000 airport travelers. Topping the list was Orlando International Airport, with a score of 778 out of a possible 1,000 (Disney World, anyone?). This year, MSP rose up from its 17th-place ranking, tying at 762 points with an unlikely southern cousin, Charlotte Douglass International Airport in North Carolina.
Why the big jump? Passengers pointed to the remodeled check-in area, updated security technology, and amenities ranging from free wi-fi to therapy dogs who walk the airport (with handlers) to provide stress relief. Much of the credit also goes to the airport's new focus on bringing in local restaurants and shops along with the usual chain fare, as well as artwork installations and the promise of a new hotel on-site.
Here are some of MSP's newest highlights:
Shopping
Opened in February, Open Book (Terminal 1) is a new bookstore with connections to local literary giants Milkweed Editions, Loft Literary Center, and Minnesota Center for the Book Arts, offering a mix of Minnesota titles and national bestsellers. The store also features locally made, book-inspired crafts such as handmade journals and stationery.
While every airport has convenience stores and gift shops, MSP recently renamed some of its own with a local flair: Como Park Essentials (Terminal 1) was remodeled in July 2016 to evoke the glass walls of the Como Park Conservatory. Opened last November, Minnesota State of Nice (Airport Mall) offers souvenirs and apparel designed in Minnesota, because everyone needs a Babe the Blue Ox T-shirt.
For a last-minute gift or a Minnesota souvenir beyond a T-shirt, Inspired Life + Art (Terminal 1), opened in February, is a gallery-style boutique displaying pottery, glasswork, scarves, and jewelry by both local and not-so-local artists.
---
Eating
July brought the grand opening of Food Truck Alley (Concourse E), an indoor plaza that serves as a winding parking lot for trucks featuring three local restaurants: Holy Land Deli (Mediterranean–style gyros, kebabs, and shawarma), Red Cow (pub-style food and craft beer), and Salty Tart (pastries, quiche, and salads).
Last November, the old Chili's patio in Terminal 1 became Stone Arch, a restaurant that works with breweries throughout the state such as Indeed, Bauhaus Brew Labs, and Bad Weather Brewing,to bring 30 Minnesota-brewed beers to travelers and locals alike. Several of these brews are only available at the airport, with names like "Business Class," a light IPA brewed with honey and lavender, and "Leg Room," a New England–style IPA.
Black Sheep (Terminal 1) holds the honors of being both the first coal-fired pizzeria in Minnesota as well as America's first coal-fired oven in an airport, as of last March. For those early morning flights, they're also baking breakfast pizzas starting at 6 a.m.
---
Everything Else: Hotel, Golf, and Art
Set to open in summer 2018, the InterContinental Hotel will offer nearly 300 upscale rooms, as well as dining, a ballroom, and a top-floor "observation bar" where guests can relax after their flight with cocktails and a 12th-story view of planes taking off and landing. A skyway will allow passengers to walk directly to their terminal without braving the looming Minnesota winter (yes, looming even in summer).
What to do when you're feeling restless between flights? Practice your golf swing, of course! PGA's Total Golf Experience (Terminal 1) offers golfing simulations, professional instructors, a real putting green, as well as a food/drink lounge and golf shop. Opened in February 2015, this airport golfing facility was the first of its kind, a less-than-subtle nod to the stereotypical businessman hopping from city to city.
Terminal 2 now boasts four art installations celebrating Minnesota's northern spirit in light and color. "Migration" features zeppelin airships, and "Aurora Borealis" lights up the walkway with a colorful glow, both unveiled in July. Other installations include mosaics and the first-ever airport film screening room, which has offered free showings of documentaries and short films made in the Midwest since 2014.
Facebook Comments