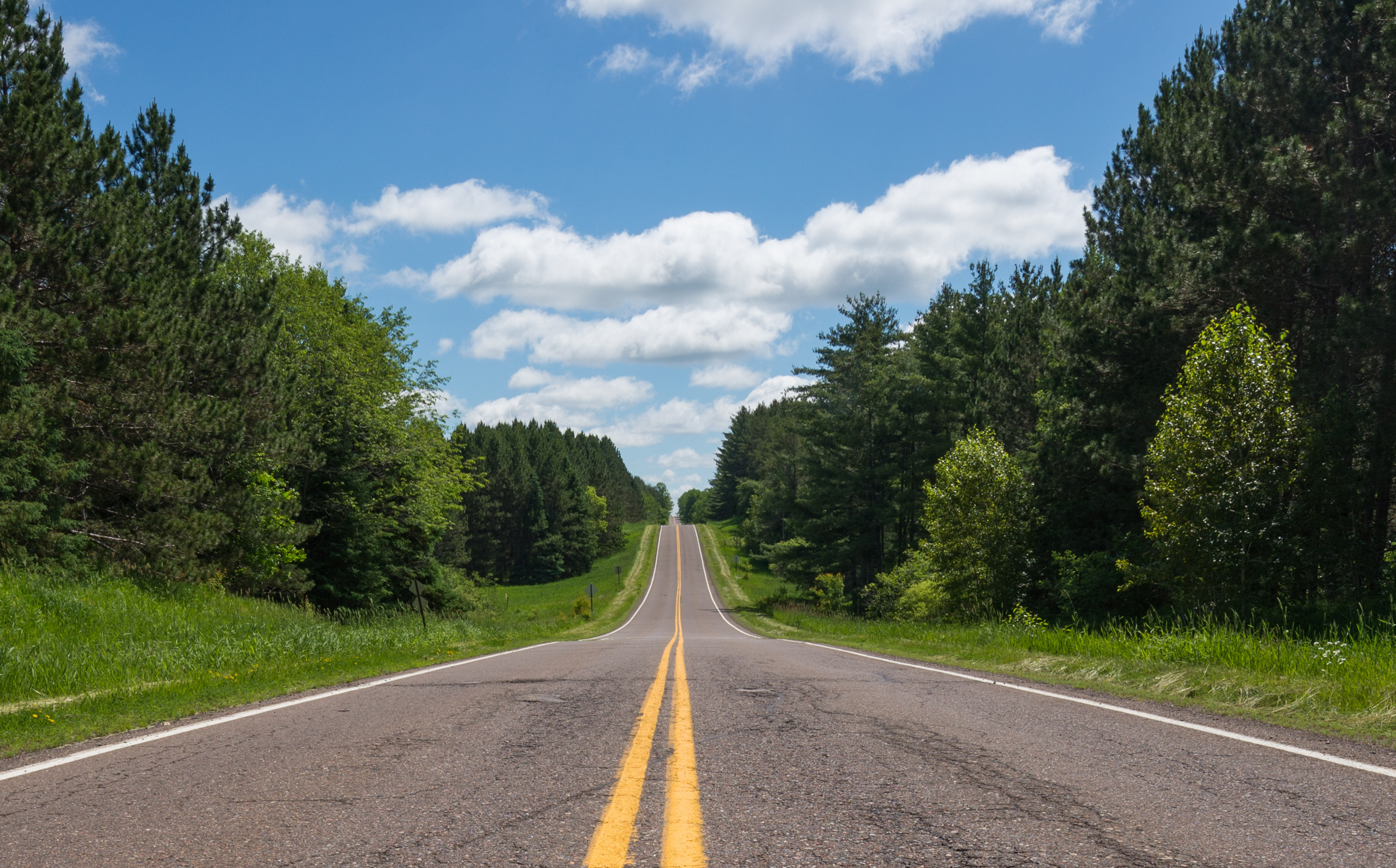 Like many people who are currently home-bound, my stay-at-home experience has consisted of bingeing a lot of Netflix, endlessly cleaning my space, and navigating my new work-from-home schedule. Most surprisingly for me, it has also included taking much-needed drives.
Some of these drives had fun destinations at the end, such as nature outings or take-out from a local coffee shop or restaurant. Others were out of necessity, such as going to less-crowded grocery stores outside of the metro area or to my chiropractor appointments, a good hour drive west from the Twin Cities.
Now that we're in the throes of spring, my boyfriend and I have taken to visiting parks, choosing ones that require a longer drive to avoid the crowded trails. A drive to Whitewater State Park got me thinking about driving and how my attitude towards being in the car had shifted.
That two-hour drive south from my St. Paul apartment, thanks to a beautiful, winding detour took us through the small town of Welch. I remember the sun shining through the leafless trees, a cloudless sky, and a mellow wind. Our music kept us energized on the trip, and sleepy small towns caught our full attention as we carefully peered at the houses and businesses to see what the COVID-19 crisis looked like in a rural area.
We saw families cleaning up their yards, a few couples and kids riding by us on bicycles. The few restaurants we passed had signage about curbside pickup and takeout. One restaurant in Miesville, King's Place, even offered some spaced-out patio furniture in their gravel parking lot for people to sit and enjoy their food and the nice weather. We spontaneously decided to stop there for lunch and I remember feeling normal—like the world wasn't falling to pieces for a few moments.
Whitewater State Park was well worth the drive, but my favorite part of the day was definitely winding through the middle of nowhere, taking in the farms, the empty fields, and the slowly budding spring around us. Driving is often seen as such a mundane activity—a means to an end during normal times. But this trip reminded me that driving is also something to be enjoyed. It gives a sense of adventure, a promise of freedom.
I didn't appreciate it enough before COVID-19 hit Minnesota. Below are three things I didn't know I would miss about driving—maybe they will ring true for you, too.
The sense of normalcy
Before our stay-at-home order, I didn't consider driving as a symbol of normalcy. Now, I would love nothing more than a normal drive to work. According to the U.S. Census Bureau, the average American spends—used to spend—about 26 minutes commuting to work every morning. That's an average of 4.5 hours spent in the car each week. I'm not saying I would love returning to the rush hour traffic or the early wakeup alarms, but I would love what it would say about the state of the world.
For so many of us, driving is major part of our daily routine, whether it's for work, school, errands, or social engagements. I'm appreciating the extra time I have at home. But also, what wouldn't I give for the world to be right side up again, even if that means spending more time on the road? For the time when we can begin to leave the COVID-19 crisis behind us, drive by drive?
The barrier between work and home life
To be clear, I am grateful to have a job I can still do at home. Just this weekend, a close friend relayed to me that she didn't realize how much driving helped her process the day. She used to have 50 minutes in the morning and 50 minutes in the evening to think, plan, and simply take some quiet time before transitioning into the next part of her day. While this doesn't apply as much to people who were working remotely before COVID-19, for many of us newbies, the lack of transition between work and home is a challenge.
Over the past few weeks, I've quickly learned that I heavily depended on my commute as my transitional cue. How do you leave work when it's just a room away? Or in my case—at your dining room table in your very tiny apartment? Driving is just one physical, transitional cue, but it's one that I didn't appreciate until I no longer had it to help me along. (Note: If you're also struggling to build an alternative transitional cue, try one of Headspace's mindfulness techniques.)
The destination on the other side of a drive
Drives offer an opportunity to take in the beautiful nature, especially during the changing seasons. Minnesota has officially been in a quarantine since March 28—and for many of us, it has been a few weeks longer than that. It's strange to think we've experienced one full change of seasons (arguably the most drastic) mostly at home.
And, just as much as I've missed the gradual change from winter to spring on my daily drives, I miss the drives that bring me to the people, places, and things I love. Once our state fully reopens, I'm planning to relish that first drive to happy hour, to work, to my extended family's home. I'm sure my appreciation will eventually take a back seat, but in the meantime, I intend to look forward to every drive I take.
Facebook Comments