The Twin Cities fashion and art communities lost an iconic member this week. On Tuesday, Margot Siegel died at the age of 91 at her Florida home. Best-known around town for her jaw-dropping collection of pop-art-infused clothing and accessories—much of which was eventually acquired by the Goldstein Museum of Design in St. Paul—and an article in the Kendall Gazette wrote that Siegel had a lifelong fascination with "combining the worlds of fashion and art." Her fashion collection included a silk two-piece Missoni ensemble in a multicolored tulip pattern, a Halston plunge-back dress inspired by the art of Jackson Pollock, a woman's business suit  featuring a print by Roy Lichtenstein, and a transparent coat by Issey Miyake, according to a 2011 article in Star Tribune. The collection was prominently featured in the Goldstein's 2011 pop-art exhibit Intersections: Where Art Meets Fashion.
According to her obituary in the Star Tribune, Siegel had a 65-plus-year career as a journalist, publicist, author, and columnist. She got her start as a teaching assistant at the University of Minnesota's American Studies program, and went on to become a news and feature writer in the American Red Cross during World War II. Following the war, she became a reporter and editor for Women's Wear Daily, a Hollywood publicist, and overseas correspondent for Fairchild Publications (WWD's parent company). She returned home to Minneapolis in the 1950s, and went on to become the public relations director of the Walker Art Center, a feature writer and columnist for the Minneapolis Star & Tribune, and a columnist for Skyway News. She also penned the book Look Forward to a Career! Fashion in 1970, and contributed to the 2005 edition of the Encyclopedia of Clothing and Fashion.
In her later years, Siegel founded the Palm Spring Fashion Group as well as the Friends of the Goldstein. In 2012, the museum paid tribute to her with its Margot Siegel Design Award, which honors emerging designers. A long-active member of Fashion Group International's Minneapolis/St. Paul chapter, Siegel will receive a tribute from the organization as part of its panel discussion, "Tracking the Fashion Industry: A Discussion About hte Evolution and Future of Fashion in the Twin Cities," on March 12 at Macy's in downtown Minneapolis. Tickets are $35 for FGI members, $45 for non-members, and available at eventbrite.com.
Here's a selection of some of the items Siegel gifted the Goldstein:
Late '40s/early '50s Charles James black silk satin coat, gift of Margot Siegel. Image courtesy Goldstein Museum of Design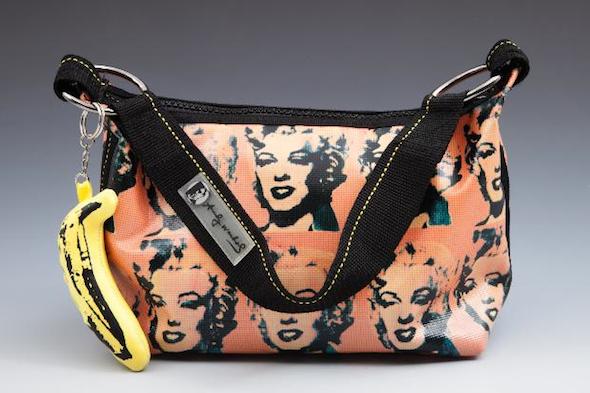 1960s PVC handbag with screen print of Andy Warhol 'Marilyn' by Loop Designs, gift of Margot Seigel. Image courtesy Goldstein Museum of Design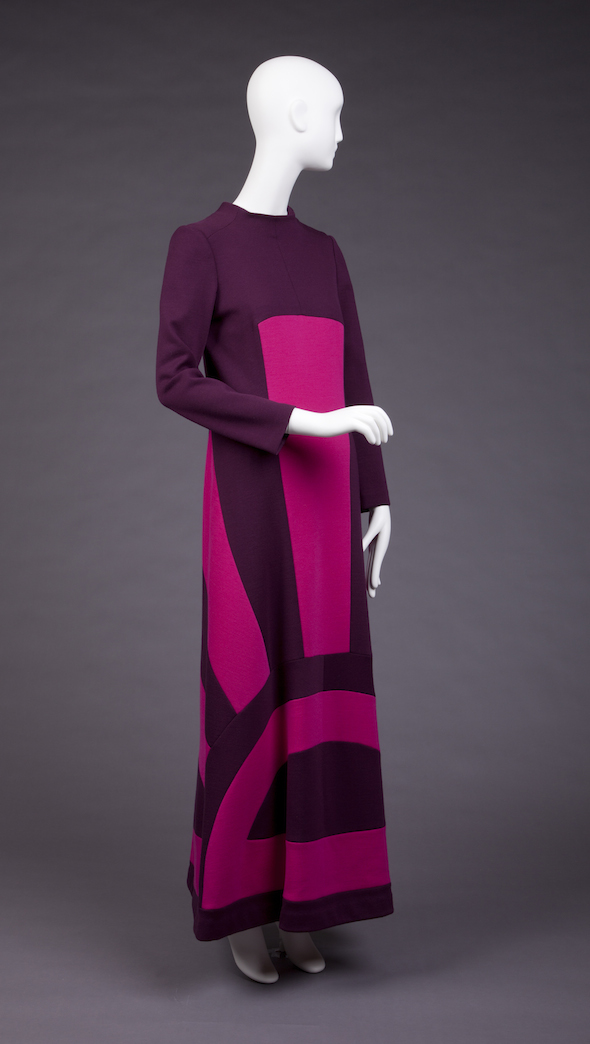 1960s Gideon Oberson dress, gift of Margot Siegel. Image courtesy Goldstein Museum of Design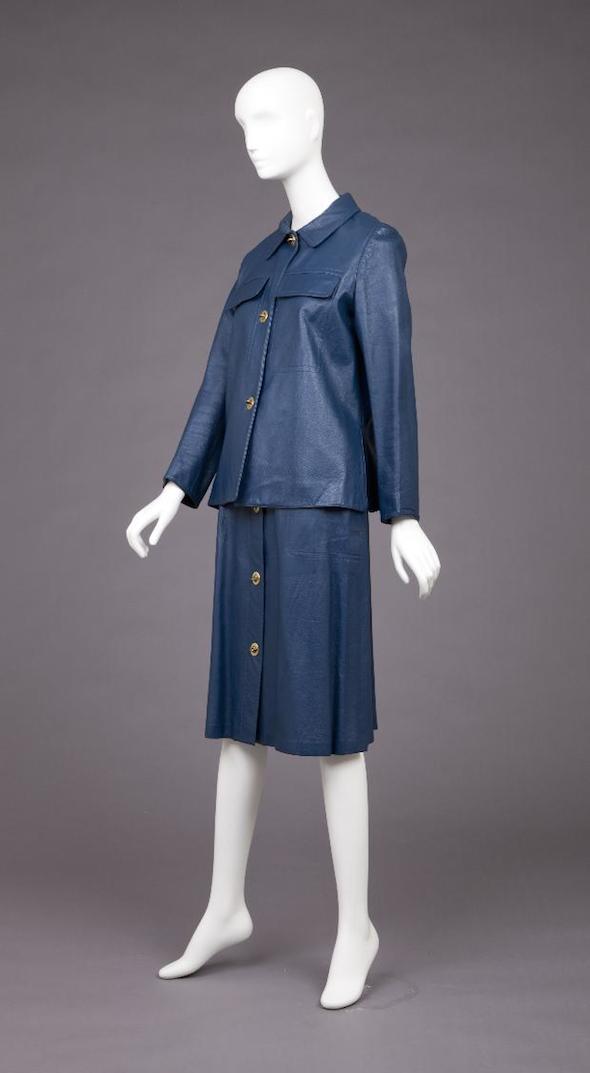 1960s Bonnie Cashin blue leather jacket and skirt, gift of Margot Siegel. Image courtesy Goldstein Museum of Design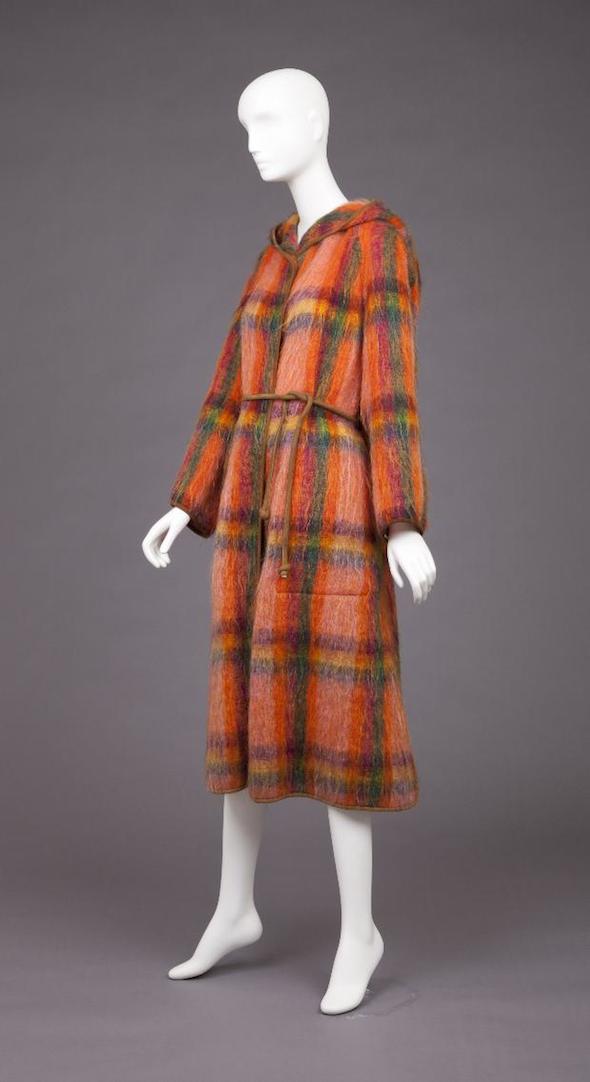 Bonnie Cashin hooded brushed mohair plaid coat, gift of Margot Siegel. Image courtesy Goldstein Museum of Design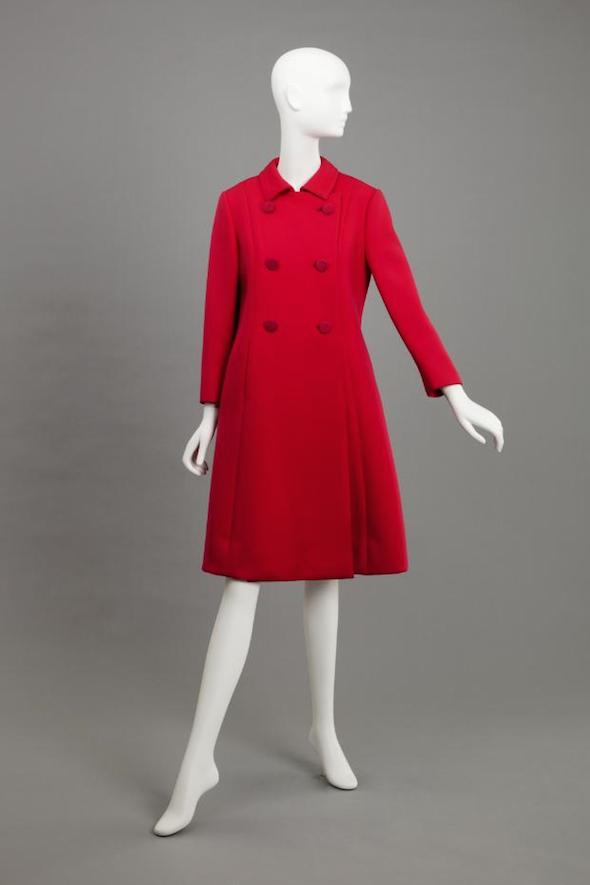 1960s Seymour Fox red wool gabardine coat, gift of Margot Siegel. Image courtesy Goldstein Museum of Design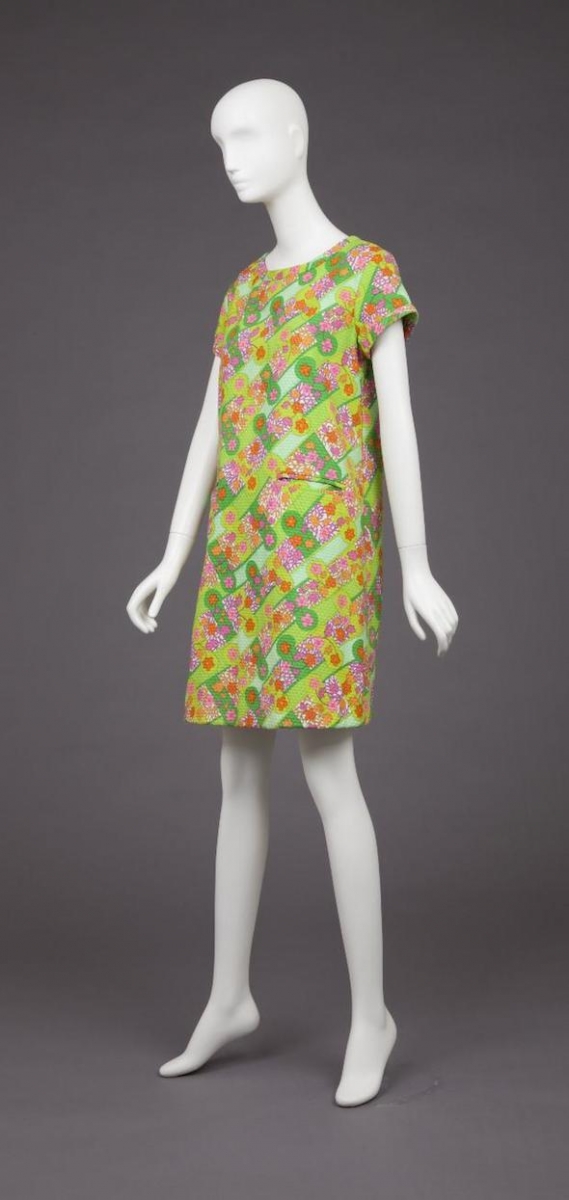 1960s Lilly Pulitzer cotton printed dress, gift of Margot Siegel. Image courtesy Goldstein Museum of Design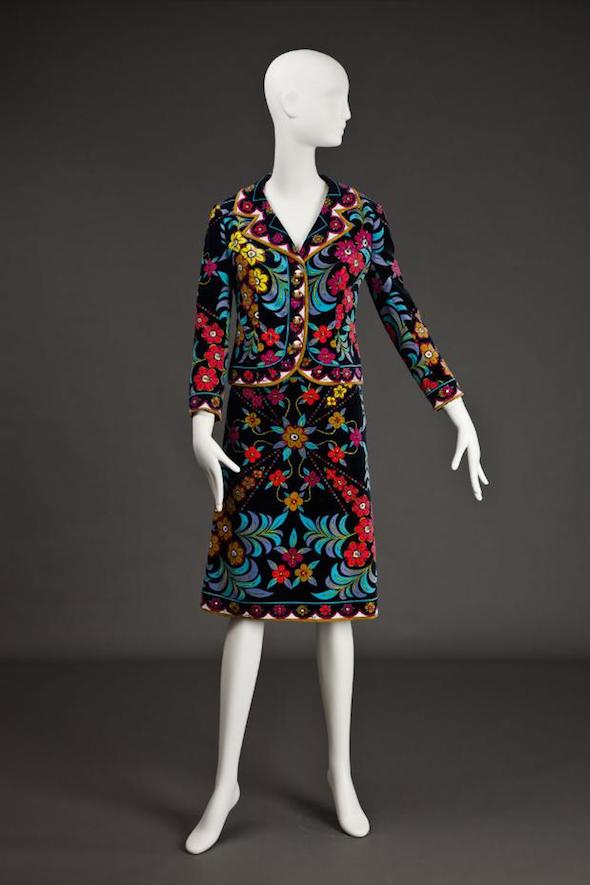 1960s Pucci velveteen jacket and skirt, gift of Margot Siegel. Image courtesy Goldstein Museum of Design
1970s Halston ultra-suede dress, gift of Margot Siegel. Image courtesy Goldstein Museum of Design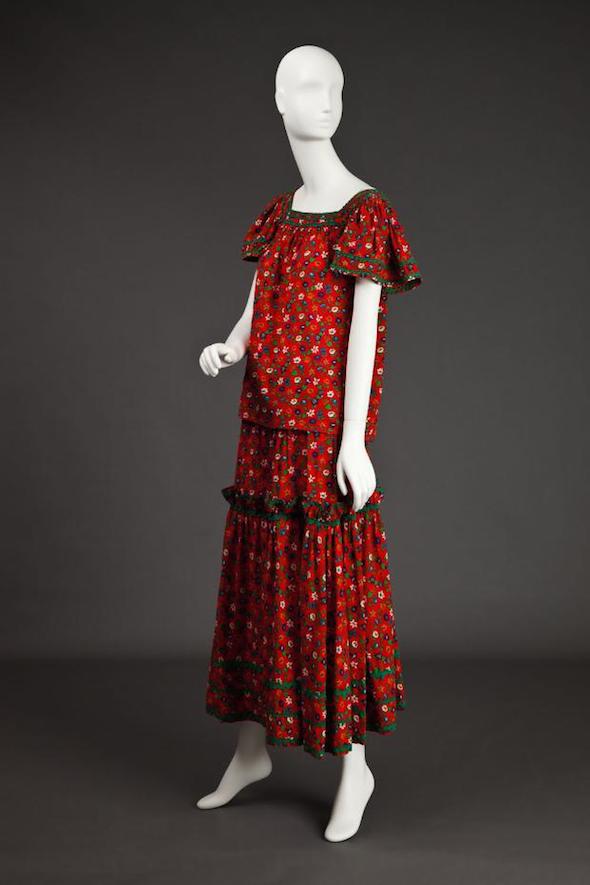 1970s Yves Saint Lauren peasant dress, gift of Margot Siegel. Image courtesy Goldstein Museum of Design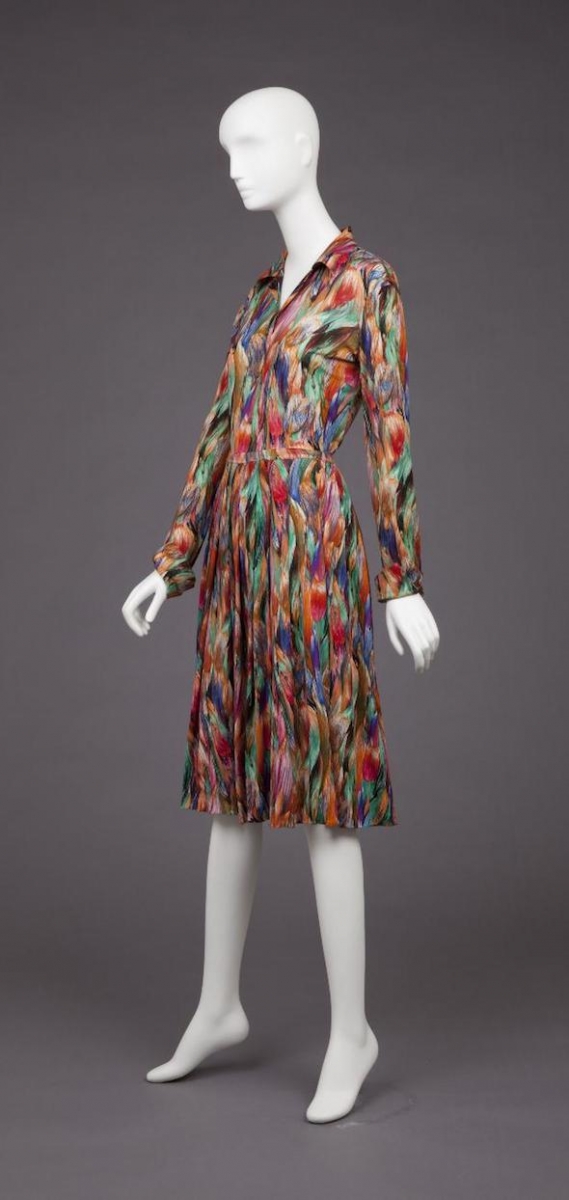 1970s Missoni tulip print silk two-piece dress, gift of Margot Siegel. Image courtesy Goldstein Museum of Design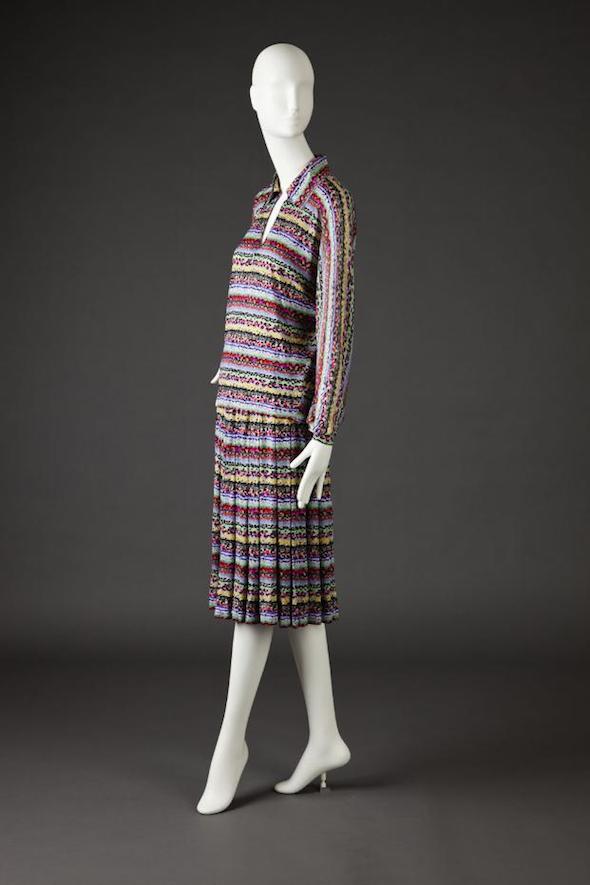 1970s Missoni silk dress, gift of Margot Siegel. Image courtesy Goldstein Museum of Design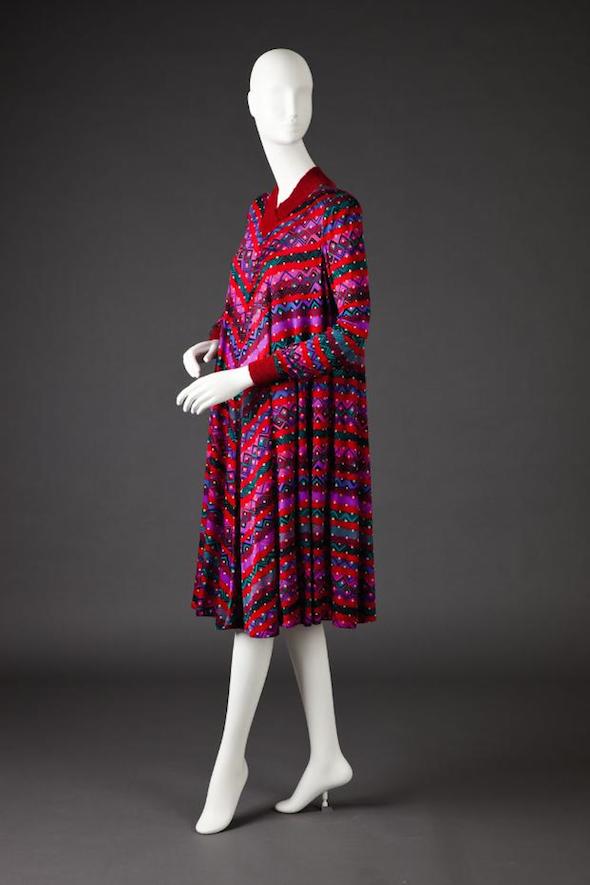 1970s Missoni silk knit blouse and skirt, gift of Margot Siegel. Image courtesy Goldstein Museum of Design
Late '70s/early '80s Yves Saint Lauren wool plaid dress, gift of Margot Siegel. Image courtesy Goldstein Museum of Design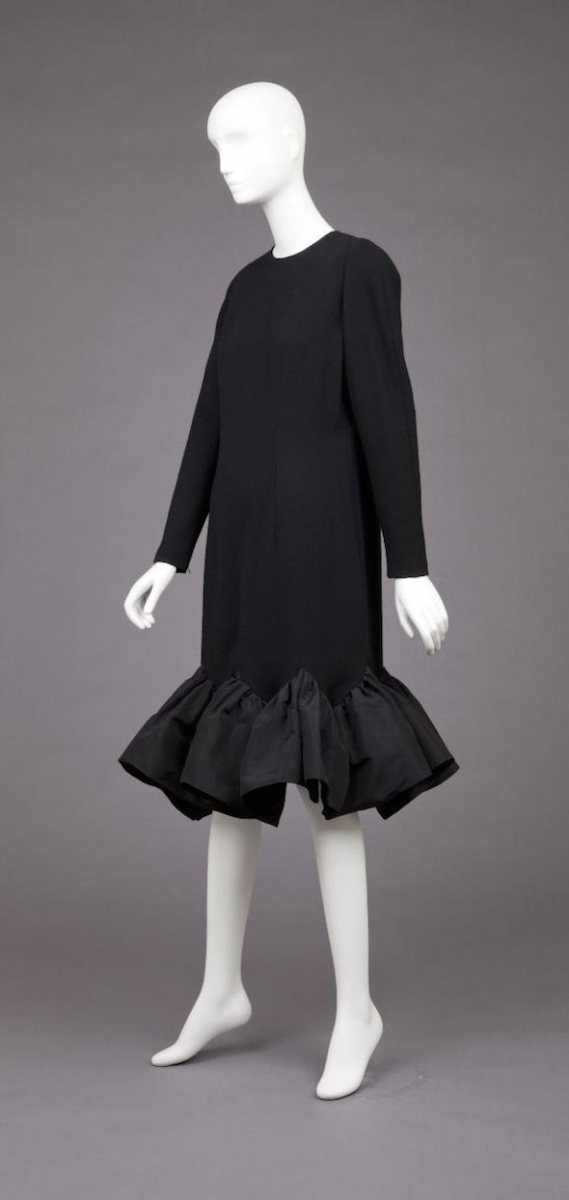 Pauline Trigere black crepe dress with taffeta flounce, gift of Margot Siegel. Image courtesy Goldstein Museum of Design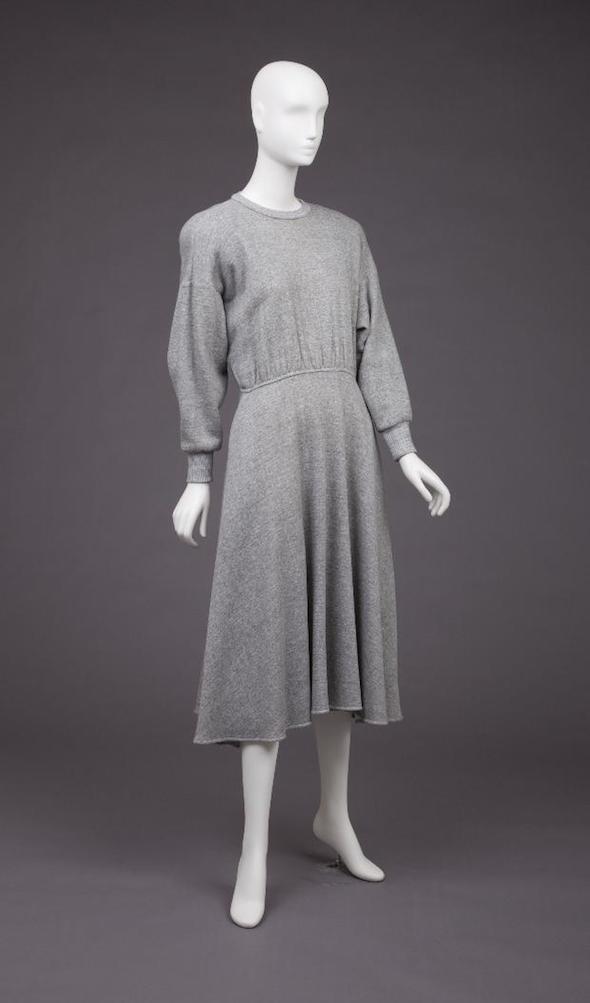 1982 Norma Kamali sweatshirt dress, gift of Margot Siegel. Image courtesy Goldstein Museum of Design
An Andy Warhol commission featuring a young Margot Siegel
Facebook Comments