Things to do this weekend around Minnesota: Great Northern Festival and St. Paul Winter Carnival continue, Ice maze, and more
Things to do around Minnesota this weekend include pond hockey, Winter Carnival and The Great Northern events, and more
At the helm of south Minneapolis' boundary-pushing theater company—and as a steward of a nature retreat for BIPOC and LGBTQ+ folks—Harriday is working to transform trauma
Band celebrates 10th anniversary of first album with a double header show and exclusive vinyl release
On Plymouth Avenue in Minneapolis, the Minnesota African American Heritage Museum hosted a massive undertaking
The Twin Cities artist tackles gender identity and police brutality in new recordings
At the helm of south Minneapolis' boundary-pushing theater company—and as a steward of a nature retreat for BIPOC and LGBTQ+ folks—Harriday is working to transform trauma
This reinterpretation of the story of Gilgamesh parallels the real stories of its local writers and performers—and is opening in New York
Producing artistic director Rod Kaats sees up to 150 shows a year so the St. Paul theater stays relevant
From the classics to Bing Crosby, Minnesota is set for holiday performances
To celebrate the holiday season, choose from this list of captivating holiday concerts in the area.
Things to do this week: Twin Cities Film Fest, Art Crawl St. Cloud, a chalk art spectacle, and more
Celebrating their third studio album, "Blue Weekend," the London-based band held nothing back
Things to do this week: Vintage Fall Crawl, Roller Disco, Duluth's Haunted Ship, and more
The Cafesjian Art Trust Museum announced Jan. 11 it is extending its first exhibition,  "A Lasting Friendship: Gerard Cafesjian & Dale Chihuly," through April 29.
With an exhibit opening at the Walker this month, Pao Houa Her continues a conceptual journey through the lens of her camera
The virtual world of NFTs makes for a real-world get-together
Details on the 2022 iteration of northeast Minneapolis' yearly chance to show off hundreds of art studios, galleries, and small businesses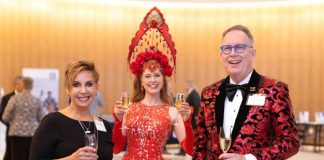 The event raised awareness and funds for research and patient care at the University of Minnesota and across M Health Fairview clinics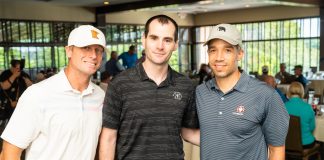 Raising funds by hitting the greens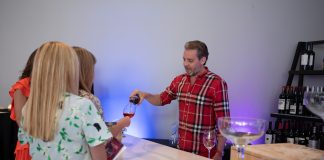 A silver anniversary, take two
The free virtual event raised more than $2 million from 235 donations in just 90 minutes