Gai Noi will open this summer in the former 4 Bells
Show your amore with a homecooked dinner—whether Shrimp Creole, Marry Me Chicken, pasta, or another dish tempts your tastes
Check out the list—plus Jason's list of who got snubbed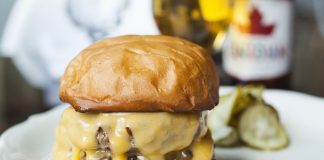 Hewing Hotel also announces new executive chef
Folly Coffee's new set up allows guests to learn how its brews are made and taste the finished products, all in 30 minutes
Gai Noi will open this summer in the former 4 Bells
The St. Paul restaurant's inspiration bodes well for Minnesota's long winters: Palm Springs in the '60s
You will order the loaded hummus and you will like it! You'll love it, even.
The trend of supposedly health-boosting drinks has examples springing up here in Minnesota
These prices are so good you can grab a few extra bottles for New Year's Eve
Just in time for the holiday gift-giving rush, here are a few products we recently sampled for consideration.Clr!ty Seltzers "California sober" is the hot term...
Looking for boba tea stores in the area? Here are seven shops with intriguing flavor combinations and the classic tastes of Taiwan.
Incorporate bacon's savory crunch into every meal of the day
A top-notch Minnesota side for your barbecue this summer
For National Piña Colada Day, here's a classic recipe and some history
Each book explores different cuisines, including hearty soups, East African flatbread, and a fresh take on hotdish