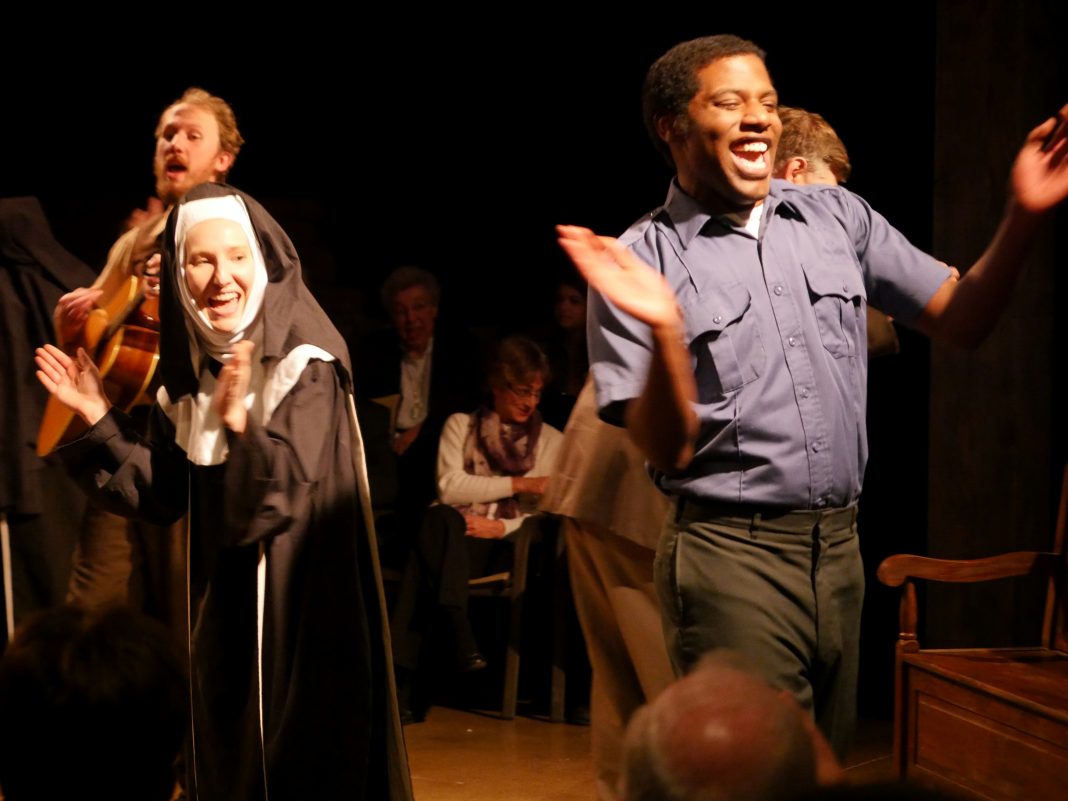 Open Window Theatre (OWT), a Twin Cities theater company whose productions mirror its Christian values, just got a new home and announced their next season after a three-year hiatus involving legal issues.
The imbroglio started over a dispute that involved the use of their previous property in the North Loop of Minneapolis. After moving out, the theater company engaged in a trial where a verdict was reached and then overturned. OWT recently resolved the litigation on mutually agreeable terms, although the details of this resolution are under wraps, founder and executive artistic director Jeremy Stanbary says.
The theater started to rebound via a Redemption 2019 campaign on Kickstarter, which resulted in over 250 donors, who contributed to the theater reaching its $250,000 goal. Now, the OWT team is eager to host a grand re-opening and season kickoff with a three-night concert event the week before Christmas (Dec. 18-20). Their sixth season, which includes two plays—The World Over, about an epic homecoming, and Tolkien, about the relationship between the Lord of the Rings author and C.S. Lewis—will begin in February.
OWT's new, 9,600-square-foot Inver Grove Heights location accommodates a spacious rehearsal room, lobby, offices, scene shop, design room, and stage. When searching for a new space, the OWT team sought a location that was easily accessible within the Twin Cities and with landlords they could trust, Stanbary says.
OWT is just one example of local arts organizations that have lately had to address financial woes. Park Square Theatre canceled two musicals last month, for financial issues; in 2016, Bedlam Theatre had to close its St. Paul space after 25 years; In the Heart of the Beast Puppet and Mask Theatre drew community support after announcing it didn't have enough funding for its annual MayDay Parade; and SteppingStone Theater made adjustments to its seasons and budget the past few years to pull itself out of crisis. With this in mind, OWT has hired a full-time managing director, Cole Matson, to oversee communications and networking with other theaters as well as the development of community events throughout the season, including workshops, retreats, and educational opportunities.
"When it comes right down to it, it's about producing shows that present stories of hope," Stanbary says. "Hope is really at the center of this idea of our redemptive mission. There's a lot to despair about in the world today, and so we want to be a light in that darkness."
---
Christmas at Open Window, Dec. 18-20
The World Over, Feb. 13-March 15
Tolkien, April 17-May 17
Facebook Comments