In 1952, Donald Dayton—Dayton family figurehead and head of Dayton's—enlisted the help of Austrian-born architect Victor Gruen to bring a visionary idea to life. After commissioning a study that found that Minnesota had only 126 "ideal shopping weather" days each year, Dayton began to envision a different kind of shopping experience tailored to the unique climate-related needs of local shoppers. With that, Southdale Center, the world's first shopping mall, was born.
Gruen, a refugee from Nazi-occupied Austria, proposed what was a revolutionary concept at the time: a fully-enclosed shopping center with stores that were inward-facing, rather than street facing. He took inspiration from the design work of America's governmental and military institutions—fitting for the era of the Cold War. At a cost of $20 million to build, the 80,000-square-foot mall opened with 72 stores on October 8, 1956, anchored by Dayton's, Donaldson's, Walgreens, and Woolworth. (Then Dayton's biggest competitor, Donaldson's was later purchased by Carson Pirie Scott and renamed Carson's before shuttering for good.) A later addition to the mall included the Sidewalk Cafe, said to be the country's first "outdoor"-themed, fully enclosed restaurant.
From Southdale's 1956 press release: "Southdale shopping center could be called in psychological terms 'an introvert center.' On the outside it presents a quiet and dignified appearance, inviting the shopper to enter through one of ten huge all-glass entrances into the interior. . . . Here he finds himself in an atmosphere of unparalleled liveliness, colorfulness, and beauty. Between shopping activities there is an opportunity for rest in the sidewalk cafe and on the many rest benches. Here is a chance to amble and promenade, to window shop, to chat with friends, and a large array of features arouses interest and invites contemplation. Trees, tropical plants, flowers, a bird cage, sculptures, and other work of important artists, a pond, a fountain, a juice bar, a cigar and newsstand are some of them.
But not everyone was thrilled about Southdale's design. In November 1956, famed architect Frank Lloyd Wright visited the mall as part of a tour of new buildings in Minnesota. He critiqued the mall, quipping, "The garden court has all the evils of the village street and none of its charm."
Originally, Southdale was intended to be more than just a shopping mall—its original plans included apartment buildings, houses, schools, a medical center, a park, and a lake. In 1965, the Southdale medical center (now Fairview Southdale Hospital) opened, but eventually, the Dayton Corporation sold the remaining land for housing.
In 1991, Dayton's expanded, and the original store was demolished. Today, the recently remodeled mall, now owned by Simon Property Group, has 120 stores and is anchored by Macy's, Herberger's, JC Penney, and Gordmans. The mall celebrates its 60th anniversary this Saturday, October 8, beginning with a brief program at 11:15 a.m. featuring remarks by Ben Martin, general manager at Southdale Center, Marty Rud, first general manager at Southdale Center, and James Hovland, Edina mayor. The celebration will also include live music, food, and drink provided by Southdale restaurants, and a "fashion through the decades" display showcasing styles inspired by decades spanning the 1950s to today created by students from Art Institutes International Minnesota.
A Brief Timeline of Southdale:
1952: Donald Dayton and Victor Gruen design a plan for Southdale.
Courtesy Southdale
October 29, 1954: Groundbreaking on Southdale begins.
Courtesy Southdale
October 8, 1956: Southdale hosts a gala grand opening, drawing 75,000 people.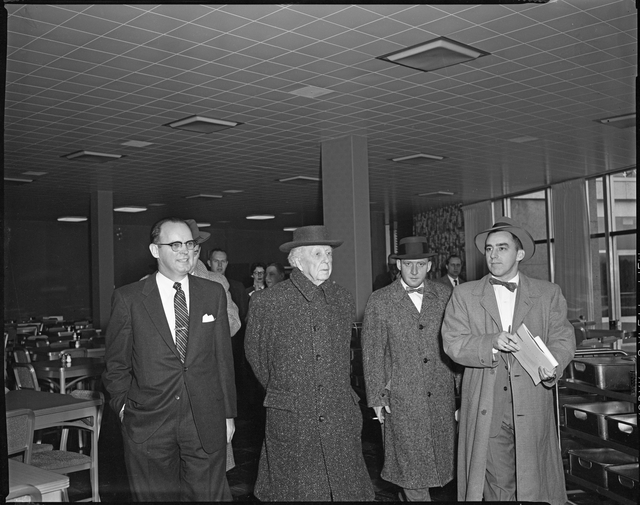 Courtesy minnesota historical society
November 27, 1956: Frank Lloyd Wright visits Southdale
Courtesy minnesota historical society
October 1, 1965: Fairview Southdale Building opens.
Courtesy minnesota historical society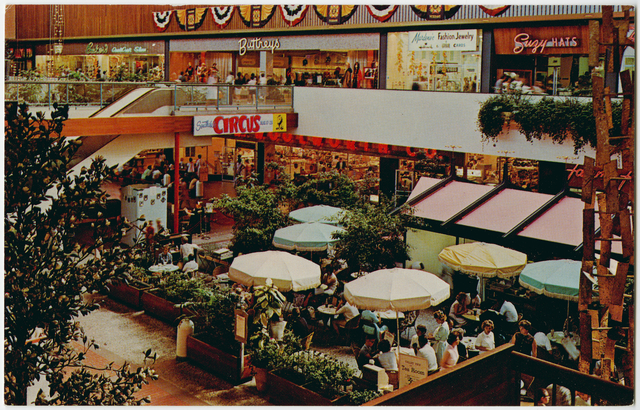 Courtesy minnesota historical society
1964: The Southdale Sidewalk Cafe opens.
undated photo, Courtesy southdale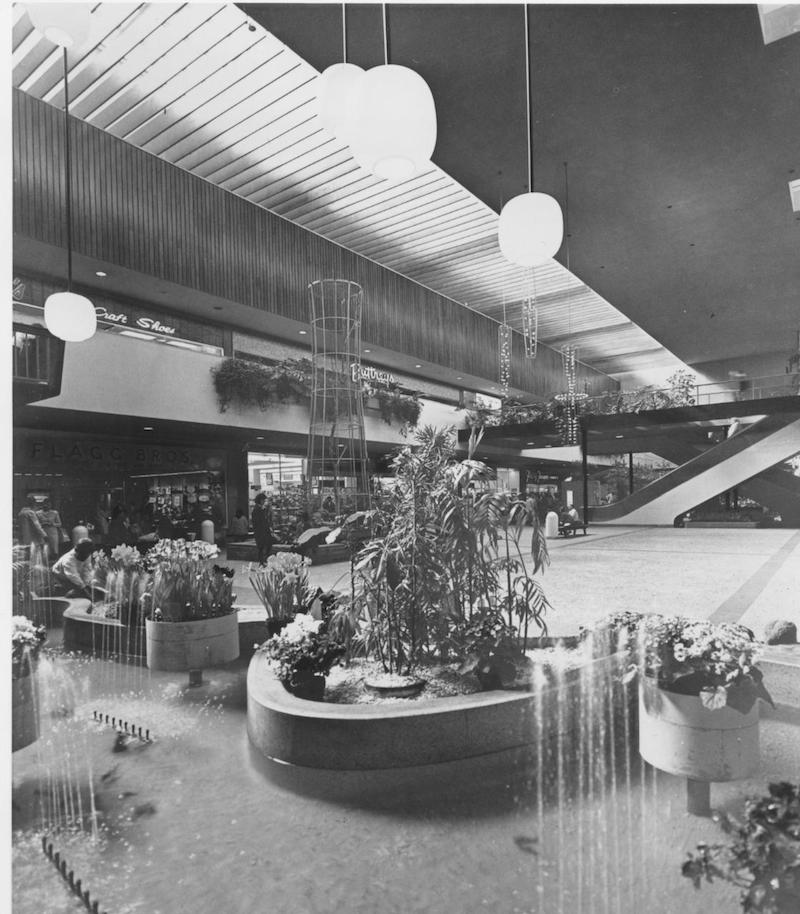 undated photo, Courtesy southdale
undated photo, Courtesy southdale
undated photo, Courtesy southdale
undated photo, Courtesy southdale
Facebook Comments