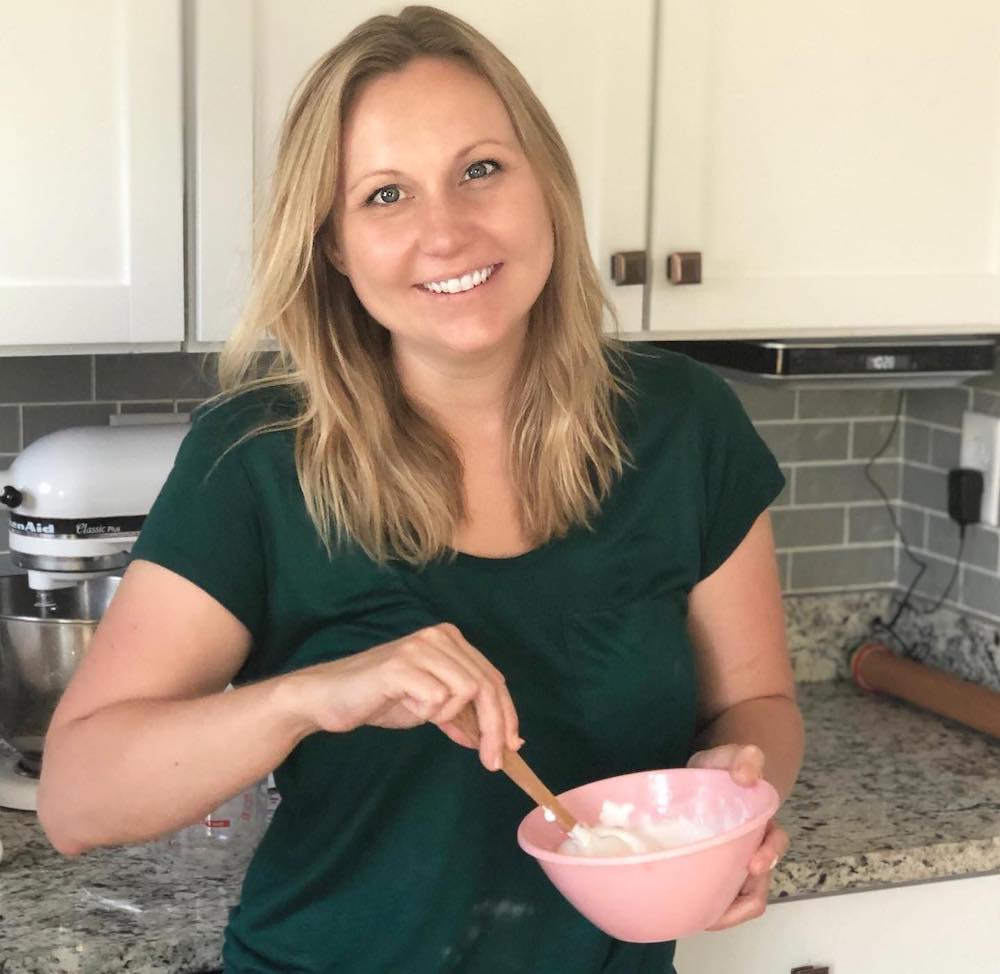 Maddie Gartmann was somewhat apprehensive about getting onto TikTok. "I didn't see how [the social media platform] would translate into business for me," says Gartmann, owner of Garty Goodies, a custom cookie and cookie cake business based in her South St. Paul home.
As it turns out, her short, sweet, and satisfying decorating videos were soon a hit. Her TikToks capture Gartmann's technique of layering colorful pastels or vibrant icing onto simple sugar cookies. Her craft seems effortless as she creates designs of everything from bridal gowns to dinosaurs. The precision she shows is understandably a viral commodity, and videos also make you want to eat the cookies.
Gartmann says she decided to make a TikTok account for her business because it seemed fun. She studied marketing strategies and began planning ways to grab viewers' attention for about 33 seconds at a time. With that, she decided to get serious with TikTok and post every night.
Her first first TikTok was an orange-hued hello to the autumn of 2020 with a fall-themed decorating of pumpkins. The playful clip, which has now received 22,800 views and 2,250 likes, features her making and decorating a chocolate chip cookie cake with a sunny pop song playing in the background.
In mid-February, she made a TikTok to thank her 10,000 new followers for supporting her, which exploded. It now has 5 million views. In that TikTok, Gartmann says, "At the beginning of the year, I was feeling really salty about my Instagram growth for my business—or lack thereof."
Gartmann has a public Instagram, Facebook and Etsy accounts for Garty Goodies. However, TikTok, @gartygoodies, is still her social media account with the biggest following. She said that new TikTok following has trickled onto her other social platforms, when she gained 3,000 new Instagram followers after the viral TikTok.
Before TikTok Fame
Before she started Garty Goodies in 2015, Gartmann was a serial hobbyist and full-time high school English teacher. She picked up cookie art after seeing ornately frosted treats at Starbucks and reading blog posts about it. She thought, "I want to make those."
Gartmann developed her skills through practice and trial and error. All that hard work came to fruition in 2019 when she formally started her company, and combined her passion for cookie art with teaching. Until COVID-19 restrictions shuttered restaurants she had taught cookie decorating classes at Amore Coffee in West St. Paul.
She had prepared a lot of cookies for an in-person decorating class scheduled for early March 2020. When it was canceled, Gartmann strategically turned to making DIY cookie kits with those cookies in hopes of making some return on the supplies used.
"I think my business is going is into a digital format, where people can buy starter kits from me with directions and tutorials," Gartmann says.
What's Next?
After the TikTok exposure she is actively working on reaching this new national audience. Because her business runs under Minnesota Cottage Food Laws, she can only ship her kits locally.
Plus, working from her kitchen limits her availability to take local orders each week. She and her husband converted a portion of the basement into a cookie studio to make room for the influx of demand. Now Gartmann is focusing on how to keep her business up with the rapid TikTok growth.
By the end of February she celebrated reaching 207,000 followers with another narrated cookie decorating TikTok to thank her new following, which has now grown to more than 265,000.
Is she still a skeptic? "Businesses have to get on TikTok, is what I have learned from this," she says. "It's the future."
Learn more about Garty Goodies at her website, and check out her TikTok here.