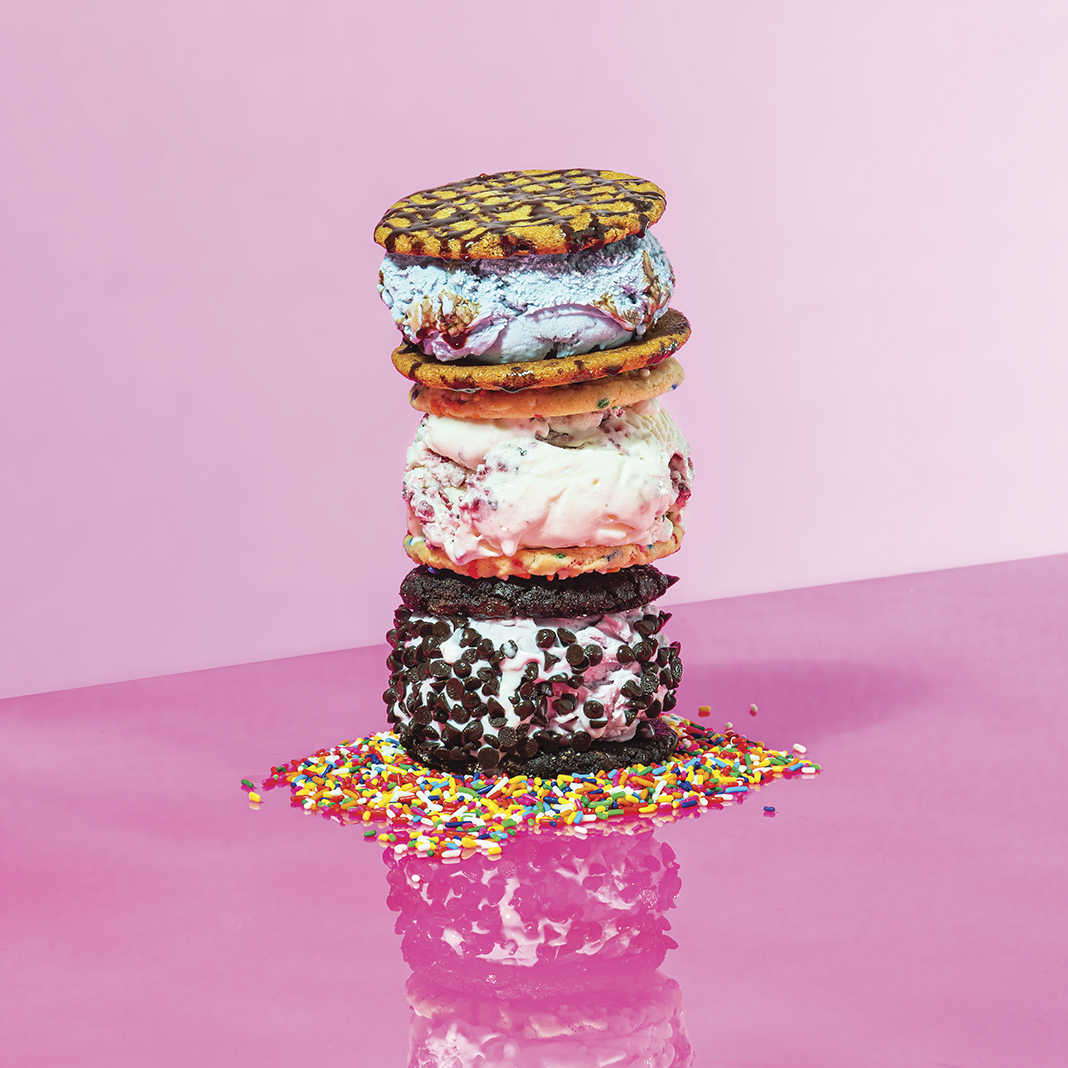 Slathering on sunscreen, heading to a cabin for the weekend, and hosting bonfires with friends are all signs that point to ice cream season. Check out these shops across Minnesota that are taking advantage of the heat and our taste for something sweet.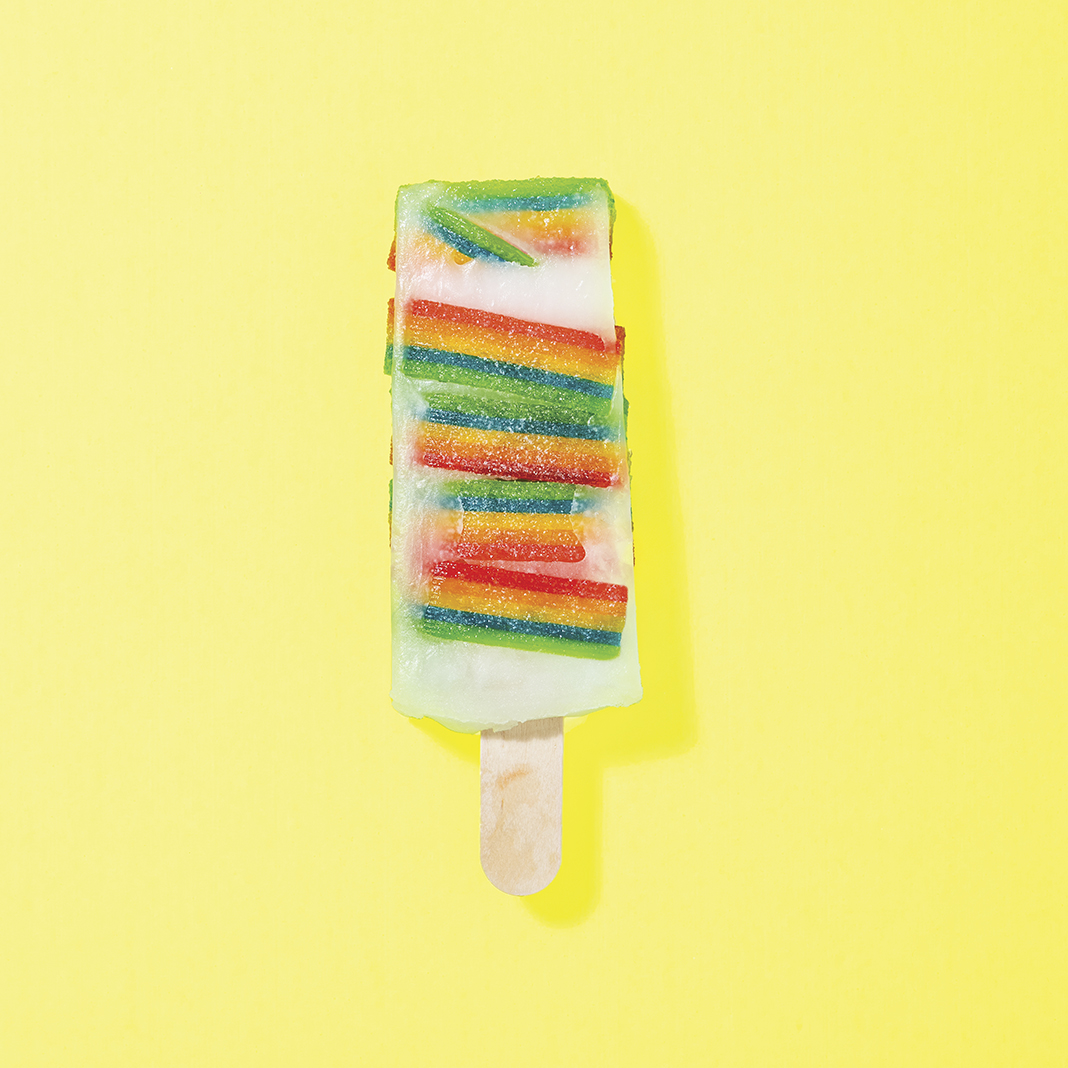 TWIN CITIES METRO AREA
While it may not technically be ice cream, custard still gets the job done. Adele's in Excelsior has a menu of more than 100 flavors and chooses one to two of them to make per day. Flavors include tiramisu, eggnog, and Bear Paw (a caramel custard with pecan pieces and truffle chocolate).
800 Excelsior Blvd., Excelsior
New to the ice cream game, Bebe Zito balances inventive flavors with classics for ice cream purists. Owners Ben and Gabriella Spangler say the flavors are heavily influenced by Ben's love for nostalgia, "specifically nostalgia that is rooted in growing up in the U.S. during the gilded age of kids raised by television." There are lots of late 1980s to early-2000s references, including "Breakfast Club," and "Parent Trap" flavor examples. "There's also the flavors influenced by Gabriella's Brazilian heritage. That's where flavors like Brazilian Brigadeiro, Beijinho, and Romeu e Julieta come in." Gluten-free and vegan options are available.
704 W. 22nd St., Minneapolis
This Minneapolis ice cream parlour, creperie, and coffee shop offers a vegan menu to complement their rosewater cardamom, apple crisp, and pumpkin featured ice cream flavors.
339 22nd Ave. NE, Minneapolis
A visit to this family-operated, walk-up ice cream shop in White Bear Lake is a summertime must-do. Order a cone or one of the shop's other frozen goodies like the freeze (ice cream and either soda or slush mixed together).
2126 Fourth St., White Bear Lake  
A new ice cream and burger place in northeast Minneapolis, which opened earlier this month, taps into nostalgic late-20th-century aesthetics while serving high-impact flavors like monkey-bread praline (cream cheese, pecan praline caramel, and chunks of cinnamon-roll monkey bread), strawberry-malt blondie (heaped with sugar-blondie blocks), and lemon-blueberry butter cake (packed with roasted blueberry jam). Look for the vegan and gluten-free options. Also, lobster rolls!
816 Lowry Ave. NE, Minneapolis
Established in 1984, Grand Ole Creamery claims to be the first retail ice cream parlor in St. Paul to manufacture and serve super-premium ice cream (generally meaning optimal fat content and minimal aeration in the mixing process). With more than 200 flavors to choose from, the Creamery highlights 31 during the warm seasons. Some of their flavors include Black Hills Gold, Cotton Candy, and Sweet Cream. The shop also has locations in Minneapolis and in Roseville Center.
750 Grand Ave., St. Paul
4737 Cedar Ave.. S., Minneapolis
1595 Highway 36 W. 1030, Roseville
Honey & Mackie's in Plymouth is ready to bring invention and uniqueness to ice cream this summer. Some of their flavors include Nutella graham, cherry chocolate chip, Butterfinger, and carrot cake. This shop also delivers pints across the state.
16725 County Road 24, Plymouth
This ice cream shop offers up to 18 flavors including locally sourced, vegan, and dairy free options. Flavors include cappuccino, olivia balsamic (olive oil ice cream with balsamic syrup), marzipan chip, and fresh strawberry.
3416 Hennepin Ave., Minneapolis
The owners of this ice cream shop are immigrants from Michoacán, Mexico, and offer up authentic Mexican treats such as ice creams, agua frescas, and exclusive yogurts. They have over 50 popsicle flavors and over 30 ice creams, and reportedly plan to open a second location in Rochester this summer.
701 E. Lake St., Minneapolis
This Hong Kong-style dessert franchise features a menu that includes pastries, ice creams, and jellies that mainly consist of tropical fruit. Besides mango, other popular flavors include black sesame, peanut, and almond.
408 14th Ave. SE, Minneapolis 
This ice cream shop specializes in the Mexican flavors of Michoacán. Some of its items include paletas aguas (water-based popsicles), paletas especiales (special popsicles), an array of ice cream flavors, and mangonadas (a frozen beverage that combines sweet and savory flavors).
1201 S. Robert St., No. 4A, West St. Paul
One of the most popular ice cream shops in Minneapolis serves up such inspired flavors as pineapple lychee, "cereal killers" (orange coriander milk with candied fruity pebbles), and cinnamon caramel toast crunch.
2743 Lyndale Ave. S., Minneapolis
This ice cream shop (plus truck) is ready to kick off summer with unique flavors and specialty cones including "the "fun cone" (gummies, cake pop, fruity pebbles, sprinkles, and a party umbrella), and "camper" (peanut butter bark, pretzels, graham crackers, toasted marshmallow, peanut butter sauce, and sprinkles). Vegan and gluten-free options are available.
807 Broadway St. NE, Minneapolis  
Nellie's (a sister store to Nelson's, mentioned below) is all about novelties. Manager Daved Najarian says, "We wanted the focus at Nellie's to be on the custom ice cream cookie sandwiches. Our ice cream flavors are crafted just for our shop in super small batches by a third-generation confectioner, and we partnered with our business neighbor (a local baker) to offer the freshest and highest-quality cookies and bars, to make each decadent dessert a one-of-a-kind experience." Nellie's, in the former Izzy's Ice Cream shop, provides seven cookie options, 22 ice cream flavors, and four topping options.
2034 Marshall Ave., St. Paul
Nelson's began in 1923 as a Stillwater grocery store, and eventually became known for towering ice cream cones and a second location in St. Paul. Their stacked scoops come in cookie monster, cake batter, spumoni, and other flavors.
920 Olive St. W., Stillwater
454 Snelling Ave. S., St. Paul
Organic and locally sourced ingredients provide the foundation for Pumphouse Creamery's offerings. Light, floral, and citrusy describe a few of Pumphouse's sophisticated flavors, but there are also smacks of coffee and muscovado brown sugar, plus an ice cream made using whiskey from Brother Justus in northeast Minneapolis. "It's straight-up whiskey ice cream with their notes of stone fruit shining through," according to the Pumphouse website.
4754 Chicago Ave., Minneapolis
With two popular locations, Sebastian Joe's serves up classic ice cream scoops and shakes things up with waffle cones, malts, sundaes, and other novelties. Some signature flavors include raspberry chocolate chip, the Pavarotti, and the Nicollet Avenue Pothole (chocolate ice cream mixed with caramel, health bar chunks, fudge truffles, fudge swirl, and sea salt).
1007 W. Franklin Ave. S., Minneapolis
4321 Upton Ave. S., Minneapolis
While ice cream isn't its main focus, this locally owned and fully vegan burger franchisee does frozen treat options. Shakes, "smiley shakes" (similar to Dairy Queen Blizzards), and cones are 100% dairy free with an oat milk base.
3925 W. 50th St., Edina
This shop opened in St. Paul in 2019 and blends cereal and ice cream. Now, it's looking forward to sharing its inventive soft-serve with a new location in Blaine. Owners Trisha Seng and Minh Dinh are ready to connect with local businesses and "we want to be the neighborhood joint," they say. Menu items also include milk tea, matcha, smoothies, boba, waffles, and coffee.
70 Grand Ave., St. Paul
10340 Baltimore St. NE, No. 140, Blaine  
This Thailand-style rolled ice cream shop in St. Paul includes a variety of flavors and dairy-free options. Breakfast cereals, sour candies, classic Thai flavors, fruits, and common ice cream flavors, like Oreo and cheesecake, appear on the lengthy menu.
298 University Ave. W., St. Paul
GREATER MINNESOTA
This ice cream shop in Bemidji has more than 24 flavors, with non-dairy, gluten-free, and no-sugar-added options on the menu. Some flavors include vanilla chocolate chip, blueberry cheesecake, lemon meringue, and matcha green tea.
219 Bemidji Ave. N., Bemidji  
This historic ice cream shop opened business in 1949 as one of the first stores in the Dairy Queen franchise. It still makes some items, like the Buster Bar, by hand. Other noteworthy, old-fashioned items include the Banana Supreme and Peanut Buster Parfait.
24 S. Eighth St., Moorhead
In 2019, this Rochester ice cream shop with two locations was named the best in Minnesota by Food & Wine magazine. Owner Matt Tierney says the store, which opened in 2011, is now producing its own all-natural fruit variegates for such flavors as strawberry cheesecake, lemon blueberry swirl, and dairy-free blackberry crumble. He adds, "We are now offering more dairy-free flavors than ever before. When we first opened, we had one sorbet flavor available upon request … now we always display two dairy-free flavors at each of our stores."
3525 22nd Ave. NW, Rochester
1710 Broadway Ave. S., Rochester
This two-year-old shop in central Minnesota is going to kick off the summer ice cream season with new flavors and dairy-free, nut-free, and vegan options. Owner David Boyer says, "Lookout for a chocolate stout ice cream made with local beer coming soon. Cheesecake, coffee, cider, and cookies with local connections are all going to make it into our ice cream this year."
15 E. Minnesota St., Suite 108, St. Joseph
This ice cream can be found at various shops in Minnesota and in Superior, Wis., but Duluth residents can try the new flavors first at the company's two shops. Some treats include ice cream puffs, affogato, and ice cream bars, while ice cream flavors include key lime pie, popcorn caramel fudge, and salted honey with ginger cookies.
366 South Lake Ave., Duluth
1908 West Superior St., Duluth
This New Ulm ice cream shop carries 24 flavors from the Madison-based Chocolate Shoppes Ice Cream. Other items include boba, candy, and edible cookie dough.
10 N. Minnesota St., New Ulm
Mankato's 32-flavor spot is ready to tackle trends. Owner Casey Neitzel says the almost 10-year-old shop is exploring gluten-free, vegan, and dairy-free options so everyone can enjoy Mom & Pop's ice cream. "People are always excited to try new and exciting flavors a little outside of the norm. We will continue to blend the old and the new every step of the way," Neitzel says.
629 N. Riverfront Drive, Mankato
This ice cream shop in Freeport, near St. Cloud, serves coffee and ice cream in a historic barn. Some flavors include rhubarb crumble, black licorice, lemon poppyseed, and coconut almond.
216 First Ave. S., Freeport  
Along with shakes, malts, floats, sundaes, and cones, this ice cream and burger place with two locations in Goodview near Winona sells novelties like chocolate-covered bananas, ice cream sandwiches, and on-a-stick signatures.
602 Third St., Goodview
5355 W. Sixth St., Goodview
This malt and ice cream shop is located on the western tip of Lake Superior in Duluth so customers can watch ships and sailboats as they enjoy floats, malts, hard scoop, or sundaes.
716 E. Superior St., Duluth
This ice cream parlor near the St. Croix River is serving all the classics this summer, including its old-fashioned vanilla, This $&@! Just Got Serious (salted caramel ice cream with salt fudge and salted cashews), and zanzibar (chocolate ice cream made with three kinds of cocoa) flavors.
3419 St. Croix Trail S., Afton
This ice cream shop is bringing Thai treats to northern Minnesota. Some of the rolled ice cream flavors include Monkey Family (banana, Nutella), Sweet Sunshine (blueberry, raspberry, strawberry), strawberry banana, and matcha.
4602 Grand Ave., Suite 100A, Duluth 
This central Minnesota burger and ice cream shop offers cones, slushies, floats, cyclones, sundaes, shakes, malts, and bars—all with its own flavors and customization options. Some of the sundae flavors include pineapple, creme de mint, caramel, and black raspberry.
22 W. Nokomis St., Osakis
FOUND IN STORES
A Minneapolis-based ice cream provider, JohnnyPops creates organic and locally sourced popsicles for grocery stores and retailers across the country. Products range from non-dairy options to fruity combinations and chocolate delights. It announced earlier this year it will be expanding with a plant in Elk River.
Local retailers like Cub Foods and Target
St. Pops makes an array of popsicle flavors using local and organic ingredients. The pops are available to purchase at farmers markets and local events in the metro area. Some flavors include rhubarb, strawberry cardamom, coffee, horchata, and chai.
Local farmers markets
This ice cream company is all about organic ingredients, including the ice cream base and all the cookies, swirls, and flavorings. Get a scoop at Sweet Science's Edina store or pick up a pint at several local grocery stores. Some flavors include goat cheese and blackberry, graham caramel fudge, oatmeal cookie, and chai tea.
3919 Market St., Edina