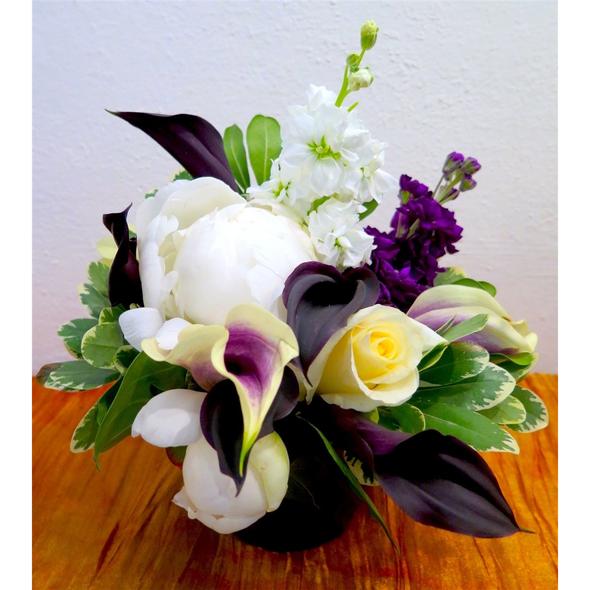 Picking out a Mother's Day flower arrangement is also a way to support a blooming local artisan. Many florists around the Twin Cities are offering up specials for the holiday to celebrate the mothers in your life. Here are five small businesses that showcase their individual styles on their social media platforms.
4310 Bryant Ave. S., Minneapolis
Chez Bloom specializes in locally grown flowers sourced from Minnesota greenhouses that focus on sustainability. They have Mother's Day specialized arrangements and regular floral arrangements for any occasion.
516 Selby Ave., St. Paul
Out of a lovely shop in St. Paul, Ergo Floral offers several options for arrangements that feature pink, orange and yellow hues of an assortment of flowers. They know Mother's Day flower demand is high so they are growing flowers like narcissus on their property to meet the demand.
 

View this post on Instagram

 
4343 Benjamin St. NE, Columbia Heights
Not only does Ink 'N Flower have flower arrangements, but they carry a selection of candles and rattan artisan decorations. Flowers are beautiful, but the rattan decorations will last longer and can become a feature in your home.
 

View this post on Instagram

 
Pop-up at Bench Pressed, 2010 26th Ave. S #1, Minneapolis
The small shop is offering DIY floral demi-crown kits which can be an activity to do with your mother on her day. Not only will you create a floral demi-crown, you will also be able to create those memories from the experience.
1618 Central Ave. NE, Minneapolis
You'll find seasonal flowers in their custom arrangements that range from the garden rose to seasonal foliage to fill out the bouquets. They also incorporate textural elements that create one of a kind arrangements.
 

View this post on Instagram

 
Facebook Comments