Rockin' Around the Christmas Tree
What: Rock & Roll Christmas Spectacular 
When: Dec. 1-10, various times 
Where: Chanhassen Dinner Theatres, 501 W. 78th St., Chanhassen

Dance, laugh, and sing along to rock 'n' roll favorites and parodies of classic Christmas hits at this multimedia musical extravaganza.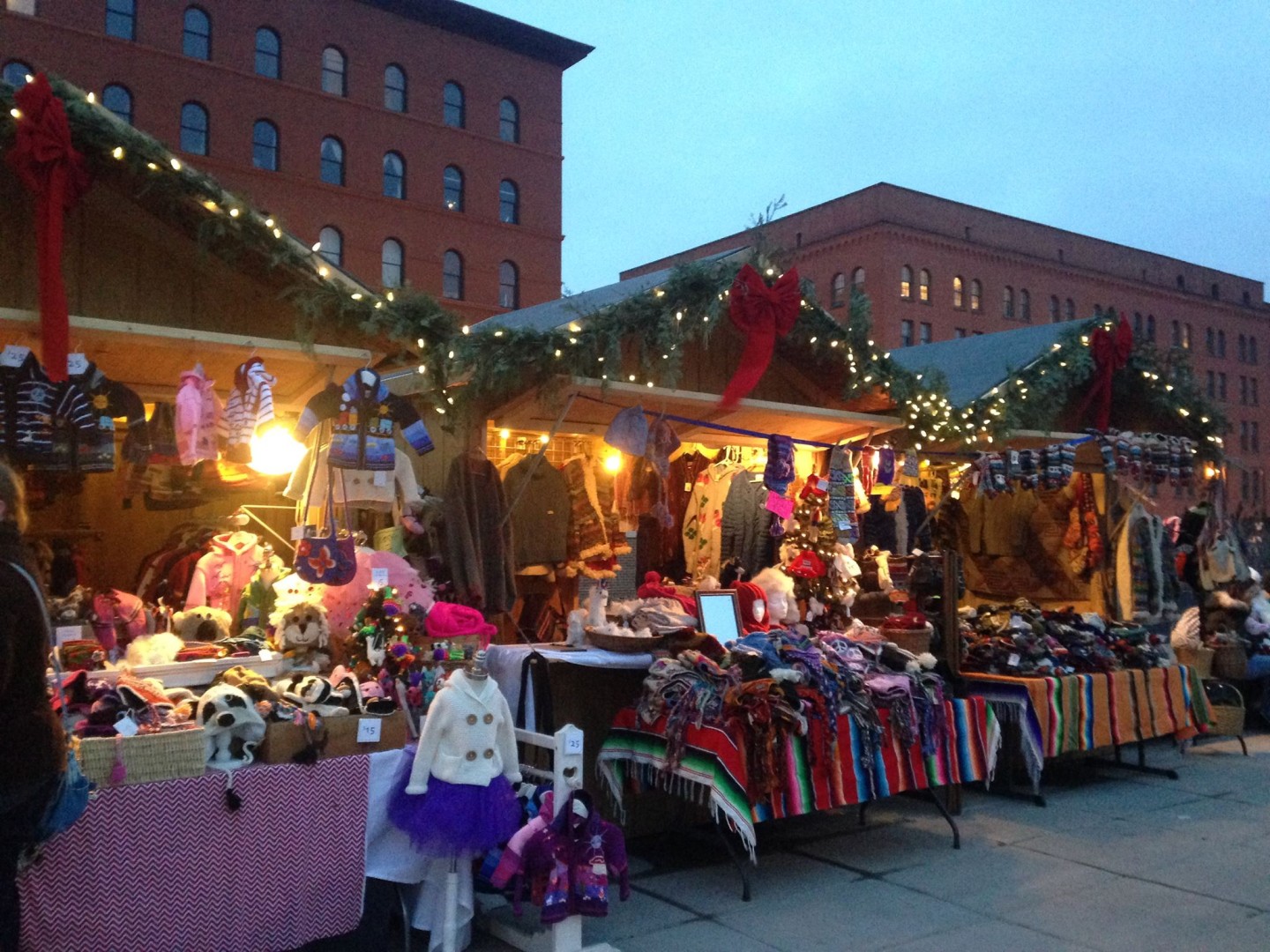 Shopping and Festivities
What: European Christmas Market
When: Through Dec. 18, various times
Where: Union Depot, 214 Fourth St. E., St. Paul 
The European Christmas Market supports local artisans and artists and brings the traditional European holiday market experience to Minnesota. Peruse unique gifts for loved ones or enjoy live music and entertainment.  
Mercado in Northfield 
What: Mercado Local
When: Saturdays through Dec. 17, noon-6 p.m. 
Where: Northfield Depot, 204 3rd St. West, Northfield 
Inspired by the Mercado Central in Minneapolis, Mercado Local is bringing Latin American jewelry, clothing, and art to Rice County to publicize minority-owned businesses in the area.  
Nature on Canvas
What: Karen Savage-Blue: Laughing Waters 
When: Through Dec. 21, 10 a.m.-5 p.m. 
Where: Minnesota Marine Art Museum, 800 Riverview Drive, Winona 
Karen Savage-Blue is an Anishinaabe artist whose work reflects on the connection between nature and humanity. Her ethereal, dreamlike paintings are on display at the museum through Dec. 21.
Starry Night
What: Dark Sky Festival 
When: Dec. 8-10, various times  
Where: Cook County, 116 West Highway 61, Grand Marais 
Home to one of the darkest skies in the world, Cook County's Dark Sky Festival boasts an impressive million-plus acres of protected land that welcomes stargazers from around the world.   
Dreams Come True
What: Disney on Ice 
When: Dec. 8-11, various times  
Where: Xcel Energy Center, 199 West Kellogg Blvd., St. Paul 
Get the little ones excited for their favorite characters from "Frozen," "Moana," and "The Little Mermaid" to come to life with a magical performance on ice. 
Jolly Jog
What: Run For a Claus/Family Fun Run 
When: Dec. 9, 5:30-6 p.m. 
Where: Independence Park, 200 South A St., Marshall 
Gear up in Santa hats and beards to run or walk for charity. Proceeds go toward Prairie Home Hospice and Community and YMCA scholarships.  
Merry and Bright
What: Christmas Candlelight Tours 
When: Dec. 9-31, 5-8 p.m. 
Where: Glensheen Mansion, 3300 London Road, Duluth 
By the glow of Christmas tree lights, explore the Glensheen Mansion's merry holiday decor on this self-guided tour.  
Ski For Free!
What: Minnesota Nordic Ski Opener 
When: Dec. 10, 9 a.m.-4 p.m. 
Where: Elm Creek Park Reserve, 12400 James Deane Parkway, Maple Grove 
Professional or amateur, the Minnesota Nordic Ski Opener invites all to ski for free. There will be free rental gear and equipment, as well as free mini lessons available. 
Christmas and Canines 
What: Emery's Howliday Pawty 
When: Dec. 10, 2-5 p.m. 
Where: Hotel Emery, 215 S. Fourth St., Minneapolis 
Furry friends are welcome at this holiday gathering featuring a Yappy Hour with festive drinks, pet photo opportunities, and even an adoption event. 
Facebook Comments