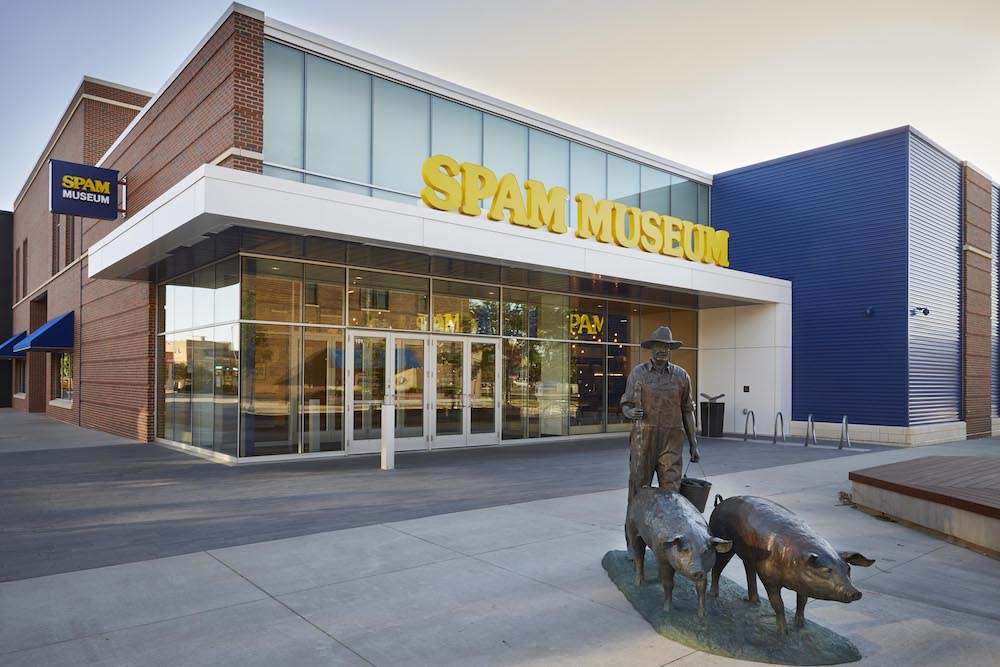 It's time to bust out the bikes and sneakers. Spring is upon us, and our Minnesota wildflowers are blooming. For the best selection, check out the Shooting Star Scenic Byway, a 31-mile stretch just topping the Iowa-Minnesota state line. Catch the blossoms, and experience some other choice stops along the way.
Natural Sites
For over 10 miles of trails and 500 acres, visit the Jay C. Hormel Nature Center on the edge of Austin, Minnesota. On Saturdays, visitors can get a clear view of the sky from the center's Sola Fide Observatory. Austin sits as one of the bookends of the byway and has the largest variety of restaurants and attractions. Otherwise, expect a quainter feel throughout the trip. On the other end of the journey is Lake Louise State Park near Preston, with a designated swimming area to enjoy the water.
Below the blooming grasses is another natural beauty: You can channel your inner Indiana Jones and go caving. Starting May 4, Mystery Cave State Park will open its public tours for the season. Sign up for a lantern tour for a rugged experience or the photography tour for Instagram-ready images. There's also Niagara Cave in Harmony, where you can discover fossils 200 feet below ground.
Historical Sites
The Hormel Historic Home, built in 1871, is one of many spots that can take you back in time. Ionic columns adorn its classical revival facade. Nearby, catch a show at the Historic Paramount Theater, which features unique Spanish architecture.
Stroll into the late 1800s in Historic Forestville and tour a museum, general store, and picnic on site. For even more charm, stop at the Spring Valley Methodist Church Museum. Laura Ingalls Wilder, author of Little House on the Prairie, even attended this church. Learn about the history in the museum or just enjoy the architectural beauty.
Museums and Exhibits
The Spam Museum provides a detailed history of this canned meat. It's in downtown Austin, so it's easy to stop by while wandering through the local shops. At Sweet Reads Books, there's a different kind of exhibit—one dedicated to the Berenstain Bears! Relive this children's classic with the store's wide array of collectibles.
Apart from Austin, small exhibits and museums cater to niche interests. In Preston, the National Trout Center provides hands-on activities and fishing lessons on site.
For more ideas, check out Explore Minnesota's resources on the Shooting Star Scenic Byway.