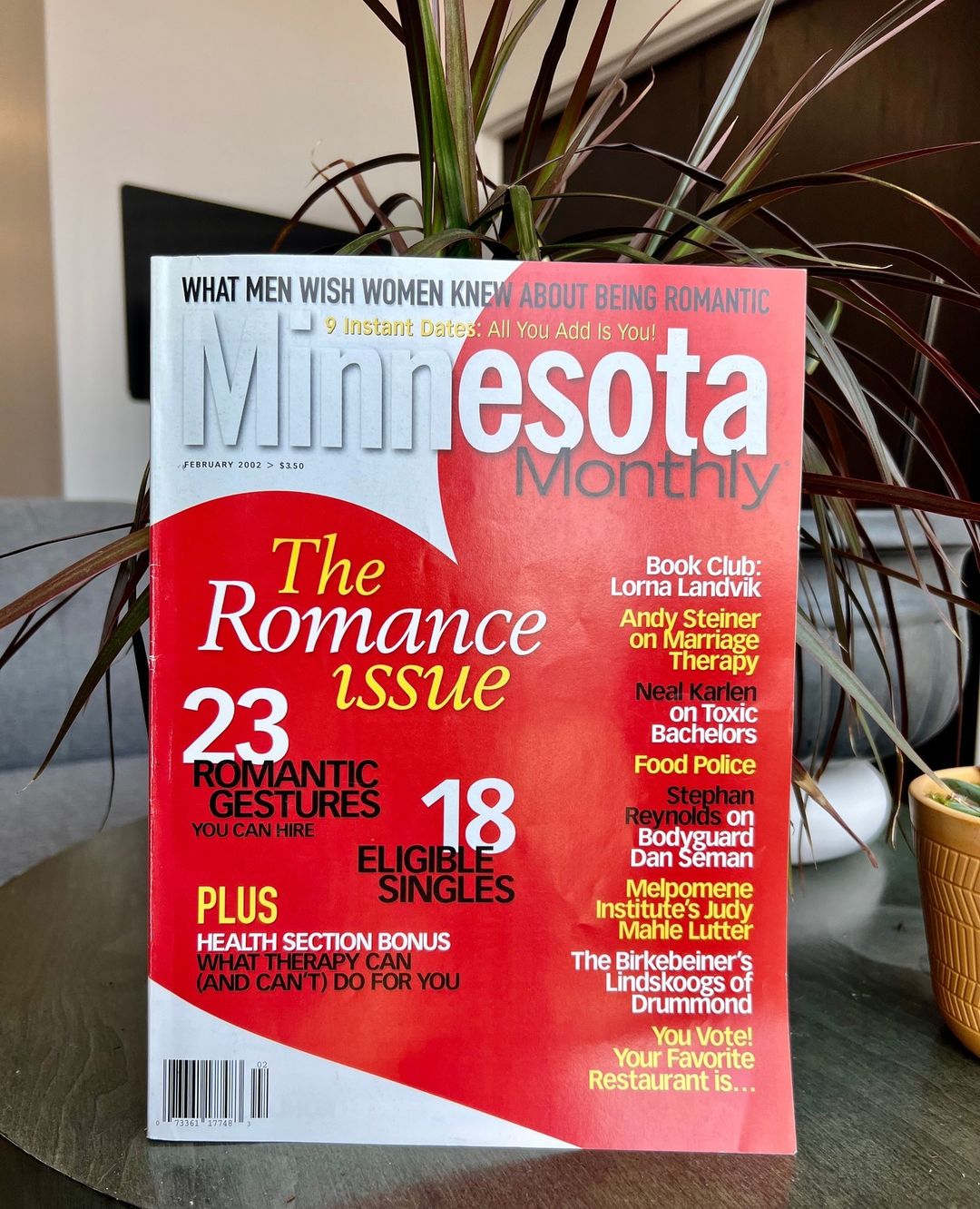 Back in February 2002, Minnesota Monthly asked several Minnesotan singles about what they were seeking in a partner—a Valentine's-flavored, "Singles Near You" proposition. We wanted to catch up with a few of them 20 (technically 21) years later and ended up with these fun responses.
---
Brad Madson
Age: Young at heart
Occupation: Consultant for Whisker Media Public Relations
Location: Edina
As I said back in 2002, "Marriage isn't a goal." However, three significant relationships since that time have led me to believe I may be the luckiest of all without committing polygamy. The relationships didn't last, but I consider all three "best friends." In fact, one has volunteered to "change my diaper" if I'm still single when I get old!
Career-wise, I retired from the Vikings a few years ago as executive director of community relations after 25 years and am enjoying the NFL pension and benefits. I'm still socializing with several front office executives and alumni players.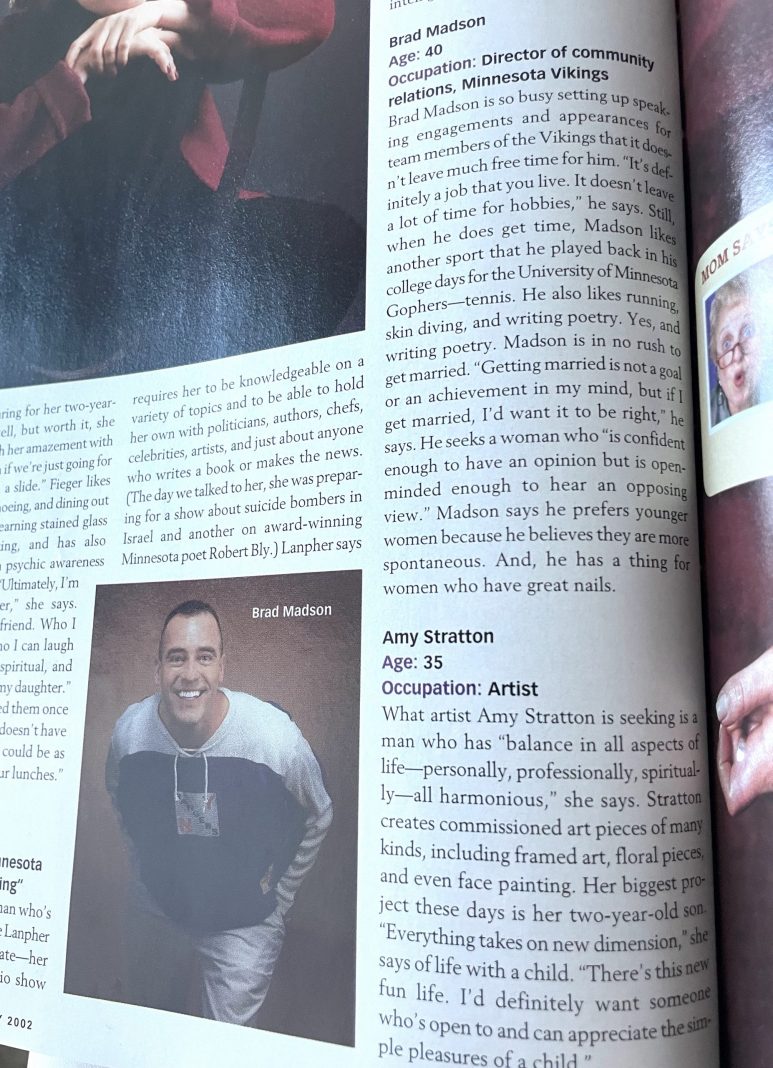 I enjoy playing tennis with my former Gopher teammates and I'm getting into gardening and pickleball (such an easy sport).
Oh, I should mention that I live with a younger female who is very affectionate…my new cat, Kiki.
P.S. I'm still out there on Bumble and Hinge—haha.
---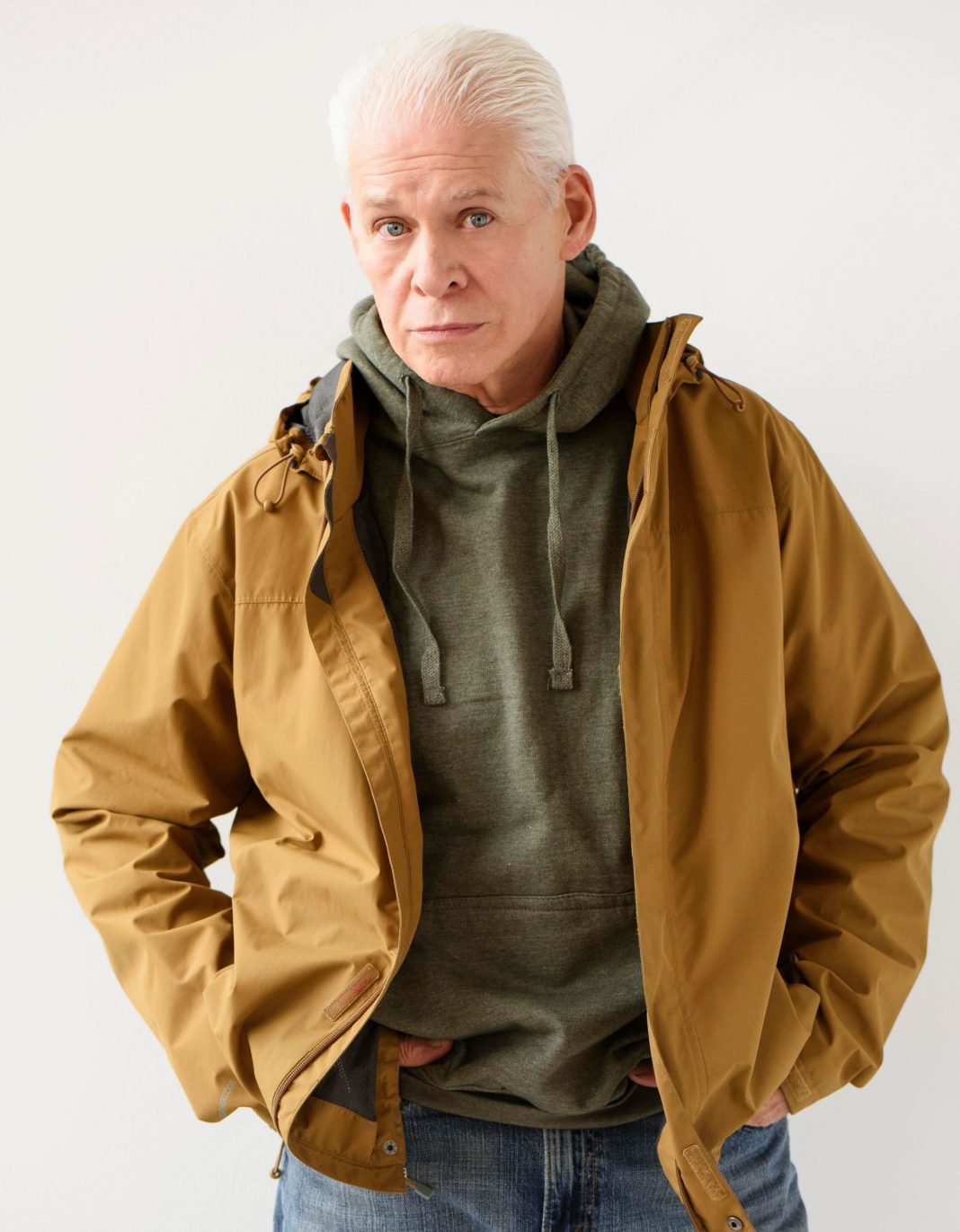 Ed Jirak
Age: 76
Occupation: Retired
Location: St. Paul
Well, my life has clicked right along. I moved from the service delivery coordinator job at CenturyLink to a position where I got to work troubleshooting data commlinks, something I really enjoyed, and then moved into retirement in 2016. Along the way, I have acquired six grandchildren whose company I enjoy tremendously when I'm able to get together with any of them. My home remodeling hobby has moved up a notch, as I have just finished a complete redo of the upstairs bathroom as well as the installation of a new cooling and heating system.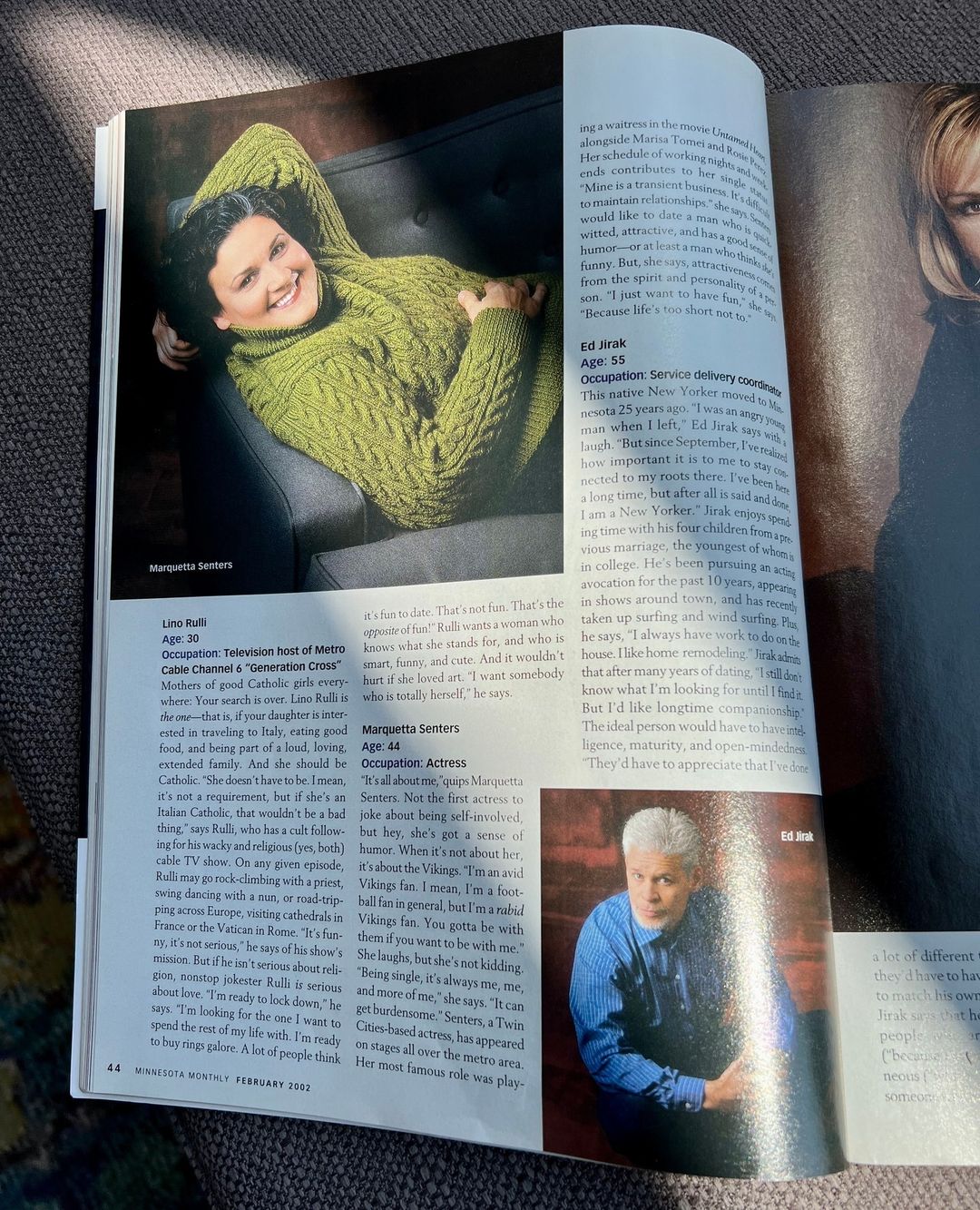 During the pandemic, I began hosting campfires in my backyard and enjoyed the social interaction that they inspired so much that I have continued the practice. The surfing hobby has dropped off quite a bit, but I still enjoy an occasional paddleboard outing or bike ride. I still do a bit of acting, with the highlight of that avocation being my appearance in Patrick Coyle's feature-length movie called "Into Temptation," wherein I had a scene with Hollywood actors Jeremy Sisto and Kristin Chenoweth.
As for dating, the dynamic seems to change as I age, and I find myself less attracted by excitement than some more substantial attributes, like intelligence and serenity. I ended an eight-year relationship around the same time I retired and have been in no hurry to rush into anything, though I wouldn't mind some companionship.
---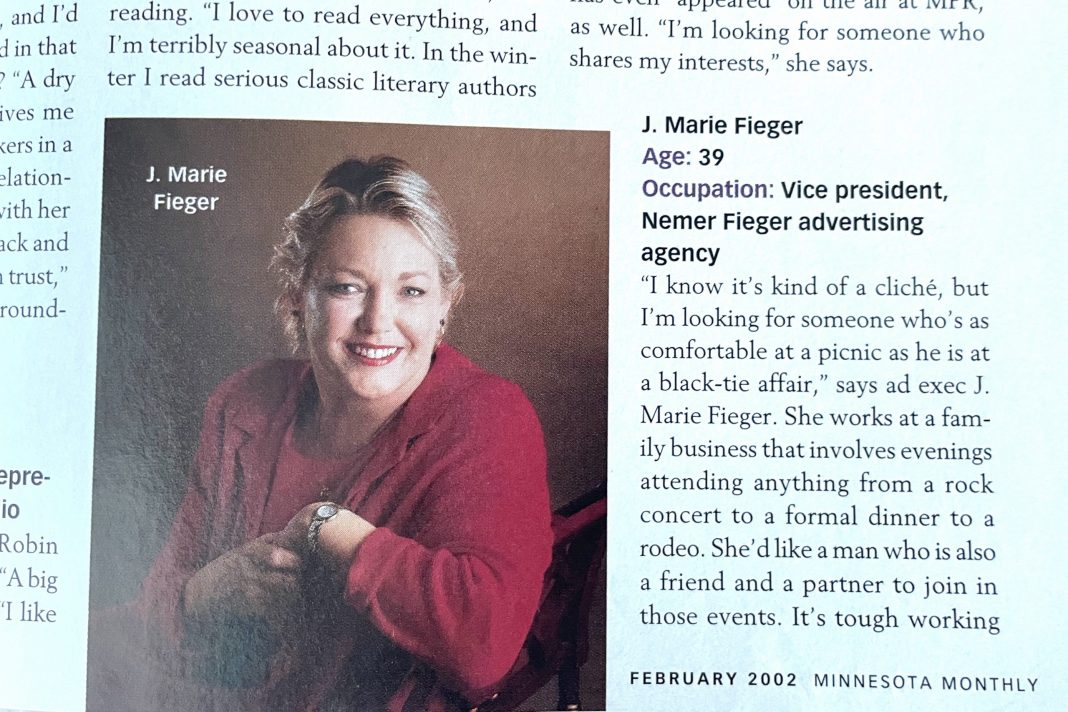 J. Marie Fieger
Age: 60 (but I feel like 21, except for my knees)
Occupation: Advertising/Public relations
Location: Office in Minneapolis, home in Jordan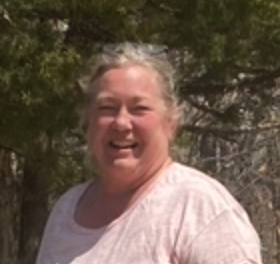 So, I said that I was looking for a man who was as comfortable in a tux as blue jeans and cowboy boots. I have been blessed with two long-term relationships since that story ran. Both gentlemen suffered major health issues way too young in life.
I have learned to enjoy every day and am dating a delightful man. We have a lot of fun. Time has taught me to work hard but to also focus on spending quality time with family, friends, and my daughter.
Life is a blessing, and I enjoy it most watching the agency team work together to create magic for clients, or while on horseback on a quiet dirt road.
---
Lino Rulli
Age: 51
Occupation: Host of "The Catholic Guy Show" on SiriusXM Satellite Radio
City: St. Paul
When I was featured as one of Minnesota's most eligible singles, most readers assumed it was part of the April Fools' edition of the magazine. So, unfortunately, I didn't get any dates out of it.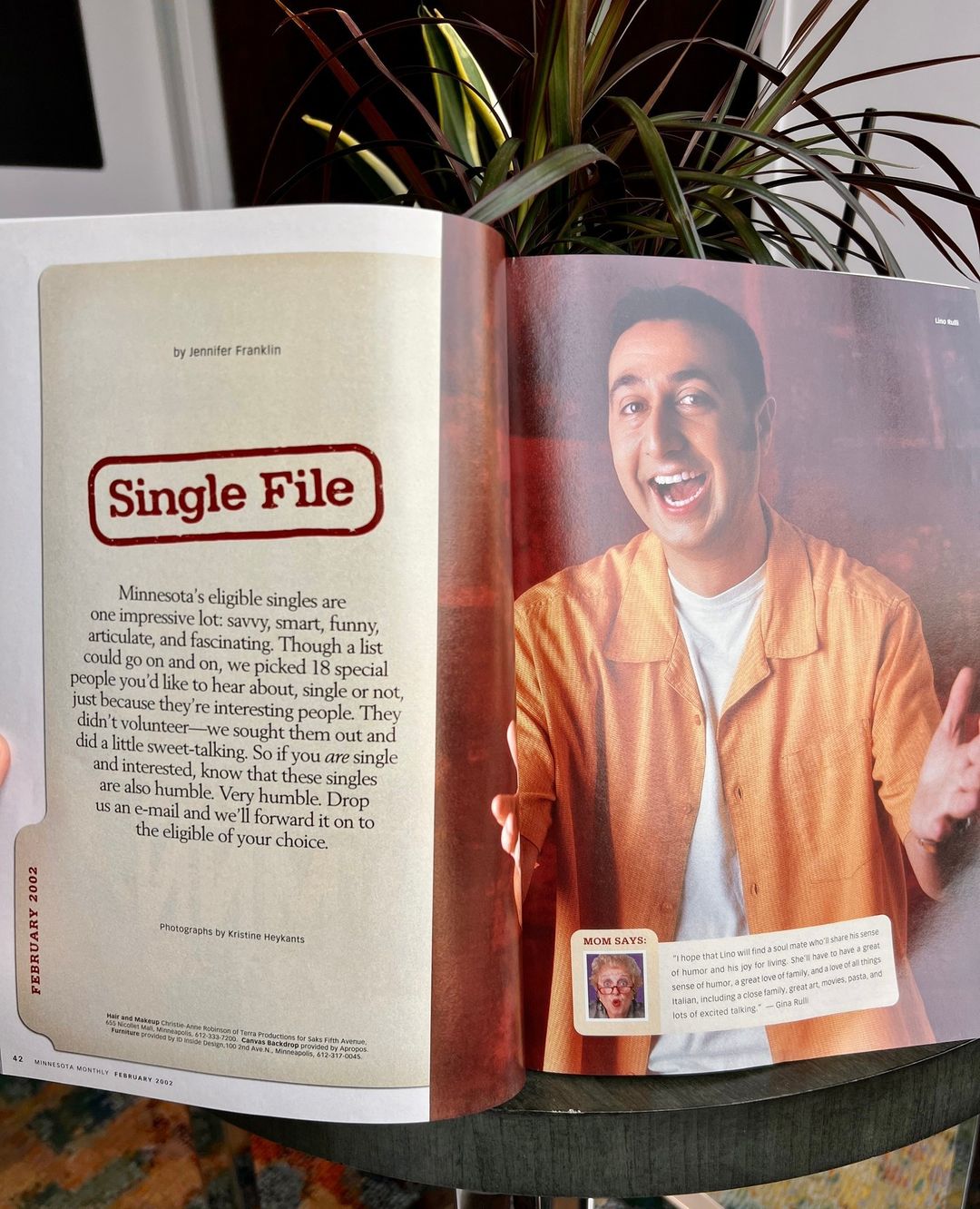 A few years later, I decided to widen my dating pool and moved to Manhattan. (Well, I moved there because I got a job with SiriusXM, but that's another story.) In 2014, I met someone. Two years from our first kiss, we were married at St. Peter's Basilica in the Vatican. I am Catholic, after all, so it seemed a good spot. My wife and I moved back to Minnesota two years ago, and we're living happily ever after. I'm told.
---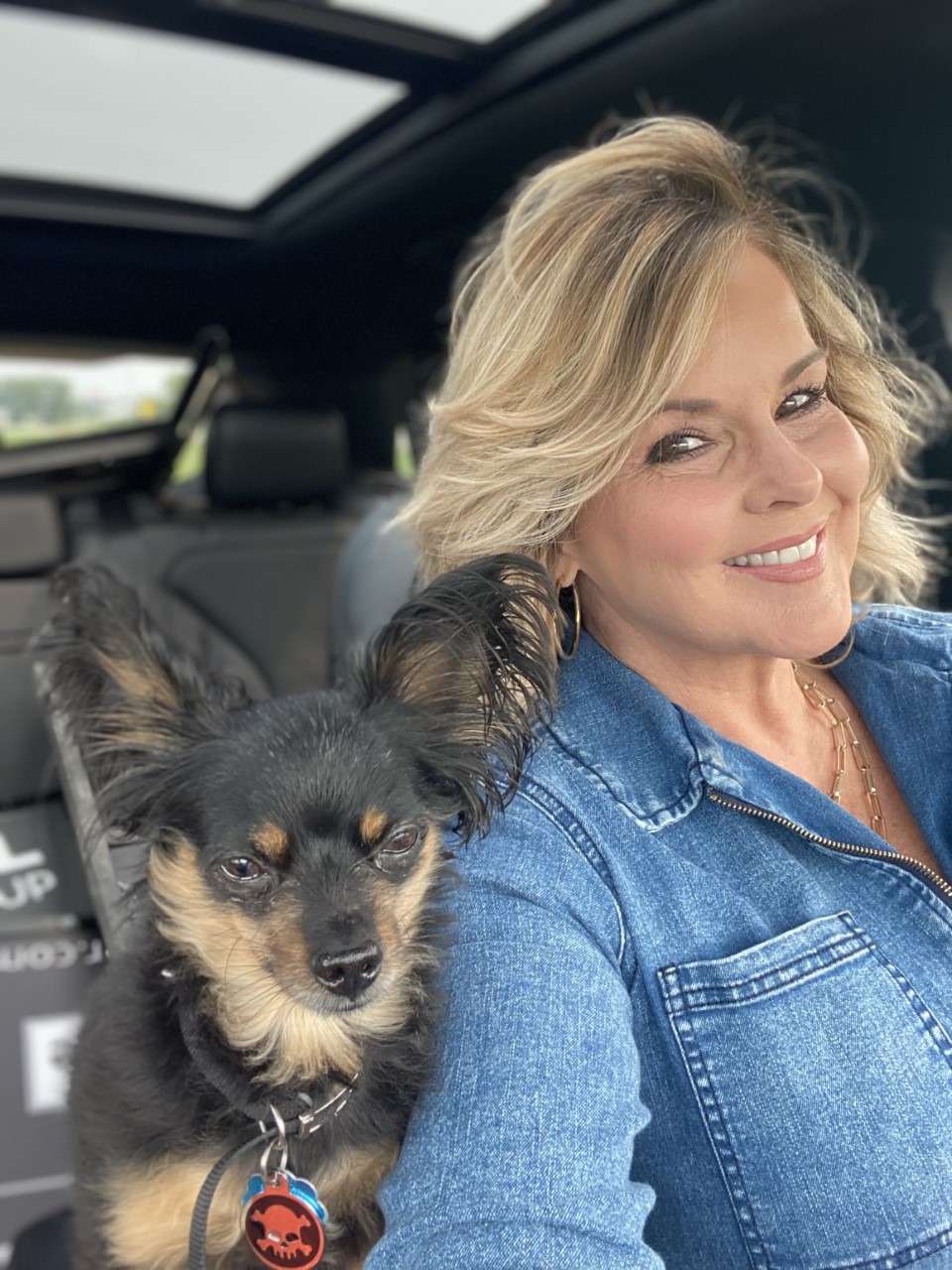 Robin Wolfram
Age: 60
Occupation: Realtor and decorator
Location: Rochester
Even before the 2002 article was published, I met my future husband, so unfortunately I wasn't able to capitalize on the publicly noted "single" status! I've been divorced 15 years, dated a bit, but for now the only man in my life is Peanut—plus, he's an awesome copilot! I'm selling real estate in Minnesota, primarily Rochester. And in addition to working as a designer and decorator, I am also coaching on-air talent. [I'm game] if you ever do a "Singles Over 50" article.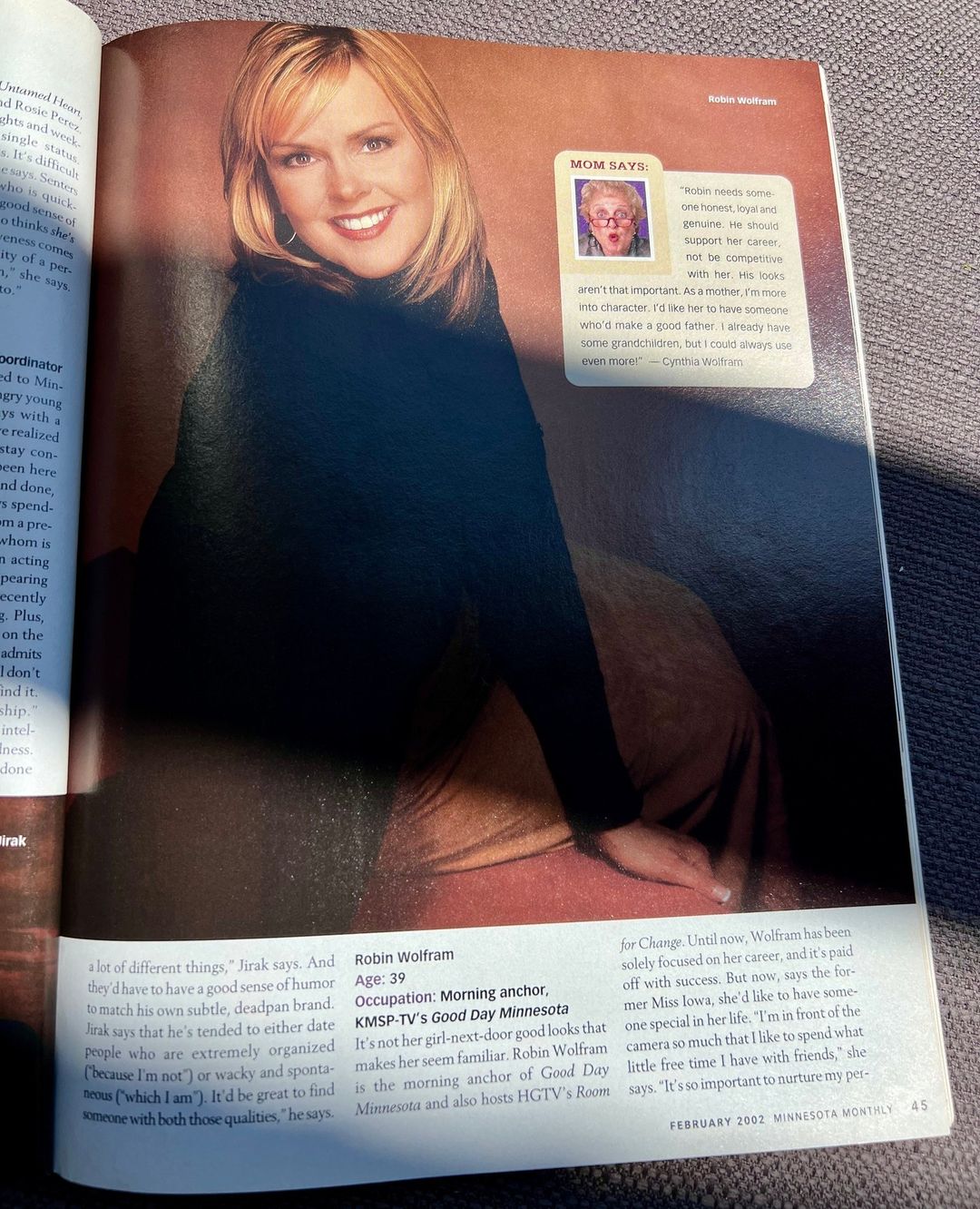 Facebook Comments