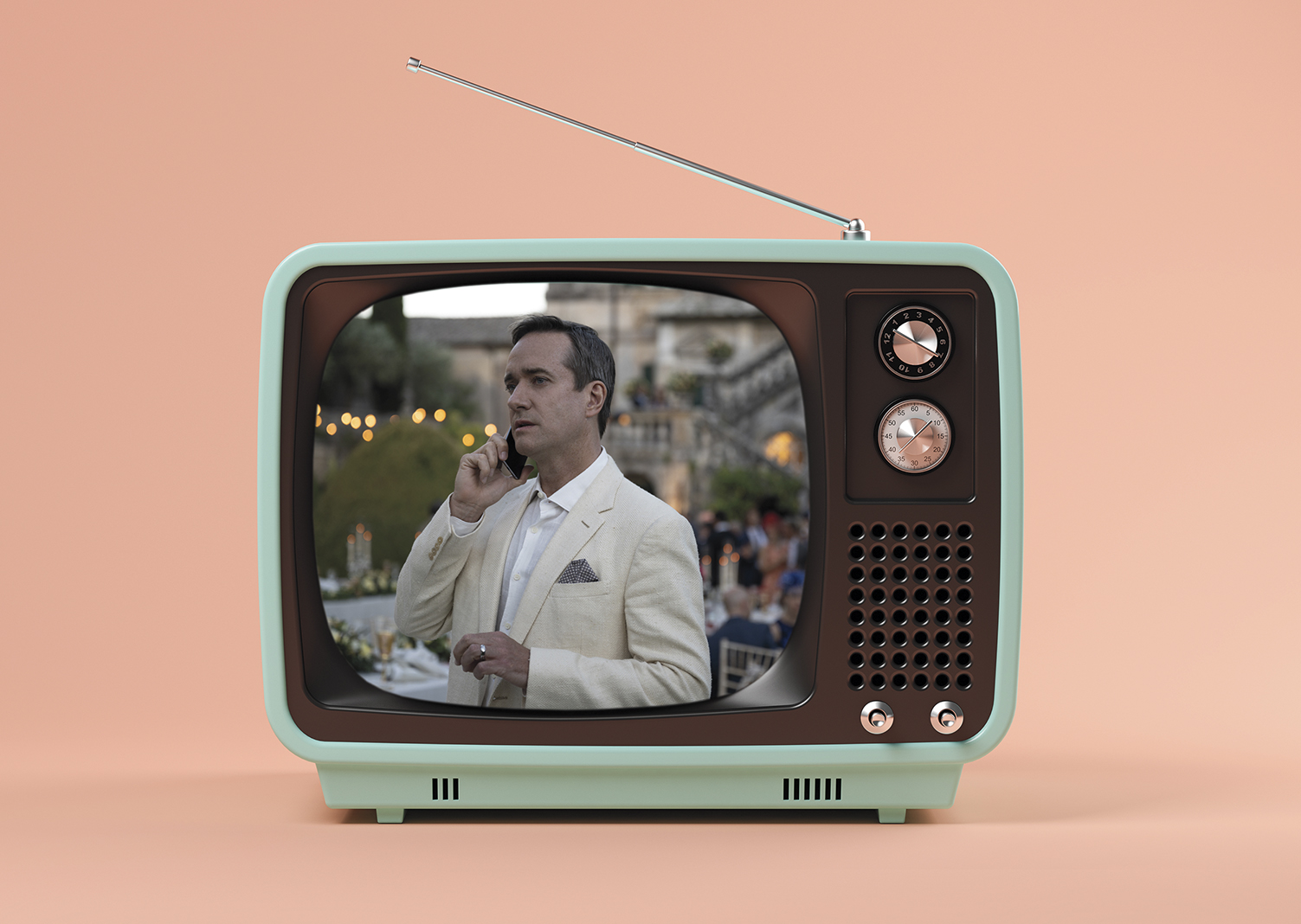 When characters from Minnesota are featured on television, they're usually not the beloved hero, the criminal mastermind, or the hot-shot celebrity. Rather, characters like Marshall Eriksen from "How I Met Your Mother" and Tom Wambsgans from "Succession" stand out from their counterparts due to their naivete, lack of culture, and other supposedly Midwestern traits.
But these go-to tropes and stereotypes don't represent the full picture of Minnesotan identity.
Pamela Hill Nettleton is an adjunct professor at the University of St. Thomas who focuses on how media, particularly TV and film, represents the world. "Media is how we define ourselves and how we define other people," she says.
Minnesota has a sort of brand, Nettleton explains, that television tends to use as shorthand. It's depicted as a place made up entirely of farmers and churchgoers, folks with small-town ways who speak only in phrases like "you betcha" and "don't cha know." A place where summer is nonexistent, a land covered in ice year-round.
These tropes contribute to a larger idea about our culture within the Land of 10,000 Lakes—or rather, the lack thereof. "Minnesota stands in for having little to no culture," Nettleton says. "You don't make a character from Minnesota if you want them to be savvy, hip, fashionable, or rich."
She explains that television's favorite Minnesotans are usually portrayed as innocent, naive, clueless about cities and culture, and as having unrefined tastes. For example, there's the character Tom Wambsgans in the HBO hit "Succession," played by British actor Matthew Macfadyen. The series was nominated for 25 Emmy Awards. Although Wambsgans provides a crucial and surprising plot twist in the series' most recent finale, overall, "Tom's character embodies these typical Minnesota traits of being kind of clueless and easily fooled," Nettleton says. "He says he's from St. Paul, and says he's not from money, even though his mother was an attorney. I find that all the time with Minnesota."
With CBS' "How I Met Your Mother," which ran from 2005 to 2014, character Marshall Eriksen is played by Jason Segel. "He's from St. Cloud, and they do the typical Minnesotan trope where they put in a lot of Scandinavian stuff, as if we're all Scandinavian," Nettleton says. "There are some references to things like lutefisk, which a lot of Minnesotans have no idea about at all, but at least they pronounce it right in that show."
And then there's the beloved Betty White character of Rose Nylund on NBC's erstwhile "Golden Girls." "She would often tell these stories about her hometown, and everybody in her stories were Scandinavian. It was like, Lars, and Olaf, and Gunter, all of these names as if it's pretty homogenous, which it isn't," Nettleton explains. "But maybe the more important thing is that we're not allowed to view those names as if they might be sources of wisdom or integrity or dignity. They're jokes. They're things to mock. That sets up Scandinavian heritage and Minnesota as dumb, dopey, and weird. That's a piece that can be harmful and unhelpful."
What these representations tend to ignore is the state's connection to a flourishing music and arts scene, healthcare innovation, and other cultural successes. "I would welcome representations of Minnesota that include culture, wonderful food, sophistication, and something other than farming. Nothing wrong with farming, it just helps put Minnesota back in time," Nettleton says.
The responsibility to combat these media portrayals falls not only in the hands of producers, Nettleton explains, but in those of consumers as well. "We have to be better critical thinkers as we are evaluating media, and we have to tell ourselves, 'This is one thin slice of human experience,' " she says. "We have to understand that the limitations of representations can manipulate us if we don't bother to actively turn on our critical thinking."
Between series renewals and brand-new shows, Minnesotans can expect more on-screen representation in the near future.
The Disney+ series "The Mighty Ducks: Game Changers" was renewed for a second season in August 2021. Based on the original film from 1992, the series is set in present-day Minnesota and revolves around a new team of junior hockey underdogs. An official release date for the second season has yet to be announced, but it has been confirmed that Josh Duhamel will replace Emilio Estevez as the show's adult male lead in the upcoming episodes.
Another series following a Minnesota youth hockey team is in the works at NBC. "This Is Us" star Milo Ventimiglia will work as an executive producer on "Hometown Saints," a drama series centered around a retired hockey player who winds up coaching a high school girls' team in his Minnesota hometown.
Fox's newest sitcom, "Welcome to Flatch," is set to debut March 17. The series follows a documentary crew as they explore the fictional town of Flatch, Ohio, capturing the lives of its eccentric residents. Although the show isn't set in Minnesota, a few of its cast members have some local ties. Seann William Scott, who plays a pastor from Minneapolis in the series, grew up in Cottage Grove and attended Park High School. His character is joined by actress Aya Cash, who plays a former Star Tribune reporter who became the editor of the Flatch Patriot. In her real life, Cash attended the University of Minnesota as part of the inaugural Guthrie Theater Actor Training Program in 2004.
Only time will tell how Minnesotans and other Midwestern characters will be represented in these programs. Perhaps they will have a wide range of characteristics and interests, creating a more accurate portrayal of the region's nuances—or maybe they'll just play hockey, eat tater tot hotdish, and say "uff da" a little too often.