There is something undeniably alluring about decorating your home with snippets of decades past. Vintage and antique furniture not only tends to be cheaper and more eco-friendly, but can also provide an authentic edge to a space—a breath of fresh air from the oftentimes highly saturated market of interior design. It seems the only thing that can be counted on in the rapid trend evolution of home design is that old trends always reappear, making vintage a look that never actually goes out of style. And, of course, who doesn't love the hunt? Thrilling and maddening at the same time, the sorting process makes finding those stand-out pieces a truly rewarding feat.  
Minnesota provides a great variety of vintage furniture destinations, whether they be highly curated, restoration-based shops or delightfully chaotic antique stores that feel like a peek into your grandmother's attic. Here are some of our top picks to serve as your local guide to vintage furniture and home decor that will surely help bring an endearing vintage touch to your home. Happy Hunting!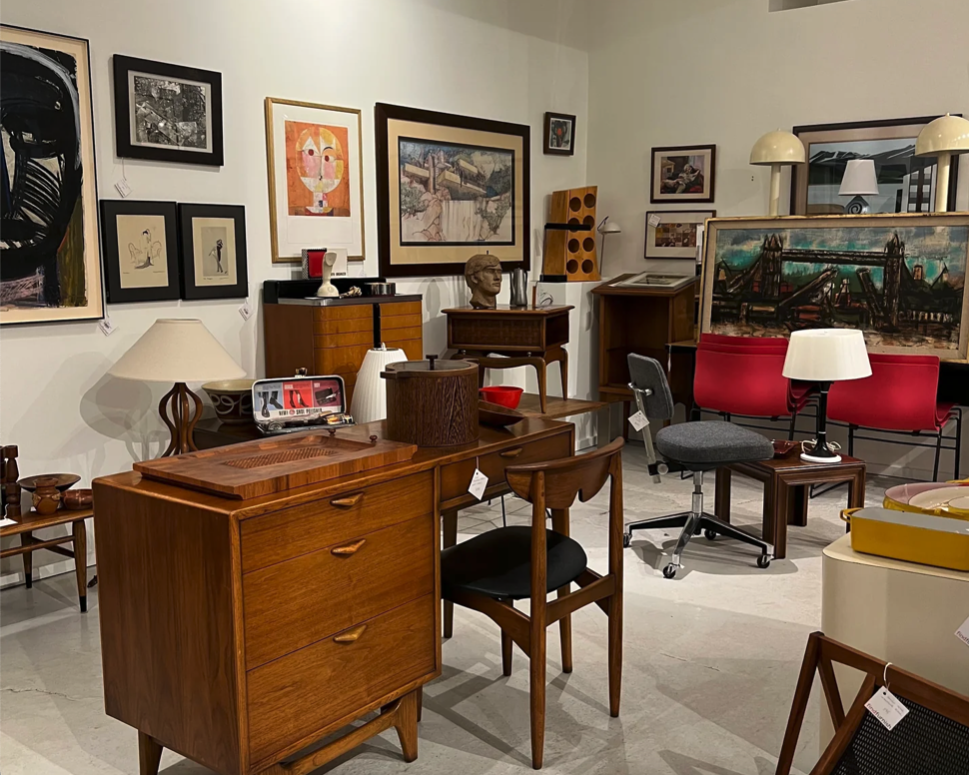 A former member of the St. Anthony vintage hub, Findfurnish recently opened its brand-new location on Central Avenue, with a much larger space and its very own building. The shop, which has been in operation since 2011, first started as a Facebook and Craigslist based reseller ran by friends Marie Zellar and Brian Wilcox who, as Marie put it, both had "wanderlust in their veins." Since then, the shop has blossomed into a true gem of the Minneapolis vintage scene, and the new building is an exciting physical testament to this growth. The collection focuses on midcentury styles, with contrasting industrial Machine Age elements, sprinkled with unique, eye-catching art, and odd–yet-charming collectible items. The shop also boasts an impressive collection of records that will be nothing short of heaven for vinyl lovers.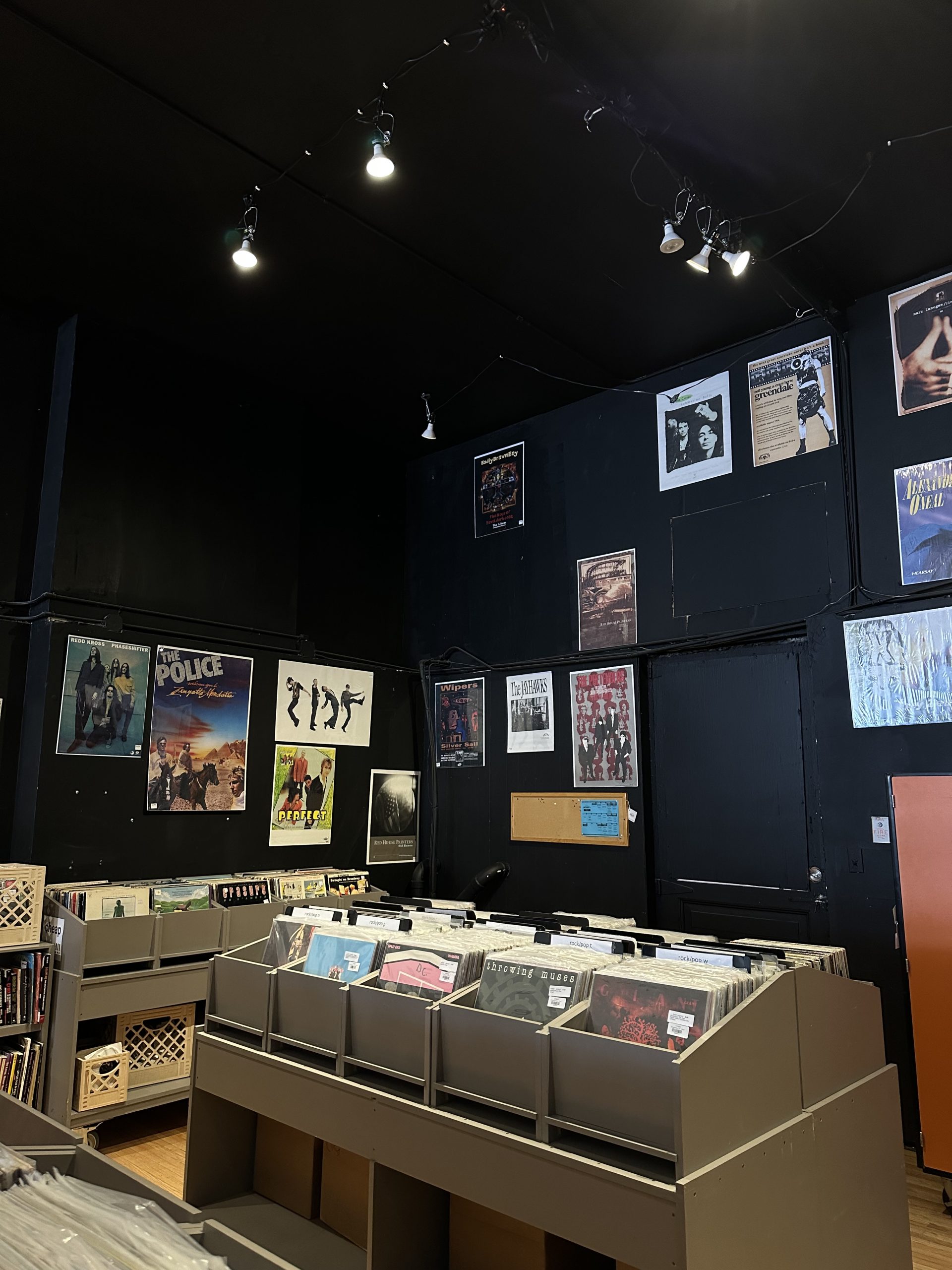 Located on Seventh Street in downtown St. Paul, Style Society's brightly-lit, inviting interior will have you hooked from the start. A striking contrast of modern and classical elements, the shop's white-brick walls are dressed up with dry floral arrangements, shimmering disco balls, lush hanging plant life, and the characteristic neon sign bearing the shop's name. Style Society is the brainchild of three best friends who simply couldn't stop collecting beautiful things. Their knack for home decor hunting shines through in the shop's offerings of eclectic furniture, unique kitchenware, and compelling decorative pieces. Perfectly balancing timeless styles in soft shades of pastel with funky, stand-out pieces meant to catch the eye and strike up conversation, this authentic collection complements a multitude of tastes, making it nearly impossible to leave the store empty-handed.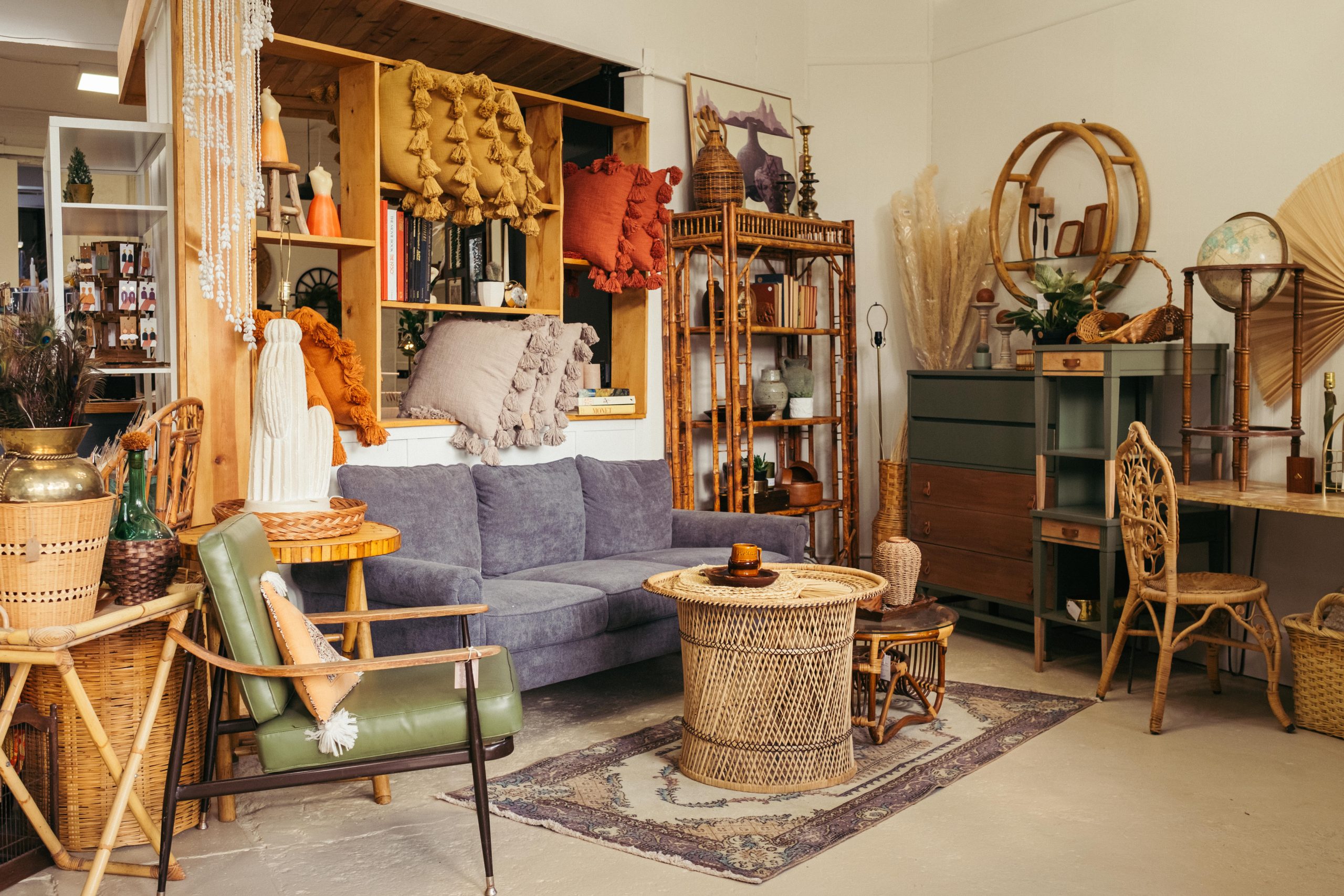 Haus Theory in White Bear Lake operates under the philosophy of one of the world's most cherished style icons—Vivienne Westwood. "Buy less. Choose well. Make it last," the sustainable fashion advocate once said, and Haus Theory certainly reflects this mindset through its quality-first offerings of carefully selected vintage furniture. The collection boasts a clean, minimalistic style featuring soft neutrals that are sure to endure even amid frequent home redesigns. This endearing simplicity, however, does not lack variety. The shop's eclectic pieces are sourced from all over the world, like the elegant vintage stone coffee table shown below, which originated from Italy. Perfect for those new to the vintage scene, Haus Theory's selection presents a rare blend of vintage charm and modern taste.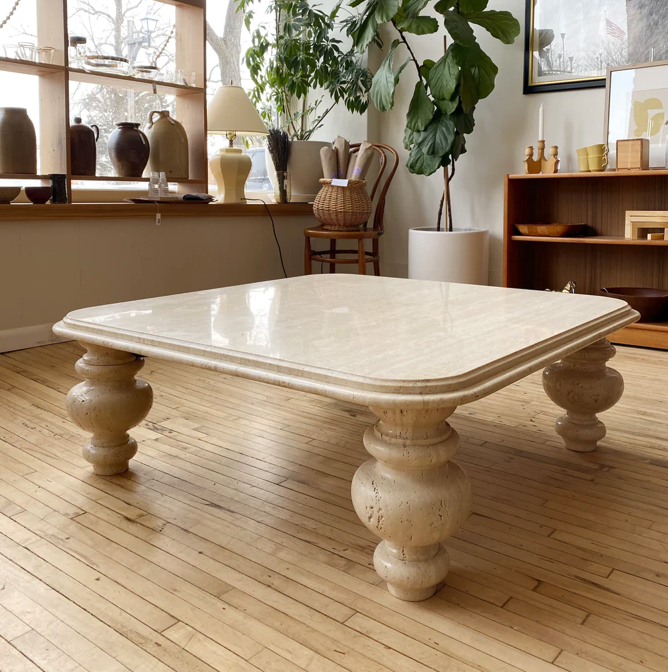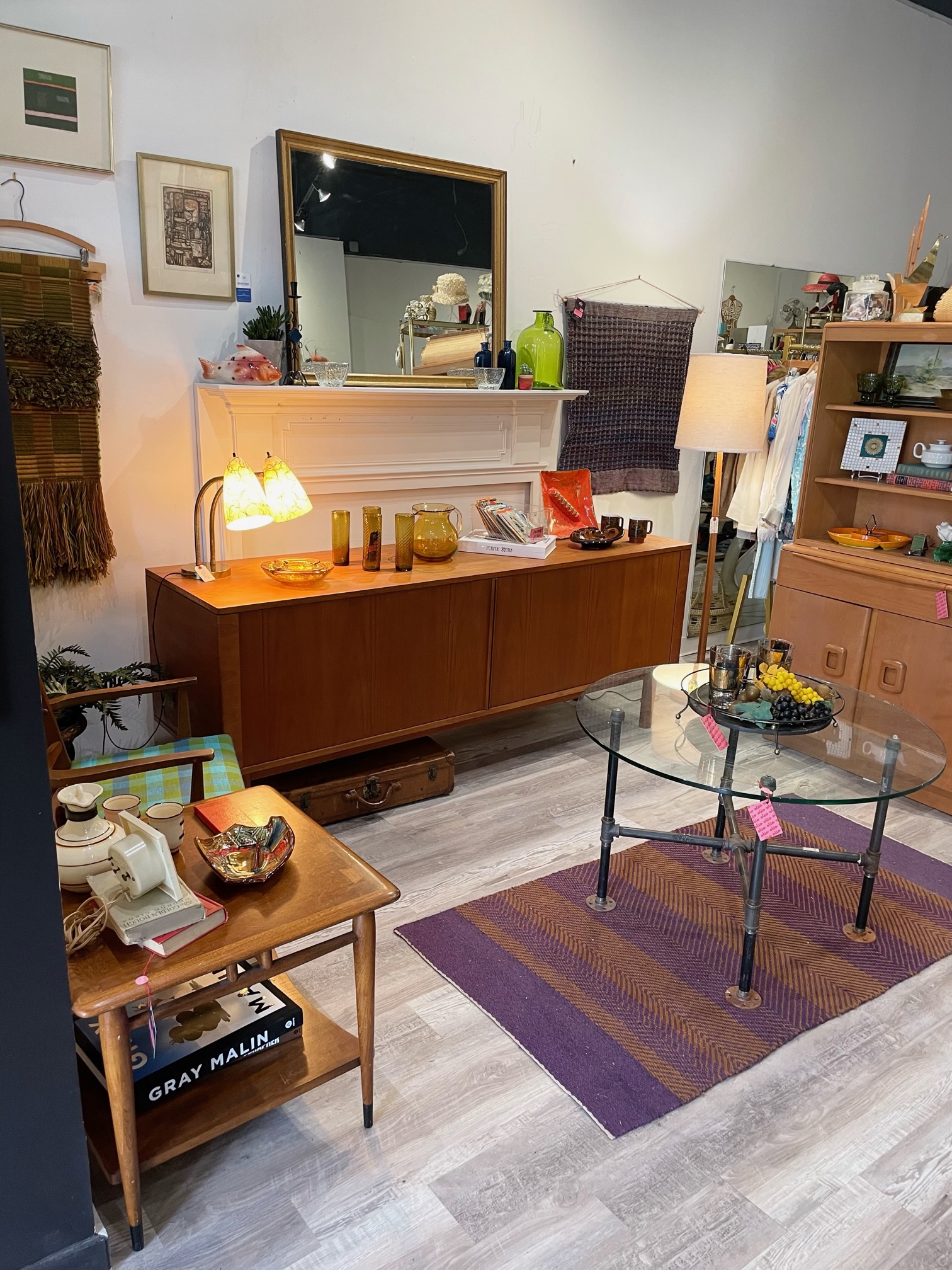 Olio Vintage is a unique collective-style vintage shop that opened its doors to the neighborhood of St. Anthony last October. Bringing four pre-existing vintage brands together under one roof (with an additional fifth brand rotating monthly), each of Olio's collectors brings their own individual taste and style to the shop. Two of these brands in particular—Olio Vintage (by Carrie Martinson) and Salty Vintage (by Ian Szymczak)—carry striking assortments of home décor, art, and antique gems. With these collectors' impressive restock rate, their offerings are constantly fresh and up-to-date with the changing seasons. The current assortment of spring houseware features light and bright pieces perfect for inviting sunshine into your home. Your eye won't know where to go first—from the shelves of colorful glassware, to the walls showcasing captivating art.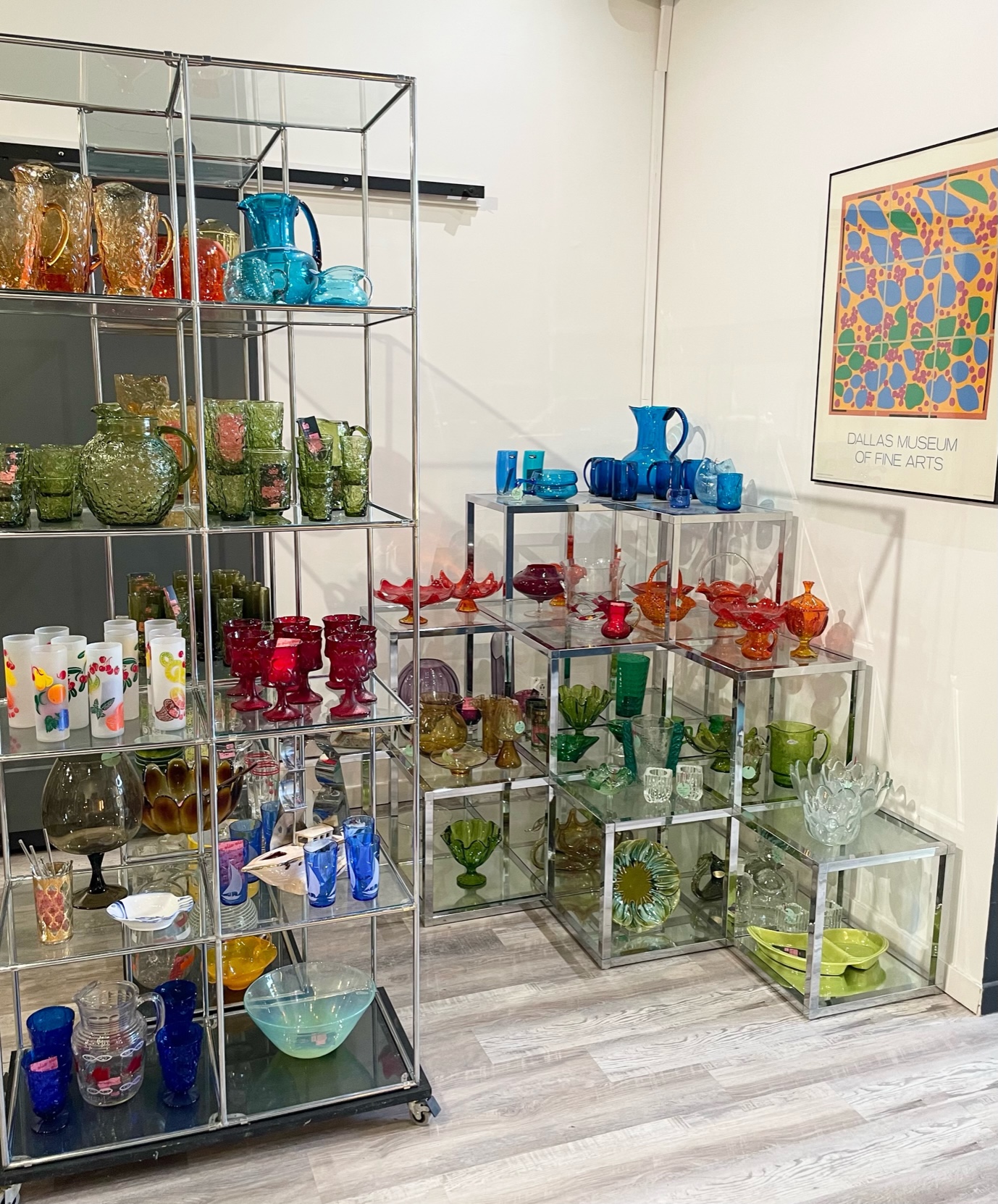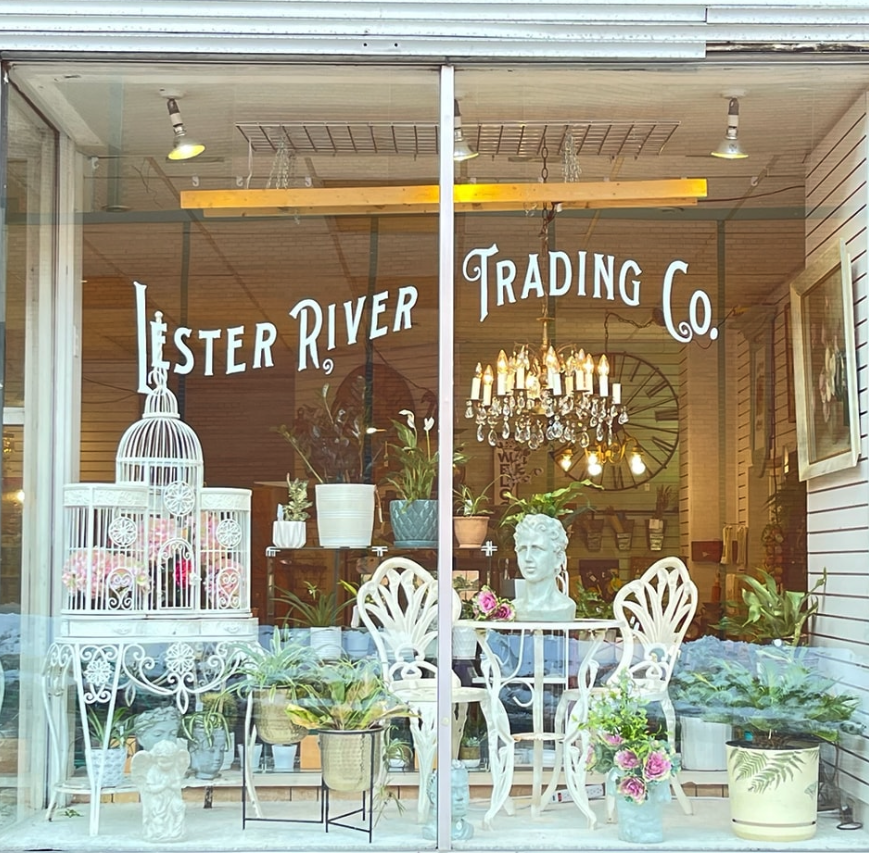 Near the shores of Lake Superior in downtown Duluth, Lester River Trading Co. is a hidden gem that specializes in vintage, repurposed, and handmade furniture and home decor. Shopkeepers have a knack for not only collecting rare and beautiful objects, but also for transforming old, ordinary pieces into refined works of art. The current selection offers glimpses of both these talents, from a near-perfect vintage replica of President Lincoln's Ford Theater rocking chair to the simply beautiful painted dresser shown below, transformed by one of the shop's very own skilled artisans.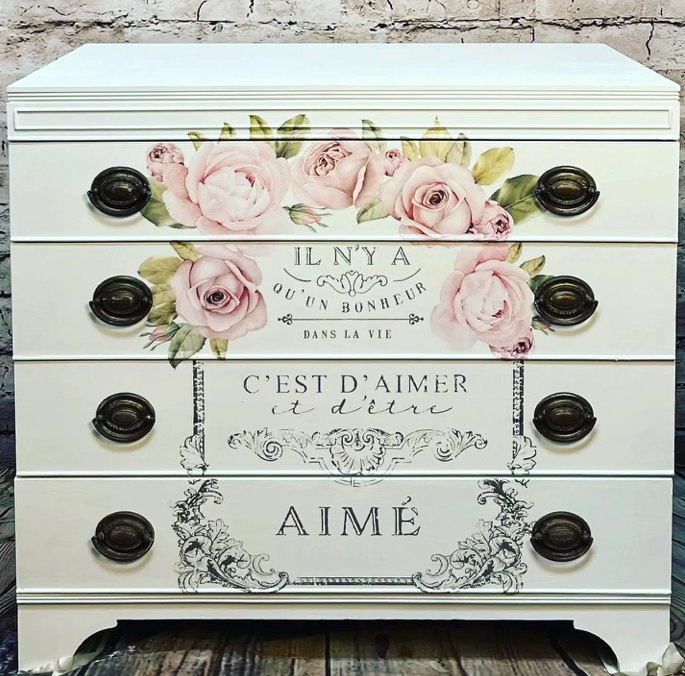 Stillwater has oftentimes been referred to as the antique capital of Minnesota, and it is no wonder, with a 5,000-square-foot antique mall located right on the busy shopping hotspot of Main Street. From its historic and spacious building originally constructed for Cosmopolitan Bank in 1968, Stillwater Antiques Mall specializes in engaging customers in the ultimate vintage hunt. From artwork and furniture to books and magazines, the massive, multi-dealer store is littered with remarkable vintage, antique, and collectible finds just waiting for you to give them a second life.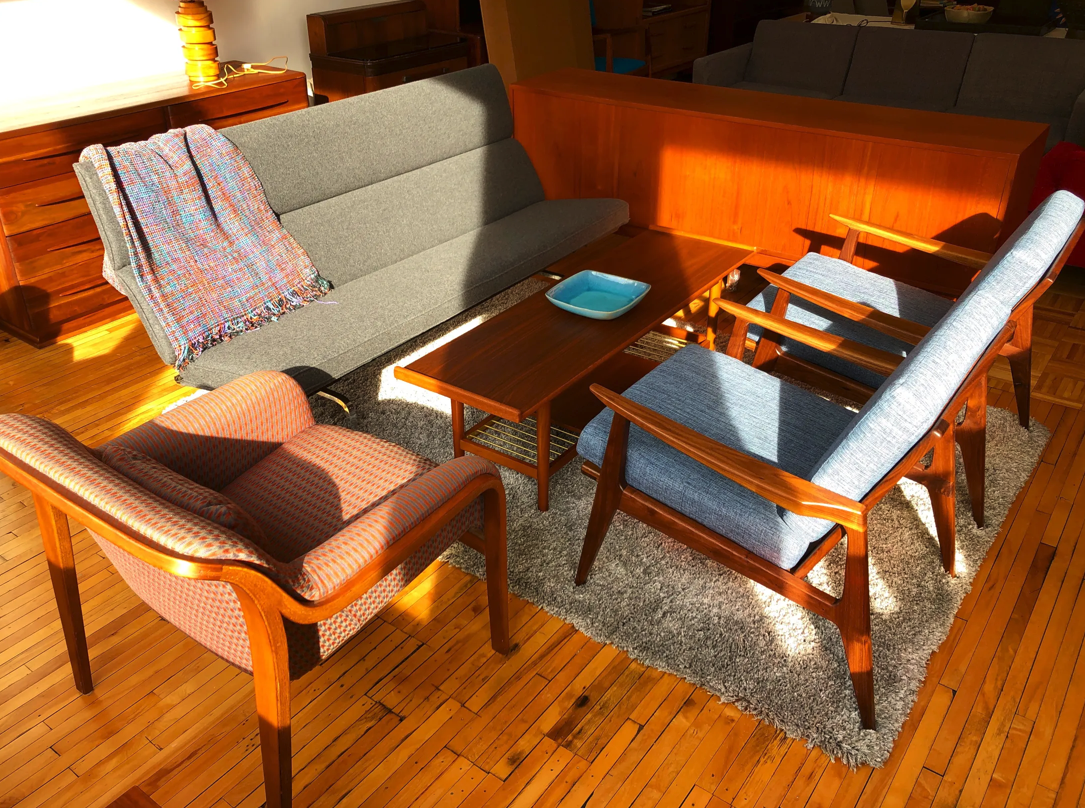 A longstanding member of the Twin Cities vintage scene, MidModMen+friends reopened its doors to St. Paul in February 2022 after a fire damaged its original storefront. The vintage retailer is quality-focused and offers a mix of midcentury, modern and Minnesota-made furniture and decor. Expertly meticulous in their collection and restoration process, shopkeepers clean and carefully refurbish each piece to its former glory, and this attention to quality certainly shows. Glimpse below a gorgeous dining set that underwent a full wood restoration in the MidMonMen+friends workshop, as well reupholstery by KL Upholstery in Minneapolis. Its refined, finished look may convince you that it is brand new, but it still oozes that irresistible vintage charm.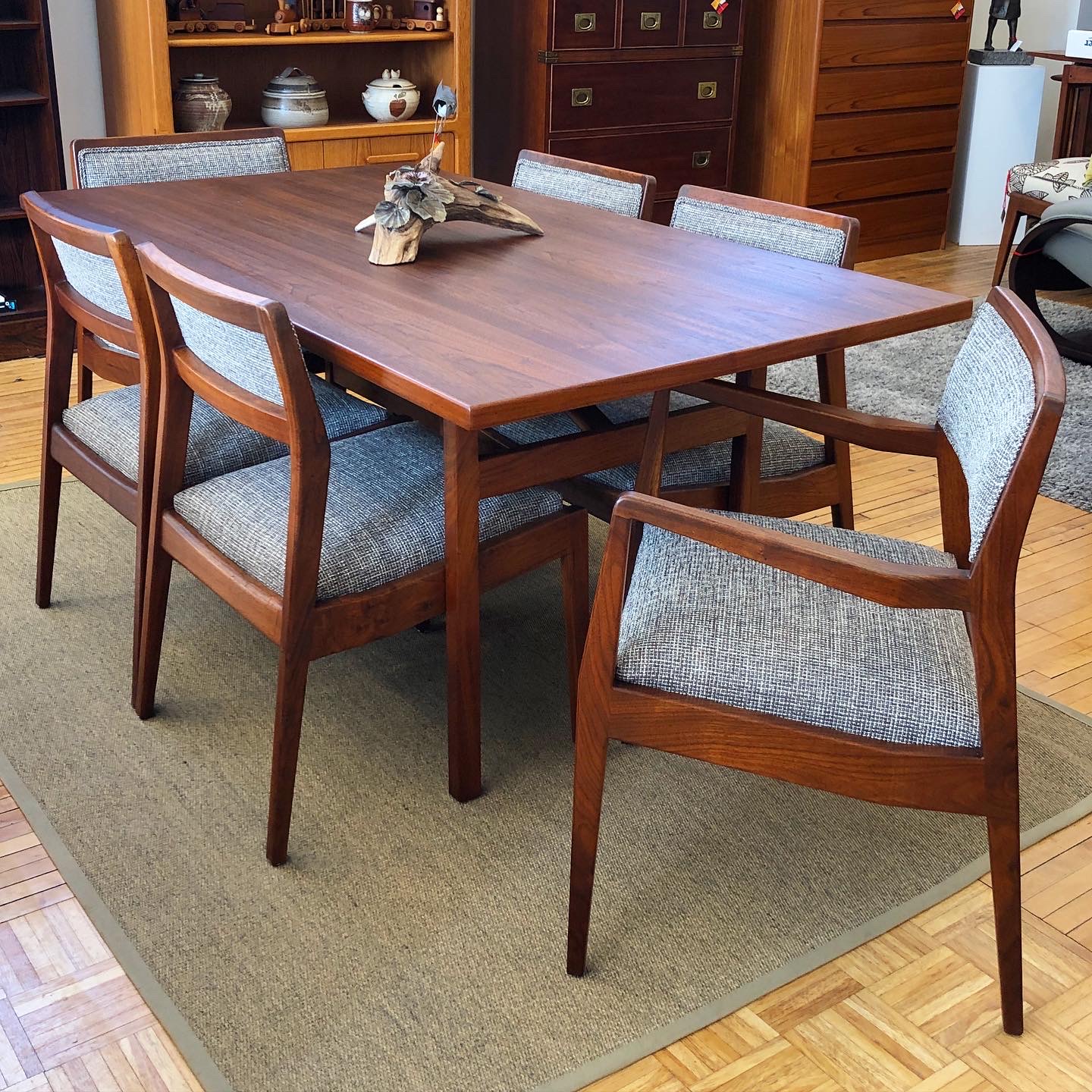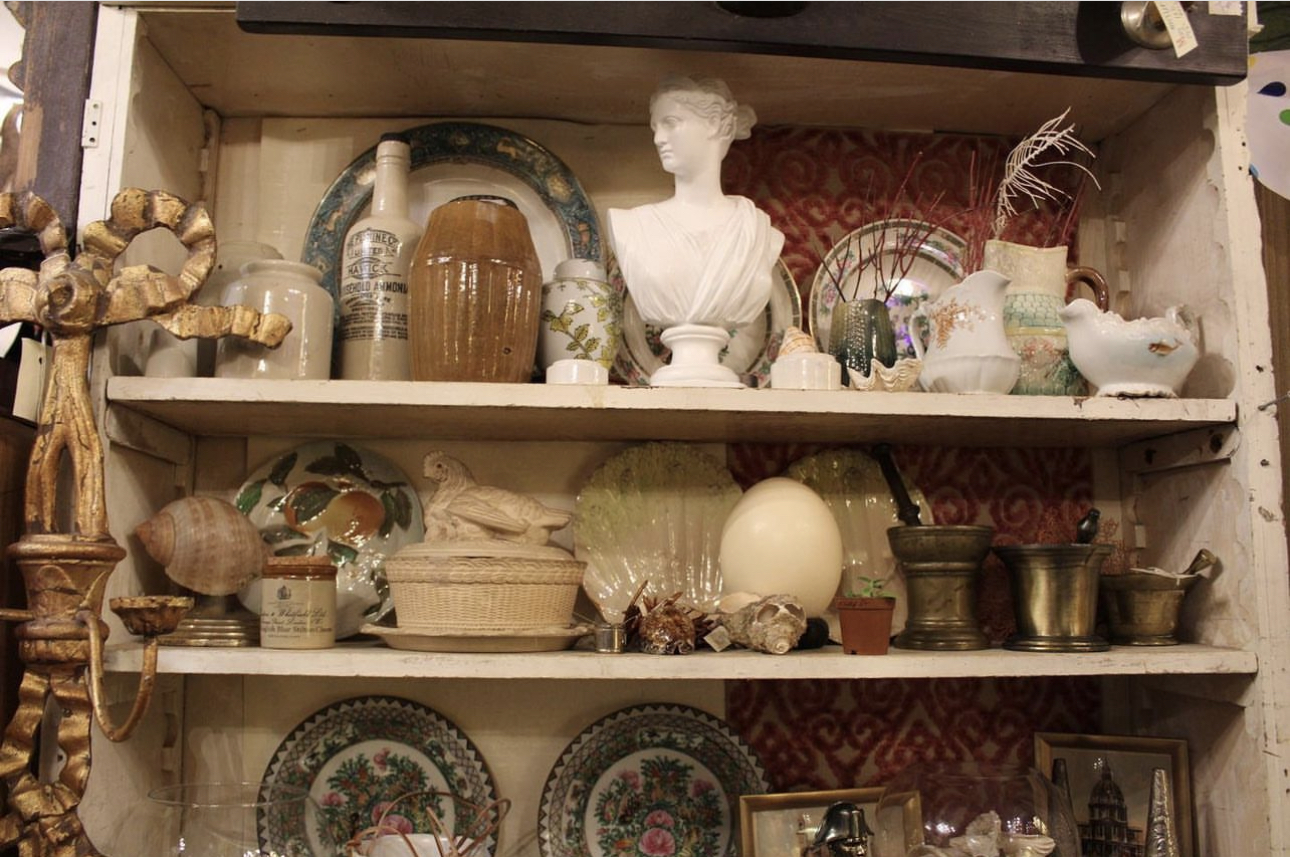 Hunt & Gather is a two–story antique shop located on Xerxes Avenue in Minneapolis—a notorious haven for vintage lovers—that is overflowing with unique curiosities and historic objects. In operation for more than 20 years, the self-proclaimed "vintage amusement store" truly feels like a trip to the carnival. With 15 dealers who rent space to showcase their fascinating finds, the shop is constantly bringing in new, one-of-kind treasures—everything from the perfect vintage sofa you'd been searching for to the historic Christian Dior perfume bottle you never knew you needed. One such treasure was a ginormous sculpture of a human head purchased by six-time Grammy winner Kacey Musgraves in January 2022. Musgraves gave the shop some love on her Instagram story shortly following her shopping spree, clearly agreeing with locals that the shop is an experience not to be missed.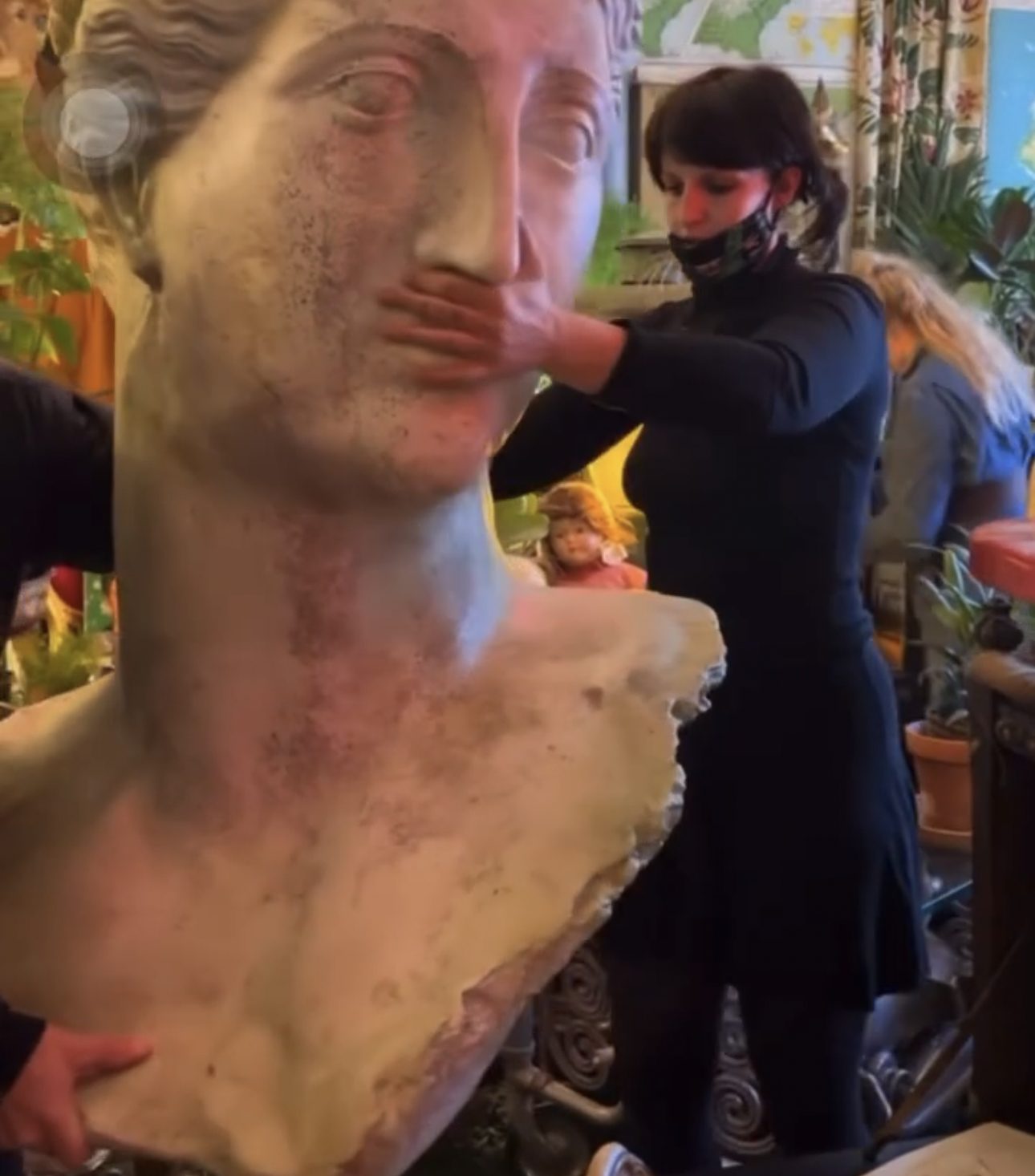 Located in a refurbished barn just off of Highway 55 in Buffalo, Buffalo Nickel Antiques has been selling unique vintage treasures for 40 years, and draws visitors from all across the state to its exquisitely chaotic interior. If you are looking for a touch of authenticity to help your home stand out, you are likely to find it here, probably amid a pile of other miscellaneous oddities you never knew you were looking for (but probably can't leave without.) Each amusing trinket, one-of-a-kind decor piece, and well-preserved furnishing represents a moment in time, possessing a character that will bring life and conversation to your home. At Buffalo Nickel Antiques, it really is all about the hunt, so don't give up until you've found your diamond among the overflow of delightful junk.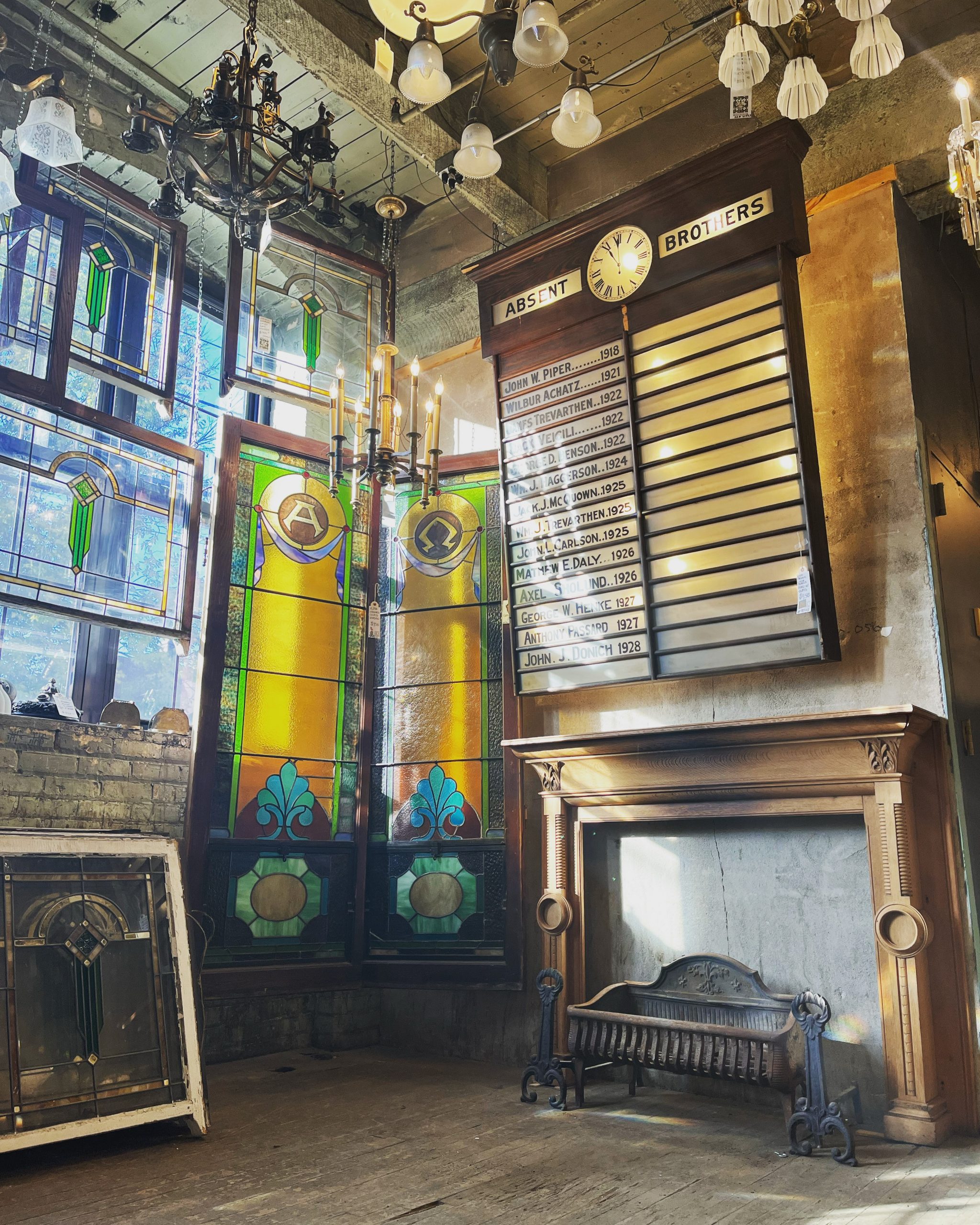 Located just north of Logan Park in Northeast Minneapolis, Architectural Antiques has a long history of giving old items a new life, especially those destined for the landfill. For over 40 years, the shop has been bidding on local sites slated for demolition, allowing it to salvage and repurpose a multitude of unique pieces that would have otherwise become waste. The staff believes this process to be a true art form, with each piece carrying its own unique backstory that will bring character to your home. The shop boasts over 25,000 square feet of retail space, where it harbors a wide range of home essentials spanning an even wider range of decades. The below photo shows an authentic pine bookcase shopowners salvaged from a 1920s home library, one of the many treasures that dates back more than a century.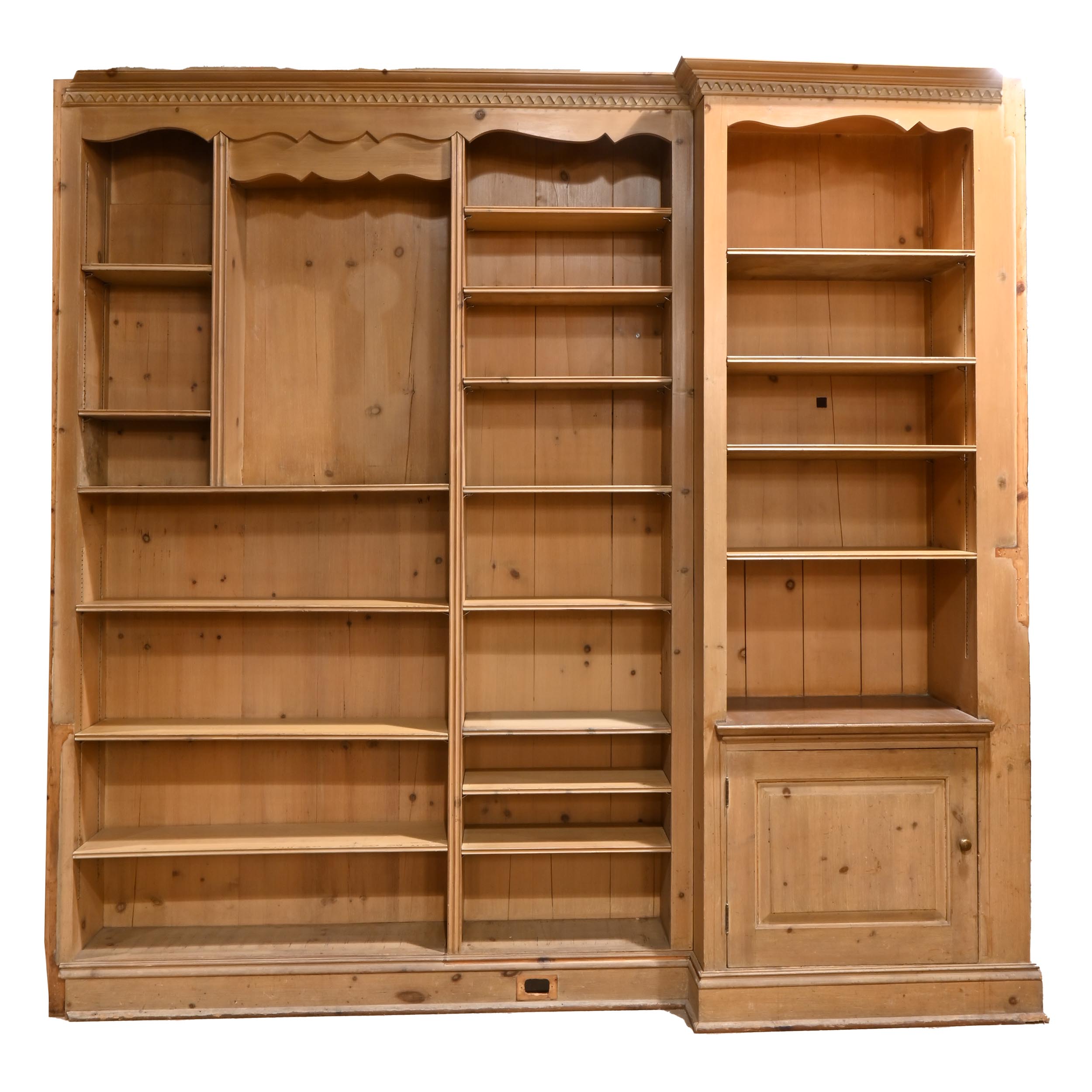 Your home is a place that should not just exude style, but also character, telling a compelling story to any visitor passing through. Hunting for vintage and antique pieces is a perfect way to dress your home with stories, inviting unique glimpses of the past into your modern space. The hope is your hunt leads you to exactly what you're looking for—or maybe what you weren't looking for at all, because sometimes, that's so much better.