From a candy store on the corner of Lake Street and Hennepin Avenue in the Uptown neighborhood of Minneapolis, Abdallah Candies has grown into a global brand while never losing sight of roots and tradition. In the early 1900s, Albert Abdallah came to Minnesota and recognized Uptown as a thriving area. It was there that he developed his recipes and grew a chocolate-covered legacy.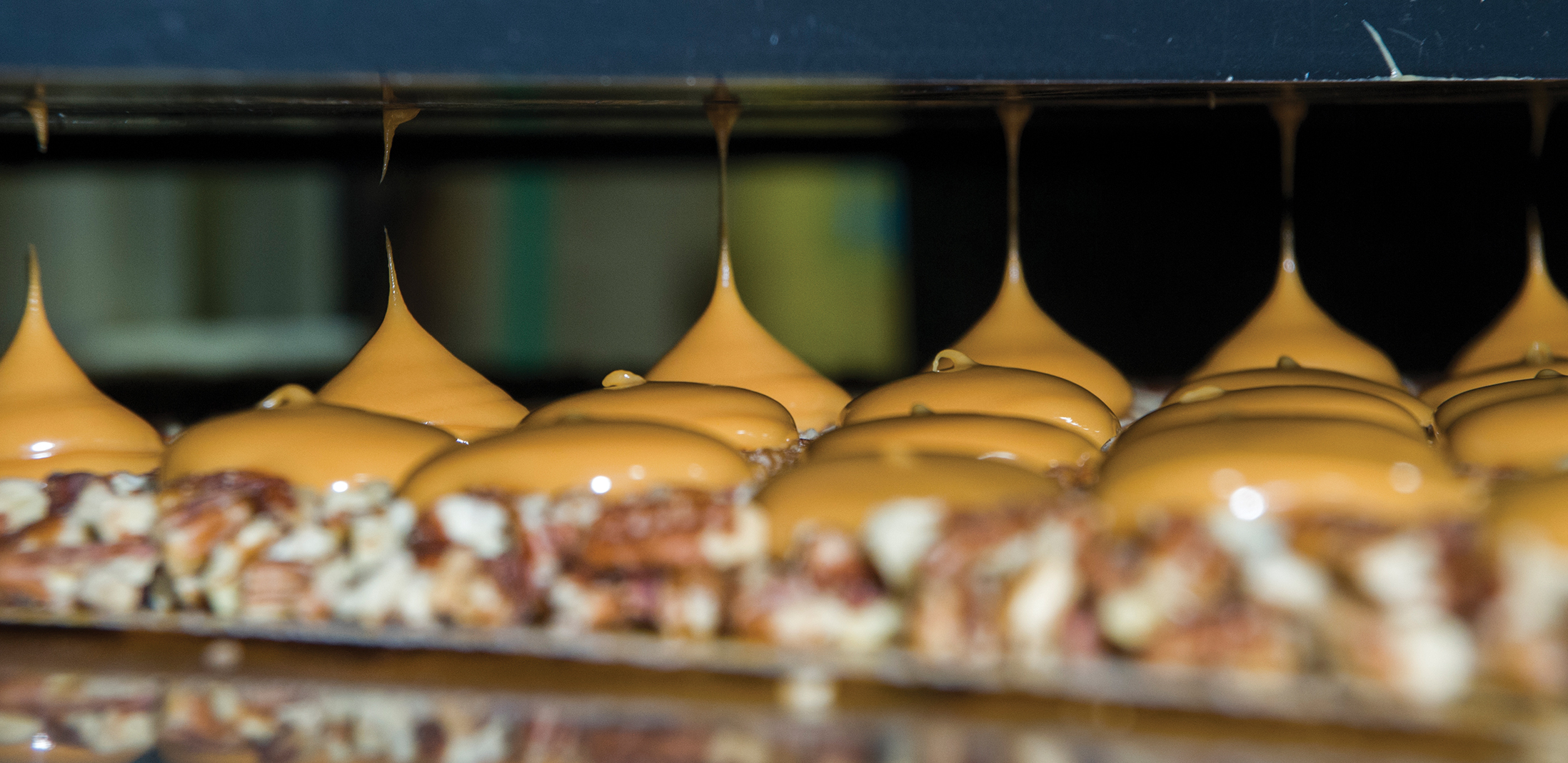 This young Lebanese immigrant, with his Swedish bride, opened the business in 1909, and it has relied on their sweet recipes ever since. It wasn't without hardships that set the business back, including the Great Depression, World War II rations, and a fire that destroyed the business in 1965. But perseverance won.
Known for its chocolates and caramels, the company is especially famous for its alligators, which marry pecans with chocolate and caramel. There is just as much precision in candy making as there is creativity, and Abdallah continues to innovate. Today, the company makes over 200 candies, some in the original copper pots.
Each generation has moved the candy kitchen to a bigger facility, and its current location is in Apple Valley. Today, Abdallah invests in the company's impact on the environment by working responsibly with its supply chain and through socioeconomic initiatives in the community. abdallahcandies.com
"Legacy means 'family' and to uphold, improve, and pass on our devotion to quality as the foundation for everything we do. Founders, husband and wife Albert Abdallah and Helen Trovall, established that 'family' includes all of our dedicated employees. It is only together that we can ensure our passion for quality and our legacy be passed on to generations to follow."
–
Steve Hegedus
 (president of Abdallah Candies and fourth-generation family member)
Facebook Comments