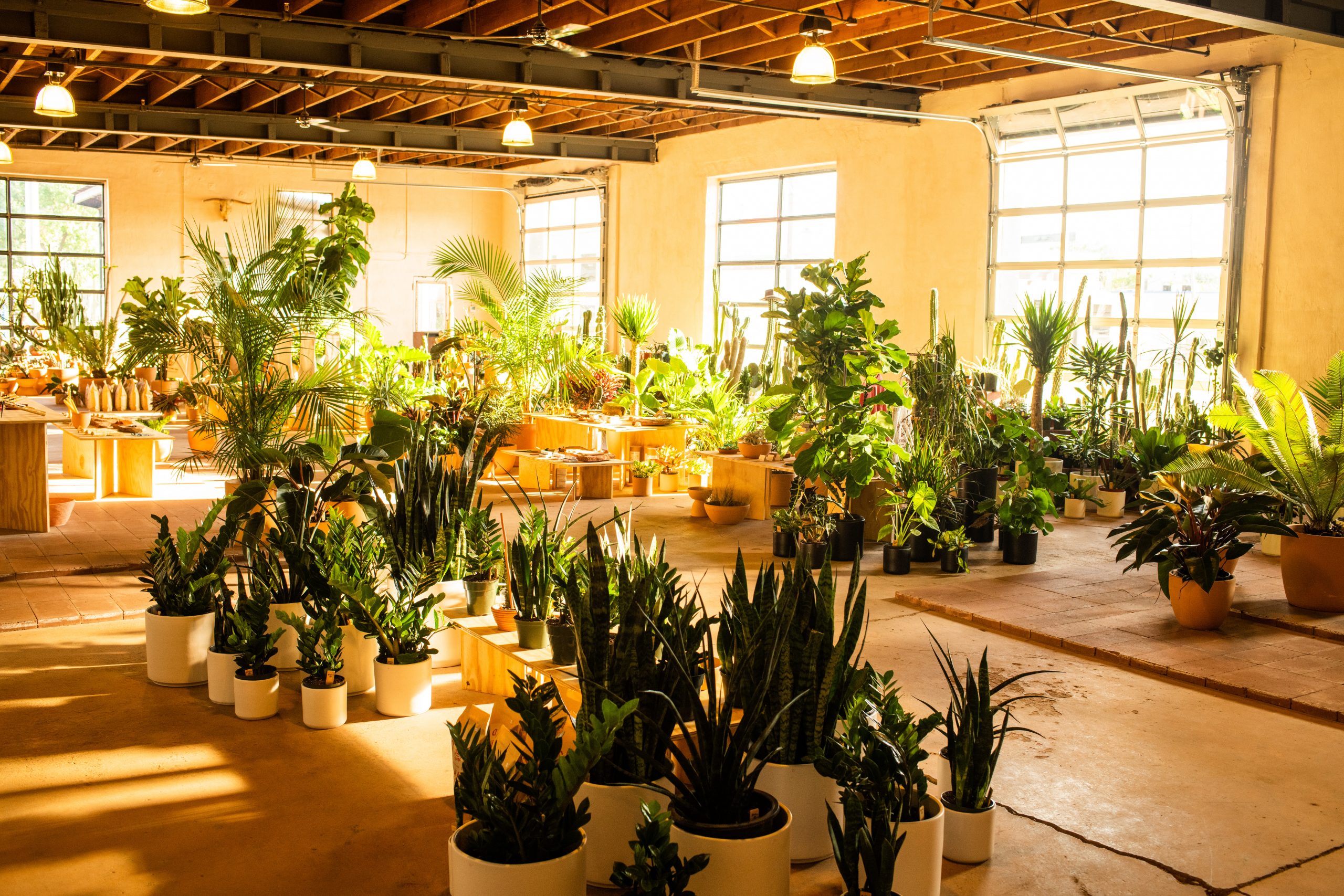 Plant nurseries saw a boom in sales in 2020, according to Nursery Management's State of the Industry survey. It is more than likely because people were stuck inside and trying to beautify their space. And those who managed to keep their houseplants alive may be looking for more. "What was busy last year is twice as busy this year," says Scott Adam, owner of Fractal Cactus, a southeast Minneapolis shop selling cacti and other plants. 
If you're looking for plants to either start or grow your collection, the following are great places to check out in the Twin Cities.
Mother Earth Gardens is a great place to find houseplants as well as outdoor annuals and perennials. They specialize in organic gardening, sustainability, and eco-friendly products, while also claiming to have the largest selection of native plants among Twin Cities retail garden centers.
Find Mother Earth Gardens at two locations: 2318 NE Lowry Ave., Minneapolis, and visit their resident kitty, Peaches, at 3738 42nd Ave. S., Minneapolis.
The Greenery is an Ojibwe- and woman-owned plant shop that supplies tropical foliage and offers a variety of services, including repotting, in-home and commercial advising, and information on biophilia, or "our human connection to plants."
Visit the Greenery at the new location at 1029 S. Washington Ave, Minneapolis.
Ergo, formerly known as Fleur de Lis, has plants that can thrive in many conditions. "Plants grow in certain places in nature, so mimicking that spot and finding a plant that correlates to those conditions is your best success," co-owner Nicole Pederson says. As the name suggests, Ergo floral also supplies floral arrangements, home goods, and more.
Find them at 516 Selby Ave., St. Paul.
If you're looking for a small taste of the southwest, Fractal Cactus has a huge selection of cacti and succulents sourced directly from southwestern states like Arizona. Their shop also houses owner Scott Adam's amphibians and reptiles.
Book an appointment to browse cacti and visit the shop's white tree frog, Benni, at 3750 Minnehaha Ave., Minneapolis.
Visit Tangletown for houseplants, container arrangements, and gardening tools. Tangletown hosts seasonal workshops, including wreath building, succulent workshops, and container designs.
The shop is located at 5353 Nicollet Ave. S., Minneapolis.
Mother Co., Plants describe themselves as a garden center for indoor plants. Supplying a wide variety of indoor tropical plants, cacti, and rare plants, they're likely to provide what you're looking for. Mother Co. specializes in large plants, and "if you want you can special order a 9- to 10-foot tree, and we have 5- to 6-foot plants here in store that you can walk out with today," says manager Kailer Overman.
Two locations: 2400 N. Second St., Minneapolis, and 162 Dale St. N., St. Paul.
For over 85 years, Sunnyside Gardens has been a "go to" for houseplants, garden maintenance, and home goods. They offer "personalized garden maintenance programs, at-home container design and installation, and full-service landscape design and build." General manager Sarah Davis challenges everyone to "come in and start their first outdoor container-grown vegetable, or start their own blooming pollinator pot" that they can help arrange with customers. Davis's tip for plant parents is to chill out: "Don't get obsessed with your plants. A lot of errors in indoor gardening happen when people lord over their plants a little too much."
Visit Sunnyside at 3723 W. 44th St., Minneapolis.
Facebook Comments