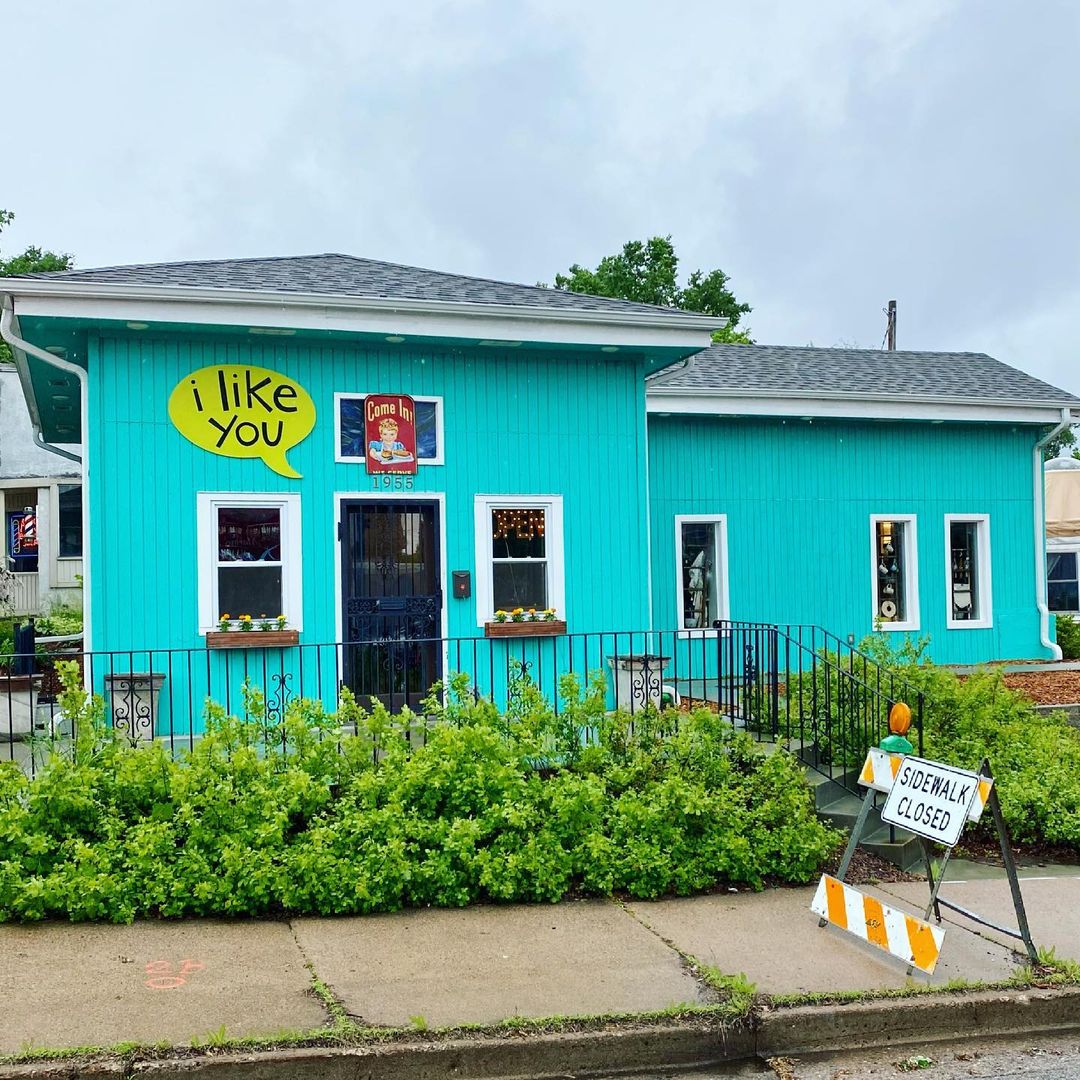 As large companies, such as Target, Michael's, and Walmart, come out with Pride items in the month of June, some people in the LGBTQ+ community express wariness of corporate retailers performatively selling rainbow and "love is love" merchandise. This is known as "Rainbow Capitalism."
As folks look for Pride apparel or rainbow decorations to keep around the house year round, there are alternatives to supporting major brands. Here are several Minneapolis-based and LGBTQ+ friendly stores.
Rainbow Road
109 W Grant St, Minneapolis
(612) 872-8448
Open 10 a.m. to 6 p.m. everyday
Rainbow Road is a store marketed towards gay men. They sell underwear, T-shirts, hats, pins, flags, shorts, and more. You name the item, they probably have a rainbow on it. Rainbow Road has been owned by Jim Connelly for the past 25 years. Connelly said Rainbow Road is the only gay-owned store selling pride gear in Minneapolis (and multiple sources confirmed), so make sure to directly support the LGBTQ+ community the best you can during Pride month. Please note the store also sells adult toys and is not kid-friendly. 
Black Garnet
Black Garnet is a bookstore owned by Black women and features mainly stories from Black, Indigenous, and people of color. They have a section of around 30 LGBTQ+ books with a wide range of genres. There are poetry books, memoirs, and young adult fiction, to name a few. Because of the COVID-19 pandemic, the store operates mainly on their online store, blackgarnetbooks.com/shop, but you can find their books inside of Merci Tattoo (2836 Lyndale Ave S, Minneapolis) on Sundays and Mondays 12 p.m. to 4 p.m.
1955 Johnson St. NE, Minneapolis
(612) 208-0249
Open 11 a.m. to 6 p.m. Tuesday through Friday; 10 a.m. to 6 p.m. on Saturday; 11 a.m. to 4 p.m. on Sunday
i like you includes a broad range of LGBTQ+ items. There are stickers, mugs, dog bows, and yard signs. The shop is not LGBTQ+ owned, but owner Sarah Sweet said that many of the local artists included in the shop are LGBTQ+. (They don't generally ask vendors about their sexuality so they don't have exact numbers, but know that many people featured in the store are gay, according to sales associate Jen Eichenberger.) Their rainbow products are mixed throughout the store and are sold year round, not only during June. When I visited, they also had a candle with boobies on it, which truly is one of the most sapphic candles out there. 
Grace & Co. 
4317 Upton Ave S, Minneapolis, MN 55410
(952) 649-8449
Open Wednesday, 10 a.m. to 5 p.m.; Thursday and Friday, 10 a.m. to 6 p.m.; Saturday, 10 a.m. to 5 p.m.; Sunday, 10 a.m. to 4 p.m.; closed Monday and Tuesday.
Grace & Co. is a small store that sells jewelry, artwork, candles, cards, and more. In their store, they have gay wedding cards, candles, and rainbow-themed jewelry and home decor. The store doesn't have a wide selection, but owner Karen Lang said she has several gay vendors. Grace & Co. has Pride items that aren't seen at many other local stores, like a card that says, "Hope your birthday is as gay as you are." 
Patina
Multiple locations
Open 9:30 a.m. to 9 p.m. Monday through Saturday; 11 a.m. to 6 p.m. on Sunday
Patina does not sell merchandise that is clearly marketed towards the LGBTQ+ community, but they have a wide variety of rainbow home decor options. There are rainbow pillows, wind chimes, and multiple wooden blocks with "Love Wins" written over a rainbow. Similar to i like you, they had a mug with a print of different breasts across it, giving off hardcore lesbian vibes. Patina also has several LGBTQ+ vendors, said senior buyer Lindsey Schneider.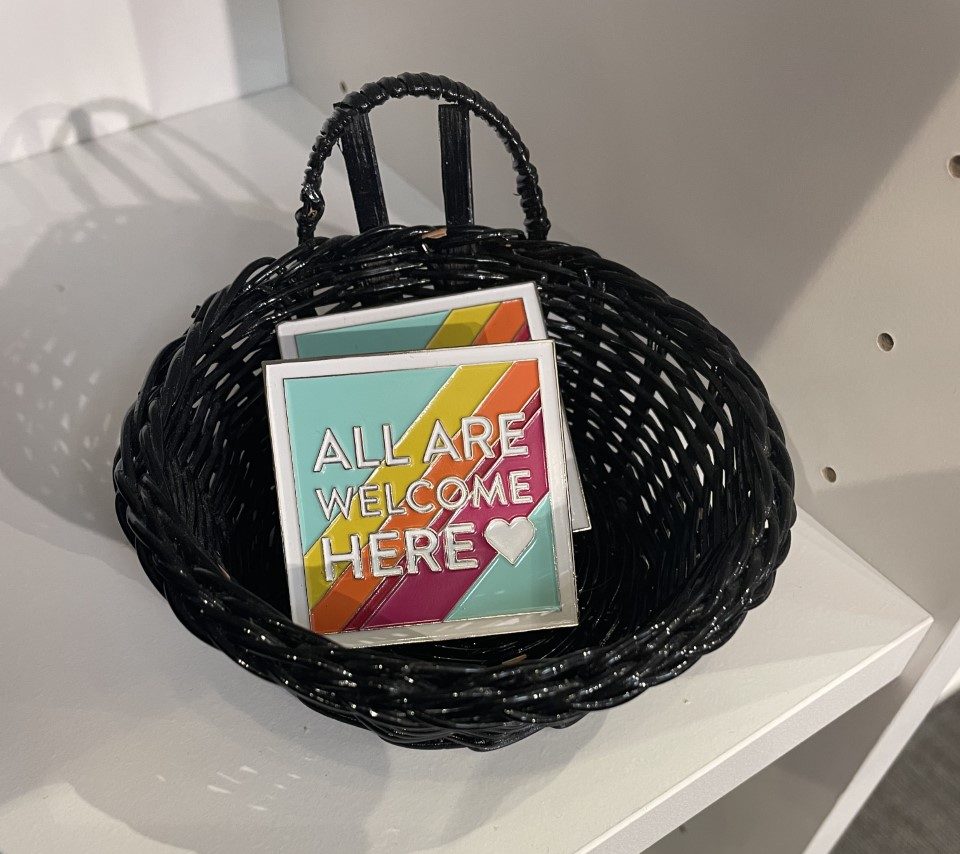 GoodThings 
Multiple locations
Hours vary by location
Located directly underneath Grace & Co., the Linden Hills GoodThings has a small section of pride merchandise. They have Pride T-shirts, buttons, a puzzle, socks, and mugs. They sell their Pride items year round, meaning if you don't make it there this month, you can still pick up a "Love is love" mug in July.
Facebook Comments