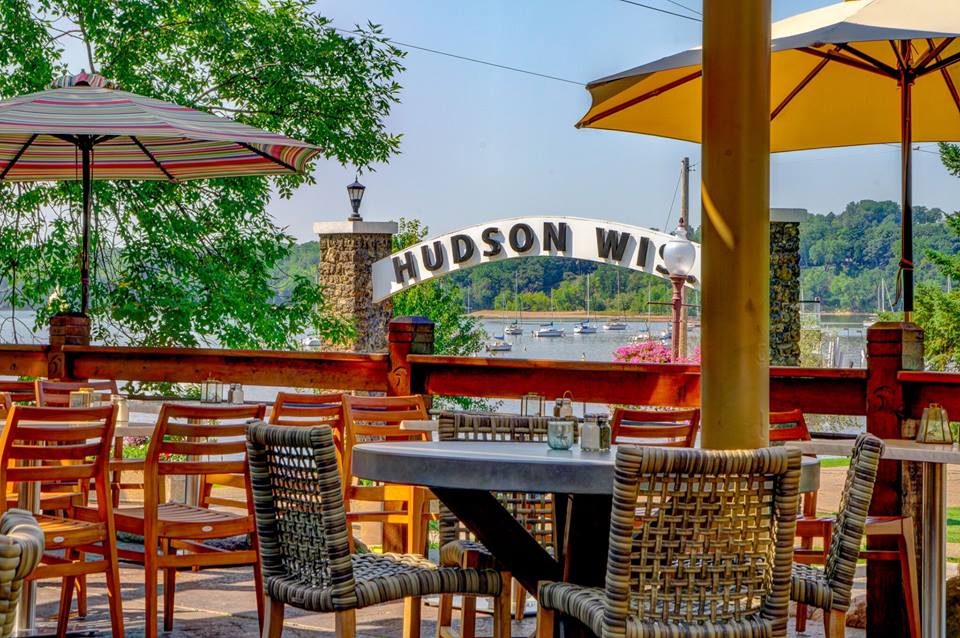 A quick drive 30 miles east from the Twin Cities—a straight shot on Interstate-94 and a left on Second Street S.—will bring you to Hudson (pop: 12,719), just across the Wisconsin border. Hudson has been a longtime day trip destination for Minnesotans, and with a beautiful state park just a few miles north and a vibrant, historic downtown—what's not to like?
If you're planning a full day excursion, make sure to pencil in some time to visit Hudson Bagel & Coffee Co. for your breakfast/morning caffeine with its variety of 18 signature bagels and locally-roasted coffee from B & W Specialty Coffee in Minneapolis. Try one of their specialty coffee drinks like the Raspberry Truffle (dark chocolate, tiramisu, and vanilla) or opt for a traditional latte or mocha.
After you are properly caffeinated, visit Birkmose Park, located off of Second Street, which offers one of the best views of the St. Croix River (or stop by at the end of the day for a gorgeous view of the sunset) and Lakefront Park, with riverfront views, boat access, a swimming beach, and a plethora of downtown restaurants within walking distance.
Considered by some as one of the crowning jewel of Hudson, Willow River State Park is just 7 miles northeast of Hudson. Between Willow Falls (the park's 45-foot waterfall), the 12 hiking trails totaling 13 miles (here's a map), and its abundance of camping options, Willow River State Park is a good place to visit for an afternoon or for a short weekend camping trip, if you feel so inclined.
For lunch or dinner, pick from a number of restaurants like Lolo American Kitchen & Craft Bar (happy hour from 3-5 p.m.) with its open kitchen and bar concept or Pier 500 for outdoor dining and riverfront views of Lakefront Park. No summer day trip is complete without ice cream or at least some kind of treat, so stop by Knoke's Chocolates and Nuts for their selection of 32 ice cream flavors or peruse through the shop's toffee, chocolate, and gummy candies.
If you're looking for cute shops to browse, spend an hour or so walking along Second Street. Find clever gifts and accessories at Et Cetera, art work at Kelley Art & Frame, women's vintage clothing at La Rue Marche, and clothing and revamped home décor at Salvaged with Style.
For a theatrical end to your day, check the calendar for an event at the Phipps Center for the Arts or, if you want to make a weekend out of it (without the camping), book a room at Phipps Inn Bed & Breakfast, a 1884 Victorian mansion located on Hudson's historic Third Street.
Facebook Comments