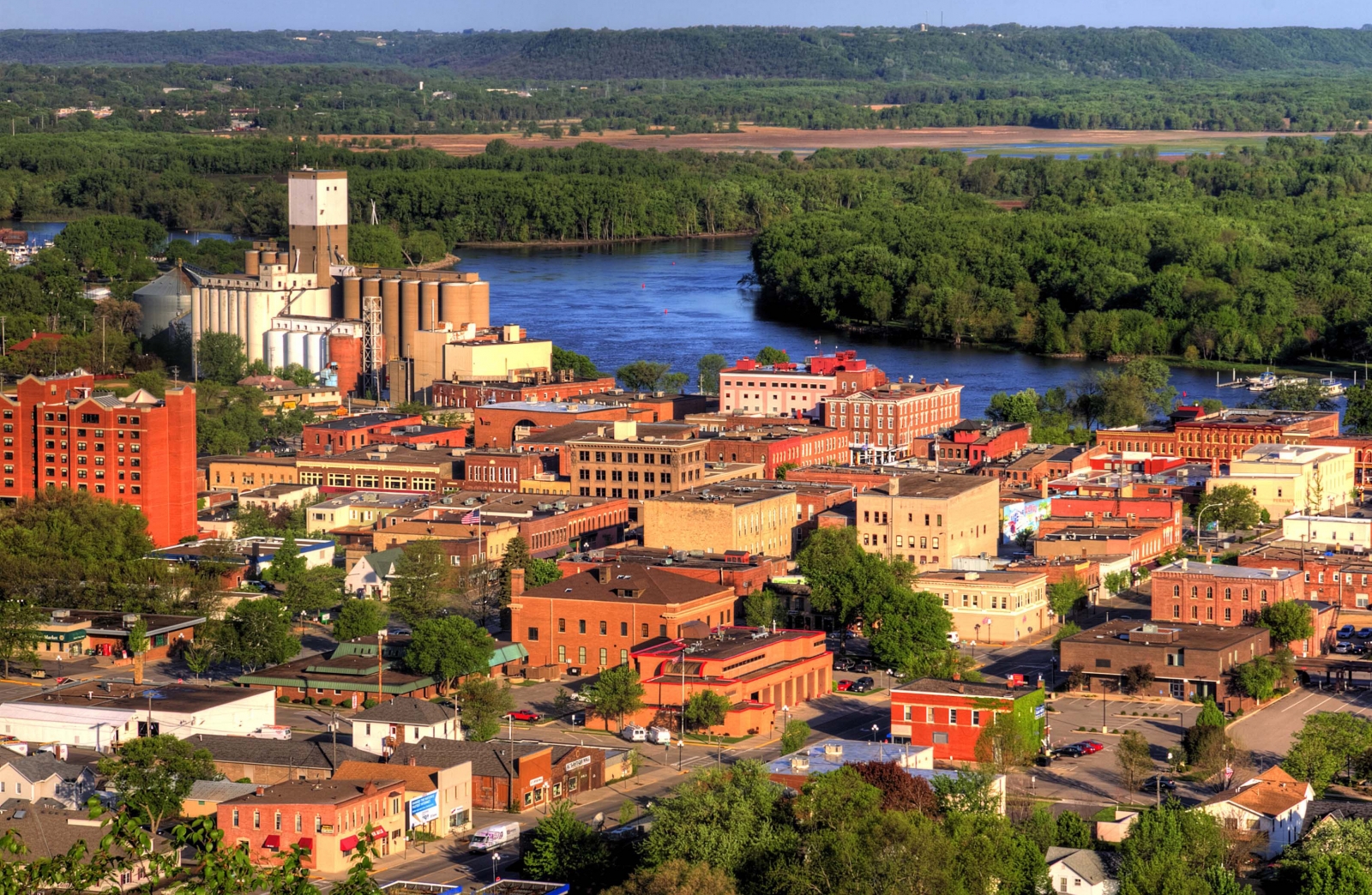 Photo courtesy Tim Alms Photography
---
From Minneapolis, Red Wing is just 55 miles southeast—a reasonable distance to travel for a quaint town with enough history, shops, eateries, and trails to keep you busy all day long, no matter what day of the week you visit.
If you decide to make a day of it, start your late morning with coffee and a pastry from Mandy's Coffee and Café. Try the lavender latte or Mandy's Mug (cold press, vanilla, half & half) with a pastry—gluten free options are available, of course. Locals swear by the locally roasted coffee, comfortable atmosphere, and friendly staff.
If you're in the mood to browse through small town shops, walk around the corner from Mandy's to Fair Trade Books, a gently used book store owned by Rick DeVoe, a New York native—a canine supervisor, Reveler, affectionately known as the "bookdog," greets guests and makes sure everyone receives the best customer service. Also check out Cut Above Home for home décor, Uffda Shop for Scandinavian inspired gifts or Featherstone Pottery for handcrafted pottery pieces.
It would be remiss not to mention Red Wing Shoes' flagship store, outlet and museum, with its ginormous size 638 ½ D (US) boot, Red Wing Stoneware & Pottery's store, located on the north side of town (visitors can see potters throw through viewing windows into the factory), and Pottery Museum of Red Wing which is dedicated to preserving and displaying the colorful history of Red Wing's clay industry—currently the museum holds more than 6,000 vintage pieces of stoneware.
If you're hoping to be in Red Wing around lunch time, head over to Bev's Café, Red Wing's oldest restaurant. Known for being a classic mom and pop place, Bev's serves a home-style menu with breakfast items available all day long. (Note for first time visitors: Bev's Café only accepts cash and checks).
If you're an explorer, hiker or simply a lover of beautiful views, make sure you spend an afternoon hiking around and up the 340-foot Barn Bluff, which, once at the top, provides beautiful views of Red Wing, the Mississippi River, and surrounding Minnesota/Wisconsin region. Hikers have their choice of how easy or hard they would like the hike to be thanks to three trail options, the South Trail (easy/moderate), the Prairie Trail (moderate) and the Midland Trail (moderate).
For a late afternoon craft brew, stop by Red Wing Brewery (est. 1951) and try some of their small-batch beer like Barn Bluff Brown, Stoneware Stout or Work Boot Red; if you're hungry, check out their selection of pizza. For a casual dinner with a riverfront view, try Bayside Tap & Steakhouse with its rooftop dining overlooking the Mississippi River.