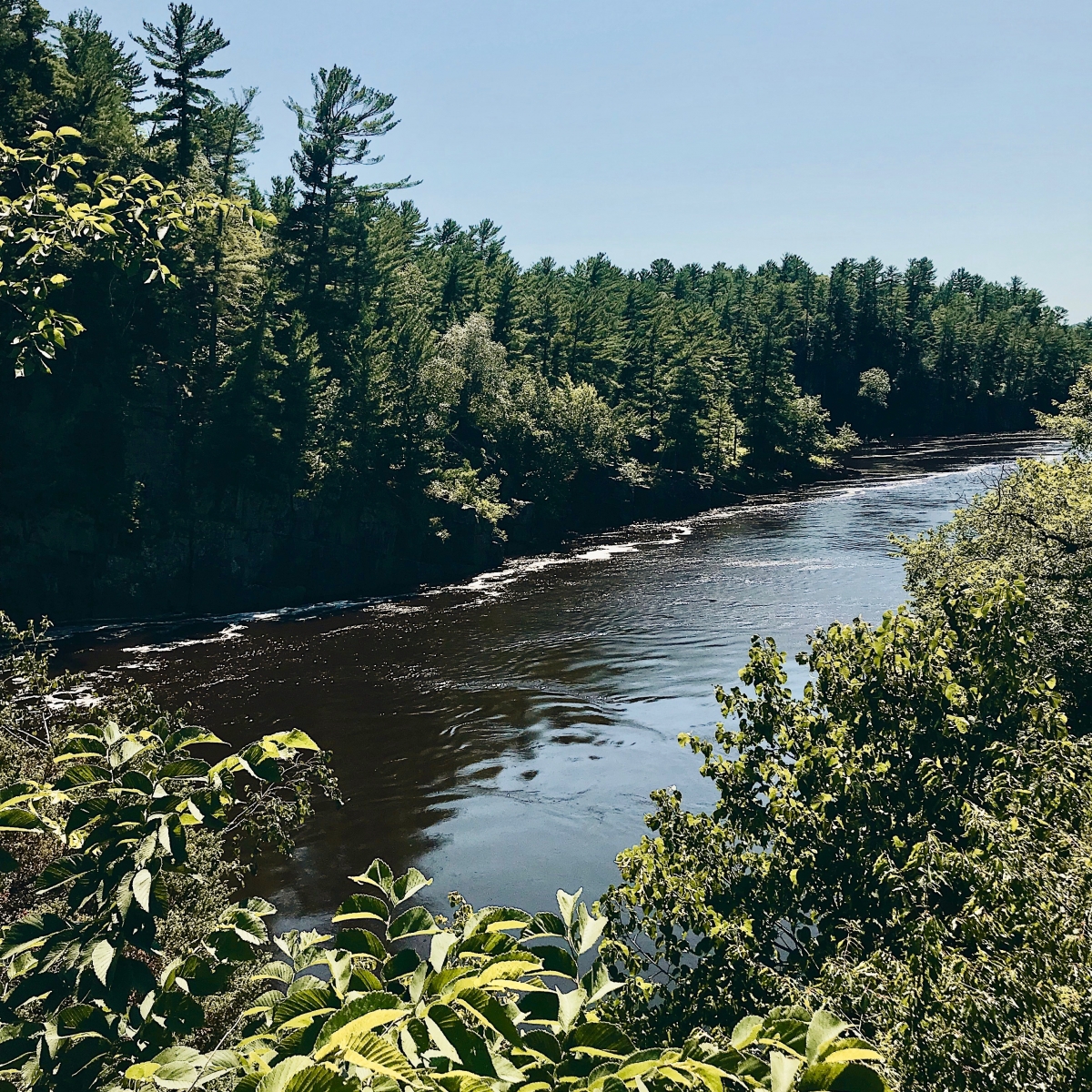 On a sunny Saturday afternoon, I made the trip to one of Minnesota's hidden gems, Taylors Falls. Taylors Falls, dubbed the "village on the river", is a small river town about an hour Northwest of the Twin Cities, sitting right on the Minnesota-Wisconsin border. The drive is easy and quite picturesque, made up of quaint small towns and the popular and peculiar Franconia Sculpture Park. My reason for this trip was to do some hiking at Interstate State Park. The $7 day pass was well worth it, offering some of the best views Minnesota has to offer.
A view of the St. Croix River from one of the main cliffs near the glacial pothole center in Interstate State Park in Taylors Falls. The weather was perfect, just above 80 degrees, and I sat for a while, legs dangling over the cliffs, simply listening to the flowing river and taking in the fresh air.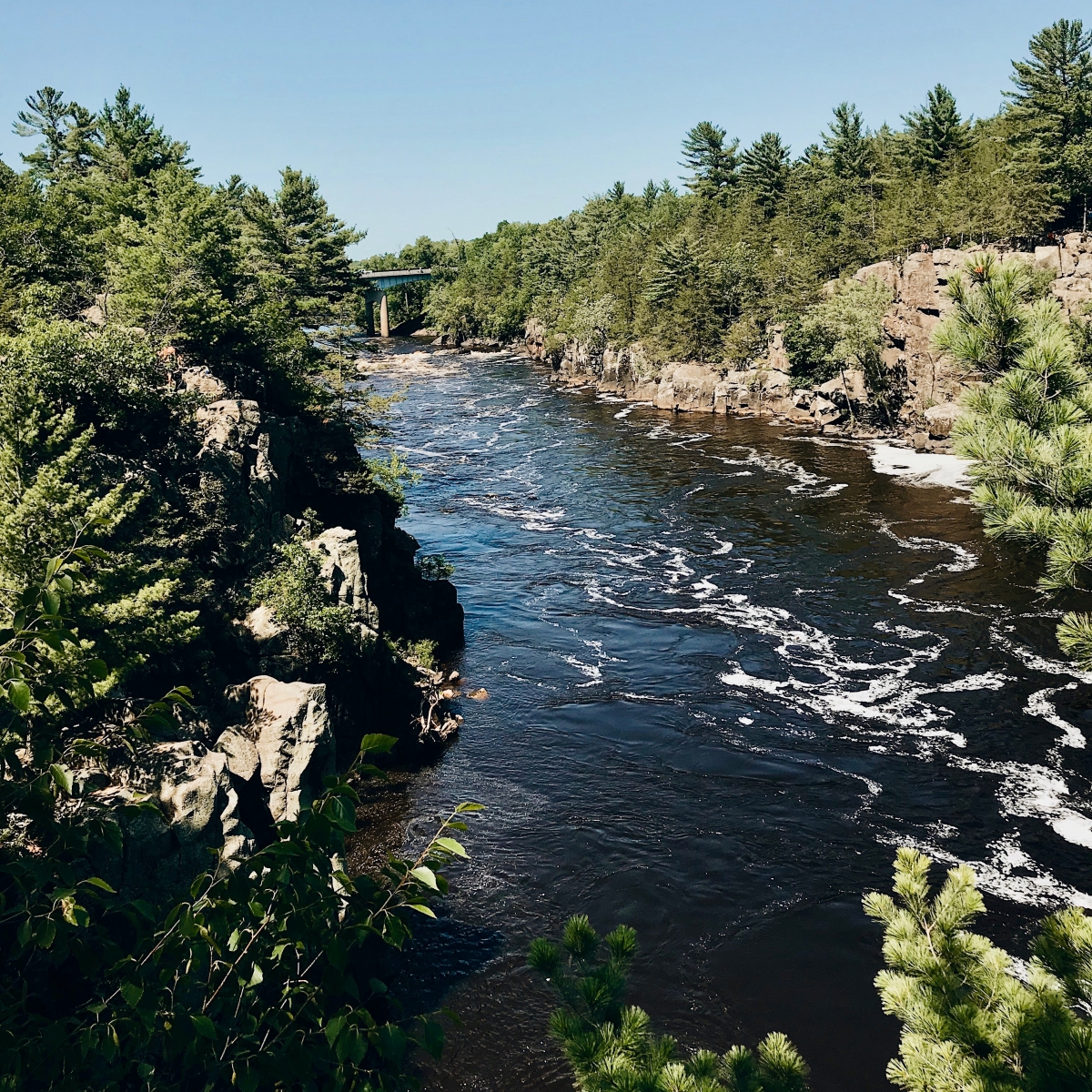 The Interstate State Park on Minnesota's side of the state border is gorgeous and certainly has plenty to do, but if you're yearning for more you can make the quick drive across the bridge into St. Croix Falls to visit the Wisconsin Interstate State Park. While the $13 day pass is slightly more expensive, the park is quite a bit larger and offers a number of great trails.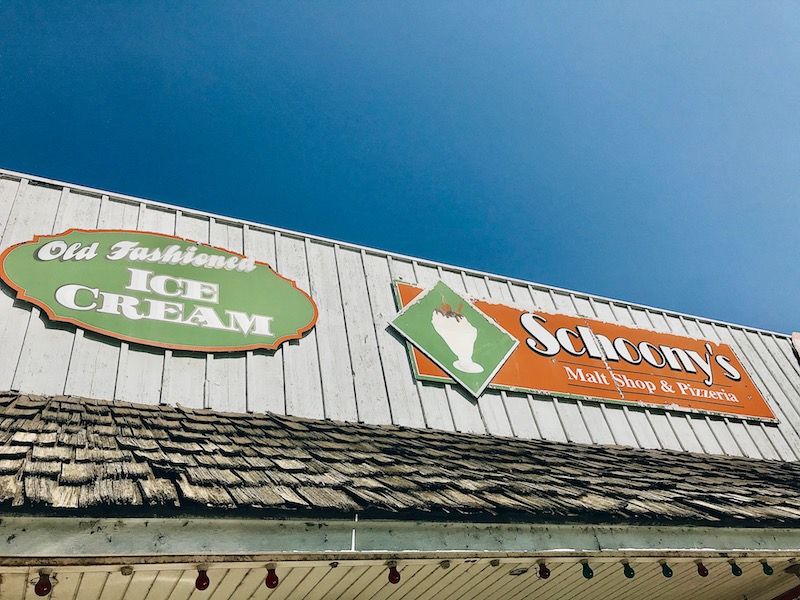 After hours of hiking in the mid-July heat, I had worked up a sweat and decided to stop at Schoony's Malt Shop & Pizzeria on the main drag of Taylors Falls. With approximately 30 ice cream flavors and classic root beer floats, Schoony's is one of Taylors Falls most beloved spots. I settled on a delicious caramel ice cream flavor and ended the day sitting on Schoony's' sunny patio trying to finish my cone before its contents turned into a puddle on the ground. Worth it.
Facebook Comments