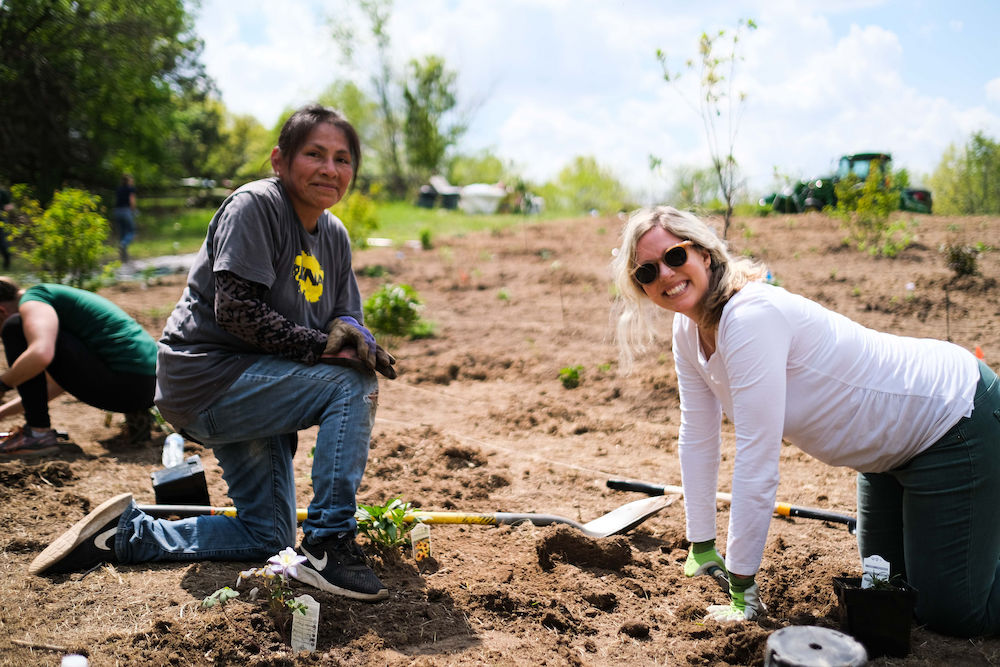 Some of us work up a sweat tending to vegetable gardens, but an increasing number are toiling alongside our neighbors in food forests. Despite a name conjuring up sky-high trees bearing everything in the produce aisle for miles, food forests often don't look that different than your typical community garden. Some take up less than an acre of space.
Take the Bancroft Meridian Garden in south Minneapolis, which is credited as the first urban food forest in the state. Located in the Bancroft neighborhood on 38th Street a couple blocks east of George Floyd Square, it was founded in 1996 and took on its current identity in 2014. The area was considered a food desert, according to Luke Stultz, executive director of the Bancroft Neighborhood Association. 
Each summer, the corner plot is awash in green. There's a pergola and layers upon layers of fresh growth. It combines trees, shrubs, edible perennials, and plant species that support the growth. 
What makes it a food forest? For one, the stuff growing there is available for the public to pick and eat for free. Secondly, there aren't plots for individuals to own—it's a community-run endeavor. Third, the idea is to plant and nurture a permaculture environment that rejuvenates and expands itself each year. 
About 85% of what is grown in the Bancroft Meridian Garden is edible, Stultz says. Over the growing season, there are cherries, apples, plums, rhubarb, lemongrass, and herbs. One section is annually supplemented with donated peppers, cucumbers, and tomatoes. 
"Anyone who would like the food can come and harvest," he says. "We don't require donations or for people to live in the neighborhood. The focus is on having healthy, fresh options available for those who want them."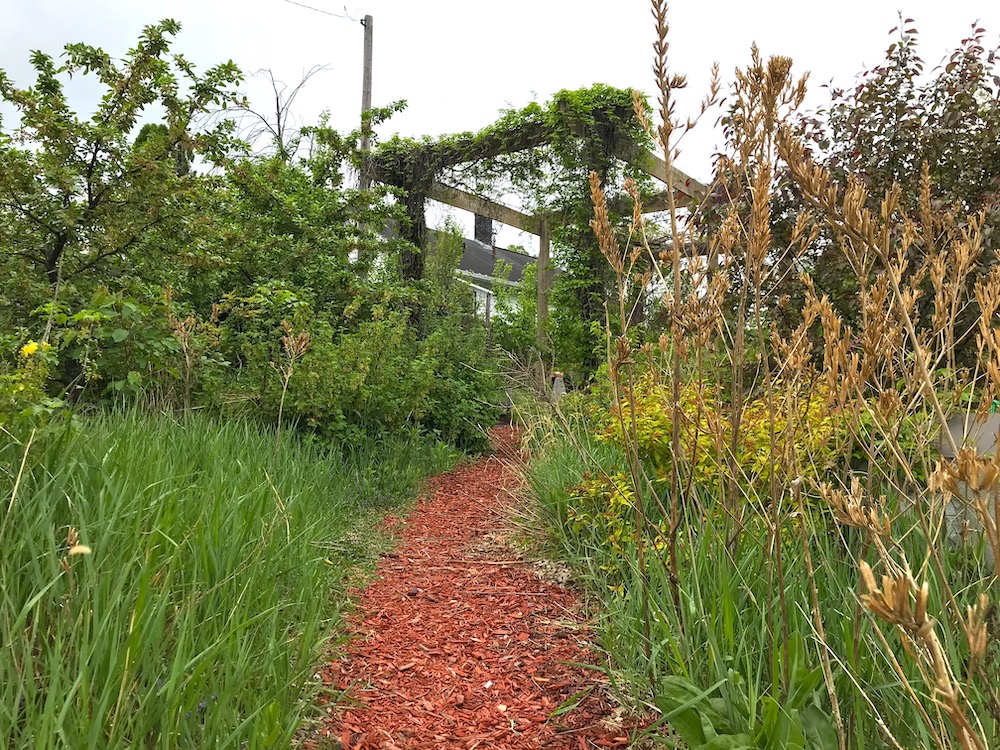 Beyond the Bancroft Meridian Garden, there are a variety of food forests around Minnesota. Sioux Falls-based Project Food Forest helps maintain Prairie Ally Outdoor Center in Luverne, and is working on more in Inver Grove Heights and Jasper. 
"Since the pandemic, Project Food Forest has had a significant increase in people reaching out to us throughout the world looking for resources and partnerships to create food forests in their area and enhance existing public spaces and local food access by adding food-producing plants," says Project Food Forest founder and vice chair Veronica Shukla.
These endeavors often get seeded by community partnerships. The Columbia Heights group HeightsNext helped launch the Blooming Sunshine Garden, and there's the Upper Sioux Community Food Forest near Granite Falls. A new food forest was just planted at M.B. Johnson Park in Moorhead, and Urban Roots helped start one in Burnsville's Civic Center Park near the Garage all-ages music venue. 
"The reason we do what we do at Project Food Forest," Shukla says, "is because we know deep down in our souls that working with nature is the only way to go if we want to ensure a future for our great-grandchildren."
Facebook Comments