photos courtesy schram vineyards winery & brewery
This is it. September. It's finally here. The season of harvest, jean-jacket-weather, foliage, and…wine tastings? I think yes.
Last September, my friend Claire and I decided to check out Schram Vineyards Winery & Brewery in Waconia, a suggestion from an aunt and uncle who spent many weekend afternoons pouring the wine and craft beer that visitors come back for time and time again. 
Located just outside of Waconia, off a gravel road, Schram Vineyards offers views of Reitz Lake, extensive outdoor seating, featured food trucks, and two bocce ball courts for when you're feeling competitive. For our first visit, Claire and I chose to stick with the outdoor seating and lake views while we split a flight. We tried Schram's two new honey wines at the time, Bumbley Raspberry and Bumbley Blueberry, along with the rosé Blush, white Blossom, and red Marquette. We loved all of them, although we both decided we needed to brush up on our wine knowledge and tasting abilities. "A honey wine is what again?" and "What is white pepper supposed to taste like in wine?" were just a couple questions we playfully pondered while we sipped our wine, visited, and enjoyed the sunshine and our pleasant surroundings.
Perhaps the sweetest thing about Schram Vineyards, however, is its back story. Schram Vineyards is family-owned and the life-long dream of Aaron Schram—he told his future wife, Ashley, so at an Oktoberfest party in 2006 in Minneapolis. Two years later, Aaron and Ashley moved to Waconia and began their vineyard and winery journey. Schram Vineyards Winery opened to the public in the summer of 2013. Just one year later, Schram added a brewery, making Schram Vineyards the first singly owned and operated winery and brewery in Minnesota.  
In just a few short years Schram's award-wining wine and beer has made a name for itself and its atmosphere has people coming back for more. You don't have to just take my word for it, either.
"Aaron and Ashley have created an incredible experience at Schram Vineyards," says Mike Berger, a resident of Waconia and a big supporter of the Schram's vision and success. "It's not just the great wine they produce. … It's the amazing venue they've built and the feeling you get when you're there."  
Tom Skoogman (now co-owner of Twisted Oak Pizza, which often parks its truck at Schram a few weekends out of the month) started pouring beers at Schram shortly after it opened. Although he no longer works there, he still shares the same sentiment. "They (Aaron and Ashley) want you to be a part of it. They encourage you to share your story and your experiences there with the costumers and make it a friendly place." 
So whether you're a fan of white or red wine, darker beers or an IPA on the lighter side, Schram has something for you and you'll be counting down the seconds until you visit again.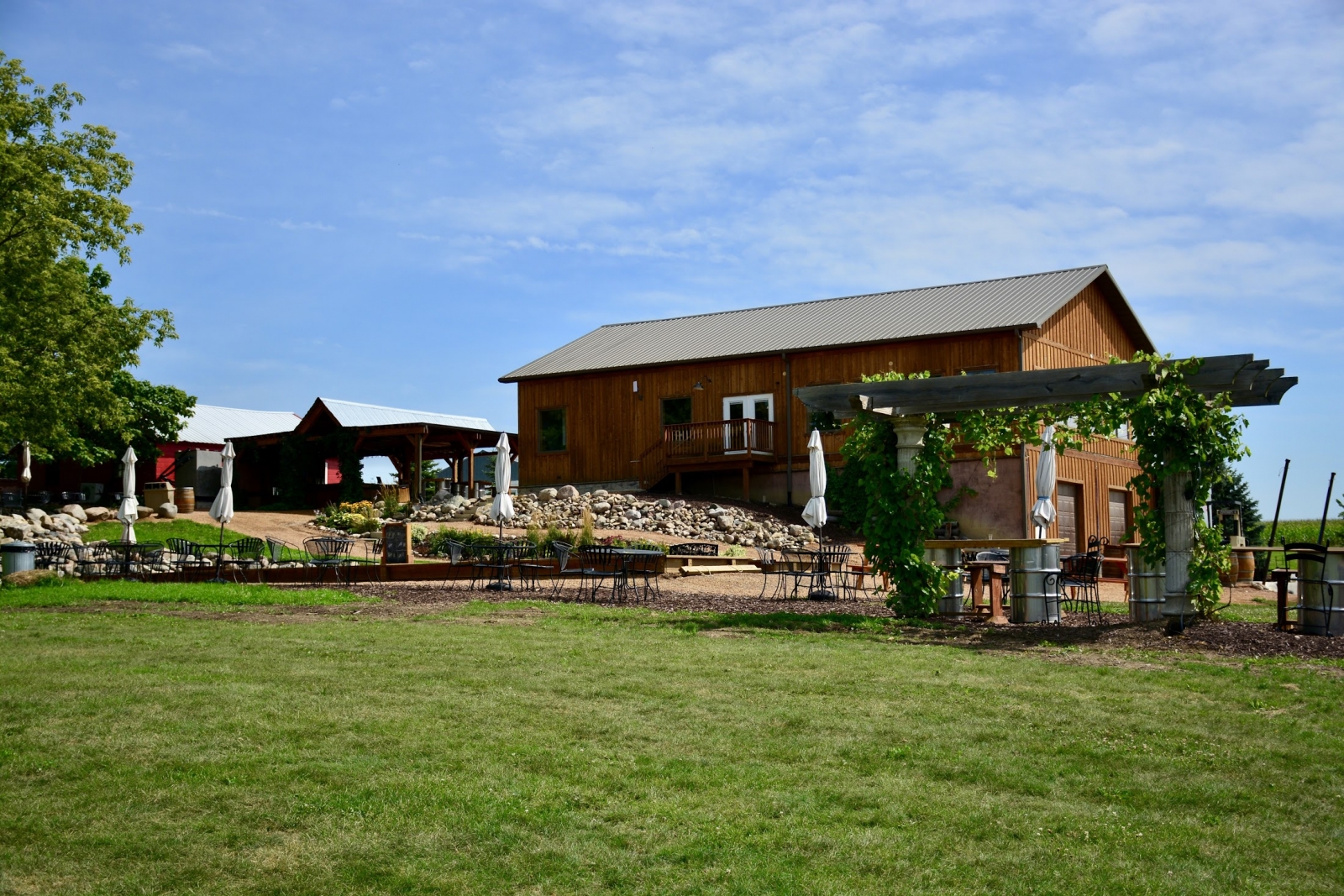 part of the grounds at Schrams vineyard
Facebook Comments