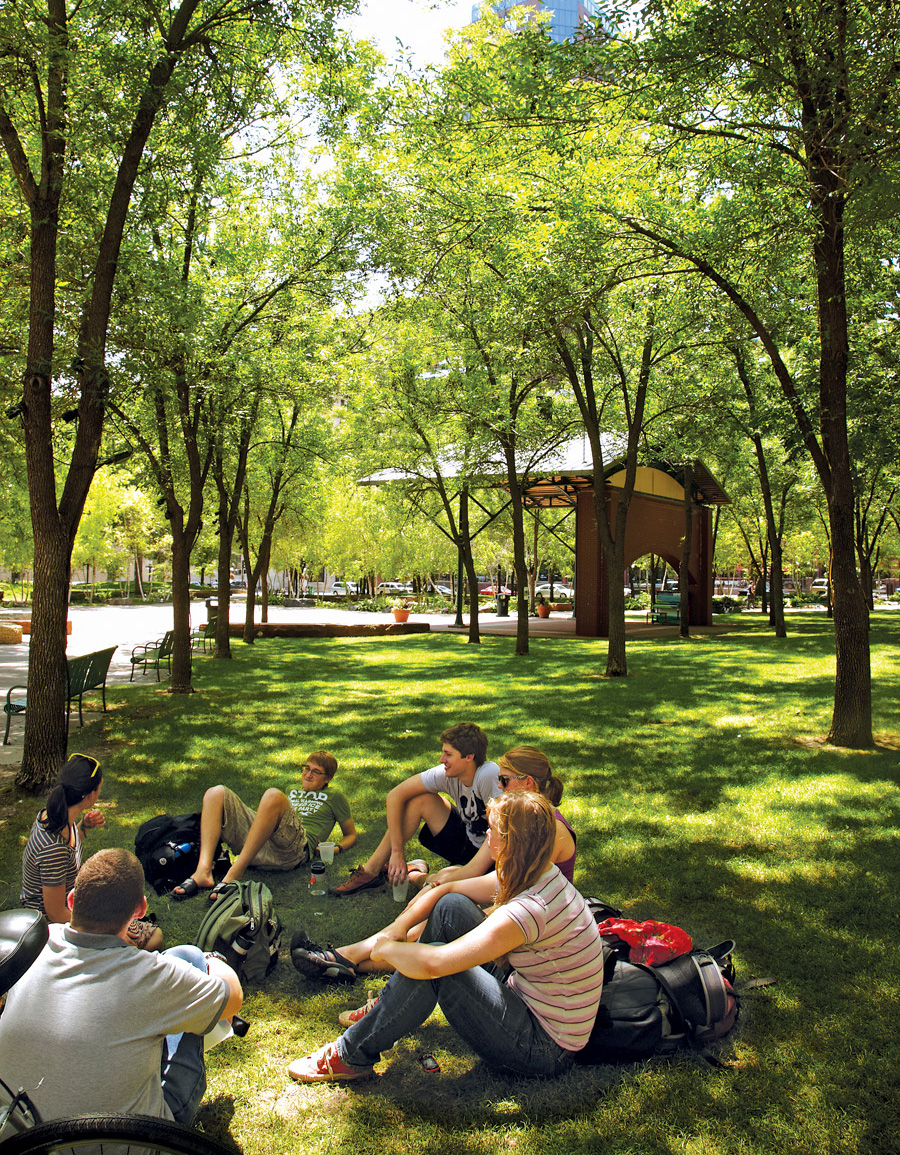 mears park by todd buchanan
Neighborhood Character
Nestled on the edge of downtown, historic Lowertown is to St. Paul what the Warehouse District was to Minneapolis: a riverboat site that once buzzed with manufacturing and rail activity before heading into a steady decline through the 20th century. Like its Minneapolis sister, the 'hood is hip again, thanks in large part to having gained national recognition as an up-and-coming area and receiving major grants from the Knight Foundation for revitalization. Today, it's taken on an artsy persona, being home to the annual St. Paul Art Crawl and several artists' studios.
The Classics
150 years ago, the St. Paul Farmer's Market opened as a year-round spot to pick up everything from locally grown grains to dairy products, with fresh produce available seasonally. The market inspired chef Lenny Russo to move his hyper-local fine-dining Heartland restaurant into the neighborhood in 2010, serving fresh fare from ingredients delivered by the farmers next door. Despite its growth, outside of busy market hours, Lowertown has a serene vibe, especially at the Mears Park gardens and the minimalist Tanpopo noodle shop, dishing up udon and soba in a sleek loft.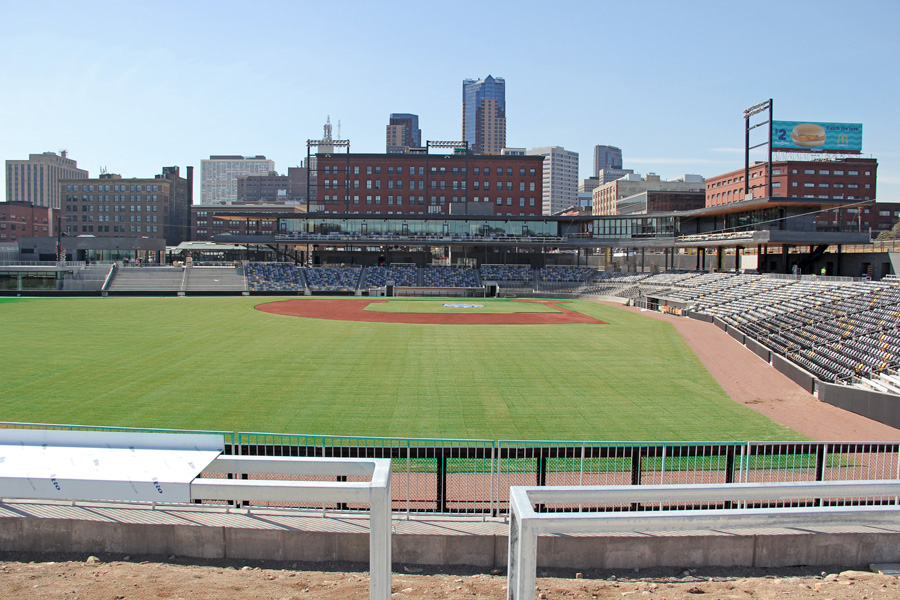 chs field courtesy the st. paul saints
New Arrivals
Last year's restoration of the Union Depot brought a major transportation hub to Lowertown, and on May 21, baseball fans will congregate there when the St. Paul Saints play the first game in their new stadium. For those looking to fuel up for a day of waving foam fingers, the Buttered Tin serves spins on classic brunch dishes with nostalgic house-made Twinkies for dessert. And Heartland will be getting a face-lift: Russo has added a gourmet ballpark menu to the restaurant's lounge (fancy cheese curds, bratwurst, and the like) and plans to transform the eatery's deli and market space into a wine bar, just in time for summer.
By the Numbers
Transit Score: 72
Diversity (non-white population): 30%
Rent Increase (2012–2013): +7%
---
Why Lowertown?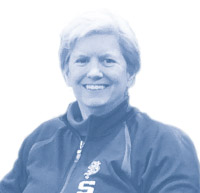 Annie Huidekoper, community partnerships & customer service for the st. paul saints
"We're all about being funky and irreverent, and the majority of the people I've interacted with here are very similar. Most Saints players are people who are hoping to have their careers continue beyond the Saints. Most Lowertown artists are looking to have their artwork discovered. They're both emerging. Every once in awhile, we have a star, and there are a lot of stars here in the Lowertown Arts District. There's just a really strong bond and a lot of connections between the two."
Discover More Best Neighborhoods in the Twin Cities:
Facebook Comments