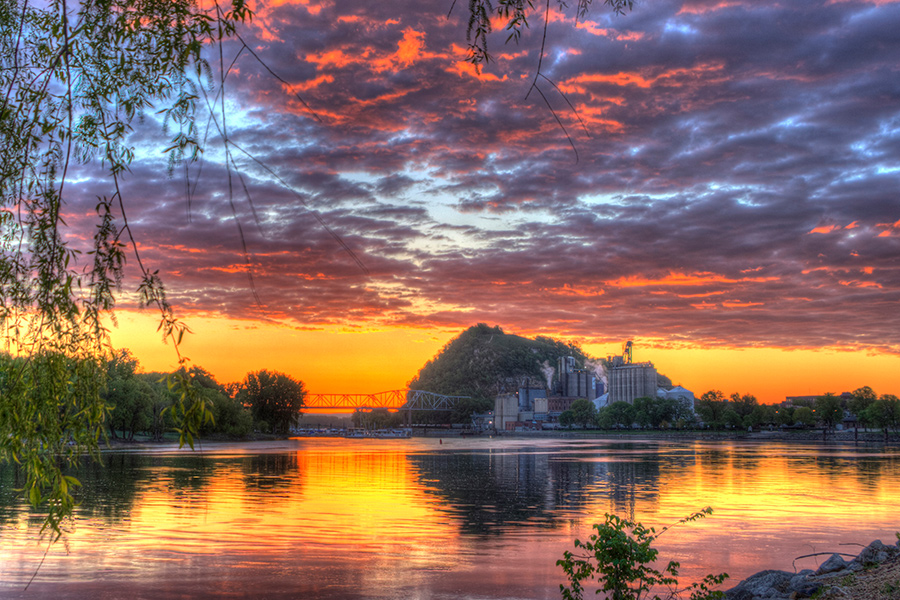 Road-tripping down the Minnesota portion of the Mississippi River is no small task—although with an adventurous spirit and the right amount of vacation time, it can be done. But what if you only have time for a weekend getaway? Or maybe even a day trip (with lots of music and, of course, snacks for the ride)?
There are a number of state parks, restaurants, historical attractions, and museums to visit along the Mississippi River, and below are just five of the best spots for Insta-worthy, "Just-look-at-that-view" photos.
Whether you snap a pic by the Headwaters Monument to mark the river's 2,552 mile journey to the Gulf of Mexico, camp along Lake Itasca, hike along the park's many trails, or canoe on the Mississippi River or Lake Itasca, you're sure to take some breath-taking photos and create some great summer memories while you're at it.
This is less of a one-stop destination and more of an alternate method of transportation to get where you're going or provide a joy ride on two wheels. Located slightly south of the Mississippi River, this bike system spans 25 miles over 800 acres and offers bike trails for all levels. Catch stunning views of the surrounding lakes as you bike along the system, pack a picnic, or even camp at the nearby Portsmouth campground.
Minneapolis and St. Paul have plenty of Mississippi River views. Besides checking out some local favorites—Minnehaha Falls and Mill City Museum are must-sees—also make a point to stop at the Upper and Lower St. Anthony falls on the Mississippi River. Visit the St. Anthony Falls Visitor Center and take a panoramic shot of the Upper St. Anthony Lock and Dam, the Stone Arch Bridge, and the surround Mill City District. For a cobble stone, tree-lined backdrop, visit St. Anthony Main just north of the river.
The 340-foot Barn Bluff in Red Wing gives some of the best views of the Mississippi River and the surrounding area. With several hiking trails to choose from and the quaint, red-bricked downtown of Red Wing just a walk away, plenty of photo opportunities await.
Barn Bluff isn't the only place to visit for Mississippi River views in southern Minnesota—Great River Bluffs State Park (3,067 acres) is known for its various scenic overlooks, all accessible by foot. Try the King's Bluff Nature Trail, which leads to a Mississippi overlook atop King's Bluff. Visitors can camp at one of the 31- camp sites, too.
For more restaurants, state parks, and attractions along the Mississippi River, take a look at our complete Mississippi River Adventure Guide.
Facebook Comments