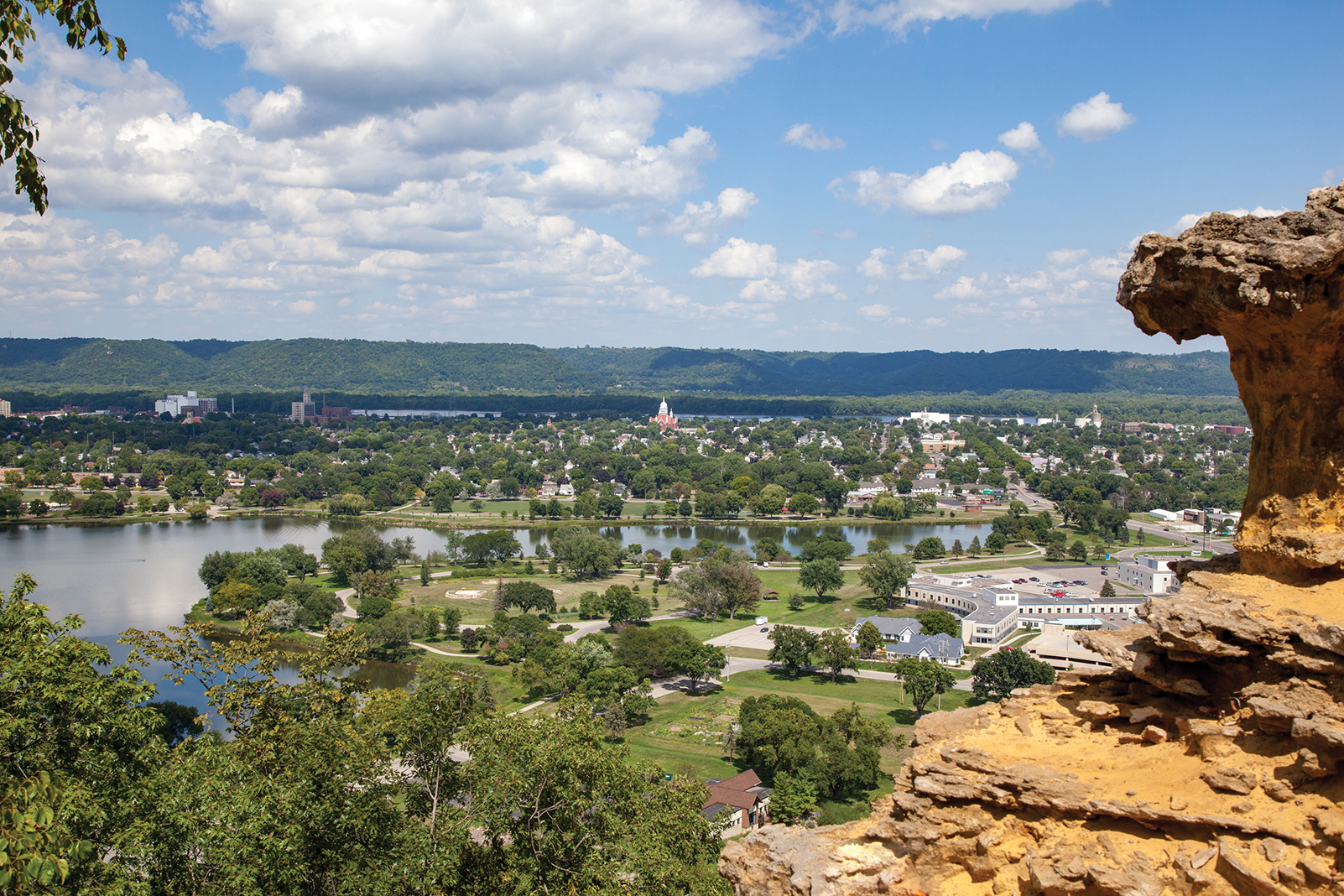 The Driftless Area is the unique geologic region of southeastern Minnesota, southwestern Wisconsin, and northeastern Iowa left unscraped by the glaciers of the last ice age. Minnesota calls the Driftless Area on its side of the Mississippi "Bluff Country."
Everybody knows what a bluff is. Wisconsin calls its side of the river "Coulee Country," but fewer know what a coulee is. An easy way to remember: You can't have coulees without bluffs. Coulees are the steep-sided valleys between the bluffs. They were carved eons ago by flowing water, so the term "coulee" comes from the French verb "couler," meaning "to flow."
Both Bluff Country and Coulee Country promise scenic beauty and unusual attractions. The names by which we mortals know the bluffs and coulees of this region are intriguing: Barn Bluff, Sugar Loaf Bluff, Irish Coulee. It's easy to imagine some are even haunted.
The Mississippi River bisects Bluff Country, and the nationally designated Great River Road byways are its arteries. In Minnesota, those are Highways 61 and 26 to the Iowa border. In Wisconsin, it's Highway 35 to the Illinois border.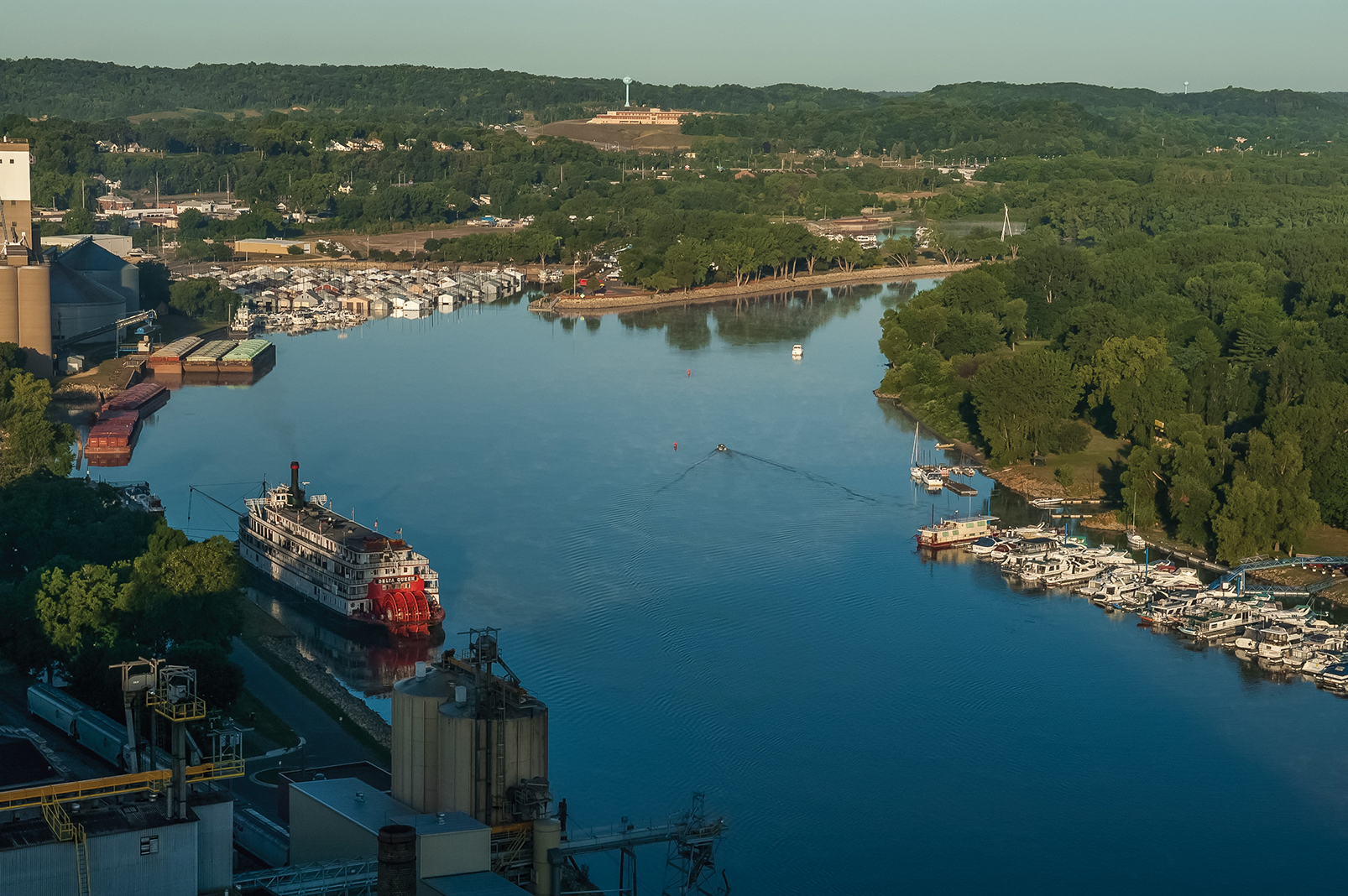 Barn Bluff
If you begin a weekend trek to Bluff Country early enough, Red Wing makes a perfect first stop. Barn Bluff is located on the southeast side of Red Wing, an hour south of the Twin Cities. A number of trails offer terrain rated from easy to moderate, but the trails to the summit require long stretches of uphill hiking, including stairs. The reward? Terrific views of both the Mississippi River bottoms and the city.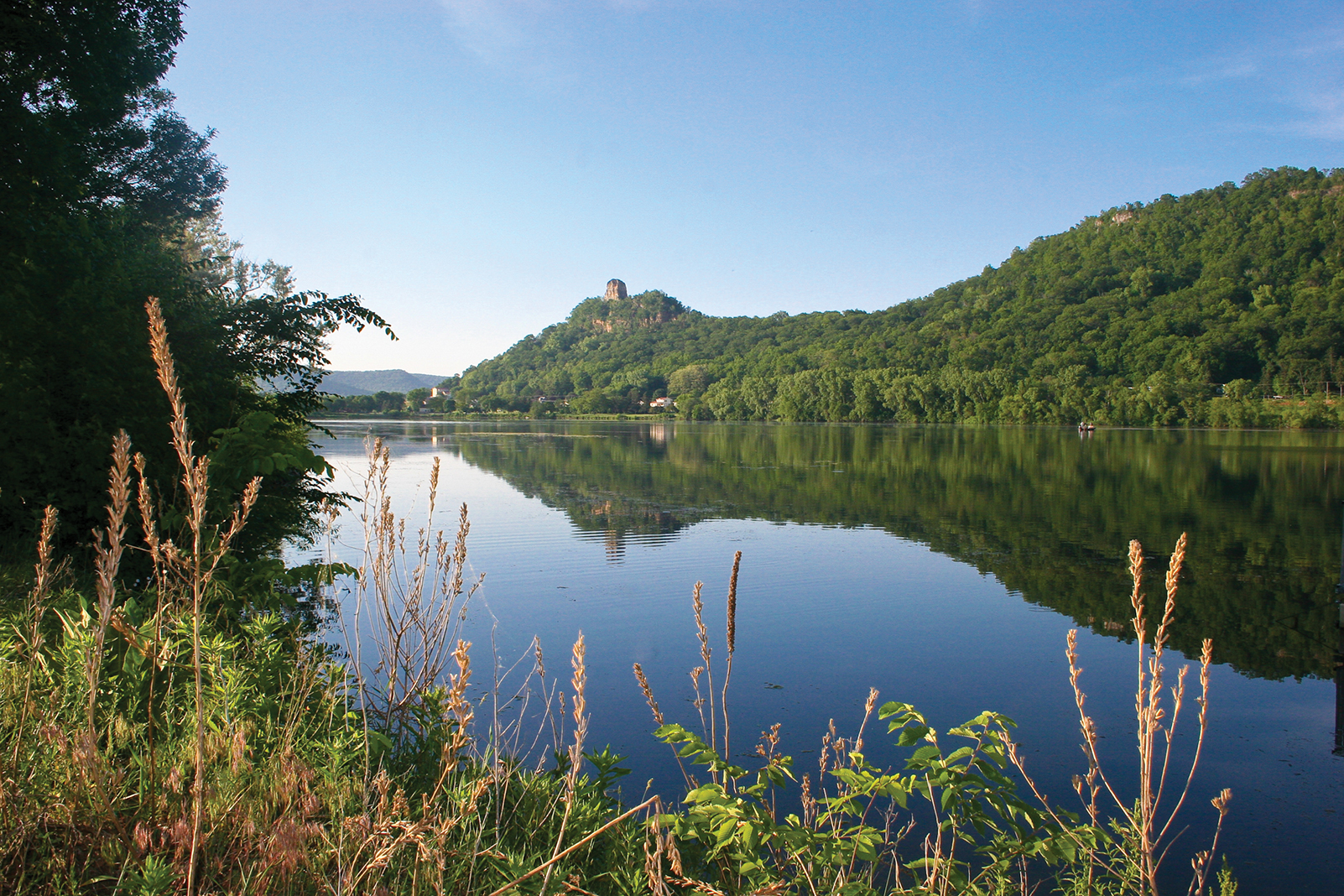 Sugar Loaf Bluff
Another hour down Highway 61, in Winona, is another great spot to enjoy urban bluff climbing. Sugar Loaf Bluff is locally famous, though it's the result of quarrying in the late 1800s rather than epochs of natural erosion. A public trail on the north side makes for a nice hour-long round trip, plenty of time to enjoy great views of the river town.
Bluff Country State Parks
Perhaps Minnesota's top Bluff Country attractions are the seven state parks scattered across it. While Whitewater State Park is one of the most popular in Minnesota's system, others in this region are gems in the rough. Carley State Park has terrific trout fishing, hiking, wildflowers, and birding. John A. Latsch State Park is for day use only but offers a hiking route typical of bluff country trekking. Though not as large as Whitewater, Great River Bluffs State Park is easily accessible, with incredible views that measure up to any you'll find in the state. Other Bluff Country parks worth exploring include Frontenac, Beaver Valley, and Mystery Cave.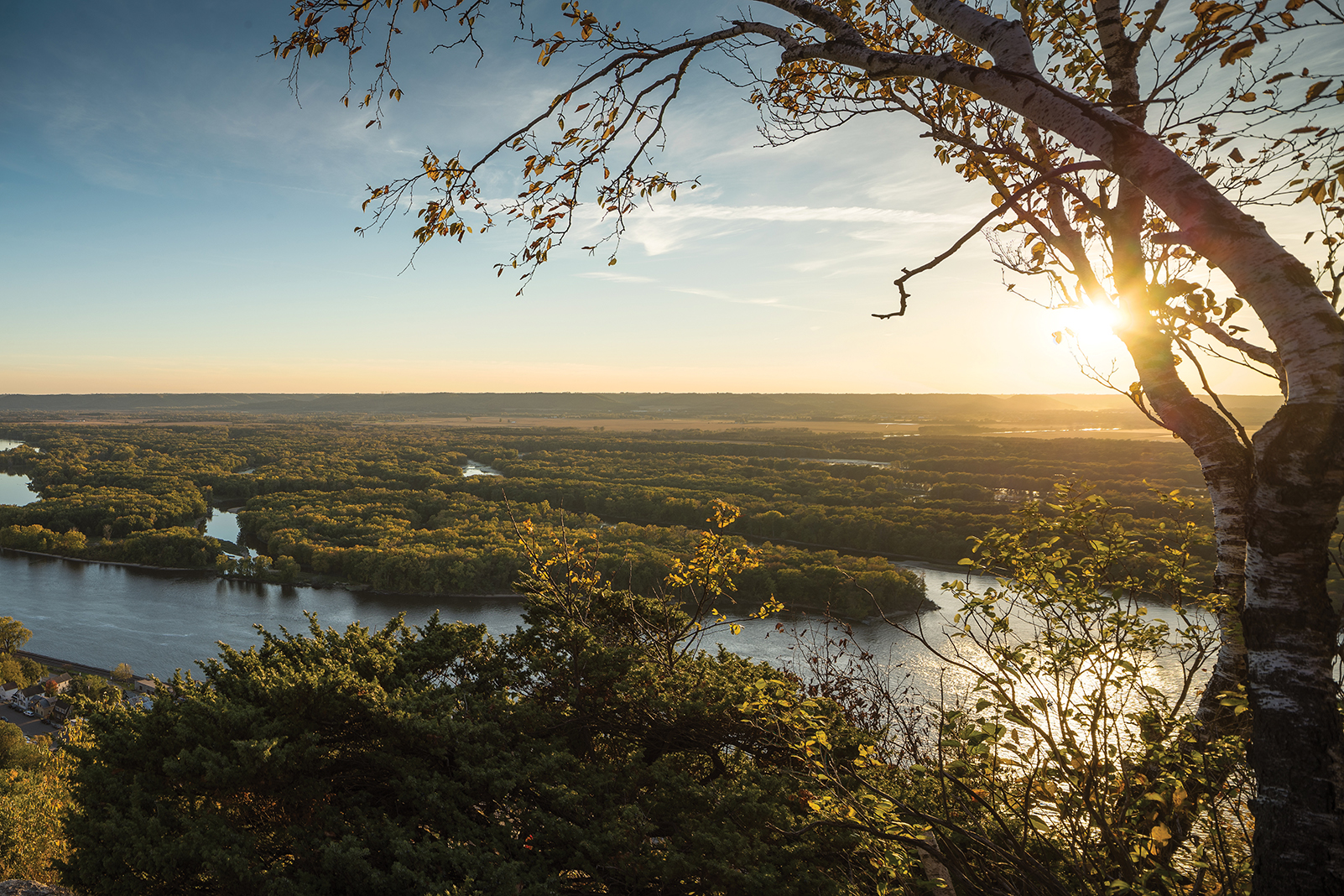 Coulee Country
On the Wisconsin side, two rural driving tours are packed with scenery and total immersion in what the locals call Coulee Country. The counties of La Crosse, Vernon, Monroe, Trempealeau, and Jackson make up the heart of the region. In pioneer days, coulees were isolating, so clusters of families who occupied them comprised a community.
Heading 15 miles east from La Crosse on I-90, take a right on county road C toward Barres Mills, then find your way out to Russlan and the Coulee State Experimental Forest. Or take a turn down Irish Coulee. This drive will help you understand Coulee Country life today and in generations past. Another scenic backroad that must be experienced if you want to claim you've really seen rural Wisconsin is a drive on Highway 93 from the Great River Road to Arcadia. Behold America's pastoral dairy land at its finest.
Only two things are required to discover the best of Bluff and Coulee Country. First, whether you drive it, boat it, hike it, or bike it—put on the miles. Second, don't be afraid to turn down a road not on your map.
Facebook Comments