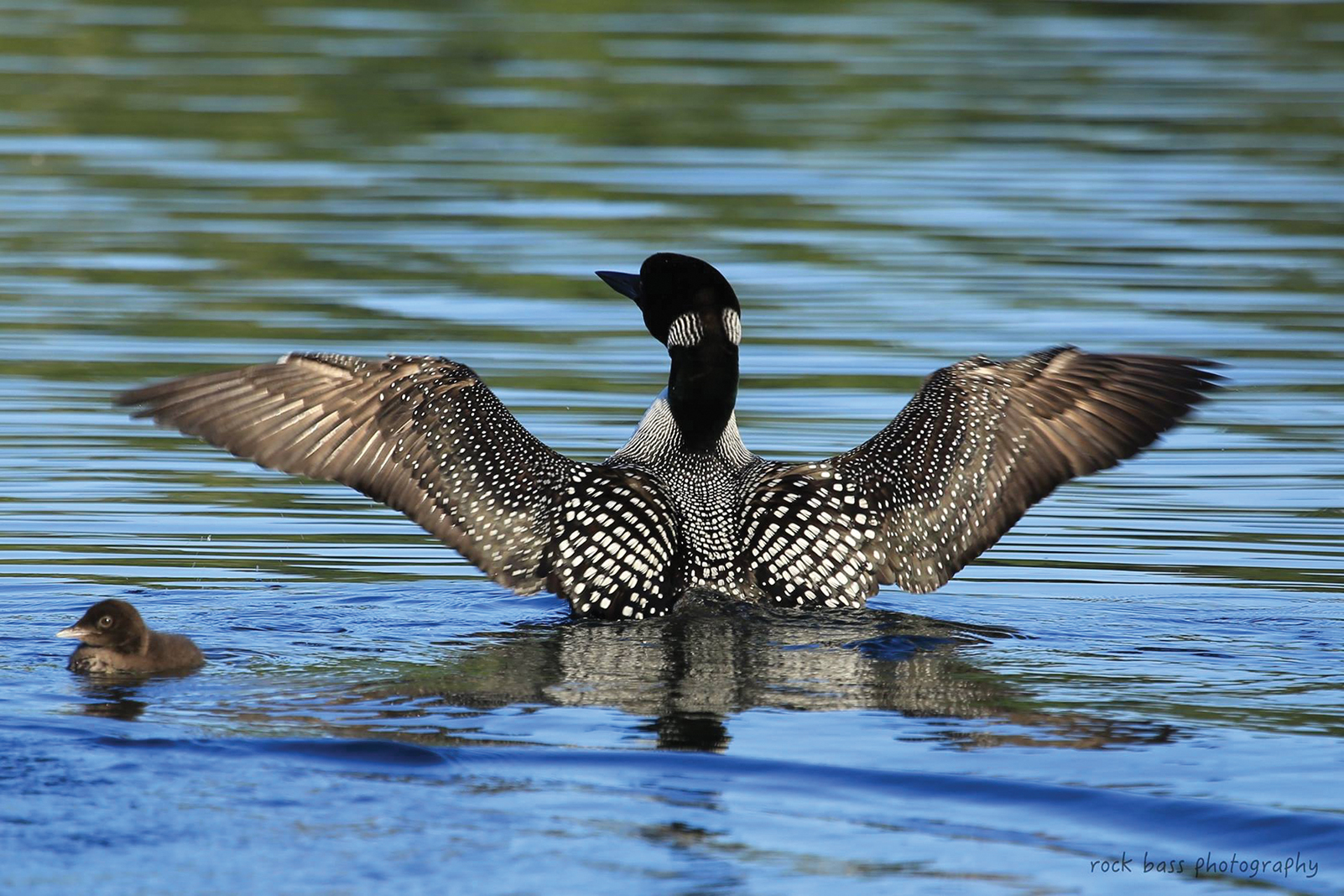 When a pandemic-induced pause began last March, many of us found new ways to pass the time outside—even if it was just to the backyard at first.
When Katie Koranda went from working three jobs to sitting still, she started looking out the window of her Richfield home. One day, she spotted a blue jay. It was so vibrant and so loud that she couldn't believe she hadn't seen it before.
From that moment, she was hooked. Online, she learned that blue jays, and all blue birds, aren't actually blue. They only appear to be due to a phenomenon called light scattering. She picked up field guides, bought her first pair of binoculars, and joined her local Audubon Society chapter. In a time of utter chaos, the birds helped her feel at peace.
"Learning the natural rhythm of birds was comforting," she says. "They come and they go and they come back again. It brought some stability while everything else was falling apart around me."
Koranda wasn't alone in her newfound hobby. In 2020, sales of birdseed, backyard feeders, birdhouses, and bird baths soared. The birding community also took up a social agenda after Christian Cooper was racially profiled while birding in New York City's Central Park. The resulting Black Birders Week, from May 31 to June 5, emerged with the goal of making the outdoors a safer and more welcoming place for people of color.
Where to Bird in and Around the Twin Cities
Once you've explored your backyard and immediate neighborhood, you may get the itch to discover what else is out there.
Wood Lake Nature Center in Richfield is a favorite for Koranda and Amy Simso Dean, an Audubon Chapter of Minneapolis board member who leads its equity and inclusion work. Simso Dean also recommends Coon Rapids Dam Regional Park, Fort Snelling State Park, and Carver Park Reserve in Victoria as metro-area hot spots. Statewide, Minnesota is home to 57 Important Bird Areas (IBAs), designated by the Audubon Society as providing essential habitat for one or more bird species.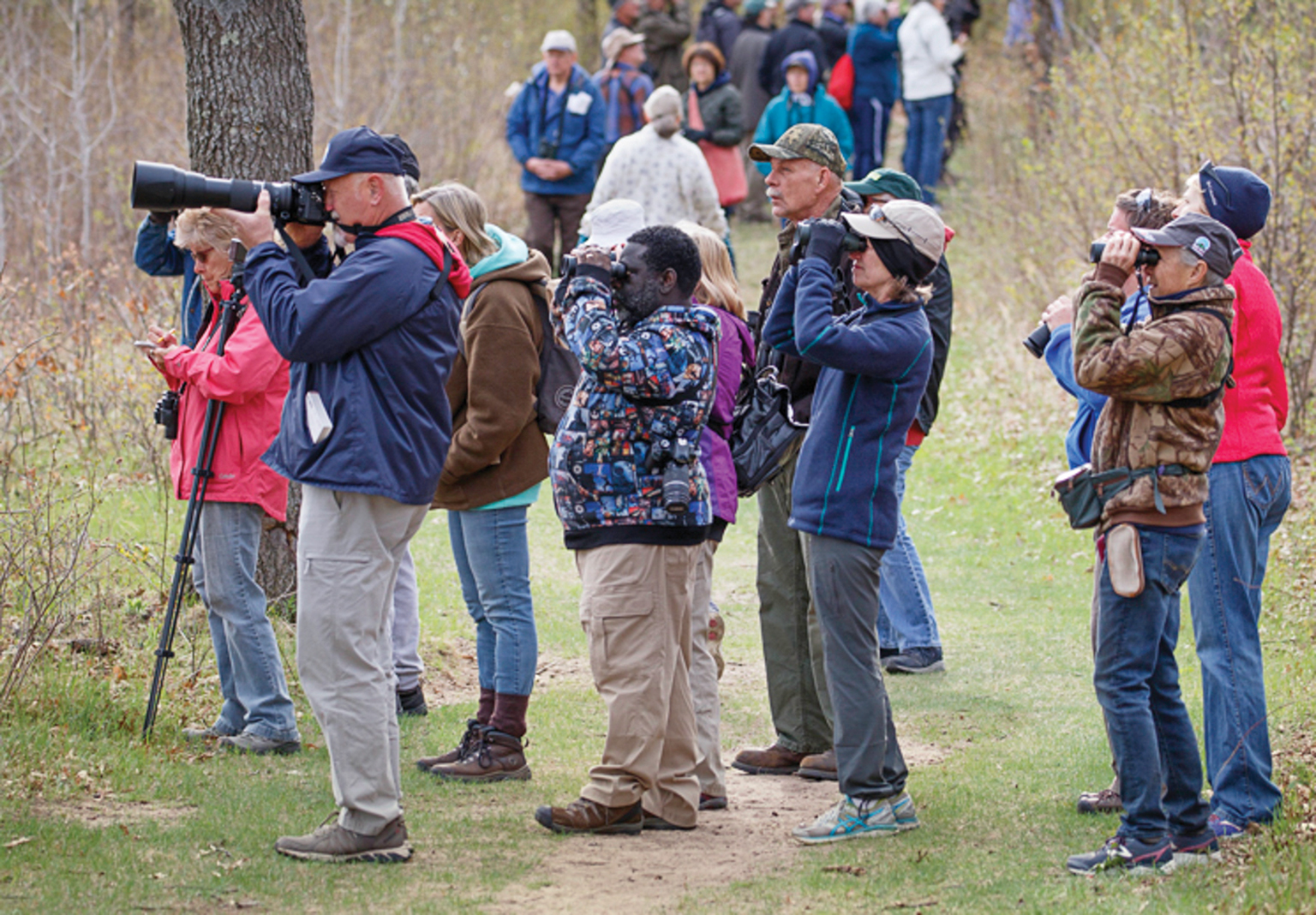 The Minnesota Valley National Wildlife Refuge in Bloomington welcomes over 200 species of birds annually. In the spring, common sightings include black-capped chickadees, great blue herons, bald eagles, and wood ducks, which feel right at home in the floodplain forests of the Minnesota River Valley. The refuge is beginner-friendly, with volunteer-led presentations, guided bird walks, and a handy species checklist.
Further north, the 30,700-acre Sherburne National Wildlife Refuge in Zimmerman is "a wild place" within reach of the Twin Cities, says visitor services manager Alaina Larkin. Well worth the 50-mile drive, much of the habitat is oak savanna—which once accounted for 10% of Minnesota's landscape, though less than 1% remains today. These areas are ideal for red-headed woodpeckers. The refuge's wetland and river habitats attract trumpeter swans, sandhill cranes, and an abundance of other waterbirds and songbirds.
How to Save the Birds
"Once you're interested in something, you start caring about it. Once you care about it, you want to protect it." This is Simso Dean's mantra, and with almost 3 billion fewer birds in North America than there were in 1970, it's never been more important. "Without humans speaking up for nature, it's just not going to be there."
Fortunately, there are many things we can do. Dave Netten, co-owner of the Bloomington-based All Seasons Wild Bird Store, cites research that shows birds that have access to backyard feeders are generally healthier, less prone to disease, and more successful at breeding. Introducing native plants and avoiding pesticides also make lawns more bird-friendly.
One of the simplest ways to protect birds is to observe them—and share what you see. Using the eBird app, you can report sightings to be reviewed and added to the Cornell Lab of Ornithology's database, which is used for research, conservation, and education around the world. Download the companion Merlin app (also made by Cornell, and named after a type of falcon) or the Audubon Bird Guide app to help identify birds.
Right now, the spring migration is about to begin, with bluebirds and wood ducks arriving in early March, followed by returning waterfowl such as mallards and ringnecks. April brings sandpipers, killdeer and other shorebirds, and May's chorus of colorful warblers and other songbirds ushers in warmer weather and brighter days.
Minnesota Bird Centers
Eagles, owls, and loons are among Minnesota's most celebrated birds, and soon, all three will have museums in their honor. At the National Eagle Center in Wabasha, visitors can get within a few feet of the center's three resident eagles, which live here because they can't survive in the wild. This part of the Mississippi River is a popular nesting place for wild eagles, which can often be seen just outside the center and at several riverside parks.
The International Owl Center in downtown Houston, Minnesota, is the only North American education center dedicated solely to owls. The center has plans to build a bigger facility at the Root River Trailhead adjacent to the Houston Nature Center. In the meantime, the center offers in-person and virtual programs with its four owl ambassadors, and its annual owl art contest draws thousands of entries from talented children worldwide.
It seems strange that our beloved state bird doesn't have its own museum, but that's about to change. Phase one of the National Loon Center kicks off this spring in Crosslake, beginning with a complete shoreline restoration and construction of a new boardwalk. Located on a U.S. Army Corps of Engineers campsite, the first outdoor exhibit—about the loon's unmistakable call—opens this spring. The center is slated for completion in 2024, but in the meantime, look for the pair of nesting loons that come here to lay eggs every spring.
Also, more than 460,000 users from all 50 states and 135 countries tuned in to watch the action on the DNR EagleCam last winter, with three eggs hatching right as the pandemic started getting serious in March. "People needed good news and something good to watch," notes Lori Naumann, information officer for the DNR's nongame wildlife program, which relies on donations to fund its work preserving and protecting Minnesota's wildlife. Sign up for the newsletter and watch this year's nest at mndnr.gov/eaglecam.
7 Ways to Help Birds at Home*
Make your windows safer with bird-friendly film or patterns
Keep house cats indoors
Replace your lawn with native plants
Avoid using pesticides
Drink shade-grown coffee
Use less plastic
Watch birds and share your findings
*Source: 3billionbirds.org
Read More: Why Winter Is a Great Time for Birding
Facebook Comments