In the Twin Cities, there's a record store for any musical mood you might be looking for—from vintage punk rock to trendy new arrivals. Spend an afternoon (or several) looking through the selections at any one of these treasured stores. With any luck, you'll find excellent tunes and great company among the avid music lovers, curious shoppers, and fans of vintage vinyl. Here are eight stores to visit in the area.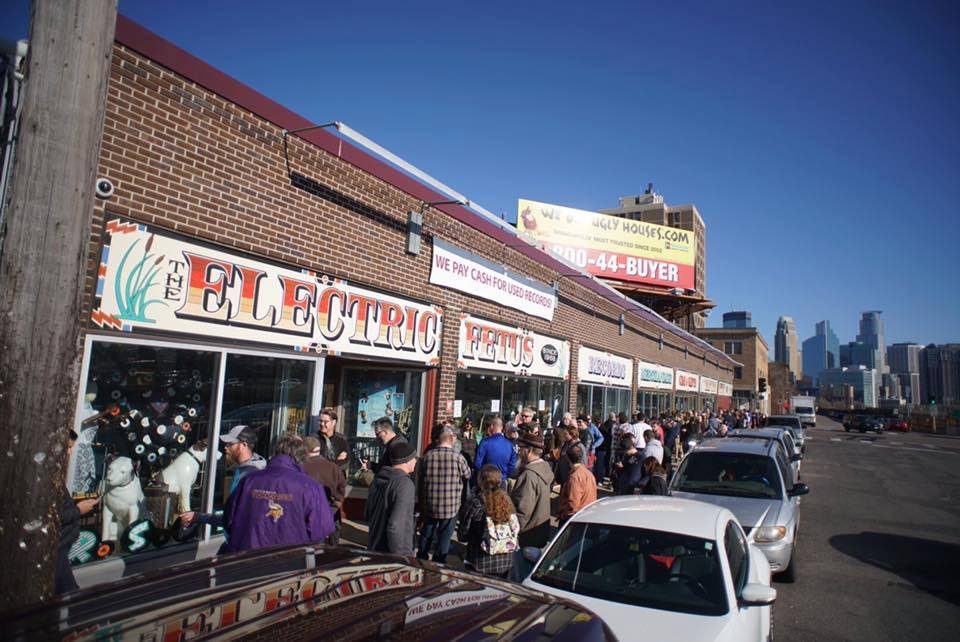 While no one really seems to remember where the name came from, this popular record store is now a staple of the Minneapolis music scene. Established in 1968 by four friends with a passion for vinyl, the Electric Fetus is now a hub for the local music community. With a large collection of new and used CDs, LPs, and DVDs, this record store offers a selection for everyone. 
2000 S. Fourth Ave., Minneapolis
Located in St. Paul, this destination for music fanatics has a wide selection of new and classic vinyl records for sale. Agharta Records has a cozy atmosphere and proudly features a discount "dig" room with affordable bargains on vinyl to look through. Shop for music-related merchandise while you're visiting this record store, including books and T-shirts. 
2512 University Ave. W., St. Paul
This establishment has been in operation since 1977, with music and movies in a variety of formats, including LPs, CDs, and cassette tapes. Know Name hosts in-store events throughout the year, including live music events, and has a large selection of incense as well. The store is open every day of the week, but you can also check out the Ebay store for unique items.
6009 Portland Ave. S., Minneapolis
With a slogan eulogizing the "last authentic music stores," this retail chain has everything you might need or want related to CDs and vinyl records—including artistic posters. Cheapo Discs has multiple locations around the Twin Cities, so you can choose from the stores in Minneapolis, Blaine, and St. Paul, with options to listen to used LP records before you buy.
2600 Nicollet Ave., Minneapolis; 71 Snelling Ave. N., St. Paul; 170 89th Ave. NE, Blaine
Roadrunner Records has been in business for around 30 years and has hosted in-store live music performances and big sales events. The store has moved to several locations over the years, with the most recent move in 2020—but the bright yellow exterior is hard to miss. Specializing in new and collectible vinyl records, this shop will also buy records that you'd like to sell. 
4534 Nicollet Ave. S., Minneapolis
Extreme Noise was founded in 1994 to help introduce more punk records to the Minneapolis area. This records institution is run and operated by passionate volunteers, with profits going back into the store and the local community dedicated to punk rock music. The store has a wide selection of punk music and hopes to continuously expand the offerings. 
407 W. Lake St., Minneapolis
If you're looking for vinyl records, then look no further. This record store is a vinyl exclusive shop, featuring both new releases and classic favorites. Barely Brothers also has a radio station and events, including live in-store performances and Friday night DJ sessions. Contributing writers supply reviews of records, sharing their favorites with in-depth insights.
783 Raymond Ave., St. Paul
Hymie's Records first opened its doors in 1988, with record collector Jim "Hymie" Peterson in charge. Although the record store has changed ownership several times since then, the business has maintained the tradition of providing a diverse vintage music selection featuring a variety of genres and formats. Hymie's Records hosts live music events and album releases as well. 
3820 E. Lake St., Minneapolis