They were famous and infamous, beloved and reviled. They were household names in Minnesota and beyond… and then they fell off the radar. Here's what happened next.
Don Shelby
TV news anchor and radio host
Retired from WCCO-TV and WCCO Radio in 2010. Advocates for environmental causes and the Washburn Center for Children, a mental health clinic newly expanded on Minneapolis' North Side. Finally has time to perform as his hero, Mark Twain.
Diablo Cody
Oscar-winning screenwriter
The former City Pages columnist and Juno scribe was hired to rewrite Sony's upcoming live-action Barbie comedy, to make it sassier—more "doodle that can't be un-did."
Jack Jablonski 
St. Louis Park teen paralyzed in a junior varsity hockey game in 2011
Affable as ever in his second year at the University of Southern California, and refreshingly straightforward: He announced his return home last summer by tweeting, "I need a girlfriend."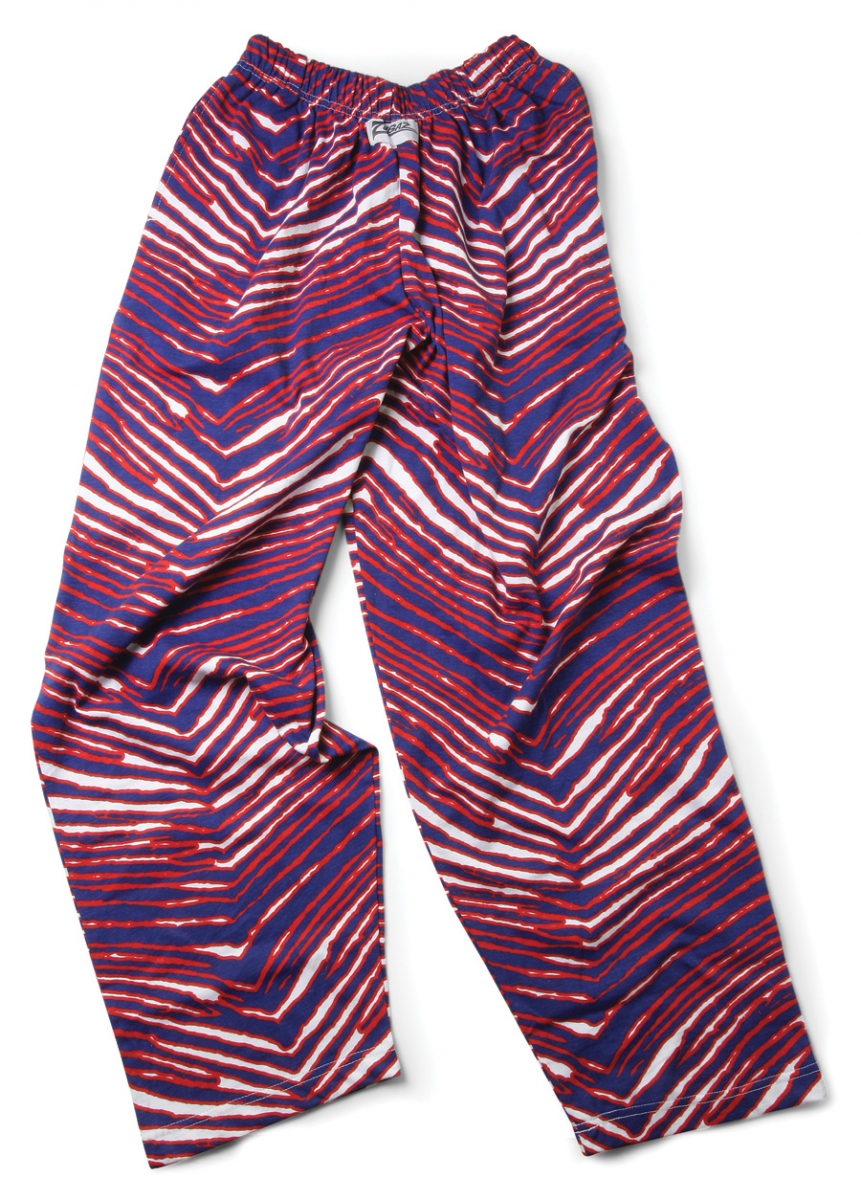 Zubaz Pants
They debuted in the late 1980s as forgiving gym garb for thick-thighed men, designed by two Minnesota bodybuilders, Dan Stock and Bob Truax. By the time the Super Bowl was held in Minneapolis, in 1992, the baggy zebra-print pants were ubiquitous, synonymous with fashion-senseless fans of every, er, stripe. The backlash was immediate. Zubaz were voted the third "worst thing to happen in sports" in a 1993 survey in Inside Sports magazine. The company soon went bankrupt, in 1996. Stock and Truax had sold their shares by then, but recently reacquired the brand and have revived it with playful irony—their slogan is "Embrace the Awesome."
Jon Grunseth 
Politician 
He was a handsome, rising Republican and a lock for the Minnesota governor's mansion in 1990 when the Star Tribune—three weeks before the election—reported allegations that, eight years earlier, he had swam naked in his pool with his teenage daughter and her friends. Then, nine days before the voting, the newspaper reported that he had been carrying on an affair. He dropped out of the race, soon moved to Australia, and opened an enormous cherry orchard.
Pat Miles 
TV news anchor and radio host
Retired from KARE-11 in 2000 and WCCO Radio in 2006. Shuttles between Minnesota and Arizona. Don Shelby officiated her eldest daughter's wedding at the Minikahda Club in 2014.
Dave Pirner
Soul Asylum frontman 
He's lived in New Orleans with his wife and son for years and today, at 51, he continues to tour with Soul Asylum as its only original member. He recently crowd-funded a new album, and the $175 option rewarded donors with the hand-written lyrics to any one of his songs. The requests, at last count, were largely for "Runaway Train," a fond reminder of Soul Asylum's 1990s heyday when Pirner was making cameos in Reality Bites (alongside his then-sweetheart Winona Ryder).
Dave Kapell
Inventor of Magnetic Poetry
For a time in the mid-1990s, every trip to the refrigerator was a creative experience. Magnetic Poetry was ubiquitous, the mix-and-match words inspiring spur-of-the-moment sonnets. Even the poet laureate of the United States was a fan. 
Dave Kapell, then an aspiring Minneapolis musician-songwriter, says the invention came to him during a period of writer's block, when he'd cut out words from magazines and arrange them into lyrics. He had allergies, though, and a sneeze would send his lyrics flying. The magnet idea stabilized his songwriting and his luck. When Magnetic Poetry took off, he plowed the proceeds into his musical career and also collected instruments—he has some 70 ukeleles at his home.
He also worked the business, determined not to be a one-hit wonder. He came out with variations every year—half a dozen or more—and several have stuck: an erotic-word version, a zombie-themed set. Twenty years in, he's sold more than three million kits. "It's not a pet rock," he told the Wall Street Journal. "It actually has utility."
Stainless-steel fridges and texting have recently quashed sales—Facebook is the new fridge and autocorrect is the new serendipitous poetry. But Kapell isn't about to give up the best job he's ever had, instead chasing ever more fleeting memes. Among the latest themes for kits: bacon and beards.
Dahm triplets
Playboy centerfolds 
Erica, Jaclyn, and Nicole Dahm—identical blond sisters from Jordan—were attending the University of Minnesota in 1998 when they became three of the most popular models ever to appear in Playboy. They've since spun that fame in remarkably wholesome directions, starting a bakery and filming workout videos for new moms. One (and only one) married Dr. Phil's son Jay. Now all three are regulars on Dr. Phil's hit spin-off The Doctors, sharing insights on childrearing.
Arthur Phillips
Best-selling novelist, five-time Jeopardy champ
Hailed as "one of the best writers in America" in 2007, when his novel Angelica came out, the Minneapolis native turned Brooklynite is now writing for the Netflix series Bloodline. His literary chops have helped the show earn two Emmy nominations as one of TV's most compelling thrillers, with New York magazine affectionately calling one of his episodes "a master class in crazy."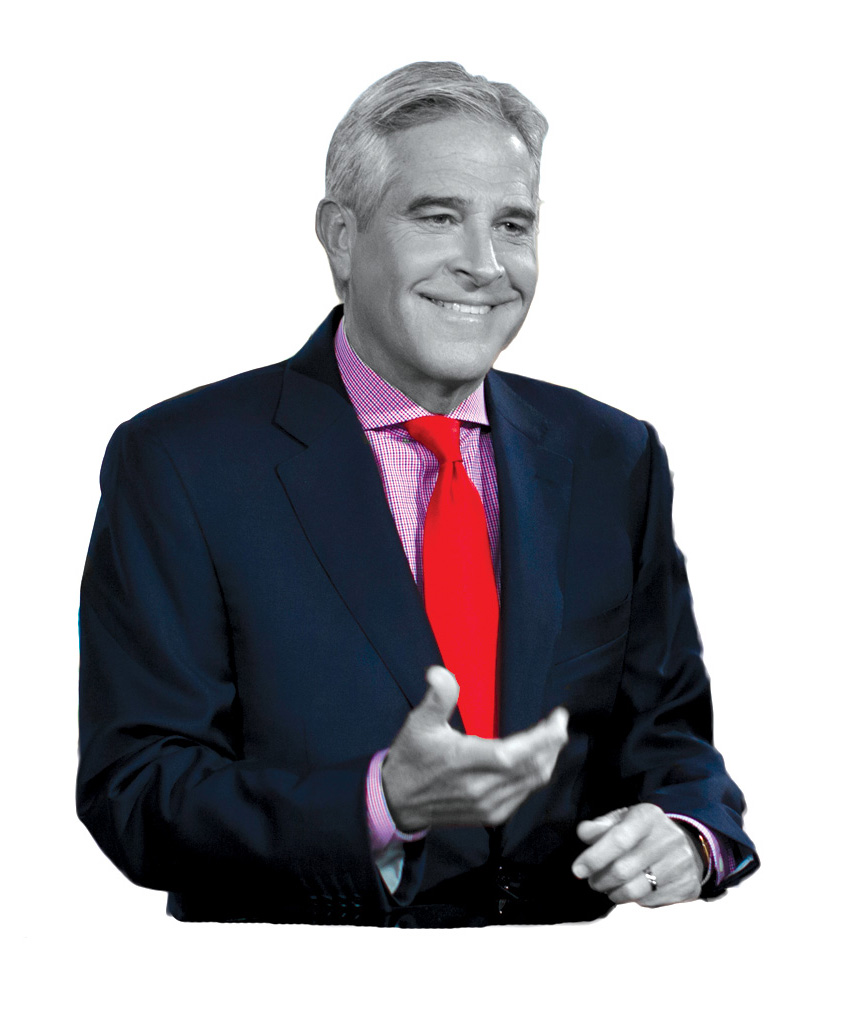 Paul Magers
Anchorman
He was the dean, if not the Don, of Twin Cities anchormen when he left for KCBS in Los Angeles in 2004. He's still there at 61, almost entirely silver-haired but not so old that he can't dance. Last spring he busted some moves while exiting the set at the end of the news, and a clip of this turned up on Jimmy Kimmel Live. "Did a swarm of bees fly up his pants?" Kimmel teased. Nope, Magers is just quirky fun like that—and still missed in Minnesota for it.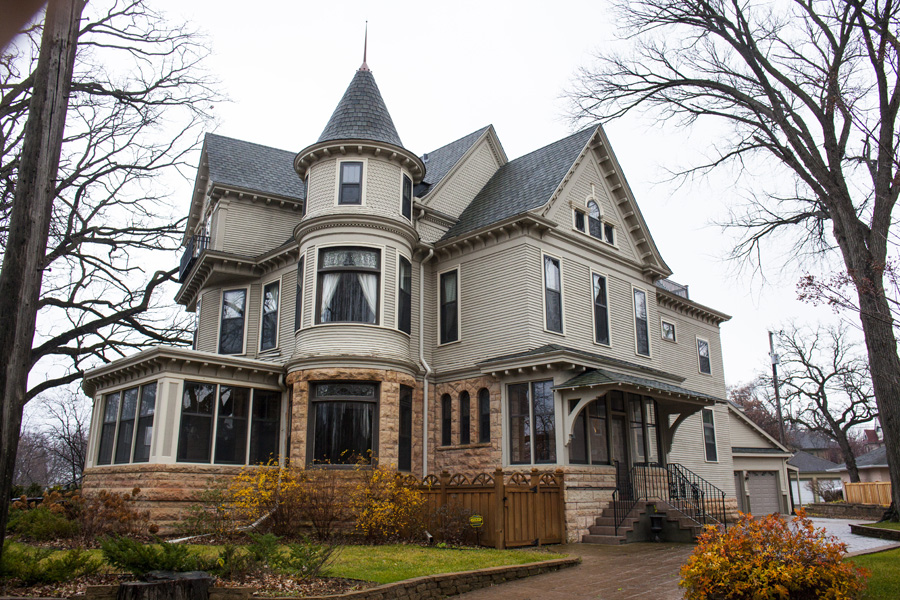 The Mary Tyler Moore house
Home to TV's most famous Minneapolis single
The Kenwood home that served as the setting for Mary Tyler Moore's TV apartment once attracted up to 30 tour buses a day, according to Evan Maurer, a former director of the Minneapolis Institute of Art who unwittingly bought the house in its fishbowl prime. He called it "Minnesota's version of Graceland." Maurer and the hordes have since moved on. In fact the current owners of the elegant Victorian wouldn't mind a little more attention—they've been trying to sell it since 2012. (They paid $2.8 million for the house in 2007; it was recently listed at $1.9 million.) Fans still make pilgrimages, though, and Twin Cities Tours runs a Mary Tyler Moore–themed excursion past the landmark.
Tom McElligott
The original Don Draper 
He co-founded Fallon McElligott Rice (now just Fallon) in 1981 and quickly became a revered copywriter, making a fortune while helping Minneapolis become a capital of creative advertising. But a dozen years later, at 47, McElligott disappeared, sparking one of the ad world's most persistent mysteries—several online tributes now claim he's dead. Not so: It appears he simply cashed in his chips and has been living on and off in Hawaii, briefly resurfacing to teach at MCAD in 2005, a long retirement out of the spotlight.
Apollonia Kotero
Prince's muse in Purple Rain 
Still single. Still someone you'd like to have on the back of your purple motorcycle.
Jessica Hopper
Music journalist, original Riot Grrrl
"Jessica Hopper was on her way to photography class at her Minneapolis high school last month when she saw it: splashed across her locker was a crude obscenity scrawled in purple magic marker." So begins the 1992 Newsweek story "Revolution, Girl Style" that plunged the Riot Grrrl punk-feminist movement into the mainstream. 
Hopper was 16. She was publishing a popular music fanzine called Hit It or Quit It, corresponding with Courtney Love, and spreading the Riot Grrrls' angry rejection of feminine stereotypes. But when the Newsweek piece came out, she was accused of betraying the underground movement by "speaking out of turn."
She graduated from the Minnesota Center for Arts Education (now the Perpich Center), moved to Chicago, and has been there ever since. She was an editor for Pitchfork, the music magazine, until last fall when she left to work on a follow-up to her 2015 book, The First Collection of Criticism by a Living Female Rock Critic. 
The Newsweek "betrayal" has faded. "I'm cool with all those people now who were alleging that," she says. More girls were introduced to feminism, empowered by women-led bands they might otherwise have missed. "It didn't turn out to be the horrible thing they thought it would." 
Abby and Brittany Hensel
Conjoined twins, reality-TV stars
They are the rarest of humans: the only known adult conjoined twins in the U.S. right now. But since their TLC show ended more than three years ago, they've led surprisingly normal lives. As Miss Abby and Miss Brittany they've been teaching—together, of course—in a Mounds View elementary school.
Frank Gehry's "Standing Glass Fish"
The sculpture that got away
It had been leaping from the pond in the Cowles Conservatory since 1998. Last summer, the fish landed at the Weisman Art Museum, also designed by Gehry. Temporarily, the Walker Art Center says, while it renovates the conservatory and surrounding sculpture garden. On long-term loan, the Weisman says, "a fitting next chapter in our story."
Twister
"The Game That TiesYou Up in Knots"
It was also called "sex in a box," decried as a suburban excuse for physically intertwining with strangers. But the polka-dot phenomenon, born in Minnesota, outlasted its initial 1960s notoriety and the sexual revolution. The game once considered too hot for the Sears catalog is now sold everywhere from Target to Mills Fleet Farm, and last year was inducted in the National Toy Hall of Fame.
Tom Petters 
Mastermind of the biggest Ponzi scheme in Minnesota history
In prison until he's 103 (2060).
Frank Sonntag
First director of the Cowles Center for Dance and the Performing Arts 
When he resigned from the Cowles in 2011, just 10 months into the job during the center's inaugural season, the outspoken East Coaster dropped a line that became a rallying cry for proud Minnesotans: "After spending most of my professional life in New York, I don't feel Minnesota culture is one I'm well-suited for." He landed with much anticipation as the executive director of the Chicago Human Rhythm Project, a major dance ensemble—then left after just a few months. His LinkedIn profile doesn't mention this, instead stretching his tenure at the Cowles to a year and seven months.
Josh Hartnett
Actor
Last summer, he sold the Lake of the Isles home he'd owned since 2002, for $2.3 million, saying he wasn't spending much time there—he's been a regular on Showtime's steampunk cable series Penny Dreadful.
The Wellstone brothers
Political heirs
The sons of Senator Paul Wellstone co-founded the progressive training group Wellstone Action, based in St. Paul, and then left the Minnesota spotlight for quieter lives: Dave to northern California, Mark to Colorado. Dave returned in 2012, moving into a duplex in St. Paul. He's since worked with the Hazelden Foundation to publish a memoir about coping, launched a mental-health non-profit with meteorologist Ken Barlow, and pushed the Obama administration to cement into law his father's signature legislation requiring mental-health and addiction benefits on par with medical coverage.
Barbara Carlson
Radio host, hot-tub aficionado
In the mid-1990s, the former Minneapolis City Councilwoman had the No. 1 radio talk show in the Twin Cities, conducting all of her interviews—with top politicians, business leaders, and celebrities—in the hot tub behind her Kenwood condo. (Her ex-husband Arne, the governor of Minnesota at the time, was among the few power brokers who turned her down.) She's been off the air for years now, and the Edina home she moved to in 2005 was foreclosed on a little more than a year ago. A former colleague reports that she's hanging tough—"She's on this side of the dirt, bless her heart"—and she still counts much of the media and political elite among her friends and fans.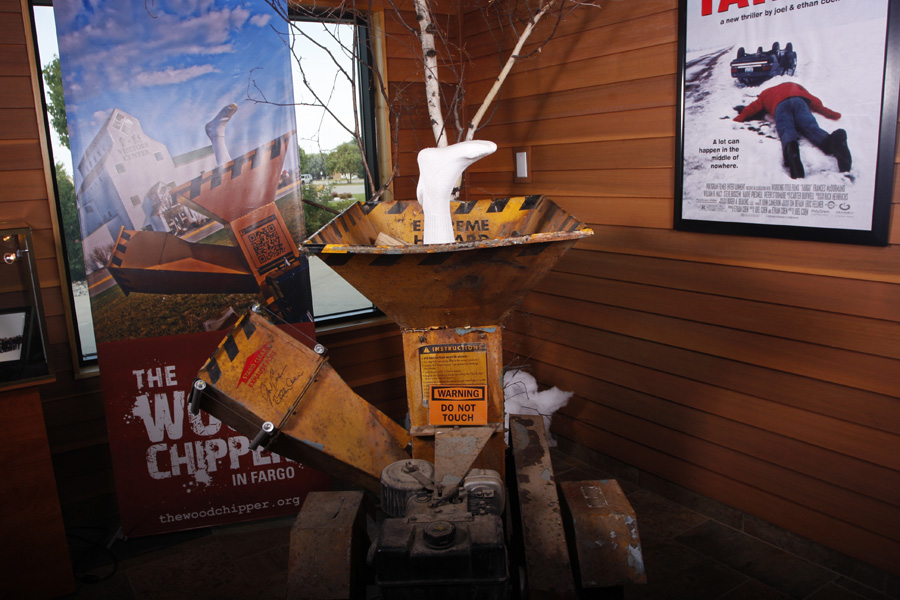 The Fargo locations
Minnesota's most famous film backdrops
Twenty years on, the buildings where the Coen brothers filmed Fargo are almost all gone. The retro bar (King of Clubs) in northeast Minneapolis, where Jerry meets the kidnappers, was razed and replaced by a home for people with HIV. The Embers in St. Louis Park, where Jerry meets with his irate father-in-law, is now a DaVita Dialysis. Yet some key sites remain: the Hitching Post Motel, where Jerry was arrested, is still a homey respite in Forest Lake. Stockmen's Truck Stop in South St. Paul, restyled for shooting as the Blue Ox Motel, is still a greasy spoon. The iconic wood chipper, by the way, is now parked in the Fargo-Moorhead Visitors Bureau.
Denny Hecker
Car dealer, serial spouse, fraud
In prison until he's 68 (2021).
Christi Rowan
Married Denny Hecker in jail
Filed for divorce last winter after Hecker began accusing her of adultery and spamming her with hateful emails, to the point that she sought a restraining order—an unfortunate thing to need for somebody already behind bars. Out of prison herself now for five years, she's a legal assistant at a Minneapolis law firm, does photography in her spare time, and tends to her two kids. "Time has flown for us," says Rowan, ever the optimist, "with many beautiful doors opening."
Brad Dunlap
Murder suspect 
Everything seemed to add up. When Dunlap's wife was found dead in the trunk of her Toyota Celica outside the Lake Street Kmart in 1996, he was found to have recently taken out a million-dollar insurance policy on her. There was blood in the garage where the car was kept. His insurance company even initially refused to pay because foul play was presumed. But Dunlap was never charged. He moved to Arizona, remarried, and is now in the insurance business.
Loni Anderson
The '70s sitcom star 
She was the uber-actress of late 1970s television—cute, smart, funny—and married the decade's uber-actor, Burt Reynolds, in 1988 after a long courtship. "I feel like Cinderella," the Roseville native said, "I married Prince Charming." It's been a tabloid spectacle ever since: a five-year marriage followed by a 22-year divorce that ended only this past fall, when Reynolds finally paid off the settlement. At 70, Anderson seems sweetly good-natured about it all, auctioning off everything Reynolds bought for her—including her wedding dress—while remaining a fixture of benefits and TV mini-series.
Quibilah Shabazz
Malcolm X's daughter
The 1960s didn't really end until 1995, in Minnesota. Shabazz was living in Minneapolis at the time and was tried for plotting to kill Louis Farrakhan in revenge for her father's 1965 assassination. A plea deal let her go. Despite numerous tragedies—her son set his grandmother's apartment on fire, killing her, then was himself killed in 2013 in Mexico City—she has persevered, working as a massage therapist in upstate New York and helping immortalize poet Maya Angelou (a family friend) on a United States postal stamp last year.
Rollerblades
Wheels of fortune
Scott Olson designed the Rollerblade prototypes in his parents' Bloomington basement while still a teenager, and the in-line skating craze of the 1990s made him rich if not famous. Sales have since plummeted, with the New York Times recently calling in-line skates the "fanny packs of footwear." But Olson, who cashed out long ago, has recently found fame as an entrepreneurial guru. His story and innovations were featured in last summer's Leonardo da Vinci exhibition at the Minneapolis Institute of Art.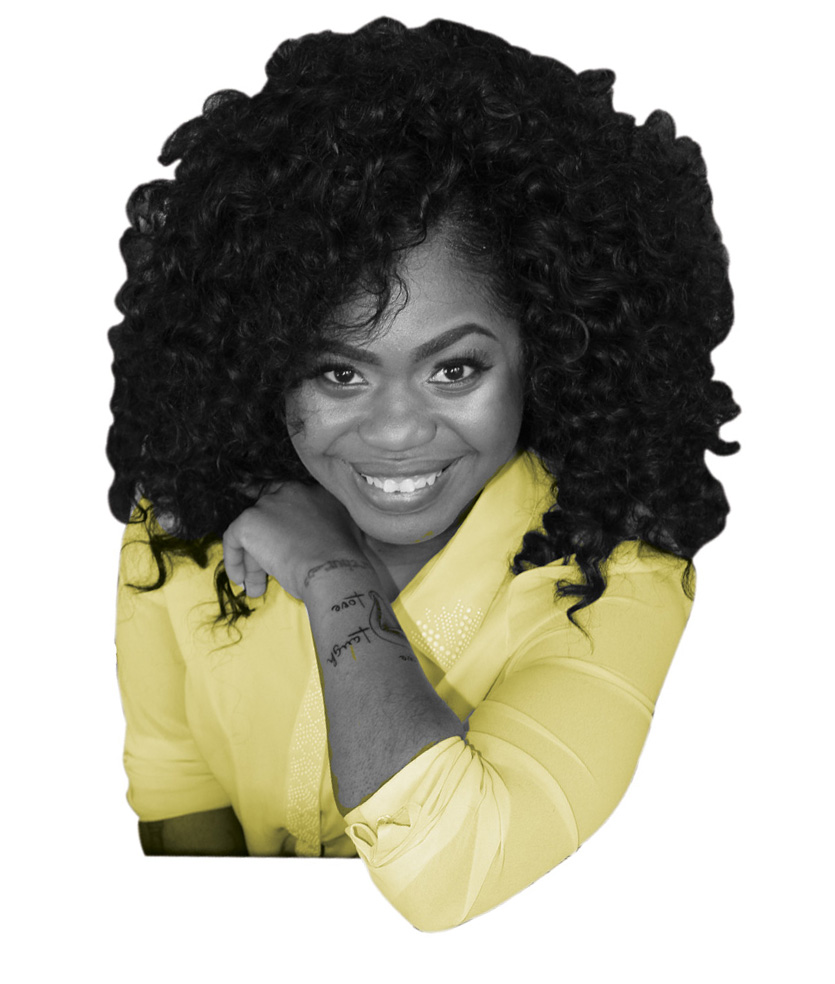 Paris Bennett
Fifth-place finisher on American Idol
Minnesota's most accomplished reality show contestant was a fan favorite during Idol's fifth season, in 2006, and quickly capitalized with a couple albums. She now has a daughter, Egypt, and recently performed around the Twin Cities in tribute shows—to Purple Rain in 2014 and to Aretha Franklin in 2015. 
The Rembrandts
Danny Wilde and Phil Solem, the guys behind the Friends theme song
Wilde and Solem were already music-industry veterans in Minneapolis and Los Angeles when, as the Rembrandts, they were tapped to write the opening music for a quirky new TV show called Friends. When the show took off, in 1994, they fleshed out the tune into a full-fledged song, "I'll Be There for You." Tired of touring behind a TV jingle, they split in 1997, and Solem (a Duluth native) returned to Minneapolis, though they've continued to perform together on occasion, most recently with fellow '90s hitmakers the Gin Blossoms. And yes, they've made a fortune—once estimated at around $4.5 million—on that one tune.
Norm Coleman
Former senator
Coleman has followed the well-trodden path from politician to powerful lobbyist, helping stoke opposition to President Obama's nuclear deal with Iran. He's also become a top Republican fundraiser—"Had Mitt Romney been president, I probably could have been ambassador to the U.N.," he recently bragged to the Star Tribune. Though frequently questioned about potential campaign finance violations, nothing has stuck.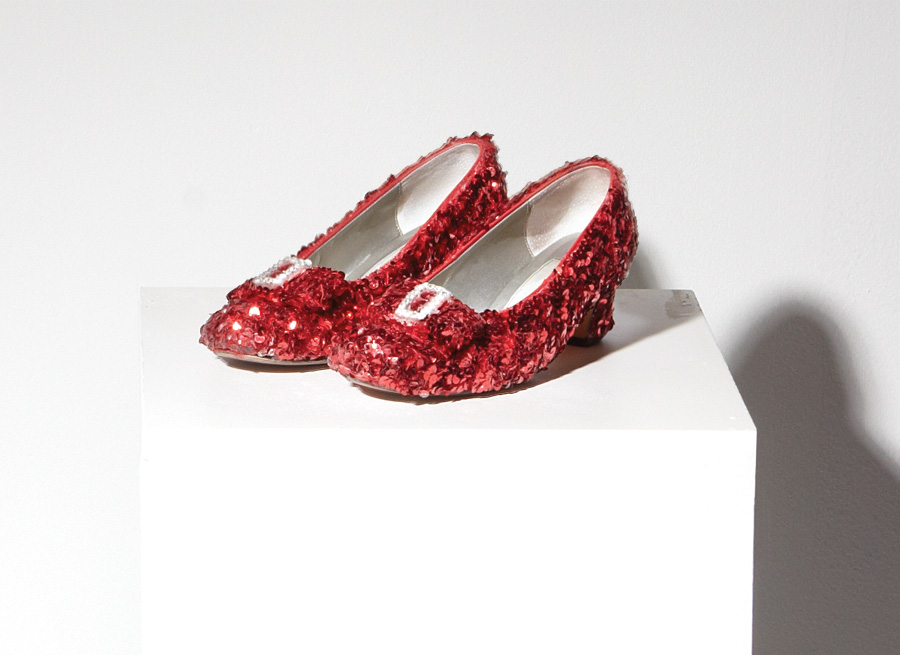 The stolen ruby slippers 
Minnesota's most-wanted pumps
Ten years, a million-dollar reward, and several Munchkins have passed since an original pair of shoes from The Wizard of Oz was snatched from the Judy Garland Museum in Grand Rapids. The sequined pumps appear to have melted into the North Woods like so much green witch.