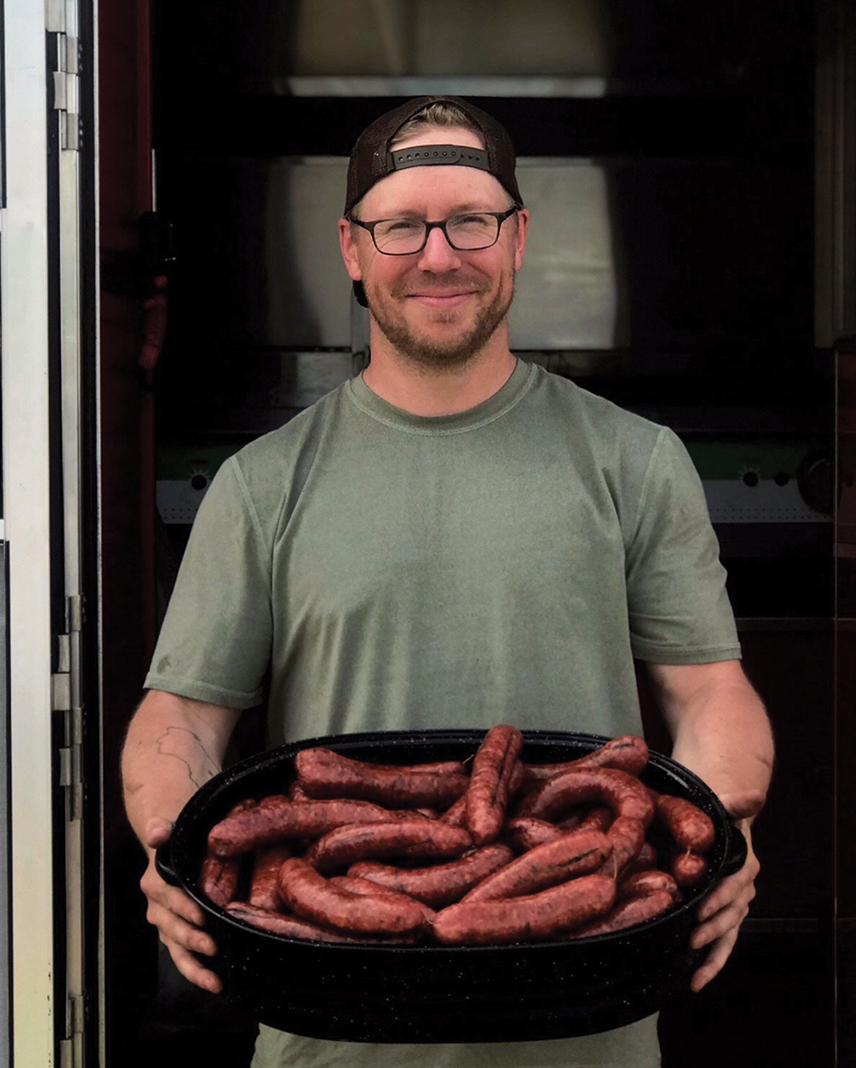 Make sure your smoker or grill is clean. Before I start any smoke or grilling project, I heat the grates and give them a good cleaning and make sure all the gunk is gone. If we're smoking, I empty out the old grease and make sure that the smoker chamber is free of debris. Also make sure the firebox is empty of old ashes so you can get a clean burn on your wood or charcoal. And if I'm grilling, I make sure to wipe down the grates with a high-temperature oil after cleaning.
Clean, hot smoke is good smoke. If the smoke coming from your smoker looks white,
it will contribute an off flavor to whatever you're cooking. To make sure you're getting the best smoke possible, get a good coal base and use dry wood. Look for smoke that is clear, or "blue smoke," as the pros say.
Fresh, quality meat is always best. A lot of moisture loss happens in proteins
when grilling or smoking, so not adding any additional moisture loss by using
frozen meats is key. Also, if you can, look for something local. Go to Lowry Hill Meats,
in Minneapolis' Lowry Hill neighborhood, or reach out to Peterson Craftsman Meats,
based in the St. Croix River Valley, for some quality products.
Take it easy on the sauces and focus on technique. A good smoke or grill session shouldn't need a lot of rubs and sauces afterward. Sometimes all those things can detract from the natural quality of well-smoked meats.
Realize that smoking perfect meats is tough. Take it easy on yourself and keep on trying new things to get better! It's a great pastime that also pays off at the dinner table. Don't give up. It's all worth it.
Animales Barbeque Co. is open at Bauhaus Brewlabs, 1315 Tyler St. NE, Minneapolis, animalesbarbeque.com
These tips appear in our Best BBQ on the Block feature as part of our May/June issue on newsstands now.
Facebook Comments