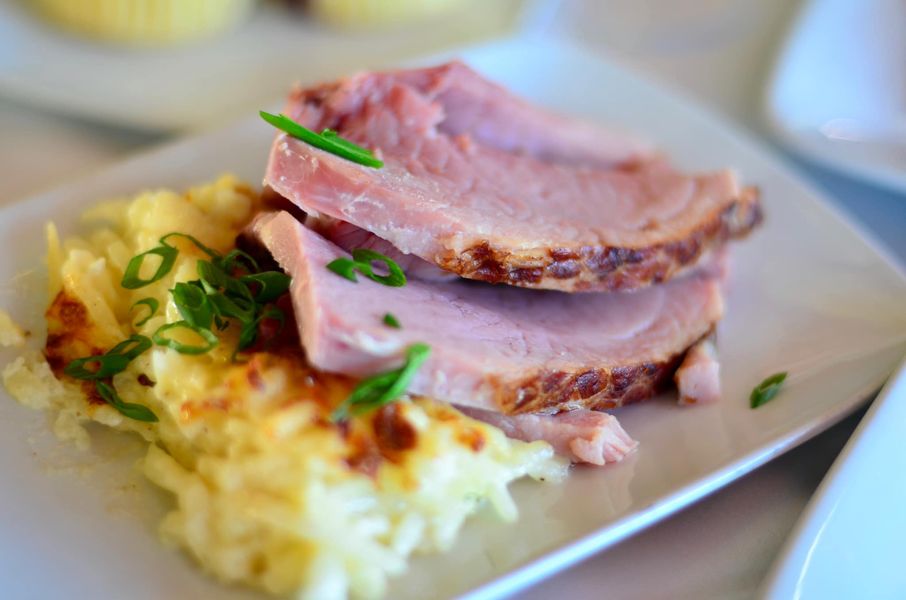 Easter is around the corner, so it's the perfect time to think about that iconic ham-filled meal. The Twin Cities are upping the Easter brunch game with live music, seafood, desserts, and more. Make the most of your Easter with these seven brunch hot spots in the Minneapolis-St. Paul area. 
Cafe Lurcat 
This hip spot near Minneapolis' Loring Park hosts an Easter brunch event from 11 a.m. to 4 p.m., offering a smaller menu that is nonetheless packed with Easter essentials. Items include French toast, baby potatoes, scrambled eggs, bacon, pot roast, Amish chicken, and a selection of desserts. Make reservations to enjoy Cafe Lurcat's American cuisine and voguish atmosphere.
1624 Harmon Pl., Minneapolis
Campiello
Campiello restaurant is hosting Easter brunch from 10 a.m. to 3 p.m. The beloved Italian restaurant serves from both their brunch and dinner menus, with some of the brunch items including a sausage and caramelized onion frittata, banana walnut bread pudding French toast, and a loaded breakfast pizza with bacon, carbonara, mozzarella, and Parmesan. In case brunch wasn't enough, the restaurant will also begin serving from their dinner menu from 5 p.m. to 8 p.m. Reservations are available both online and over the phone at 952-941-6868.
6411 City West Parkway, Eden Prairie
The Dakota 
Whether you like your Easter brunch served with a side of gospel or a dollop of jazz, Dakota has you covered. It is offering a special Easter Sunday a la carte brunch menu along with live music. Performances from Southside Aces will start at 11 a.m., and Ginger Commodore + T Mychael Rambo will begin at 1 p.m. A handful of menu items include crab salad, pimento grilled cheese tea sandwiches, shrimp and grits, and cheddar biscuits. Live music and delicious brunchtime goodies can be found on the first floor of Target Plaza Headquarters on 10th Street and Nicollet Mall in downtown Minneapolis. 
1010 Nicollet Mall, Minneapolis
Fogo de Chao 
The Brazilian steakhouse in downtown Minneapolis is making its mark on the Easter brunch list, beginning at 11 a.m. and ending at 2 p.m. and featuring a lengthy, tasty brunch menu. The traditional churrasco experience offers tenderloins, ribeyes, lamb chops, and more with continuous tableside service of signature cuts. To guarantee a table, reservations are encouraged. 
645 Hennepin Ave, Minneapolis
Lucky's 13 Pubs
It's a return to an Easter Brunch Buffet for Lucky's 13 pubs around the Twin Cities area. Get a plate at one of their seven locations in either Roseville, Mendota, Bloomington, Fargo, Plymouth, Bismarck, or Burnsville. Enjoy the classic Easter meal beginning at 9 a.m. and ending at 3 p.m. Lucky's 13 is filling plates with ham, turkey, walleye, eggs Benedict, cheesy hashbrowns, and more. Tickets for adults are $27.99 each while those for kids, ages 12 and under, are $8.99. 
Click here for various locations.
Stella's Fish Cafe & Prestige Oyster Bar
Minneapolis' Stella's Fish Cafe & Prestige Oyster Bar is offering a sensational Easter Brunch from 10:30 a.m. to 2:30 p.m. Stella's will combine Easter breakfast classics with the restaurant's extensive seafood menu. Menu items include blackened swordfish, Denver egg strata, smoked salmon, crab Benedicts, and more. Space is limited, so reservations are highly recommended. 
1400 W. Lake St., Minneapolis
Yankee Tavern 
Yankee Tavern, located in Eagan, is hosting an all-you-can-eat Easter Buffet from 9 a.m. to 2 p.m. with a budget-friendly price points  $24.99 for adults and $8.99 for kids (12 and under). This long-time neighborhood favorite will offer an array of menu items, including Cajun hash, fried chicken, French toast, and other brunch staples. Call for reservations at 651-756-8748.
1755 Yankee Doodle Rd., Eagan
Facebook Comments