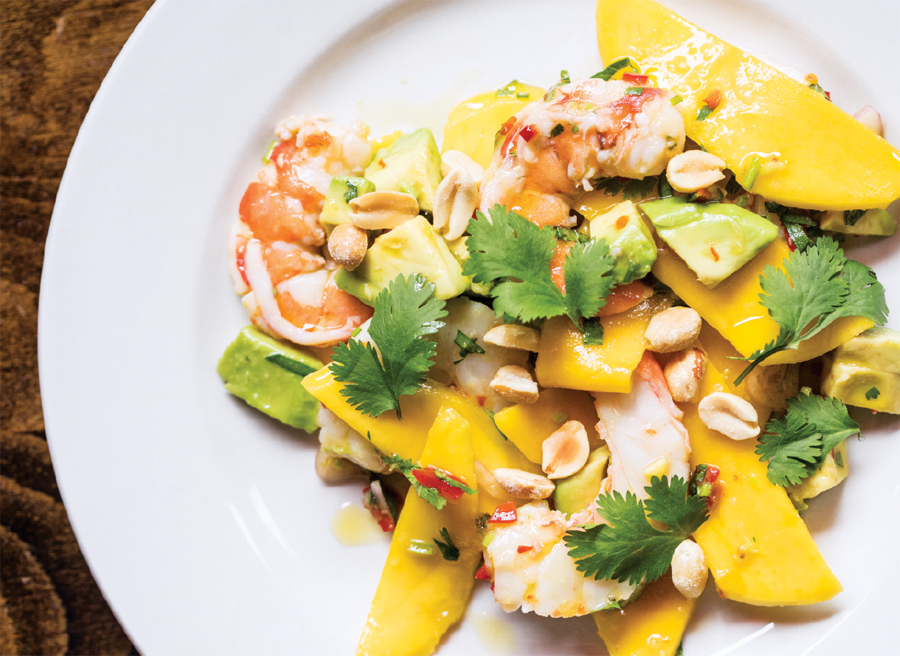 Prawn & mango salad
Photos by tj turner
---
Jason: Since it opened in 2005, 112 Eatery has become a pillar of the dining community in the Twin Cities. The English muffin cheese burger, the tagliatelle with foie gras meatballs, and the lamb chops scottadito are as legendary as its late-night kitchen hours.
Joy: Initially, Isaac Becker's restaurant was very much a chef-and-industry draw. Today, the menu still has the feel of a chef making whatever interests him, hopping across cuisines from Italian to Thai. After a recent kitchen remodel, the staff has even more room to do just what they want.
Jason: My experience in the dining room was all-around excellent, and I found 112 to be even better post-construction than before. As a diner, there aren't many obvious changes up front—the decor looks about the same—but the menu has more options, and the kitchen works more efficiently.
Joy: I'm not quite as in love with it as you. It was good before, still good now.
Jason: I tried a lot of the new options, and could not believe the incredible flavors in the Bocuse Foie Gras. Modeled after a dish created by legendary chef Paul Bocuse, the foie gras was poached in red wine and a mix of Chilean spices. A huge portion for $12. We also loved the prawn-and-mango salad. The sweet, thin slices of mango with briny shrimp in a citrusy vinaigrette just screamed summer. There's a Hmong-inspired stuffed chicken wing that would make a great $5 bar snack, same with the $6 plantain empanada.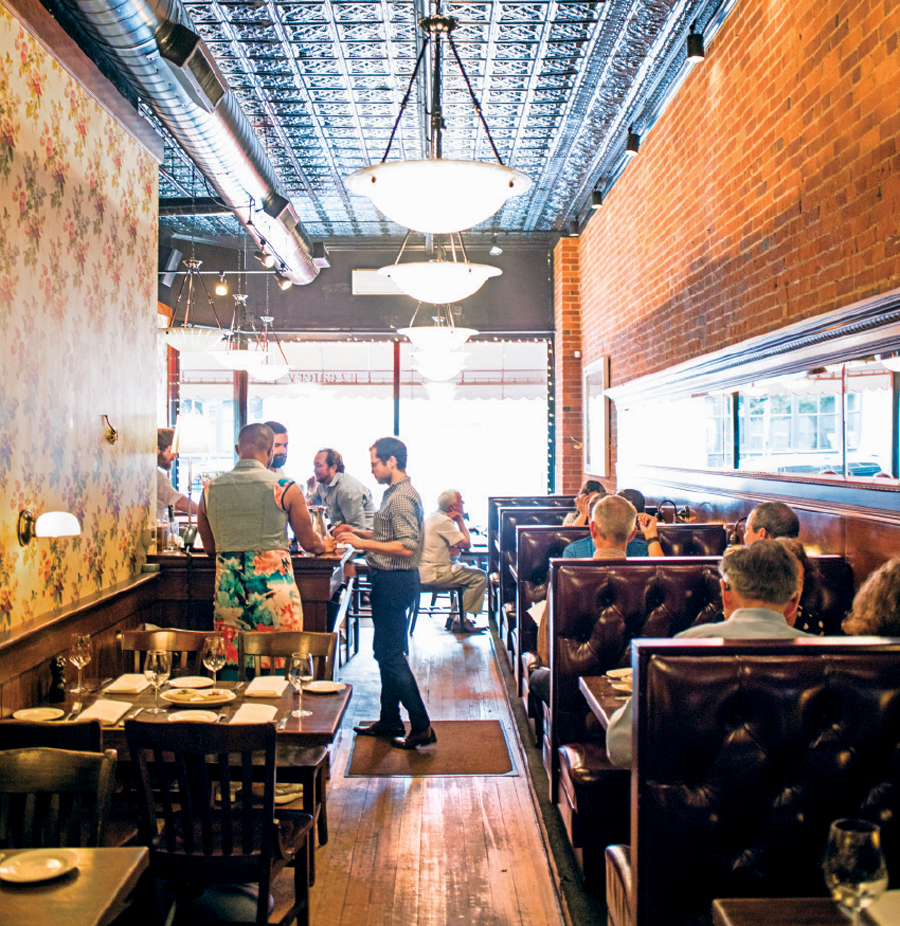 Joy: The 112 Steak Tartare was disappointingly bland. I think I saw a caper but never tasted any. A new cheese-topped bread was so sweet it should have been a dessert, not a starter. However, the fried sweetbreads, served with a light garlicky tomato broth, were a revelation. We literally licked the bowl.
Jason: Great wine and incredible service: Our server knew every detail of every dish, and she cued every course with the skill and timing of an orchestra conductor.
Joy: Our servers were awkward. We started at the bar, but that quickly began to feel crowded. Then at a booth it was better, but I always feel like I'm in someone's way here. This is not a good restaurant for people who are hard of hearing, claustrophobic, or have mobility issues.
Jason: I couldn't disagree more! I found it cozy and romantic, and have no doubt that 112 deserves to remain in the top tier of Minnesota restaurants.
---
112 Eatery Quick Tips
Open Late
Kitchen serves until closing: 12 a.m. Monday-Thursday and 1 a.m. Friday and Saturday
Service
A semifinalist for the James Beard Award for best service in the country
Famous Bartender
Musician John Swardson (brother of actor/comedian Nick) is a bartender at 112
112 N. Third St., Minneapolis, 612-343-7696, 112eatery.com