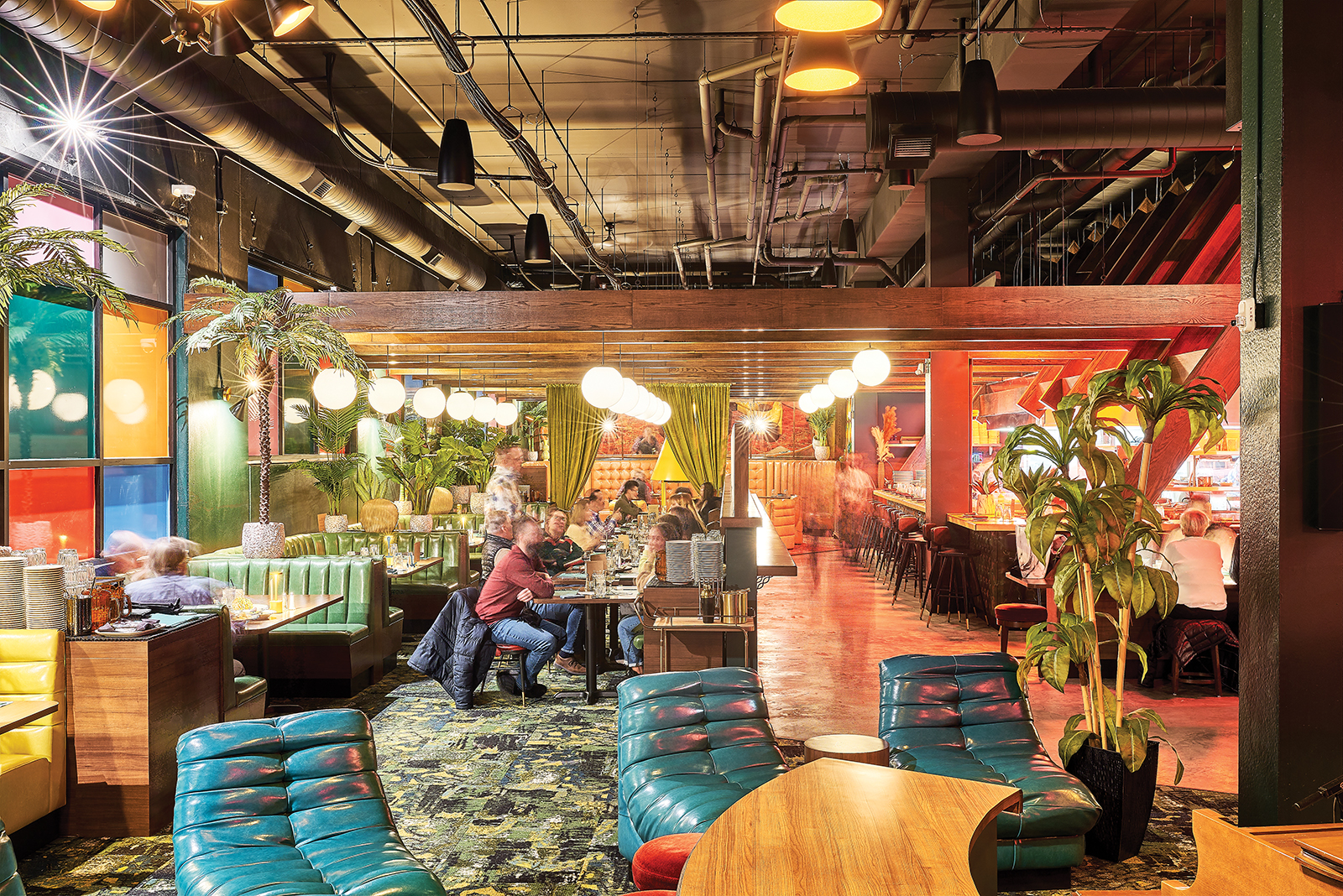 Take one part nostalgia, two parts comfort foods, and then a heavy dose of sassy service, and it makes perfect sense that we are in the midst of a supper club renaissance. How to define the Midwest supper club? It's more a vibe than a menu makeup, but we expect a relish tray, probably some popovers, a serviceable steak dish, and almost certainly walleye in one form or another. We want at least one server over age 60. A bartender who can make a frozen alcoholic drink. And pie for dessert. Supper clubs endure because they remind us of home—a place to escape and the warm embrace of something very, very familiar.
Editor's Note: Shakopee House, at 1583 First Ave. E., Shakopee, originally was included in this list but announced its permanent closure in September 2023 and has been removed from this online listing.
Legit Old School – Metro
CROONERS SUPPER CLUB, 6161 Highway 65 NE, Minneapolis, 763-760-0062;  croonersloungemn.com
JENSEN'S, 3840 Rahn Road, Eagan; 651-688-7969; jensensfoodandcocktails.com
LINDEY'S PRIME STEAK HOUSE, 3600 Snelling Ave. N., Arden Hills; 651-633-9813; theplaceforsteak.com
PHIL'S TARA HIDEAWAY, 15021 60th St. N., Stillwater; 651-439-9850; tarahideaway.com
MY CHOICE: J.D. HOYT'S, 301 N. Washington Ave., Minneapolis; 612-338-1560; jdhoyts.com
Enter Hoyt's, and it's hard to shake the feeling that something nefarious might be going down in one of the side booths. I adore the Cajun twist on supper club classics—that pork chop, the fried catfish on dirty rice, and the "world-famous" and impossibly delicious buddy bowl with layers of red beans, dirty rice, and creole sauce with andouille sausage and chicken, topped with cheese and baked to a golden-brown perfection.
Legit Old School – Outstate Minnesota
BAR HARBOR SUPPER CLUB, 8164 Interlachen Road, Lake Shore; 218-963-2568; barharborsupperclub.com
ETTLIN'S RANCHERO SUPPER CLUB, 4452 40th St. W., Webster; 952-652-2700; rancherosupperclub.com
JORDAN SUPPER CLUB, 20201 Johnson Memorial Drive, Jordan; 952-492-6700; jordansupperclub.com
MY CHOICE: WIEDERHOLT'S SUPPER CLUB, 14535 240th St. E., Hastings; 651-437-3528; wiederholtssupperclub.com
Four generations of Wiederholts have been behind the iconic bar of this Hastings classic. Today, they serve a fillet for $31, and it comes with relish tray, hot rolls, salad or cottage cheese, and your choice of a potato. For $31. Seriously. Steaks, ribs, burgers, and a kids' menu—this is classic supper club. For an ice cream dessert drink, Save room for a Pink Squirrel or Brandy Alexander. It's time to move to Hastings.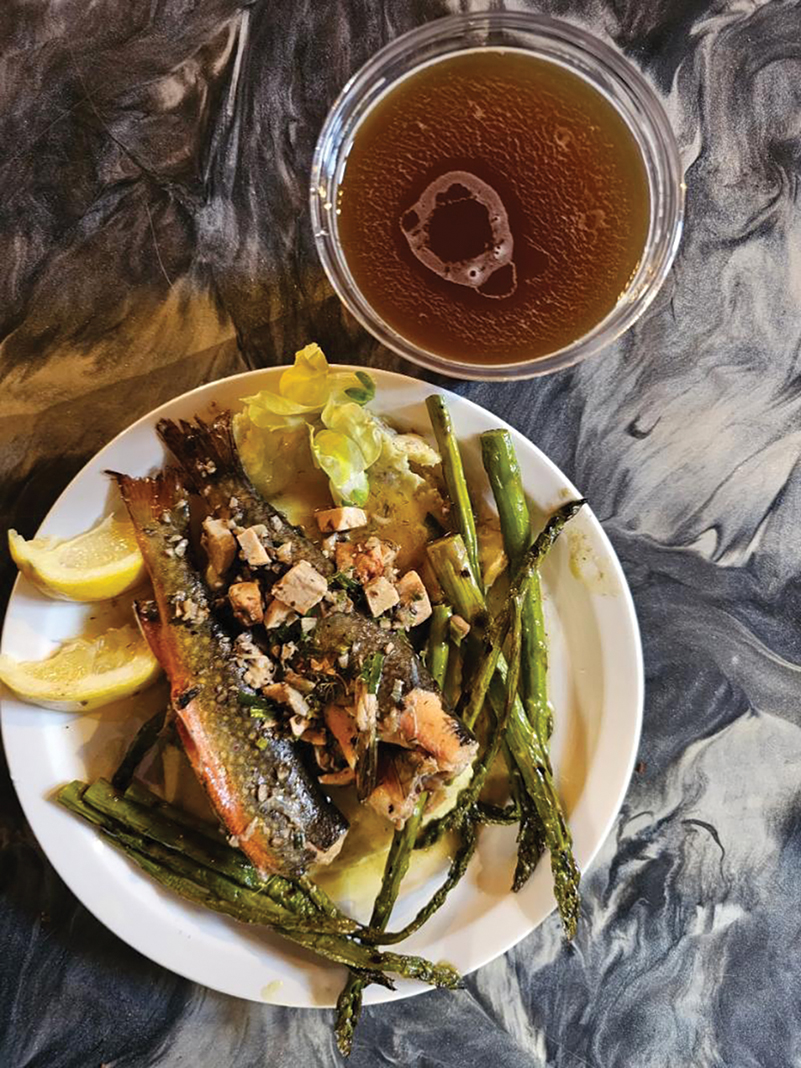 Western Wisconsin
INDIANHEAD SUPPER CLUB, 107 Indianhead Shores Drive, Balsam Lake, Wisconsin; 715-485-3359; indianheadsupperclub.com
LAUREL SUPPER CLUB, 1905 Highway 64, New Richmond, Wisconsin; 715-246-5121
LEHMAN'S SUPPER CLUB, 2911 S. Main St., Rice Lake, Wisconsin; 715-234-9911; lehmanssupperclub.net
MY CHOICE: DALLES HOUSE RESTAURANT & LOUNGE, 720 S. Vincent St., St. Croix Falls, Wisconsin; 715-483-3246; dalleshouse.com
I love the Dalles House. The service is great, and the room with the giant windows looking toward an interior courtyard always makes me smile. Frog legs make me nostalgic for my grandparents, and they're so meaty! Everything is made from scratch, and the dedication to quality and craft and tradition shines in every bite.
New School
APOSTLE SUPPER CLUB, 253 Kellogg Blvd. W., St. Paul; 651-340-8987; apostlesupperclub.com
CREEKSIDE SUPPER CLUB, 4820 Chicago Ave., Minneapolis; 612-354-3675; creeksidemn.com
MY CHOICE: MR. PAUL'S SUPPER CLUB, 3917 B Market St., Edina; 612-259-8614; mrpaulssupperclub.com
Mr. Paul's just makes me happy: the seating is all designed to face inward so you experience the communal buzz and energy of a traditional supper club. The varied menu feels like a supper club, but the strip and ribeye compete with our top steakhouses, the short rib stroganoff will stick to your insides, and the relish tray with pimento cheese and popovers is a must. You'll also find New Orleans inspiration here, from the Hurricane on the cocktail menu to the terrific chicken-and-andouille gumbo.