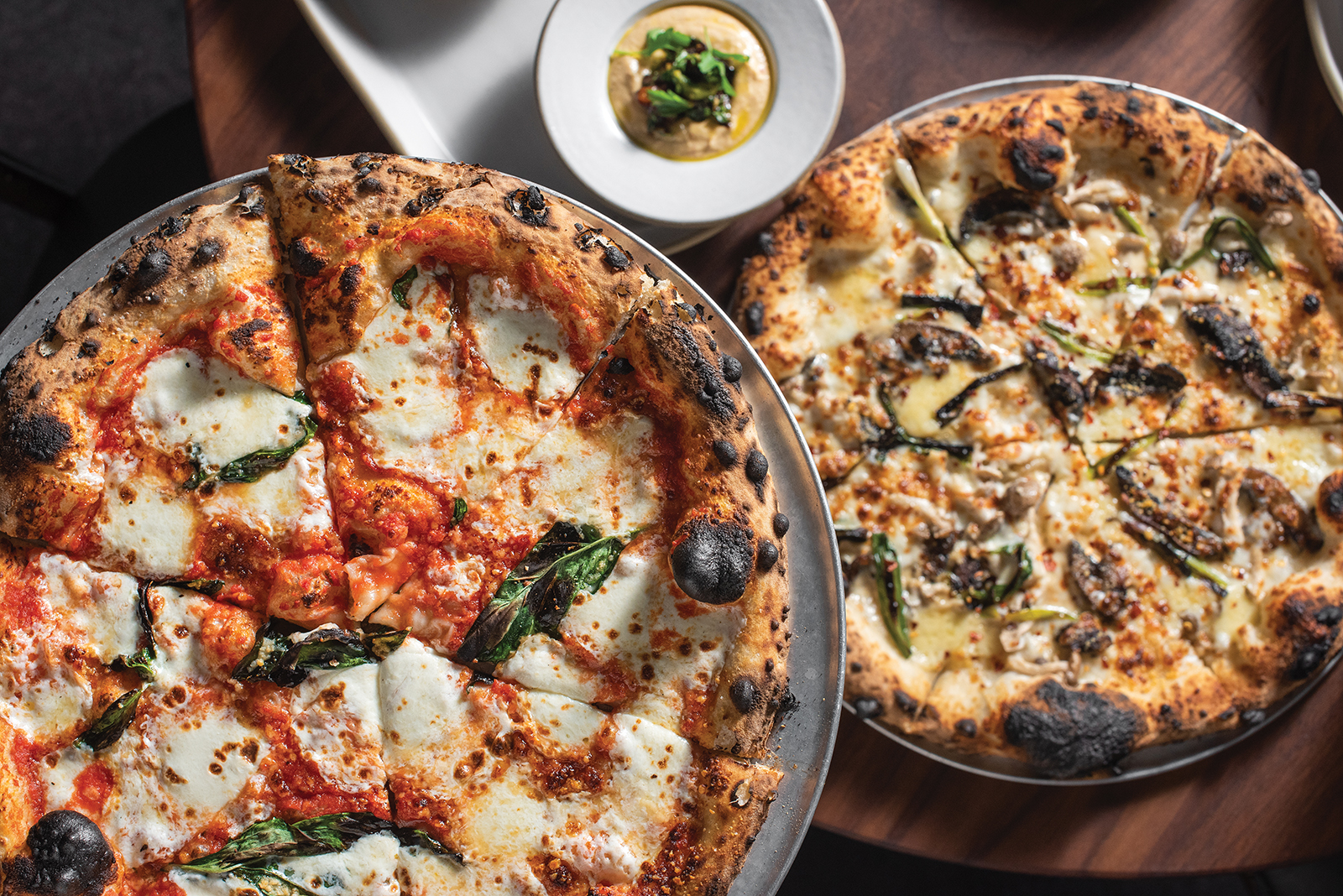 The numbers don't lie. Minnesota Monthly readers love finding great takeout options around the Twin Cities. To gather even more suggestions, our staff decided to round up some of the best from our own neighborhoods. Here are 10 from southwest Minneapolis.
The Pizza Circuit (All in a loop west and south of Lake Harriet)
Pizzeria Lola
Takeout pick: Korean BBQ pizza and roasted cauliflower
5557 Xerxes Ave. S., Minneapolis; 612-424-8338
Hello Pizza
Takeout pick: New Yorker pizza with Smoky Greens salad
3904 Sunnyside Rd., Edina; 952-303-4514
Rosalia
Takeout pick: Bianca pizza with Caesar salad (one of the best caesars out there: sturdier greens, huge white anchovies, two sauces, bread crumbs, so good).
2811 W 43rd St., Minneapolis; 612-345-5494
Red Wagon Pizza Co.
Takeout pick: the Red Wagon pizza (sopressata and banana peppers)
5416 Penn Ave. S., Minneapolis; 612-259-7147
Broder's Cucina Italiana
Takeout pick: Prosciutto & Arugula pizza (I think they stopped doing a lot of my fave deli sides since the pandemic).
2308 W 50th St., Minneapolis; 612-925-3113
Best of the Rest
France 44 Cheese Shop
Takeout pick: They sell these little $4 slices of homemade focaccia with a spread of ricotta, I think, piled with roasted veggies. It's an amazing under-the-radar almost-pizza option. I eat it all the time for a quick lunch. Their sandwiches are all great, too, and I love their dips for quick party prep. Plus, prepared entrees, gourmet pantry, breads, and cheese.
4351 France Ave. S., Minneapolis; 612-278-4422
Naviya's Thai Brasserie
Takeout pick: All the curries are great, but the Massaman is really special.
2812 W 43rd St., Minneapolis; 612-276-5061
Scott Ja-Mama's BBQ
3 W Diamond Lake Rd., Minneapolis; 612-823-4450
Old Southern BBQ
4501 France Ave S, Minneapolis; 612-236-4827
Kwan's Chinese Cuisine
5412 Penn Ave S, Minneapolis; 612-922-3432
Did we miss your neighborhood fave? Let us know in the comments.
Facebook Comments