As much as we love to celebrate the great service and unique environments of our local restaurant scene, sometimes we need to grab and go. Maybe you're picking up a kid from band practice and have 25 minutes before you have to drive the other to soccer. Or maybe you just want to eat at home, and open your own bottle of wine. Delivery and takeout are making up an increasingly large percentage of our dining choices.
Luckily, restaurants are responding. And with the help of this takeout guide, you don't have to settle for anything less than the best. Here are the best takeout restaurants in the Twin Cities.
Heat
[noun: the spice, warmth, or kick that melts your core, clears your sinuses]
St. Louis Park
Minnetonka
The Gist: Owner Patti Soskin is so obsessed with quality, Yum! makes their own English muffins and sandwich bread. Super easy online interface and great locations make this an ideal takeout spot for warming soups and sandwiches.
Order: Chicken noodle with matzah balls, gumbo, tuna melt, ahi tuna burger—and save room for a slice of the chocolate Patty Cake
Northeast Minneapolis
The Gist: Khao Hom Thai makes the soup that cleanses all winter woes: rich, creamy, spicy, deeply flavorful, and then magically elevated with a side of pickled mustard greens. Pad thai is delicious, but so is their curried version with soft-shell crab.
Order: Khao soi spicy soup, spring rolls, yum woon sen salad
Uptown Minneapolis
The Gist: Can you handle the heat? This is legit, warm-you-from-the-inside-out fire, at a Lyn-Lake takeout favorite. The menu is massive, with more than 100 items and among the most authentic Chinese in town. From a culinary standpoint, it's several notches above the rest.
Order: Dumplings in chili oil, double chili pepper chicken, Szechuan cold noodle, but skip the soup dumplings—the broth gets absorbed into the dough during transport
Eastside St. Paul
The Gist: As Chinatown is to San Francisco or Toronto, Hmong Village is to St. Paul. Nearly 20 different restaurants prepare pho, papaya salad, curries, and Asian barbecue. Try not to be distracted by all of the other incredible vendors on your way to grab dinner—it's a losing battle.
Order: Combo beef/seafood pho (Her Kitchen), Thai-style pork sausage and purple rice (Sida Kitchen), spring rolls (Dragon Express), papaya salad (Mai's Papaya), Hmong sausage (Grace Diner), Crazy Steak (Santi's)
Keg and Case Market, St. Paul
Eat Street, Minneapolis
The Gist: Winner of Food Network's Food Court Wars, Pimento has grown, from Maplewood Mall's food court to a prime location at Keg and Case. This modern twist on authentic Jamaican flavors is served in a rice bowl. Travels perfectly, and almost tastes better when the leftovers have sat a day.
Order: One Love Special (combination of jerk pork and chicken on coconut rice with beans, plantains, and slaw), curry chicken, Jamaican patties (which are empanada-like)
Summit Hill, St. Paul
The Gist: People still wait in line on Grand Avenue for healthy, homemade, flavorful food at the 30-year-old Cafe Latte. The same care that goes into the legendary turtle chocolate cake goes into the seven soup varieties made from scratch every single morning—with only two flavors that don't change.
Order: Chicken salsa chili, chipotle bean chili, trio of spreads 
Eat Street, Minneapolis
The Gist: The original ambassador of Caribbean food in the Twin Cities, Harry Singh is still creating flavors that will transport you from our frigid winter to the warmth of the islands. A great option for vegetarians, too.
Order: Curry potato roti, jerk lamb, browned-down chicken and rice
Midway, St. Paul
The Gist: Making perhaps the most soulful Thai food in the Twin Cities, chef and owner On Khumchaya started cooking when she was 8 in her native Thailand. A parking lot on University Avenue makes this an easy in-and-out spot.
Order: Fried egg rolls (#1), Nam Khao coconut salad (#25), tom yum noodle soup (#41), pad sukiyaki (#69)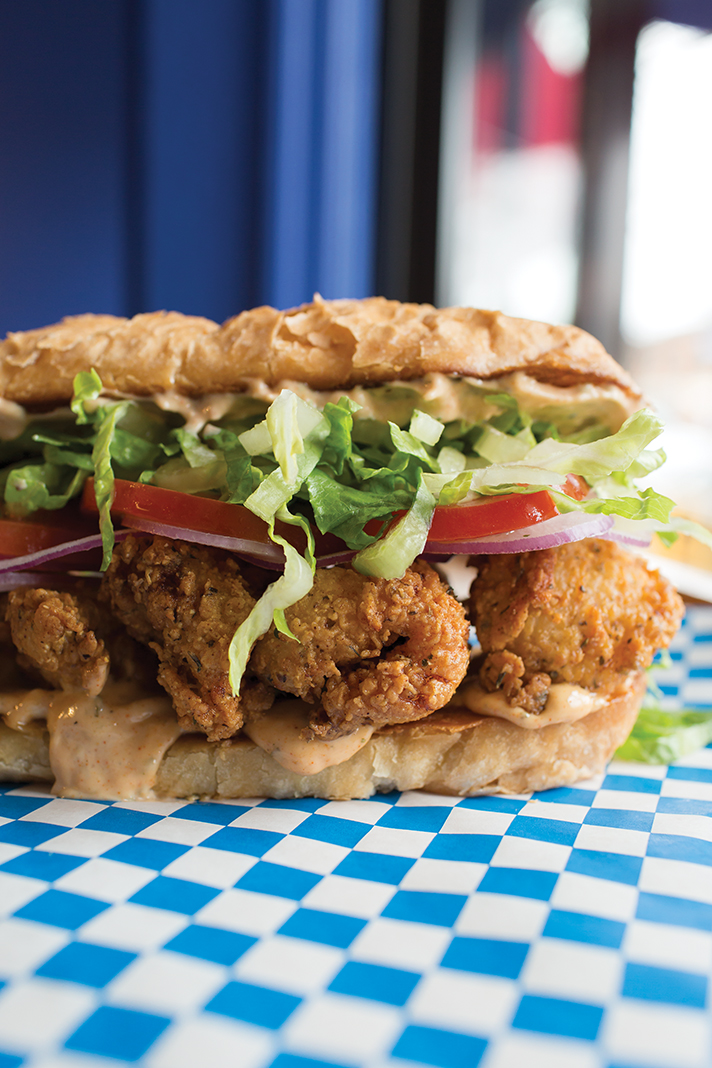 Comfort
[noun: that feeling when Netflix and carbs carry you through weekend hibernation]
Eagan
The Gist: A secret of the south suburbs, Brianno's makes one of the best pizzas in town. Their authentic Italian deli also serves up a terrific meatball sub and one of the best Italian beef sandwiches outside of Chicago.
Order: Artichoke salad by the pound, Napoletana four-cheese pizza with sausage, pepperoni, and onion, Sicilian muffuletta
Fulton, Minneapolis
The Gist: We have our own Little Italy thanks to a non-Italian family that has mastered the art of the Parmigiana. Broders' Pasta Bar and Terzo are amazing sit-down restaurants, but the Cucina Italiana has killer salads, pizza, and sandwiches. Plus, they do family meals to go: pasta, salad, a loaf of focaccia, and four dessert bars. (Read our review of Broders'.)
Order: Penne with Gorgonzola and Spinach, fettuccine bolognese, sausage and peppers sandwich, ham and mortadella sandwich
Linden Hills, Minneapolis
The Gist: The best sandwiches in town come from the place with the best meat. Just writing about it makes me want to drive to Linden Hills and bite into the perfect roast beef sandwich, piled high on the perfect, crusty Rose Street Patisserie bread.
Order: Roast beef, corned beef, and tuna salad sandwiches
West 7th Street, St. Paul
The Gist: The OG Italian eatery: Cossetta is built for quick service and easy takeout. Go beyond the manicotti and dive into their excellent pizzas, unmatched Italian sausage, and their surprisingly robust soups.
Order: Sausage and peppers sandwich, Italian hero sandwich, meatball sandwich, pasta fagioli soup, Cossetta Salad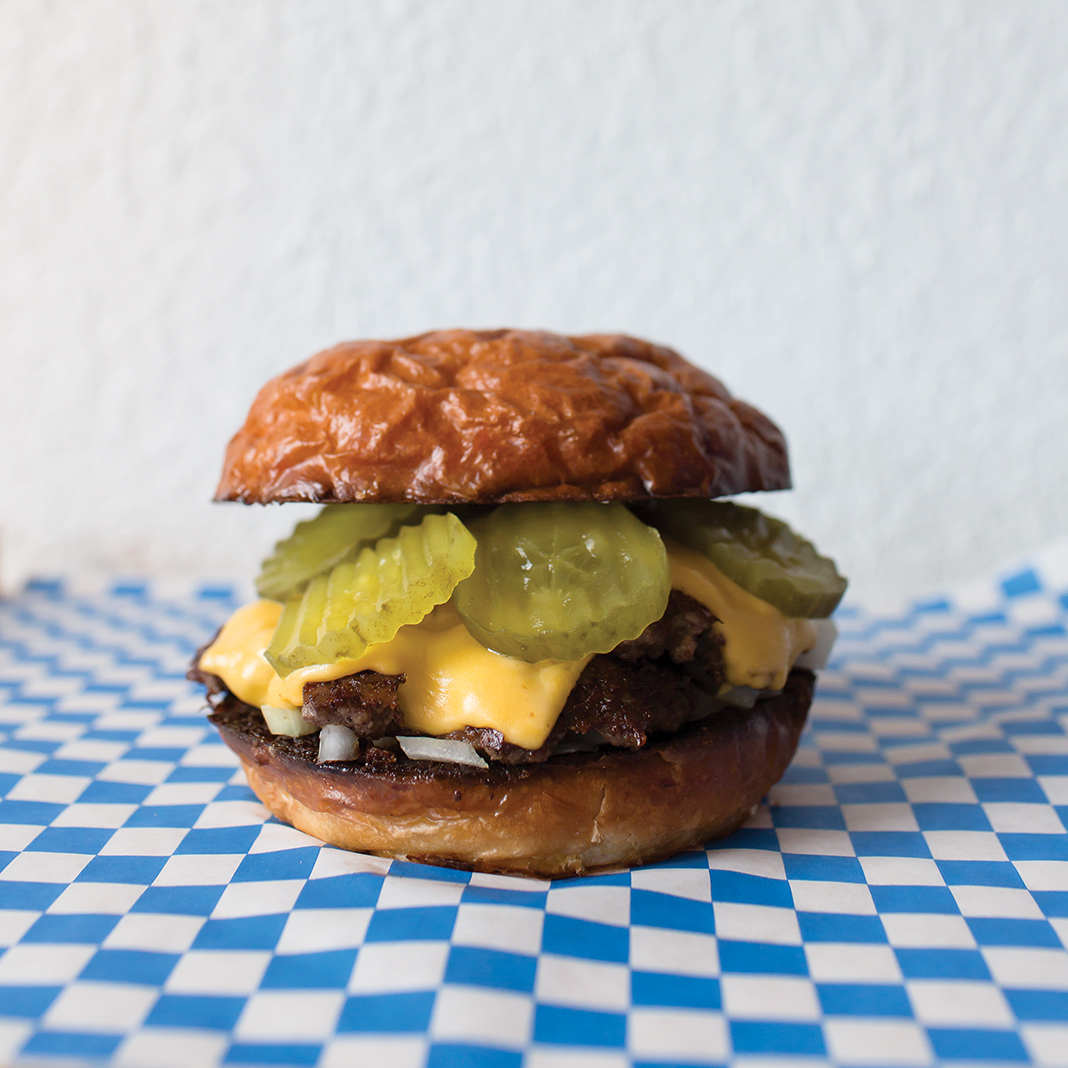 Central Avenue, Northeast Minneapolis
The Gist: Classic, iconic sandwiches from around the country—all reimagined and recreated by talented chef Ian Pierce. The best Chicago-style Italian beef in town (available dipped or in debris form with bits of roast beef, hence the name), along with excellent po' boys.
Order: Dipped (Italian beef sandwich), Mississippi Queen (fried catfish po' boy), King of Siamwiches (chicken satay)
Roseville
The Gist: Where else can you get Chinese, American, and Italian food along with a legendary apple pie? House of Wong is Roseville's oldest family-owned restaurant, and you'll still find Teddy and Laura Wong greeting you.
Order: Chicken chow mein, vegetable egg Foo yong, mu shu pork, mostaccioli, 1/2 fried chicken
Uptown, Minneapolis
West 7th Street, St. Paul
The Gist: Not only can you take out anything on the Italian pizza and pasta menu inspired by the flavors of chef Tim Niver's mom; they even sell a frozen version of their lasagna for your next dinner party.
Order: Lasagna, bucatini, brown butter gnocchi, Camilla pizza with fried chicken
North Loop, Uptown, 50th & France (Minneapolis)
Cathedral Hill, St. Paul
The Gist: The busiest restaurant in town for delivery, according to Bite Squad. Red Cow's cravable burgers travel quite well. (Pro tip: Sub out the fries for onion rings or beer cheese soup.)
Order: 60/40 Burger, Barcelona Burger, Ahi Tuna Burger, buffalo cauliflower
Eat Street, Minneapolis
The Gist: Perfectly portable flatbread sandwiches. Zettas rolls out the dough and cooks it when you order, filling it fresh with homemade ricotta cheese and your toppings, like arugula, prosciutto, or bacon. (Read my review.)
Order: Number two (ricotta, rosemary, honey), number four (ricotta, pepperoni, arugula), and number five (ricotta, prosciutto, tomato, arugula, pesto)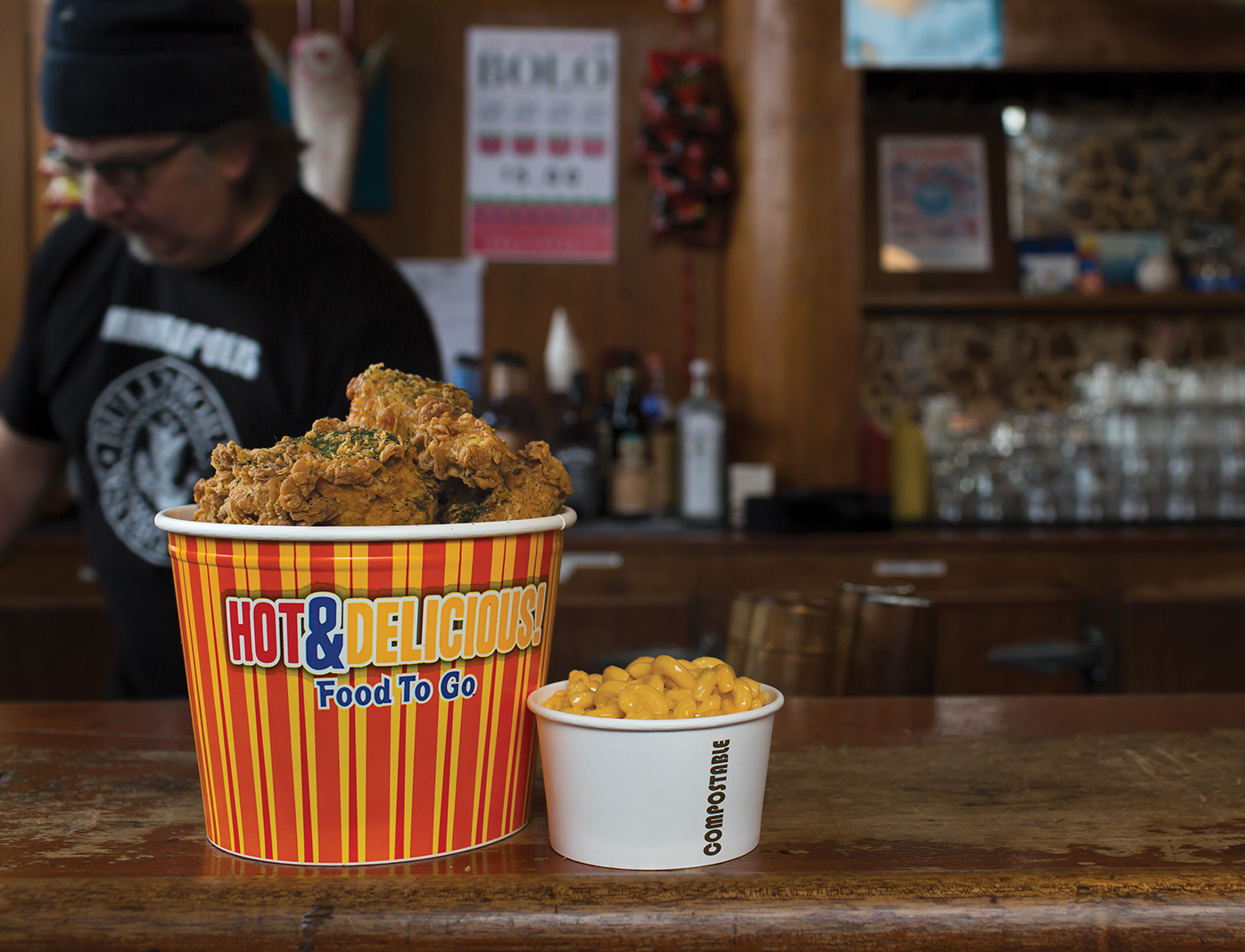 Fuel
[noun: the protein needed for cross-country skiing/snowshoeing/intense napping/etc.]
Mac-Groveland, St. Paul
The Gist: This is the perfect takeout food: John Gleason's crispy, Korean twice-fried chicken seals in the juices, traveling just as well as his menu of bibimbap rice bowls. Kimchi, bok choy, noodles, rice—it's food for the soul. (Read my review.)
Order: Tofu bibimbap, pork belly bibimbap, K.F.C. boneless chicken thighs, kimchi fried rice
King Field, Minneapolis
Cathedral Hill, St. Paul
The Gist: When Revival first opened, it was so busy they weren't doing any takeout. They're still pretty darn busy, but now the kitchen is optimized for it, and thank goodness. They have among the best fried chicken in town, the best burgers, and, in St. Paul, you can take out some of the best barbecue.
Order: Half- or whole-bird Southern fried chicken, dry-rubbed wings, shrimp and grits, brisket plate (St. Paul only)
Hiawatha, Minneapolis
The Gist: Acclaimed chef Doug Flicker bought a dive bar, and you can take out a bucket of his fried chicken. File that under "sentence I never thought I'd write." The chicken is special: brined in dill pickle juice, battered and fried, then topped with fresh dill.
Order: Five-piece chicken bucket, fried chicken gizzards, Bull's Horn Burger, pizza burger
Oakdale
The Gist: This is the most innovative chicken wing restaurant in the state. Chef Darin Koch went from fine dining to wings. The technique is still there: Koch sauces his wings to order—nothing's sitting around.
Order: Black Widow (soy glaze with cracked fennel), Snackers (peanut butter, caramel, crushed nuts, chocolate), Ginger, Jerk, Solar Flare (seasoned honey, butter, chili)
St. Anthony West, Minneapolis
The Gist: This incredible cheese shop makes a heck of a soup and sandwich. And why not? They've got access to an enormous array of cheeses and meats, plus a kitchen that's built for catering. They do a daily-special dinner to go, complete with a suggested wine pairing, of course.
Order: Minneapple Melt, chicken banh mi, Greek Griller, grilled Reuben, soup of the day
Linden Hills, Minneapolis
The Gist: The fanciest cheeses adorn beautiful sandwiches: raclette on your French dip, Comté on your turkey/bacon club. France 44 does everything with precision and care—as well as with gorgeous jams and relishes and oils.
Order: Smurk (turkey with harissa), sweet chorizo sandwich (manchego and quince paste), prosciutto di Parma (brie, olive oil), roasted fennel and prosciutto salad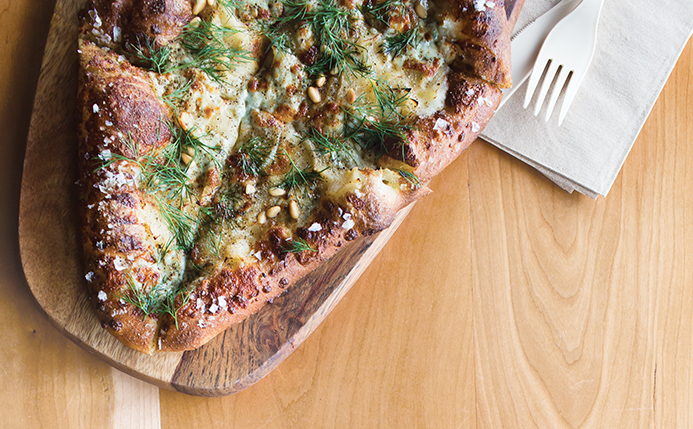 Party
[noun: a bunch of hungry people whose demands may exceed home-cooking capacity]
South Minneapolis
The Gist: Empanadas are the perfect party food: the original hot pocket, hailing from Argentina. And Boludo brings the flair of a chef who has worked with some of the best in town. The restaurant is so small, takeout is almost the better move. Order ahead and bake them at home. (And empanadas are having a bit of a moment in the Twin Cities, if you didn't know.)
Order: Puerro (leeks and Gorgonzola), Espinaca (Spinach and Fresnos), ham and cheese, pepperoni pizza, pear pizza
Minneapolis
St. Paul
The Gist: If my wife let me marry her again, I'd want Brasa to cater the food, and we'd toast with their signature green sauce. Chef Alex Roberts created Brasa for his kids—but it's a delight for us all, thanks to slow-roasted meats from ethical Minnesota farms, plus Caribbean-inspired sides with a chef's flair.
Order: Smoked beef with sweet-and-spicy barbecue sauce, slow-roasted pork, yams and andouille sausage, collards with smoked chicken, yucca with citrus, creamed spinach with jalapeño
Maple Grove
Downtown Minneapolis
The Gist: Family-owned, and they take care of you like family. Terrific Vietnamese food that's an absolute crowd-pleaser. Take out and set it up yourself, or, if you're having a bigger party, they'll do the work for you.
Order: Fresh shrimp spring rolls, banh mi sandwich platter, pho soup bar, barbecue pork fried rice, pad thai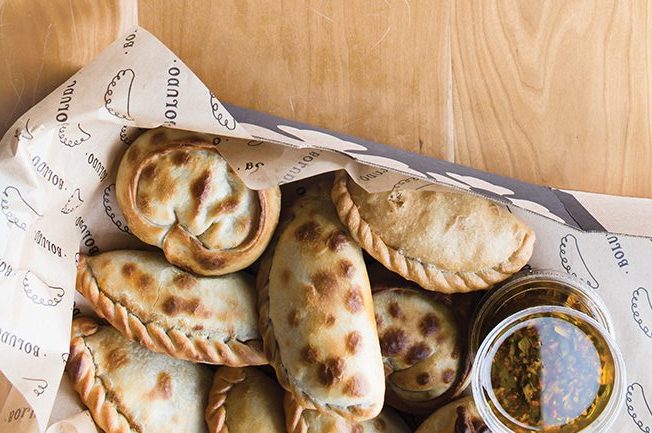 Northeast Minneapolis
The Gist: Old-school pit barbecue. Walk in the door, pick up your dinner, and walk out smelling like wood-fired smoke. The Polski family does barbecue the same way they've been doing it for more than 70 years, because why would you change when it tastes this good?
Order: Slab of pork ribs, pit-smoked chicken, pulled pork, baked beans with bacon, collard greens
Northeast Minneapolis
The Gist: Chef Kale Thome loved experimenting with barbecue while he was working with the team at Travail, and he just launched his own BBQ operation. A line often forms outside prior to dinner, but you can order ahead, even for family-size requests. Make sure you get their habanero serrano fish sauce and smoked jalapeño vinegar barbecue sauces.
Order: Smoked whole chicken, turkey breast, sausage sampler pack, cornbread and honey butter
9 Metro Locations
The Gist: Pizza is the perfect shareable food, and Pizza Lucé might be underrated. Lucé has some of the most creative and exciting specialty toppings on whole-grain dough, and its great gluten-free crusts make it ideal for inclusive catering. Crust topped with red mashed potatoes instead of sauce? An upside-down pizza with the red sauce on top? Lucé has something for everyone.
Order: Spanish chicken pizza, The Lucé (sausage, garlic, onion), wild mushroom pizza
Eat Street, Minneapolis
The Gist: Tammy Wong brings a freshness to her Chinese recipes that makes you feel like she just walked through a farmers' market and whipped up something. Best egg rolls and wontons in town, and her sauces are unmatched.
Order: Fried tofu and vegetables in black bean sauce, beef and gai-lan Hong Kong rice noodles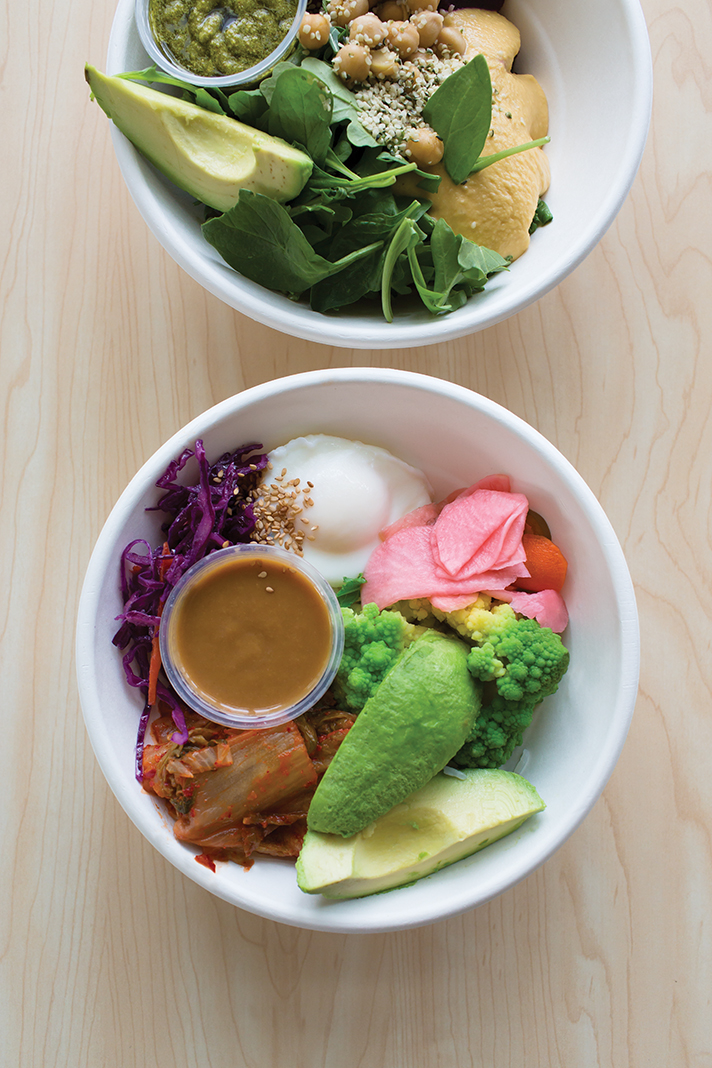 Healthy
[adj.: focused on nutritious ingredients; not guilt-inducing; still delicious]
Seward, Minneapolis
The Gist: Tracy Singleton's Birchwood Cafe has been ahead of the curve for 25 years—from hiring a staff member dedicated to sourcing every ingredient locally, to dropping tips and charging 15% to pay workers a fair wage. Great ethics make this terrific food taste even better.
Order: Savory Waffle, Maple Squash soup, Birchwood Burger (made with beef, a black-bean quinoa patty, or turkey), key lime pie
Uptown, Minneapolis
The Gist: Always gluten-free, mainly organic, beautiful, fresh food from an adorable Minneapolis couple. Kate and Patrick Sidoti met jogging around Lake Bde Maka Ska, and now their grain and rice bowl restaurant overlooks it.
Order: Kimchi Rice bowl, Okinawa Purple bowl, Beets & Greens bowl, Chimichurri Beef bowl
Rosedale Center, Roseville
The Gist: Rosedale Center's Potluck food hall has a separate entrance from the parking lot, so this is a fantastic spot for grab-and-go. Chef Justin Sutherland's hummus-bowl restaurant is particularly intriguing, with his master hummus as a base, and then a series of toppings including roasted vegetables, feta cheese, and Kalamata olives.
Order: Original hummus bowl, Greek salad, lentil soup
Lyndale Avenue S., Minneapolis
The Gist: Common Roots has served cuisine celebrating local farmers and provided a living wage for its employees for more than a decade. Local, grass-fed, free-range, real food that'll make you feel good. Plus, delicious bagels.
Order: Poppyseed bagel, free-range turkey burger, fish tacos, roasted veggie sandwich
7 Metro Locations (with 7 More to Open Soon)
The Gist: This small, locally owned chain of fast-casual restaurants feels on the verge of becoming really big. Former NBA star Kris Humphries owns a number of franchises and former fitness empresario Steele Smiley runs the company known for flavorful salads and hearty grain bowls.
Order: Chef Curry 2.0 cauliflower grain bowl; Boom, Roasted! veggie signature salad; Seas the Day ahi tuna salad
Facebook Comments