Minnesota is known for lots of things—from its 10,000 lakes to its professional sports teams to its two bustling Twin Cities, there is no shortage of nationally recognized gems. The state is not, however, widely known as a thriving hot spot for fashion.
But that may be starting to change.  
In 2015, local influencer Sarah Edwards, alongside stylist and vintage collector Jahna Peloquin, dreamt to life the vision that is Fashion Week Minnesota (FWMN), a multi-media platform that puts on biannual fashion event series meant to connect and captivate the fashion community of Minnesota. As CEO of creative marketing agency Some Great People, Edwards is a notoriously well-connected figure among Minnesota's professional and creative realm (just ask her 18,000 Instagram followers), and her knack for engaging people plus her mission to help foster a thriving fashion community has been proving to locals and beyond that Minneapolis has a fashion scene worth recognizing. And it is only growing.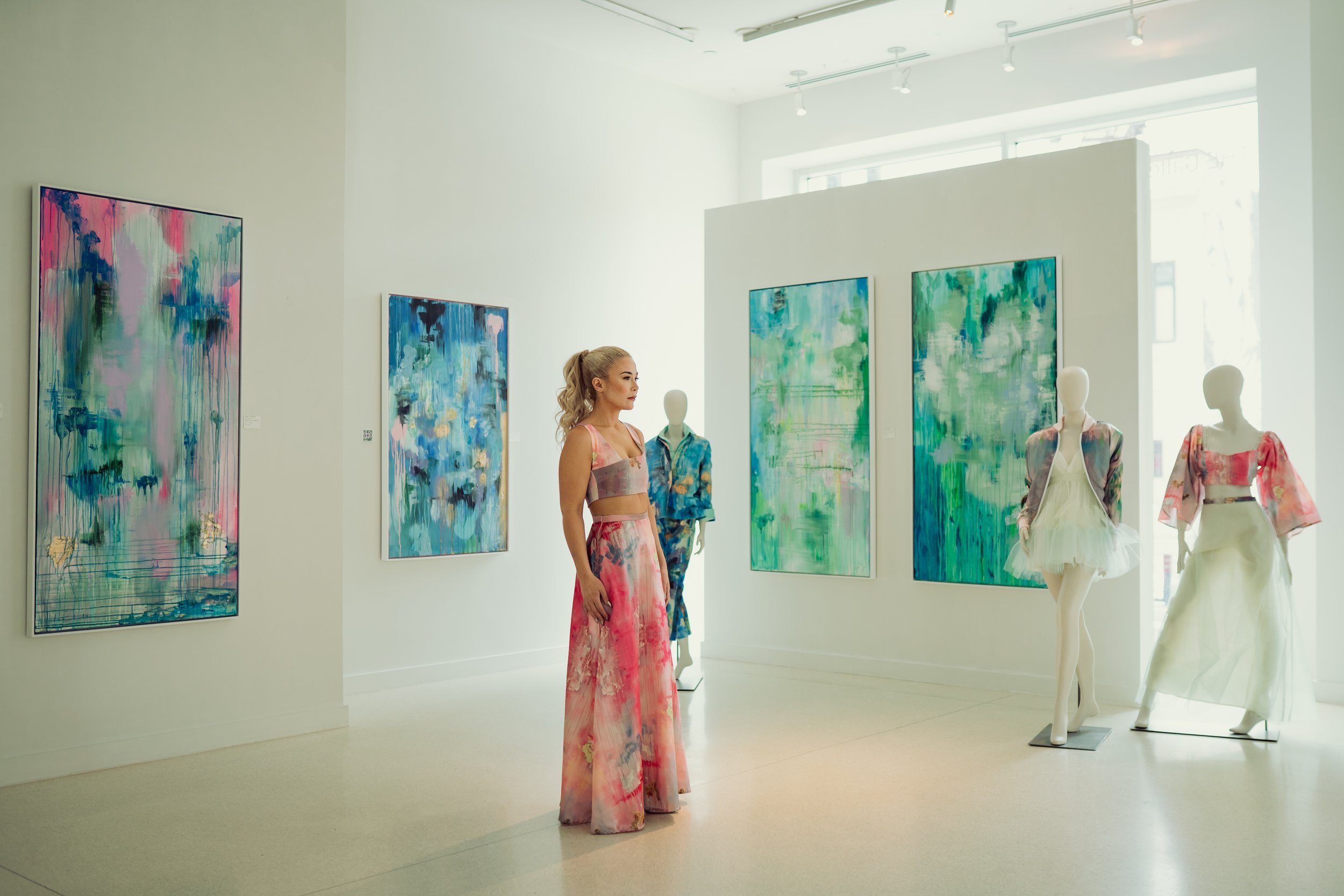 Last week, Fashion Week Minnesota put on its spring event series, marking its 15th runway season. The week featured eight immersive events staged at various striking venues across the Twin Cities, including the Museum of Russian Art, where the closing runway took place. The interest, attendance, and enthusiasm this season were overwhelming, with nearly every show selling out, and digital platforms receiving record engagement levels under the leadership of Sade Young. The talent ran deep, with models, hair and makeup stylists, and designers who have done work in such prominent events as New York Fashion Week and Paris Fashion Week.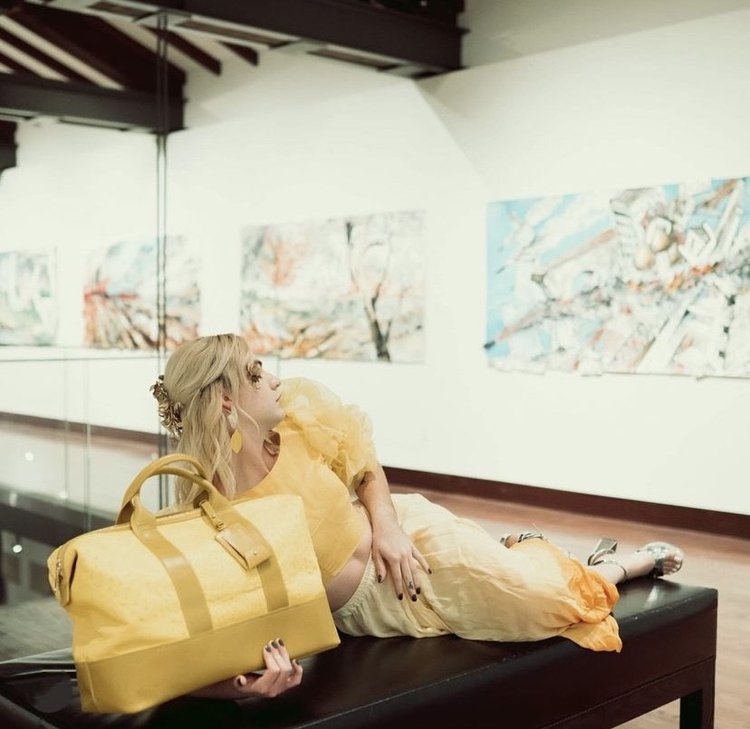 But it was not just this talent and enthusiasm that made the week special. The theme of this spring's series was "joy," and that joy was reflected in the connectedness and support the organization showed for causes greater than just fashion, from advocating for more eco-friendly consumer practices to elevating minority voices within the community and fostering the youth who will make up the next generation of fashion entrepreneurs.  
A Spirit of Inclusivity
"We always strive to make sure our lineup includes diverse voices," says Susan Leppke, event operations manager of FWMN. "We want to bring more representation and equality to the fashion community and let people know that there is something here for everyone."  
The environment they are gunning for is a welcoming one. A space where, even those who don't feel "glamorous" enough to be at a runway show are accepted with open arms and encouraged to engage with the creative energy around them. Edwards knew from the beginning that this spirit was important to the brand of FWMN.  
"When I was a little girl, my mom threw me a birthday party and said I could invite 10 people," she reminisced at Saturday's closing show. "I remember being so upset, I wanted everyone to be invited."  
Flash forward, and Edwards has created the party she never had—one where, finally, everyone is invited.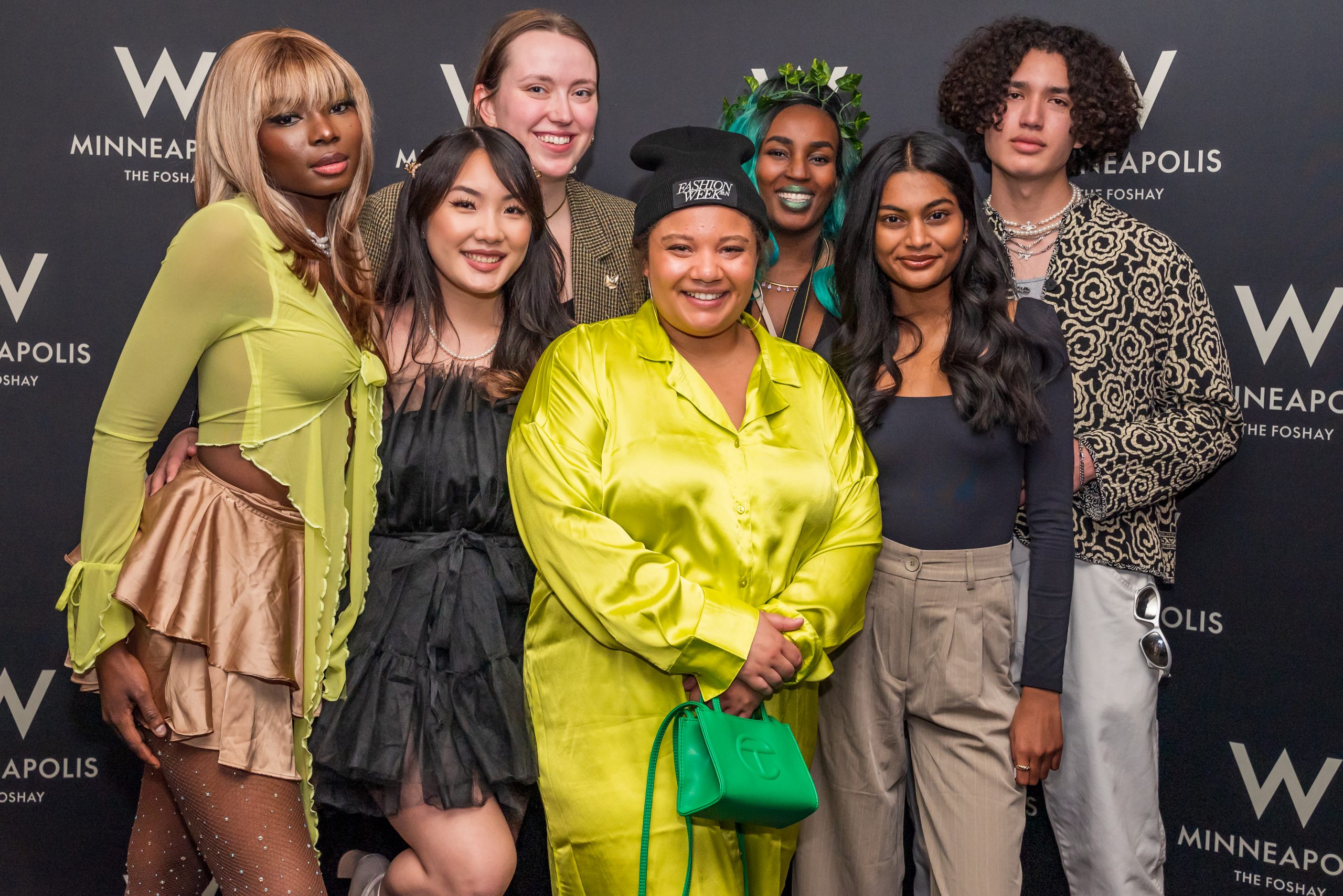 Projecting Diverse Voices
Not just invited, but celebrated. The runways of the week gave platforms to designers both old and young, aspiring and established, of diverse backgrounds and ethnicities, all with unique stories to tell. Tuesday night featured a runway experience titled "Northern Lights: A Native Nations Fashion Night," which honored the culture and traditions of native peoples across the Great Lakes and Alaska, showcasing traditional dress, dance, craftsmanship, and music from these thriving communities.  
On Wednesday night, Qe'Bella Couture returned with "Luxe Streetwear," a show which raised funds for Lovely Sewing and Arts collective, a program dedicated to educating youth on the art of sewing, fashion design, and entrepreneurship. Some of these young students got the chance to present their work on the runway, a rewarding experience that connected the community's youth with inspiring established designers.  
Coalesce, an organization that celebrates AAPI and BIPOC voices, made a grand return on Friday night with its runway show "Voices: Inspired by Stories of Our Lived Experiences," featuring talented artists and models across the AAPI and BIPOC communities.  
The Sustainability Movement
Intricately weaved into the threads of these diverse stories and educational opportunities was one overarching theme: the sustainable fashion movement, and its mission to raise consumer awareness and action to create a more sustainable and ethical industry. Mindy Martell, owner of The Apparel Mentor–one of the season's sponsors–resonates deeply with this theme, a mission she has been devoted to for over 17 years.  
Martell's ambition to change the industry was sparked back in 2006, when she received the rare opportunity to work on the floor of an overseas garment factory and was exposed to just how horrific these laborers' working conditions truly are. Since then, Martell has been combatting fast fashion by encouraging consumers to know where their clothes are coming from, a goal which the Apparel Mentor helps to achieve by putting thousands of ethical, transparent fashion entrepreneurs on the map.  
When Martell–a Minnesota native–read Edwards' mission statement for FWMN, it was clear that the two were on the same page. They had conversations prior to the shows about how they could really bring sustainability into the limelight.  
"We have all this energy," Martell said, "now how do we connect with the creators, educators, makers, and buyers to align them with the same mission?"
'Who Made your Clothes?'
A simple question was thrust into the center of the runway glitz and glam: "who made your clothes?" A question that is unfortunately not always simple to answer in today's industry.  
This season more than ever, the FWMN team strived to make their answer clear. As a part of the designer selection process, makers were asked to fill out applications detailing their processes.  
"We wanted to know whether people were designing by hand or outsourcing their pieces," Leppke explained. "This season we featured more designers who had created by hand than ever before."  
This spirit of sustainability remained at the forefront of each show, From Sunday's Y2K-themed vintage catwalk "Rose & Bull," which encouraged guests to "reuse, recycle, and rewind," to Monday night's sustainable style runway by Into the Studio, which showcased different production aspects of the slow fashion movement.  
In the end, it all connects. The inspiring stories of these diverse creators encourage people to shop local and invest in their slow fashion creations.  
"That's what it's all about," Leppke says, "the emotion that these creators put into their work—you can see it and feel it in a way that you just can't with fast fashion."  
When Edwards spoke over the audience at the closing runway "EVOLVE," she was likely not alone in saying that "it feels good to know who made your clothes." 
Making Local, Staying Local
True to the theme, Leppke expressed that the week of fashion was nothing but joyful in her eyes. The interwoven network of creatives that FWMN has helped fuse together "encourages people to make in Minnesota, and stay in Minnesota," as Leppke put it. A goal that has been at the heart of the organization from the start.  
Surrounded by the captivating gallery walls of the Russian Art Museum, Edwards left the final crowd at EVOLVE with one last remark,  
"You might not think of Minnesota as the fashion capital of the world," she admitted, "but there are so many creative souls here. They deserve to be celebrated."  
And they will continue to be, under the guidance of Fashion Week Minnesota, one runway at a time.