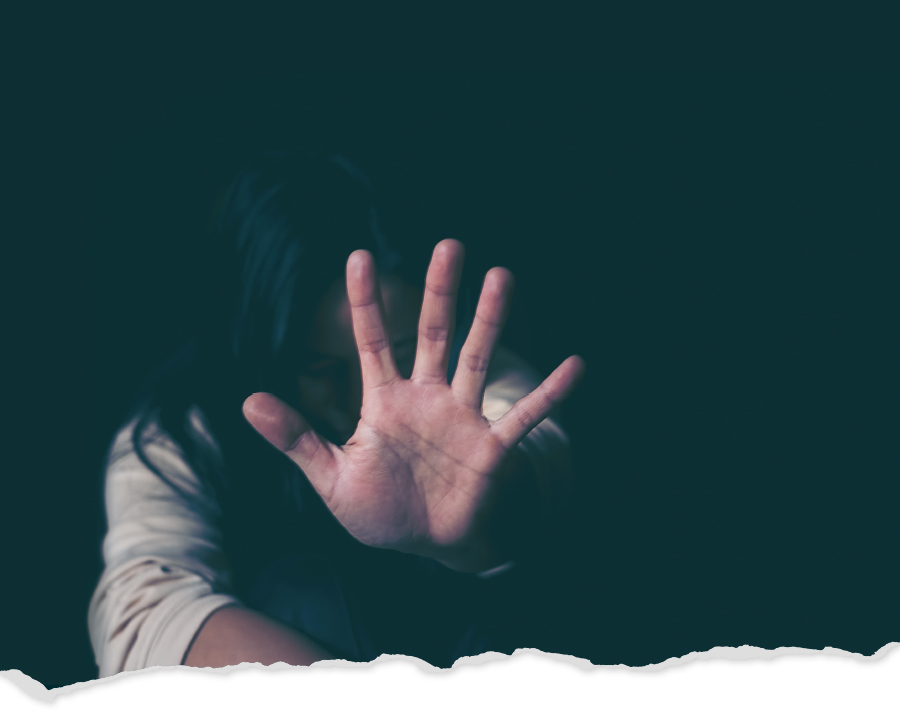 photo by doidam10/fotolia
---
Two women in their early twenties wait at a gate in the Minneapolis-St. Paul International Airport—one of them clearly intoxicated. She becomes disruptive, and airport police are called to the scene. After attempts to calm her, they arrest her for disorderly conduct. Her friend, who has already missed her departing flight, has nowhere to go.
Something about the situation is off, observes detective Mari Askerooth of the Airport Police Department. She works in the investigation unit of the airport's police station, a state-of-the-art, high-tech command center. There are close to 100 officers, and the dogs trained to sniff out cocaine and detect explosives roam the offices. Another 500-plus regular volunteers provide the airport's "eyes and ears," says Askerooth, a soft-spoken, 16-year veteran who worked narcotics before tackling human trafficking.
When officers approach the remaining young woman, her story quickly tumbles out.
The pair had put out an ad and flown in to "work" Super Bowl LII, Askerooth recalls—emphasizing the word "work" to imply selling sex. "But when they arrived at the hotel to check in, they were rejected," she says. "The hotel staff told them, 'We know what you're doing, and you can't stay here.' " (Staff could have noticed any number of red flags, such as paying for a room in cash.) The women had already booked return flights several days out, so they were stranded.
One of them was being trafficked by a third party, Askerooth says. "And the next day, she came back, asking us for help. She wanted to get out of the business." She flew back to her home state, armed with information the officers provided her—hotlines, shelters, and services for sex trafficking victims.
Minnesota was prepared for a trafficking surge
In the weeks leading up to Super Bowl LII, thousands of hospitality and transportation staff, law enforcement officers, and "Crew 52" volunteers—10,000 working the big event—attended dozens of training sessions across the metro on how to spot, prevent, and disrupt sex trafficking.
Sex trafficking is a subset of human trafficking, any crime where someone profits from the exploitation or forced labor of another. (According to the Minnesota Department of Transportation, Minnesota recorded the nation's third-highest rate of human trafficking in 2015.) There's overlap with prostitution, but it becomes sex trafficking only when there's a third party who benefits from the sale of illegal sex. Traffickers use coercion, threats, isolation, rape, and physical violence to ensnare victims and keep them silent.
Trafficking was expected to increase during Super Bowl weekend, and the reason boils down to a simple equation, says activist and author Nita Belles: Take any big event with a significant number of male attendees, throw in lots of cash and a party atmosphere, and you're likely to see a surge.
In Bloomington, home to the airport and Minnesota's largest concentration of hotels, the goal was to train all front-line hotel staff: van drivers, waiters, concierge, and anyone interacting with guests, says Dan O'Neill of the Bloomington Convention & Visitors Bureau. Mall of America teamed up with Twin Cities nonprofit The Link for mandatory, in-person anti-trafficking training for more than 1,200 mall employees.
"Once you know, you cannot help but act. Once you are educated, you will respond," says Jana Webster, who has served as the executive director of the MSP Airport Foundation since 1997. "It's something I now know to look for."
Most men who buy sex are white, married, and employed
In the weeks after Super Bowl LII, the headlines were hard to miss. A sting led to the arrest of 94 suspects after Bureau of Criminal Apprehension special agents posed as potential victims online. Suspects made arrangements to meet for illegal sexual encounters and were arrested upon arrival—including at least 36 for soliciting a minor, according to the Department of Public Safety. In all, 28 potential victims, ages 17-49, were recovered in the sting.
Most of the arrests were set up through online-classifieds service Backpage.com, an example of how digital media has shaped trafficking. In at least 82 percent of juvenile trafficking cases and 92 percent of adult cases in Hennepin and Ramsey Counties from January 2012 to August 2016, sex buyers entered the market through Backpage.com and other online media. That's according to data from WATCH, a nonprofit monitor of the justice system in Minnesota.
Backpage.com launched in 2004 and became a hub for internet-based trafficking, along with satellite operators including online escort ads, lesser-known social media platforms, and the "dark web"—sites not indexed by search engines. But a recent FBI seizure of the Phoenix-based website has landed Backpage.com's founders with a 93-count federal indictment for promoting prostitution and publishing ads depicting victims of child sex trafficking. By advertising illegal sex—the money in many cases funneled through laundering schemes or into foreign banks—they allegedly made $500 million. (Over the years, Craigslist.com has shut down sections of its classifieds to thwart trafficking.)
"Our strong conclusion, is that men who purchase sex have power and privilege and are part of mainstream society." – Jones Center report, University of Minnesota
Beyond the Super Bowl, Minnesota's trafficking statistics remain staggering. About 26,000 men across the state buy sex annually, according to St. Paul-based Lutheran Social Service, whose anti-trafficking efforts reach into rural Minnesota across 87 counties. And it's a scourge not just of cities but of small towns.
"Rural trafficking looks pretty different than urban trafficking," says Anne LaFrinier-Ritchie of the St. Louis County-based Program for Aid to Victims of Sexual Assault. She describes reports of youth sexually assaulted at remote casino hotel parties, where they might be lured by the promise of free booze or drugs. "Sexual assault is the biggest precursor to being trafficked," she says. In rural areas like northeastern Minnesota, the Native population is more vulnerable to sexual exploitation—the case for any affected by systems of oppression and historical trauma, LaFrinier-Ritchie says.
And who is paying for illegal sex? In the massive Super Bowl sting, most suspects had no criminal record beyond minor traffic offenses. Many unifying factors are unknown, but buyers in Minnesota are predominantly married, middle- to upper-class white males with disposable incomes, according to a 2017 report by the University of Minnesota's Jones Center.
"Our strong conclusion," the Jones Center report states, "is that men who purchase sex have power and privilege and are part of mainstream society."
Traffickers don't fit a movie stereotype
Traffickers are mostly male—but not always. They're also hard to spot. In more than 70 percent of juvenile and adult court cases tried between 2012 and 2016 in Minnesota's most populous counties, Hennepin and Ramsey, the alleged trafficker was an acquaintance, friend, so-called boyfriend, or family member of the victim, according to WATCH.
This was the case one evening in March 2013. A 16-year-old cheerleader with a developmental cognitive delay at Hopkins High School in suburban Minneapolis received a brief but ominous text message: "You have to work tomorrow."
This message, from a fellow teenage, female classmate, could read like an innocuous reminder, but it wasn't about an after-school job. The girl, later identified in court records as "Victim A," was expected to skip school and sell her body to a stranger.
The next day, the 18-year-old captain of the victim's cheerleading squad, Montia Marie Parker, picked up Victim A and drove her to Brooklyn Park, where an adult male was waiting. Victim A refused to comply and was able to avoid this encounter. But plans had already been set in motion. Days before, Parker had placed an ad on Backpage.com with suggestive pictures of Victim A. Within 48 hours of posting, Parker drove Victim A to a suburban apartment, where she ordered her teammate to give oral sex to an adult male. The pay was $60 in cash, which Parker promptly deposited into her own bank account.
A few days later, Victim A's mother found the string of text messages from Parker and called the police. Within the week, an FBI special agent was on the case.
What motivated a senior honor-roll student and cheerleader to lead an attempted prostitution ring, and to coerce and traffick a younger classmate? According to court transcripts of text messages and witness testimony, Parker's self-professed motive was simple: money, and a pair of Air Jordan sneakers.
In his sentencing opinion, Hennepin County District Court Judge William Koch said this case was made more tragic by the fact that it was hardly unique. Six other defendants in the prior 14 months had been sentenced by Hennepin County judges on prostitution-related charges. The average age of the victims was 16.
Parker pled guilty in Hennepin County District Court to sex trafficking a minor as well as two other felony charges. Convicted of all three, she was sentenced to 36 months in prison.
"To borrow a phrase made popular by a campaign by the Women's Foundation of Minnesota," Judge Koch concluded, " 'Minnesota girls are not for sale.' Even by other Minnesota girls."
Sex crimes are tough to prosecute, but state laws are evolving—for the better
Hennepin County attorney Mike Freeman doesn't mince words. "People think, 'It's just sex,' " he says. This prevailing cultural attitude has made it difficult to eradicate sex trafficking.
Prosecution of sex trafficking has grown statewide since the mid-2000s, but convictions remain uneven, according to a 2014 report by the Minnesota Office of Justice Programs. Minnesota prosecutors made 102 charges of soliciting a child in 2013, but these led to only 32 convictions. Prosecuting sex traffickers themselves has been marginally more successful: That same year saw 63 successful convictions for 72 charges of sex trafficking. This improved from the year before, when only 31 of 81 sex trafficking cases won convictions.
To explain why both sex traffickers and buyers can slip past conviction, Freeman offers a metaphor: One reason DWI penalties remained lenient for decades, and were difficult to enforce and prosecute, was that drinking and driving wasn't perceived as a clear-cut social taboo. "Everybody knew the guy down the street who had a few too many," Freeman recalls. While attitudes about drunk driving have since become more serious, a similar cultural willingness to look the other way still applies to sexual exploitation, he says, because "the attitude about sex is strange."
Most sex trafficking cases are settled through plea deals, but when a case does go to trial, "Jurors recognize and fear that they're going to affect someone's liberty," Freeman explains. "It can be harder to prosecute someone who looks like they're a-OK—they just wanted a little sex. But it's not a victimless crime."
"Someone has to testify against traffickers," Freeman says. "It takes a brave person to stand up and say, 'I want to change my life.' It's important that pimps out there know we are willing to take them to trial."
In 1999, Sweden passed landmark anti-trafficking legislation in the form of the Nordic Model. Prostitution was identified as an inherent human rights abuse, and prostituted individuals were decriminalized while stricter punishment was leveraged against sex buyers and traffickers.
Meanwhile, in traditional trafficking laws, still enforced throughout most of the United States, "legal consequences disproportionately fall on the prostituted individual, who is often the most vulnerable," according to the Minnesota Human Trafficking Task Force. "Most vulnerable" typically means women and children of color, sexual and domestic abuse survivors, homeless youth, and individuals battling substance abuse. The top risk factor for human trafficking last year was recent migration or relocation, according to the Polaris Project, a Washington, D.C.-based nonprofit working to end global human trafficking.
The Nordic Model served as an early blueprint for Minnesota's Safe Harbor Law, passed in 2011. The state law includes this heart-wrenching statement: "For the first time, Minnesota youth who engage in prostitution are viewed as victims and survivors, not criminals." The law decriminalized anyone under 18 engaged in commercial sexual activity and strengthened penalties for adult buyers exploiting youth. (In 2016, the protected age window was extended to 24.)
Victims are more likely to testify if they feel safe, and Freeman says that's why Minnesota's statewide No Wrong Door initiative, which puts the Safe Harbor Law into practice, has proven essential to increasing arrests, ultimately putting traffickers behind bars. A multi-agency venture with stakeholders that include the Women's Foundation of Minnesota, the MN Department of Health and the MN Department of Public Safety, the program provides housing, healthcare, counseling, and other supportive services to exploited youth at the regional level. More than 1,400 received housing and assistance between 2012 and 2015.
But where does this leave adult trafficking victims? Askerooth recalls coming across a trafficked woman waiting in an airport terminal for three days after a job at a Twin Cities massage parlor fell through. The victim was scared to accept help from law enforcement officers. "The traffickers had her young son back in New York," Askerooth says. "So we connected her to resources, helped her get on the plane, and hoped she would get help when she arrived back in New York."
Today, by operating on a partial decriminalization model like the Nordic Model, Minnesota law has deviated from the predominant U.S. model of criminalization that implies all participants in prostitution are legally responsible. Prior to this legal shift, victims were often charged as perpetrators. Partial decriminalization "identifies prostituted individuals as victims and protects them from legal penalties," according to the Minnesota Human Trafficking Task Force. "Buying or facilitating the sale of sexual services remain criminalized, often with increased penalties."
Without human rights-oriented trafficking laws, the stranded woman at the airport might have been charged with solicitation and held in custody, creating a perilous situation for her young son when she failed to return to her traffickers.
If you see something, say something
A week before Super Bowl LII, Nita Belles is already in town, ready for her ninth Super Bowl—only she doesn't have tickets to the game. Founder of the Oregon-based anti-human trafficking nonprofit In Our Backyard, Belles carries a booklet full of photos and descriptions of missing children who may today be trafficked. Throughout the week, Belles and volunteers distribute booklets to convenience stores, and to taxi and Uber drivers.
One in three missing children will be lured into trafficking, Belles estimates. Today, the Twin Cities ranks 14th among major U.S. cities for incidences of child prostitution, according to the FBI. Between 2007 and 2013, cases of child solicitation and coercing a child into pornography saw significant increases, the Minnesota Department of Public Safety found. Within a week of the Super Bowl, 15 children from the booklet were recovered.
Belles notes that survivors can help law enforcement and social services understand the patterns of trafficking.
"From survivors' stories, we know that victims often go to convenience stores several times a day," she says. If a cashier recognizes the distressing, tell-tale signs of trafficking, a single phone call to a hotline or to local law enforcement could start the chain reaction that saves a victim.
But that requires awareness, knowledge, and action, Belles says. If you see someone who looks like they're in danger, whether a child or an adult, call law enforcement. Call the national human trafficking hotline. But do not approach them on your own, unless you're absolutely certain that their trafficker or handler is not within listening or watching distance—and victims are almost always being watched.
"If we as a community are going to stop trafficking, Minnesota Nice has to get Minnesota Real." – Nita Belles
"You can get them killed," she says.
As the headlines turn to other issues, Belles stresses, "We need to say, 'Human trafficking happens 365 days a year, in every zip code in the United States.' If we as a community are going to stop trafficking, Minnesota Nice has to get Minnesota Real."
---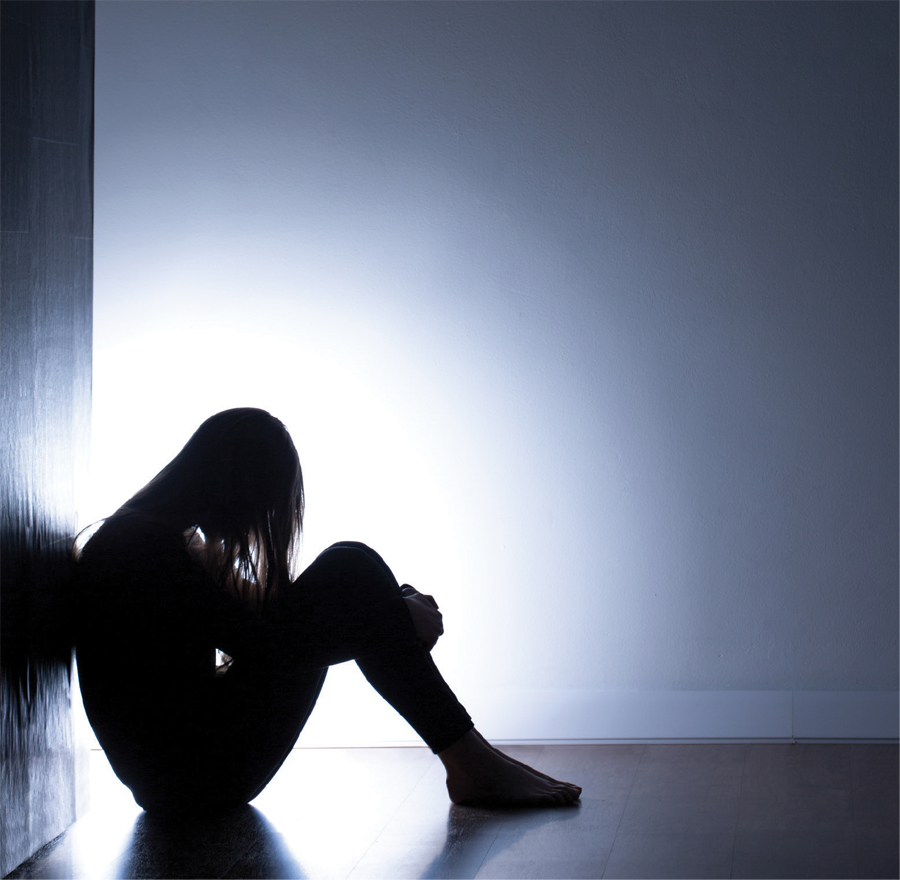 photo by photographee.eu/fotolia
---
 How to Spot Signs of Sex Trafficking—And What To Do
Signs of physical or sexual abuse: bruises, cuts, black eyes, burn marks
Visible anxiety or fear; lack of eye contact
An older companion who seems to be in control of a younger person
Paying for larger items in cash
Lack of control over own money, documents, or ID
Lingering at bus stops, hotel lobbies, or other public places
Inappropriate dress for the individual's age or for the weather
Concerned?
Call the National Human Trafficking Hotline: 1-888-373-7888 or send the text BeFree to 233733.humantraffickinghotline.org
If you see someone in imminent danger, call 911
---
Local Minnesota Resources
The Advocates for Human Rights:
This Minneapolis-based legal nonprofit fought to enact Minnesota's Safe Harbor for Sexually Exploited Youth Act. 612-341-3302; theadvocatesforhumanrights.org
Breaking Free:
This nonprofit helps women escape sexual exploitation through advocacy, services, housing, and education. 651-645-6557; breakingfree.net
Casa de Esperanza:
Works to end domestic violence in the Latino community. 24-hr bilingual domestic violence helpline: 651-772-1611; casadeesperanza.org
Cornerstone Advocacy Services:
Locations in Bloomington, Minneapolis, and Brooklyn Center offer legal advocacy and support for victims of abuse and trafficking. Crisis Hotline: 952-884-0330; cornerstonemn.org
Don't Buy It Project:
Sponsored by Duluth-based Men As Peacemakers, this outreach campaign promotes a no-tolerance policy to sexual trafficking and violence. dontbuyitproject.org
Heartland Girls Ranch:
A therapeutic program on a working horse ranch, with services for exploited/trafficked girls ages 12-21. 320-843-4815; heartlandgirlsranch.org
Life House:
Duluth-based nonprofit offers services for homeless and street youth under 25. Youth Safeline: 800-786-2929; lifehouseduluth.org
The Link:
This Twin Cities youth- and family-focused nonprofit provides anti-trafficking training for community groups and service providers. 612-232-5428; thelinkmn.org
Minnesota Coalition Against Sexual Assault:
Leadership and resources for sexual assault programs and allies to prevent sexual violence. 651-209-9993; mncasa.org
Minnesota Day One Crisis Hotline:
Counseling and support services for sexually exploited youth. 866-223-1111; dayoneservices.org
Minnesota Human Trafficking Task Force: 
Governmental and non-governmental agencies working on a statewide human trafficking response. 651-201-5410; mnhttf.org
Minnesota Indian Women's Resource Center:
Sexual assault advocacy services for all ages, including a program for youth ages 24 and under who have experienced sexual exploitation. 612-728-2000; miwrc.org
Mission 21:
Rochester faith-based organization provides resources for child victims of sex trafficking. 507-208-4600; mission21mn.org
St. Louis County Program for Aid to Victims of Sexual Assault:
Crisis services and counseling to survivors of sexual exploitation and trafficking. 218-726-1931; pavsa.org
WATCH:
A Twin Cities nonprofit committed to making the justice system more responsive to crimes against women and children. 612-341-2747; watchmn.org
Women's Foundation of Minnesota:
The MN Girls Are Not For Sale campaign funds anti-trafficking programs, such as the No Wrong Door initiative, across the state. 888-337-5010; wfmn.org
Facebook Comments