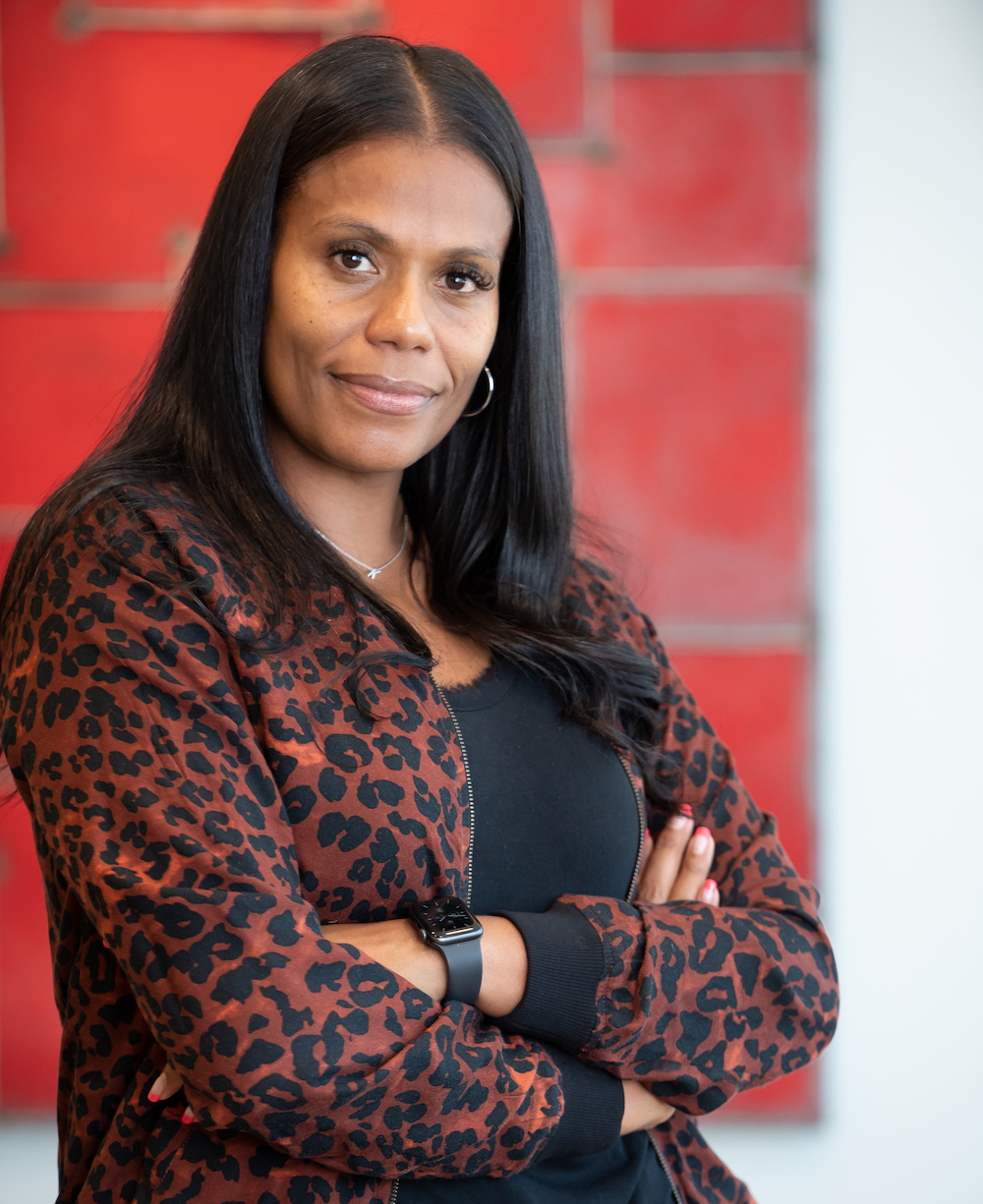 In 2020, Target made a $10 million pledge to advance social justice and formed the Racial Equity Action and Change (REACH) committee, made up of six senior leaders, including Kiera (Cure-a) Fernandez, the company's Chief Diversity & Inclusion Officer and Vice President, Human Resources – Supply Chain.
In response to George Floyd's killing, the company is working toward racial equity through listening sessions. She details her inspiration, her current goals in the position, and what's next for Target.
Who inspired you to be an agent of change?
My grandfather has been the most inspirational person in my life and had a tremendous influence on how I've navigated my personal and professional journey. He was born in Mississippi, grew up during the Jim Crow South and later migrated to Arizona where he met my grandmother and raised their family. He was the only one of his siblings who didn't attend college; however, he instilled in his children and grandchildren the importance of attaining an education. He also instilled in his family the importance of working hard, seizing opportunities and being fair. These lessons are a part of my North star, and help guide me in my current work as a leader and practitioner in HR and Diversity, Equity and Inclusion.
What are your central goals in your current role?
My central goal is to ensure that everyone understands their role in driving a diverse and inclusive workplace—from team members to board members. Working for Target and serving millions of diverse guests year-round comes with huge responsibility. That's why we equip all of our team members with the right tools and resources to show up in a way where everyone feels welcomed and inspired to find joy in their everyday lives. Our Diversity, Equity and Inclusion mindset journey is one of many tools that helps build awareness and understanding for driving an inclusive environment that extends beyond Target and into the communities we serve.
What recent accomplishments are you most proud of?
I'm proud of how quickly we took action at the start of the pandemic and immediately following the killing of George Floyd. From the very beginning of the pandemic, we put all of our team member's health and safety at the center of our decisions which were aligned with the CDC guidelines.
We provided vulnerable team members the option to take paid leave—those with underlying conditions (highly representative in diverse communities), pregnant and over 65. We offered additional pay and benefits such as back-up care and alternate transportation in locations where there was reduced or limited public transit. We provided personal protective equipment and thermometers for every team member.
In response to George Floyd's killing in our own backyard, we stood up the Racial Equity and Action Change Committee (REACH) to advance racial equity for our Black team members and guests across all areas of Target and in the communities we serve, and aligned our efforts around four key areas: Team, Guests, Communities, and Civic Engagement and Public Policy.
In addition to these actions, we created space for all team members, and particularly those that represent diverse communities, to share how the events of this year have impacted them. These listening sessions are a way for us to lean into the power of empathy and to stay connected during a time when so many are isolated and withdrawn.
What's next?
As a company, we're committed to helping our team members manage through the impact of the events that happened this past year. This means making sure that safety, wellness and mental health are top priorities going forward. We'll continue to listen to our team members, continue building the right partnerships and take bold actions and commitments that make us all better.
Read about all 22 Champions of Change featured in our Jan/Feb 2021 issue.
Facebook Comments