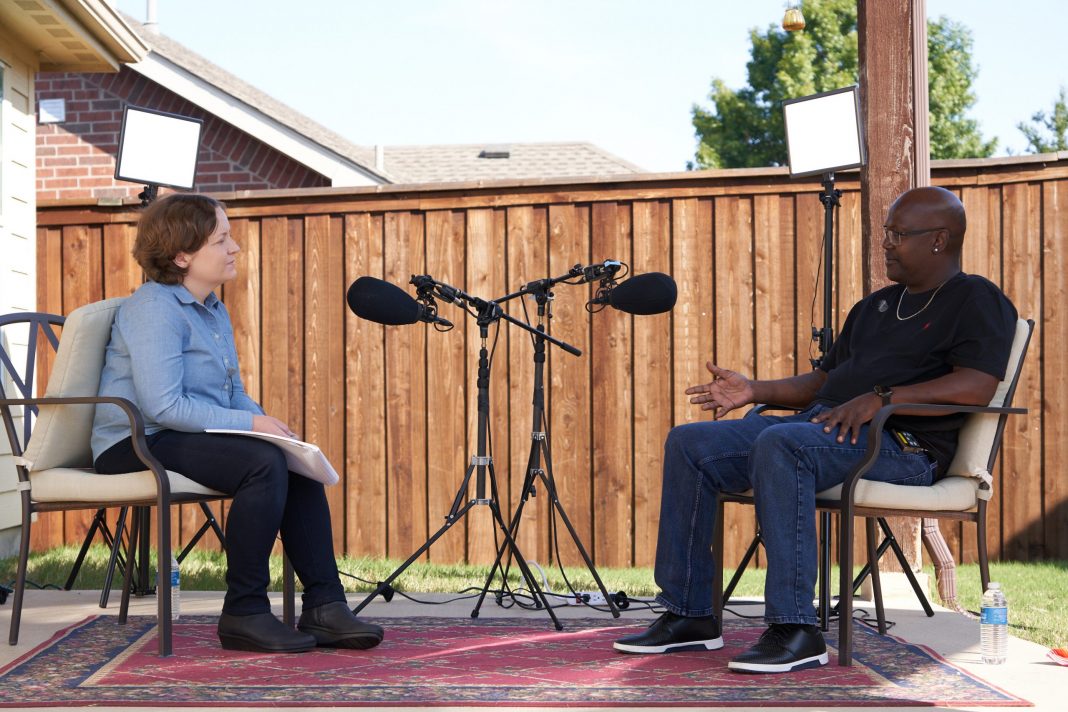 After 23 years in prison and six trials for a quadruple murder charge, Curtis Flowers is a free man. In the Dark, an American Public Media (APM) Reports podcast, has spent its second season of investigative reporting telling his story after receiving a tip about the case more than three and a half years ago. The final episode of the podcast will feature Flowers' first full-length interview since he was freed.
"Up until now, we've been missing the voice of the central figure in this story," says Madeleine Baran, the podcast's host and lead reporter, who formerly worked at Minnesota Public Radio. "It was incredible to speak face-to-face with the person whose case we know so well, but whose own perspective we haven't been able to share until now."
The team, including Baran, had relocated to Mississippi for a year to investigate the 1996 homicide that led to Flowers' conviction. Their reporting uncovered lies told on the stand and flaws in the forensic science. Extensive jury data analysis revealed that the local district attorney office had struck Black people from juries at nearly four and a half times the rate it did white people.
APM Reports followed updates in the case, which included reporting that was submitted to the Court, until Flowers' conviction was overturned in June of 2019. The State of Mississippi dropped all charges earlier this fall, officially granting Flowers his freedom.
The podcast has attracted a serious following, garnering tens of millions of listeners and more than 40 million downloads of its second season. For their work, Baran and her team have earned two Peabody Awards.
"We look forward to sharing Curtis' own story with the In the Dark listeners who have followed this story along with us," Baran says. The interview will go live Oct. 14.
Facebook Comments