My one hour everyday makeup lesson with Maggie Jessen, founder and owner of EVRY Makeup Studio in South Minneapolis, started how any great makeup tutorial would—with a brief discussion of the current TikTok makeup trends.  
"I call this one of my TikTok products," Jessen says as she pulls out a bottle of Elf Halo Glow Liquid Filter, a supposed new "dupe" for the Charlotte Tilbury Flawless Filter. It is clear that Jessen is well-primed to handle her Gen-Z clients. 
As a makeup artist, she feels she is constantly learning, challenging herself to ask questions like 'what's the next it-product?' or 'what are the latest social media trends?' EVRY has firmly established its own social media presence as well, so Jessen and her hired team of 14 artists can contribute to the conversation.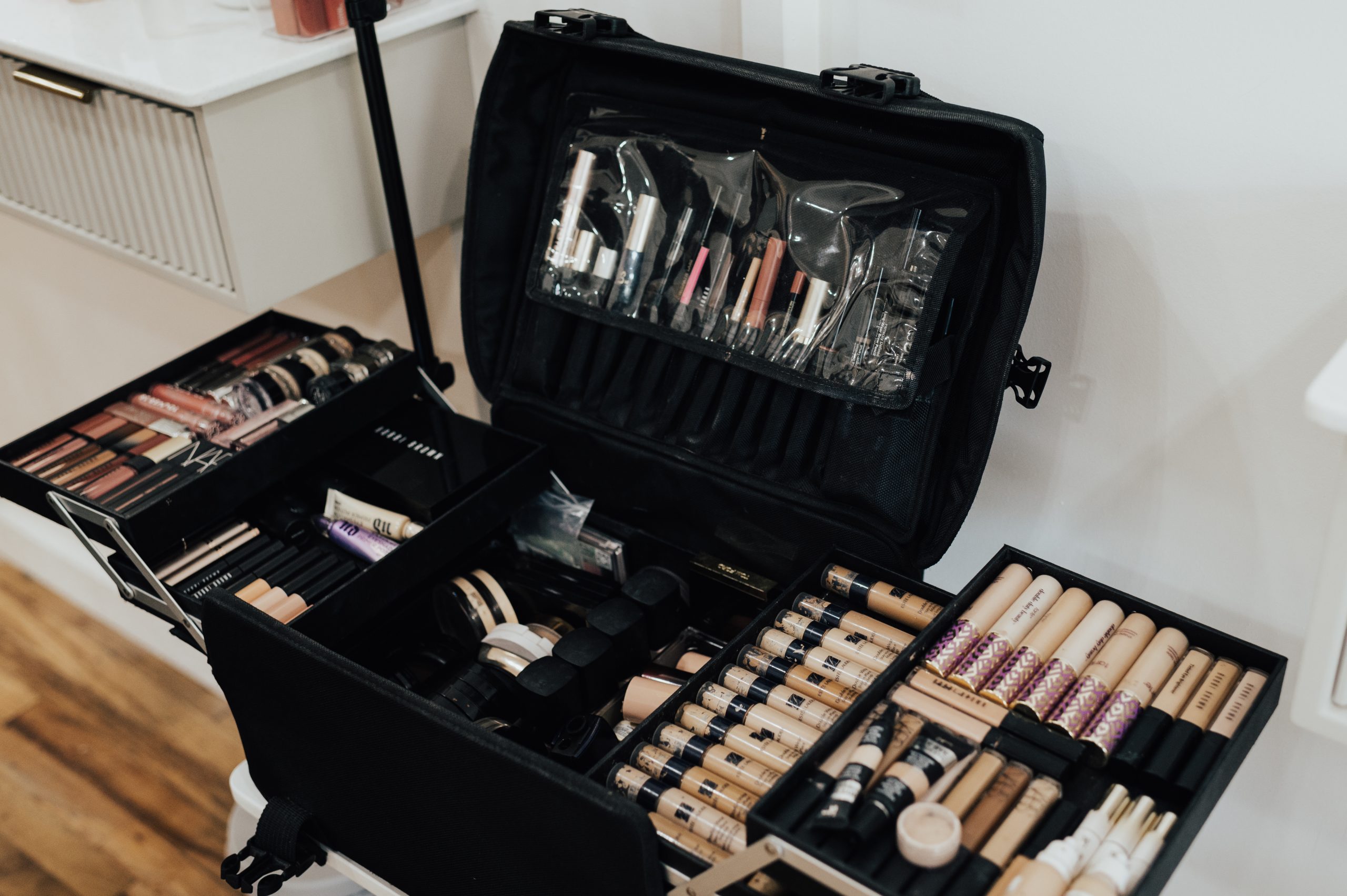 But Jessen's fascination with makeup started long before TikTok was around, rooted in a younger, self-described "acne-ridden," version of herself, who found her life changed by the transformative power of a quality makeover. Her makeup career has taken her many places since, including the center of Times Square in New York City, where she worked as an artist at Sephora and saw her skills challenged by the wide diversity of clients who passed through her chair. 
"It taught me a ton about diversity," Jessen says of the experience, "the way we do makeup in the U.S. is different than how they do makeup in India or Brazil. A big part of being a makeup artist is asking questions and understanding before acting." 
She later acquired a love for teaching these skills, as the Education Executive at Bobbi Brown, a position that landed her work at such events as New York Fashion Week and New York Bridal Fashion Week, among others.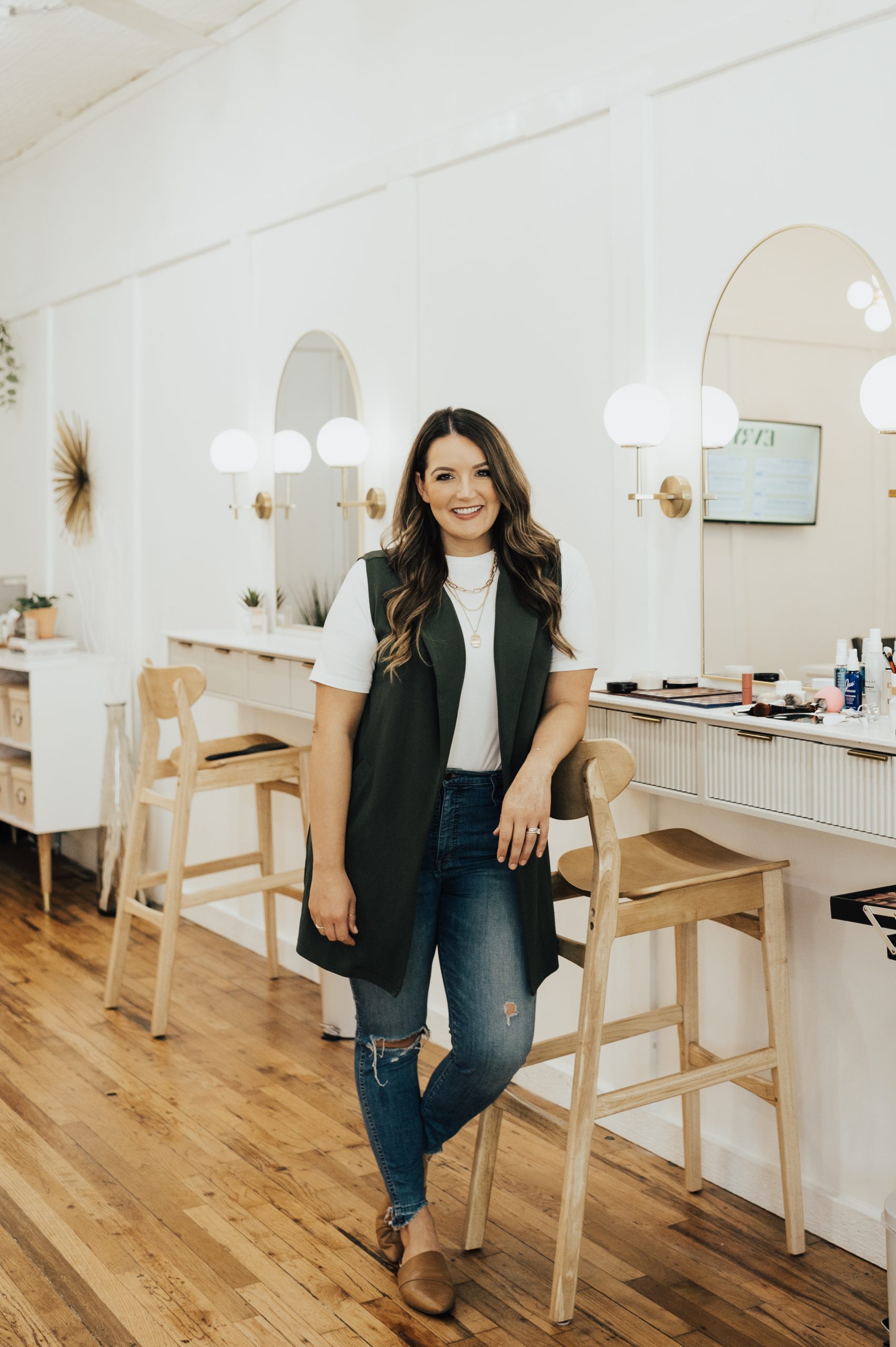 When Jessen finally returned to Minnesota, she saw a need for the kind of education she had acquired in New York. Not the practically irreproducible makeovers that department stores give, which tend to leave clients looking like someone they don't recognize, but instead, a step-by-step lesson guided by the clients themselves, meant to complement their existing features and leave them looking and feeling like their best selves. A space where someone of any skin color, tone, complexion, or cultural background can walk in and feel seen and understood, guided by artists who have the proper resources and education to accommodate them.  
Thus, EVRY was born. A studio that describes itself as, quite simply, "a makeup space for 'EVRYone.'" The studio held its grand opening in August from its location in Minneapolis, and is now open for booking, offering a choice between five different makeup lessons as well as client-led makeup parties.  
"My aesthetic is just making sure people look like and feel like themselves," Jessen tells me, a philosophy she keeps at the center of each makeover she gives.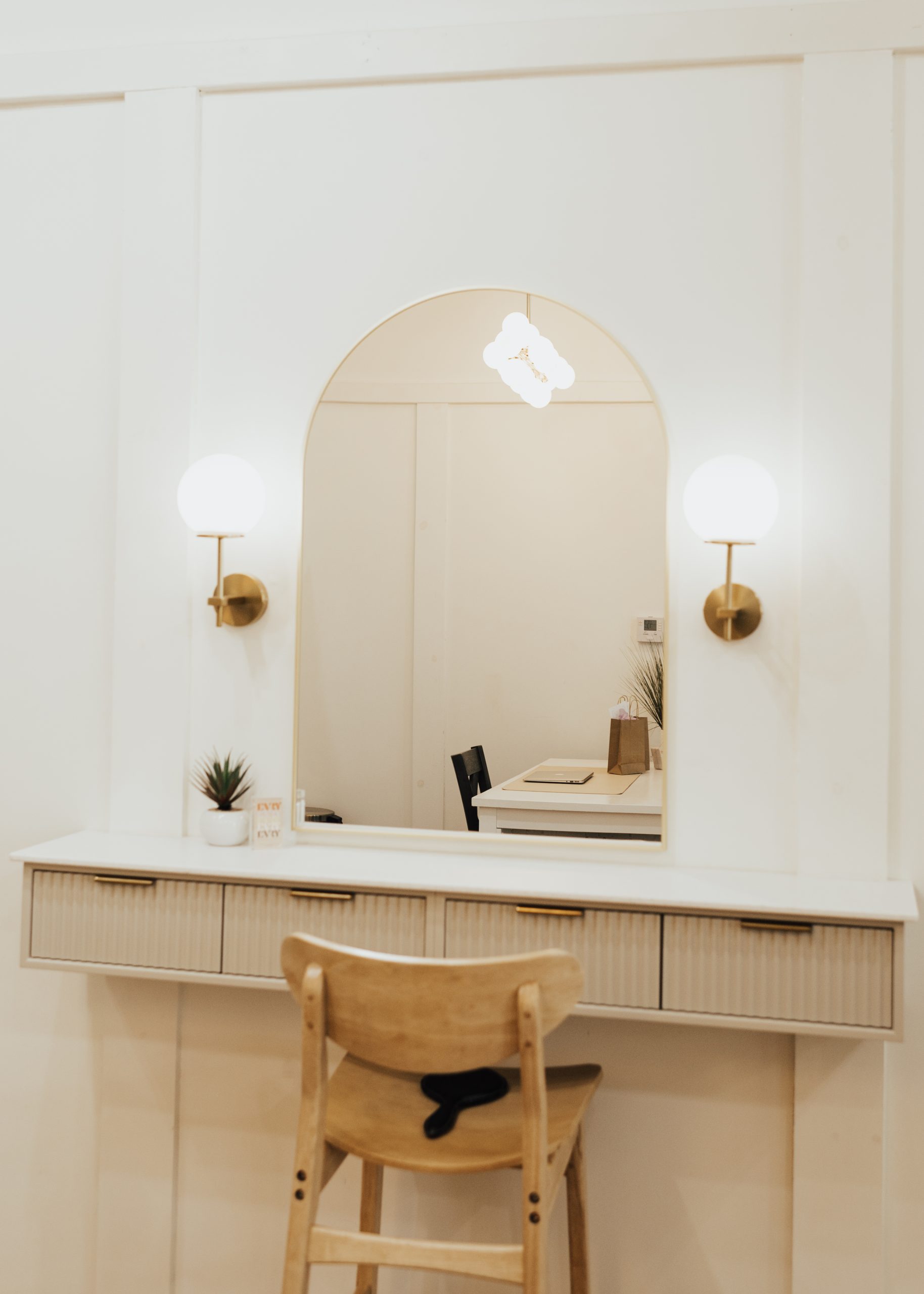 But of course, that is not her only aesthetic. When I walked into her studio that morning I was greeted by the warm, clean tones of her impeccably styled space, which was a solo project for Jessen. Her former executive position at the Minnesota-based facial bar, Face Foundrié, gave her exposure to indoor spas all across the country, where she was able to take notes on the clean, functional design elements she felt were well-suited to the beauty industry.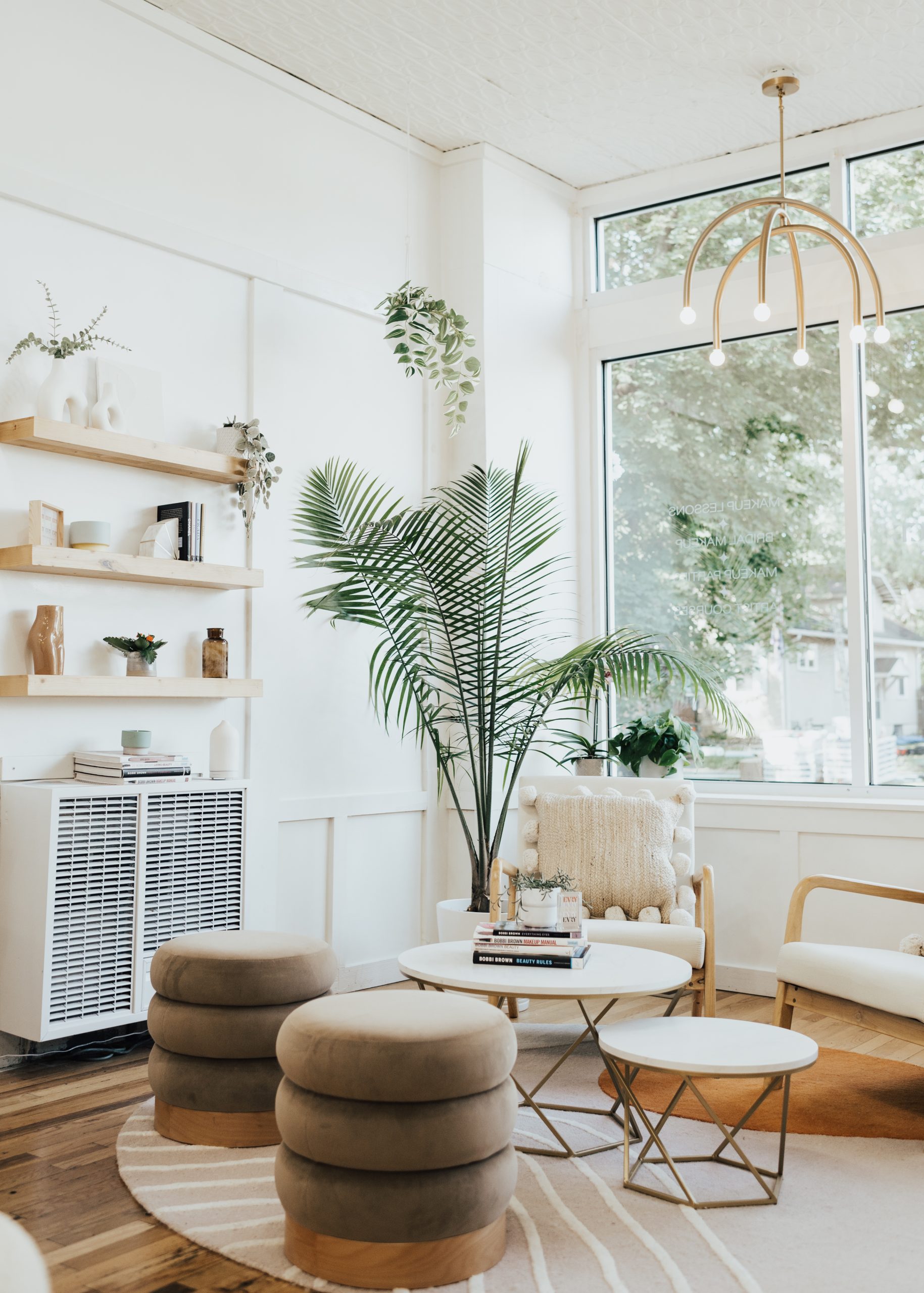 Her main objective was versatility, intending to tailor a space that could play host to any occasion, from wedding parties to birthday bashes to, even, Taylor Swift-themed makeover parties, which EVRY threw for a mom and daughter group this summer—friendship bracelet-making stations and all. 
"I wanted the space to be inviting, and for people to feel peaceful here. If you were to use this space for a party that's not necessarily makeup-related, I would still want it to fit." 
One of these occasions being, of course, weddings. Jessen's extensive experience in the wedding industry had her in high demand this year—she and her team did makeup for over 150 bridal parties, but most of them were done on location. She hopes to bring more wedding parties in-studio in the coming year, now that her space has been firmly established. I could already envision the gorgeous photos that would result from this well-lit, airy studio. 
As Jessen finishes up my mascara with light, even strokes of L'Oréal Voluminous in shade Black/Brown, she decides my eye makeup is the perfect "coffee to cocktails" look—it will seamlessly transition between everyday obligations and nighttime festivities. 
The best part is, my coffee to cocktails look will be easily replicable at home, as Jessen provided me with a well-organized note-taking template prior to our session, on which I had been jotting down the products she used in their specific shades, as well as the techniques she demonstrated for me. In case that isn't enough, the template also includes a sketch of a bare face, upon which Jessen drew out the exact eye shadow strokes she had used on me, with the actual product itself.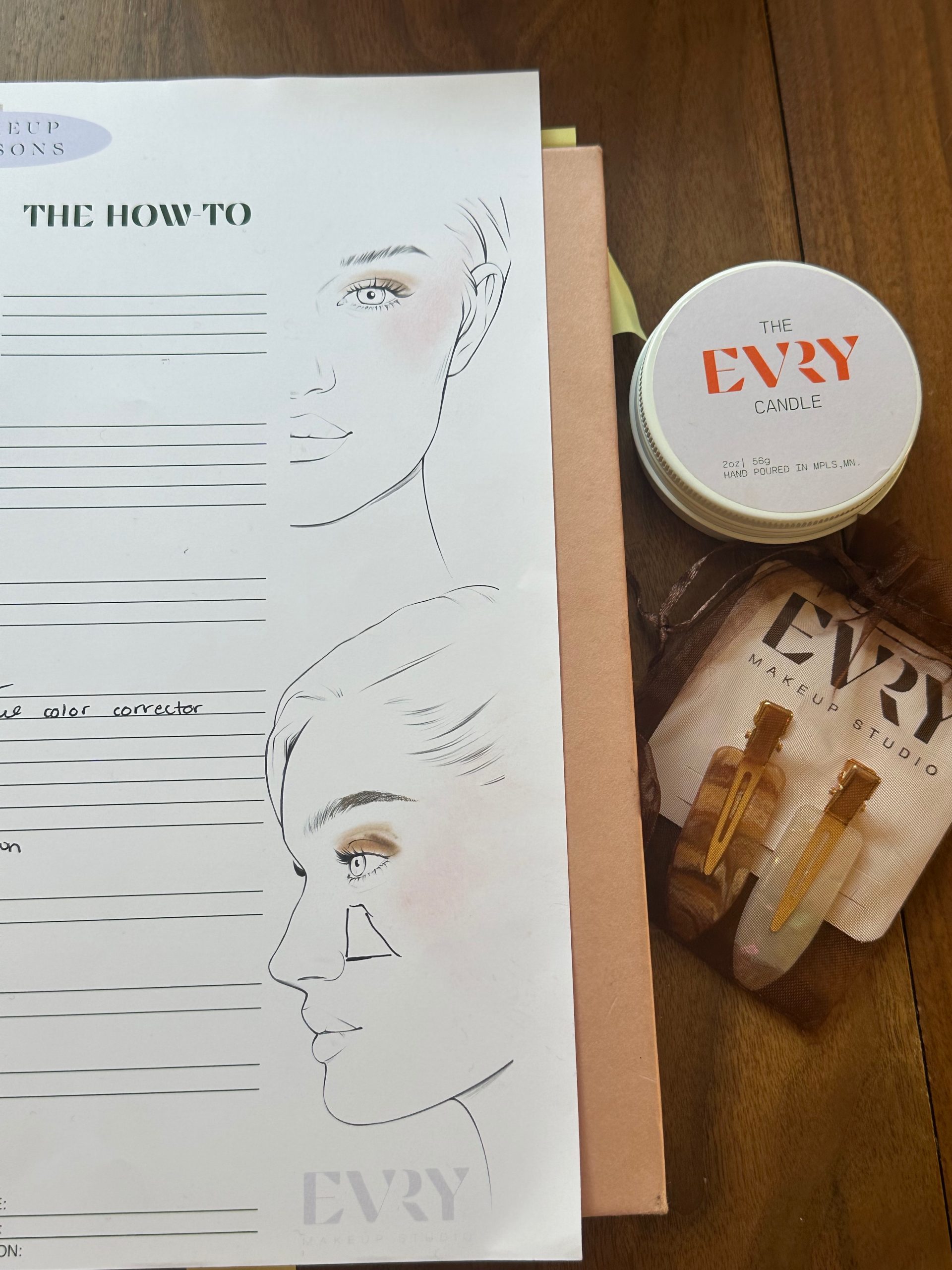 This is all to ensure that these tutorials are not just fun, one-and-done makeovers, but are actually sustainable for clients' day-to-day lives. EVRY even offers a one-hour lesson titled "Makeover Your Makeup Bag" in which clients bring in the makeup products they already own and learn how to use them more effectively. No pressure to buy expensive, impractical products, as seems common with professional makeovers, but instead a one-hour lesson in a philosophy that can apply to both makeup and life—learning to make the most of what you have.  
"Years of hearing other people tell me what their concerns are—real people—has shown me what the beauty industry needs more of right now," Jessen shares with me, as she concludes my makeover with a refreshing spritz of setting spray. 
And what it needs more of, she feels, is the kind of guidance and understanding EVRY provides, which turns something like makeup—an oftentimes expensive, inaccessible, and intimidating art— into an empowering vehicle for self-expression that anyone (and EVRY one) can enjoy.