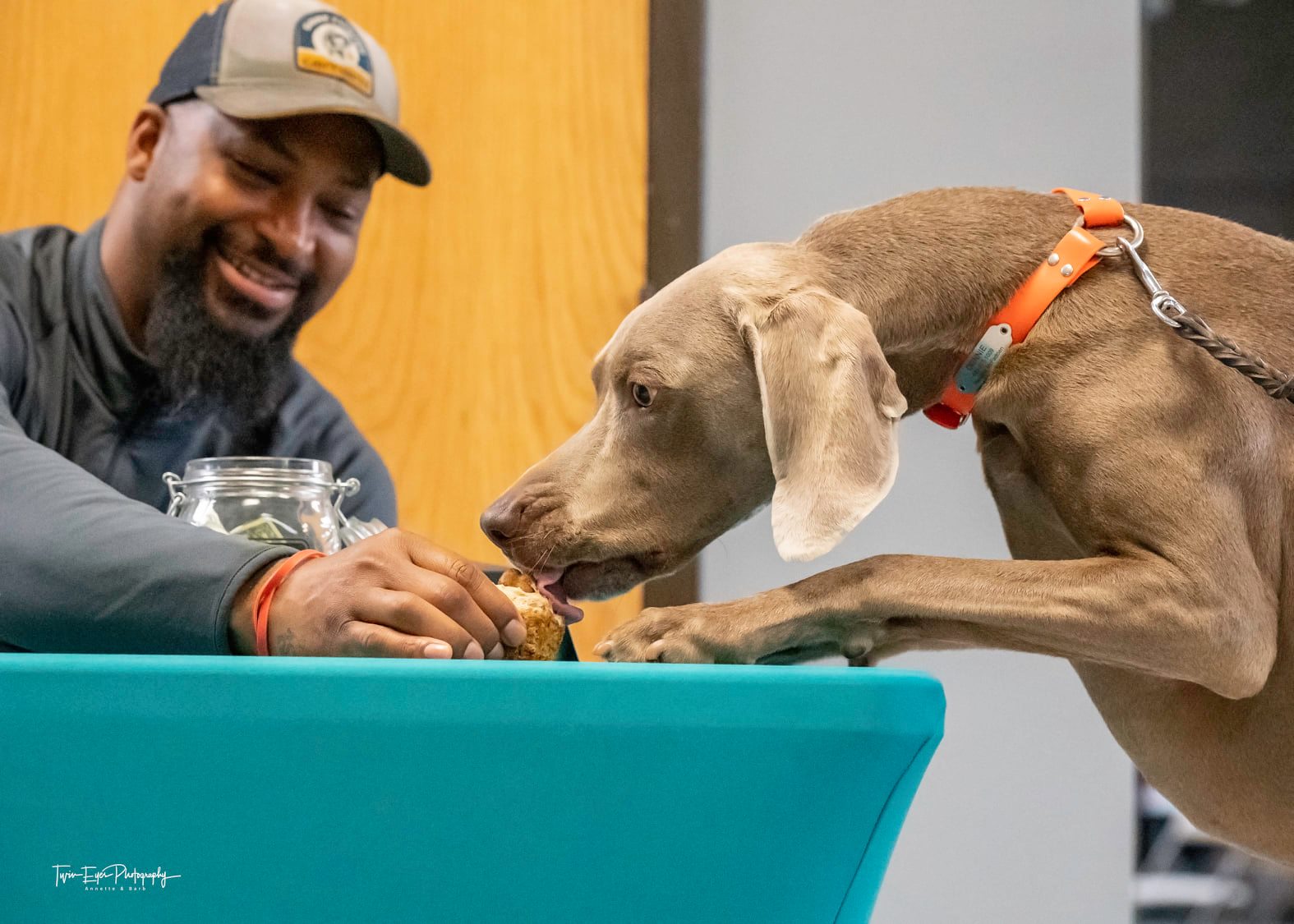 A new Brooklyn Park dog treat company is becoming a hit among dogs and owners alike.
Owner Reggie Carter, who lives in Brooklyn Park, founded Must Be Ruff at the beginning of this year, and—with help from his wife and children—he has followed up on a straightforward mission: to provide homemade, reasonably priced, high-quality treats to dogs in Minnesota.
Carter discovered his love for dogs in his hometown of Pearl, Mississippi. He grew up on a beef cattle farm, where he was surrounded by tons of animals. "Cows, pigs, horses, goats, and dogs," Carter tells me by phone. "The dogs were good, well-behaved, and healthy. They never got sick and practically lived forever."
This childhood experience with animals proved pivotal to Carter's founding of Must Be Ruff. In the time since he moved to Minnesota and started a family, he also got a Rottweiler named Kirby. When his family adopted Kirby, Carter started researching how to keep Kirby as healthy and happy as his childhood farm dogs.
"I started to realize that it came down to their diet and nutrition," Carter says. "Those dogs ate whatever we ate in the house. I found certain health conditions relating to certain foods, so my wife and I decided to make the food so we'd know what he was eating." 
Carter was working as a snowplow driver—a job he describes as the exact opposite of his roots in Mississippi. But after he began making Kirby food using human-grade ingredients, he started selling to a few neighbors. Soon, Must Be Ruff was born. Using ingredients like peanut butter, carrots, and whole-wheat flour, some of the treats look like standard bone-shaped biscuits, while others resemble cupcakes and donuts.
So far, Carter attributes his success to the support he has received not only from dog owners but also from local businesses and groups like the Brooklyn Park Farmers' Market. Must Be Ruff also travels to events around the Twin Cities.
"I like being local," Carter says. "Minnesota is my home, so the personal connections with the customers—knowing and remembering the people—is a good feeling."
Although balancing business responsibilities is a new experience for Carter, once the treats are baked, the schedule is set, and the tent is assembled, the fun begins. "Running the tent is a good feeling. Seeing the dogs and their owners get excited, that's something great that I hadn't anticipated," he says.
Carter doesn't take all the credit, though. Support from his wife and two sons has been a tremendous help. Carter says his wife went to business school and helps him with every aspect of Must Be Ruff. His sons keep an eye on Kirby and join him in the tent at events. Between that and the support from the community, Carter says he's having a ton of fun growing his business.
Most Wednesdays, Carter can be found working a tent at the Brooklyn Park Farmers' Market. He also makes guest appearances at special events advertised on his Facebook page and Instagram account, and he sells his treats in a few local breweries, as well—such as 56 Brewing, Able Seedhouse and Brewing, and Bent Brewstillery.
Facebook Comments